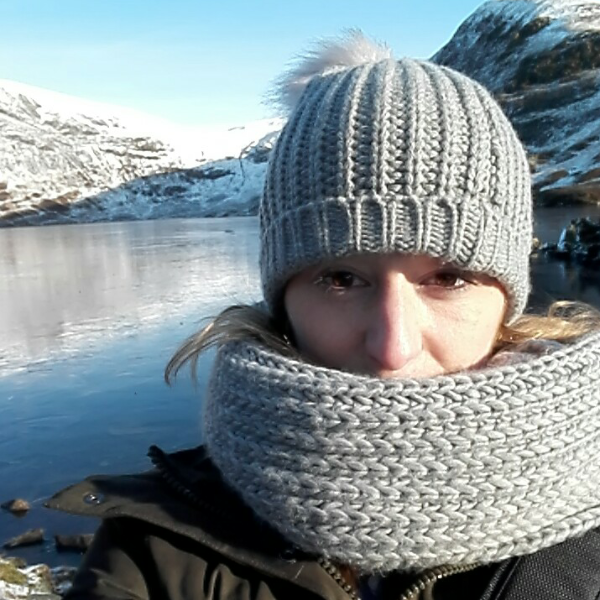 Kirsty Young
Kirsty Young
United Kingdom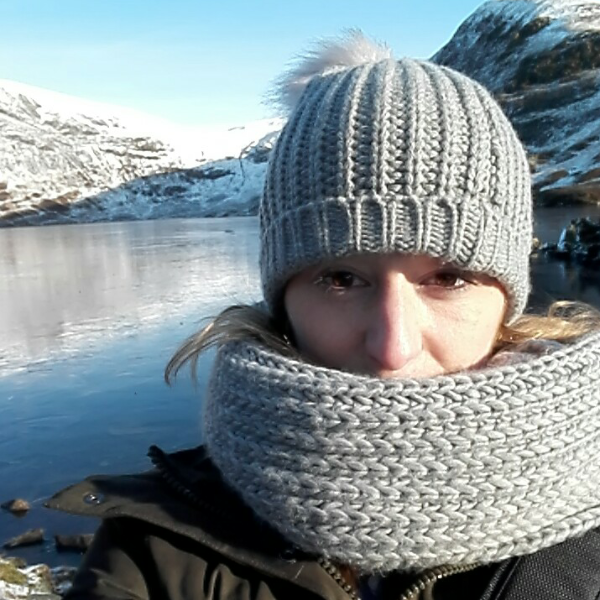 Police Constable - Authorised Firearms Officer
Kirsty Young is an Authorised Firearms Officer for the Ministry of Defence Police where she is currently putting her skills to good use within one of the forces specialist units. 
Having been raised in Scotland it was only natural that she grew up with a great love of the outdoors and walking up mountains. After leading her friends to the top of the wrong mountain in the Brecon Beacons (then pointing to the mountain they should have climbed) they are hoping that Kirsty won't have anything to do with the navigation on board S/V TravelEdge.
From a young age Kirsty found herself making waves in the male dominated world of Motorsport, in particular karting. She has had great success gaining two British Women's Racing Drivers Club – Kart Championship titles as well as winning many races and titles against large grids of men.

Having spent the majority of her life thriving in male dominated environments Kirsty has become a strong advocator of empowering women and now enjoys spending her evenings volunteering at a local Brownie group with the aim of inspiring the next generation of women.
This will be Kirsty's first time sailing and she hopes the trip will give her a better understanding of what damage has been done by plastic pollution and how she can become part of a solution that reduces it. She hopes her story will not only inspire women but also encourage everyone she knows to be more mindful of the damage they are doing to the environment and to always push themselves out of their comfort zones on adventures of their own.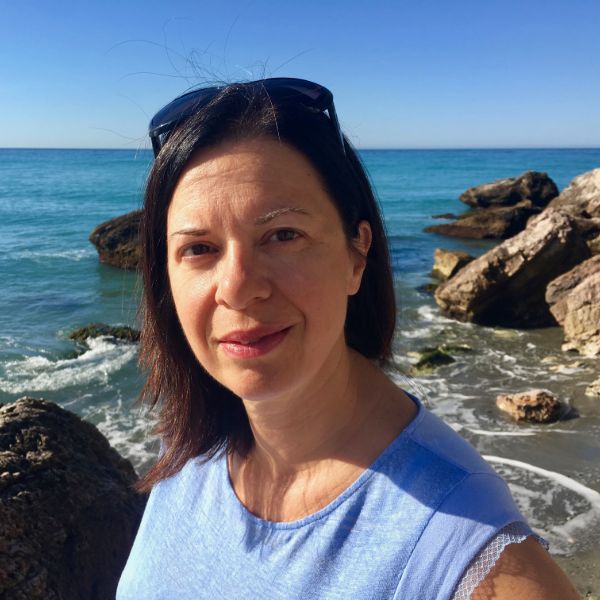 Ann Jenkins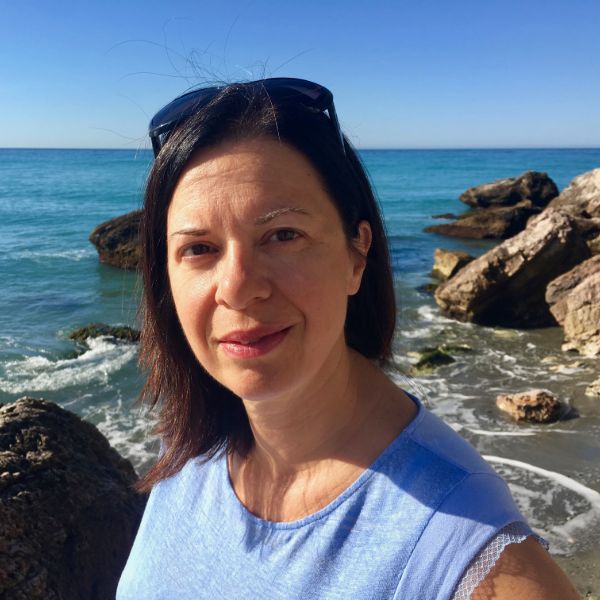 Founder and Director, Asociación PLAYA PATROL
"When young children present me with their first bottle of discarded cigarette butts that they've collected at a beach clean up or enthusiastically share a story about why plastic is harmful to the sea, their eyes light up and they get very excited to tell me something important. That's how I know that what we do with PLAYA PATROL is important at a grassroots level because it inspires people of all ages to change their relationship with single-use plastic. I am both excited to join eXXpedition and fearful to witness first-hand the harm that our relationship with plastic has on our fragile planet.
Ann is originally from Canada and now lives in La Herradura, which is located in Costa Tropical, Spain. In October 2018, she hosted her first beach clean up which attracted 350 volunteers. That propelled her to create a non-profit association which focuses on large scale community beach clean ups in order to educate families, schools and business about the harm that single-use plastic has on our sea and our planet. Ann is looking forward to the challenges and rigor of two weeks at sea and is excited to share her on-board experience when she returns to Spain.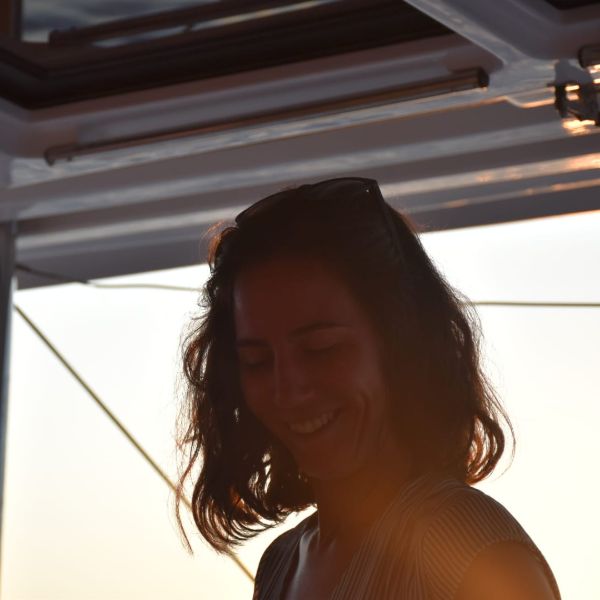 Sonja Jakić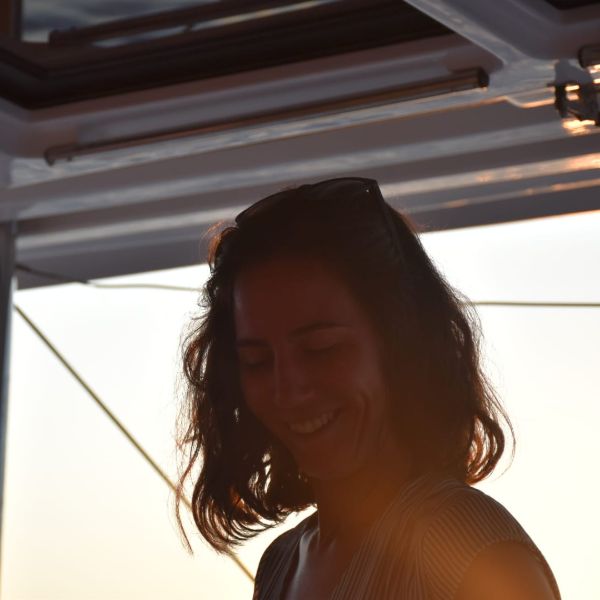 Student and Skipper
Growing up on the island of Cres in Croatia, surrounded by sea, it became one of the most important things in Sonja's life. Sonja started sailing when she was 10 years old. She's been a part of a local group whose idea was to solve the problem of sheeps wool waste around the island. Sonja has been a part of many local eco and heritage preservation actions and many cultural and youth programs in school. With so many interests in her head it was very hard for her to choose a course when the time came for that, but she decided to go into mechanical engineering because the idea was to acquire as much knowledge and understanding about things that surround her and how to solve a problem when one appears.
For the last four years Sonja has been working in seasonal nautical tourism in Croatia as a sailor, hostess and a skipper. Reaching secluded bays and finding a bunch of garbage and plastic on shore started to trouble her. Every time she found herself in such a situation, she would just jump in the sea and go and pick it up. For her it started from the heart and her influence on others is now with her guests and crew. At the moment she is finishing her bachelor degree and working as a skipper in south Croatia.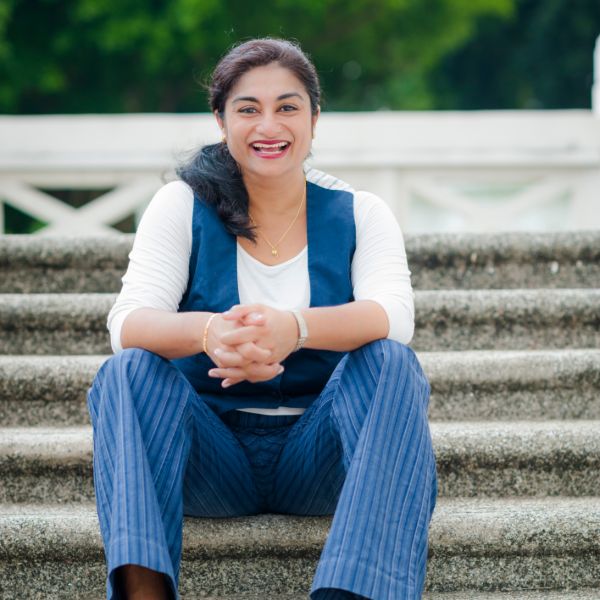 Aarathi Arumugam
Aarathi Arumugam
Malaysia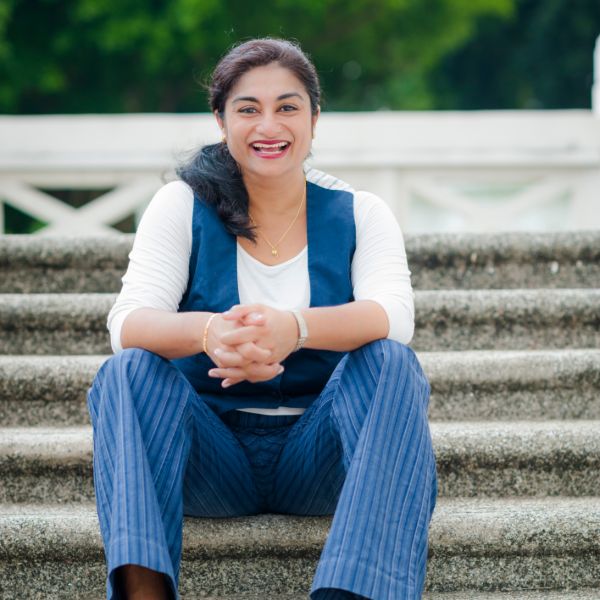 Business Woman
An accountant by training, an entrepreneur and community connector by choice, living in an island city, Aarathi believes that life is a journey worth learning. Her work includes curating events and content for families, children and the larger community, in an effort to break boundaries and strengthening bonds.

Aarathi felt compelled to join the crew because given the climate changes we have witnessed in these short 10 years, we no longer have the choice BUT to be interested in how we treat our waste, particularly in the way we dispose of plastics and other seemingly harmless materials that actually create toxic waste in our oceans and lands. As a member of our communities we all have to be bothered about how we can BE that change.

Aarathi is not a personality or anyone famous and you don't have to be. She believes an opportunity like this offers regular citizens around the world, a chance to contribute toward a legacy that benefits all.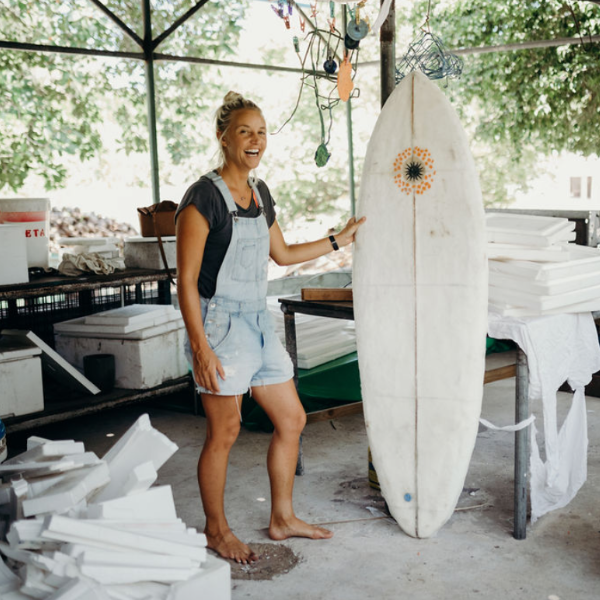 Natalie Fox
Natalie Fox
United Kingdom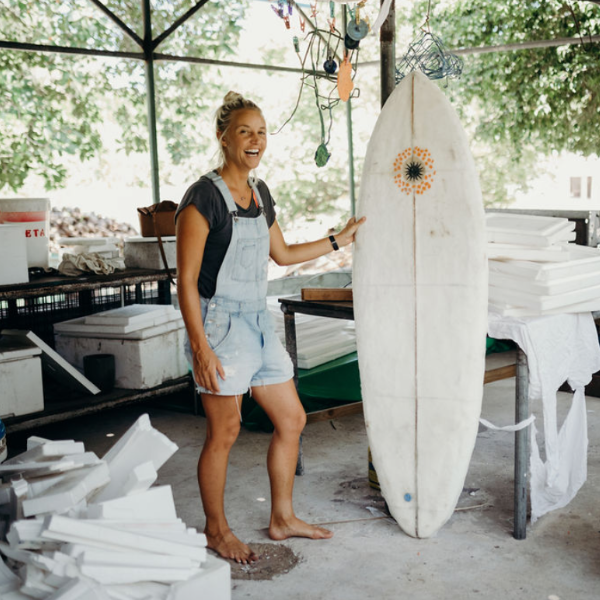 Surf and yoga instructor
Natalie is a surf and yoga instructor based in Portugal during summers and Morzine, French Alps in winters. She has travelled and taught her 2 passions around the world as Roxy fitness ambassador; in Morocco, France, Jersey, Sri Lanka, Costa Rica and New Zealand. She is currently in her second year studying a Masters of Sustainability with Anglia Ruskin University and The Eden Project.
She joined Surfers Against Sewage as a rep in 2014 and has taken part in hundreds of beach cleans over the last 10 years, sharing her environmental stories through Surf Girl Magazine.
Natalie is passionate about preserving and protecting ocean ecosystems, joining Sea Shepherd and Surfers for Cetaceans on campaigns in Antarctica, Faroe Islands and California. In 2011 she cofounded Women for Whales to highlight the plight of whale and dolphins, as well as the connection women often have to these sentient beings. She is now an "ocean plastics ambassador" for Whale and Dolphin Conservation's #notwhalefood campaign and hopes to align her experience on the eXXpedition with her MSc major project, researching the effects of micro plastics on whales.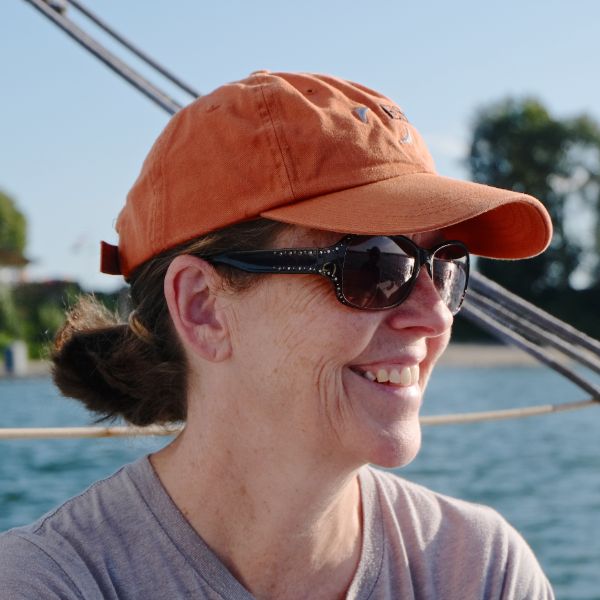 Kimberly Wooten
Kimberly Wooten
United States of America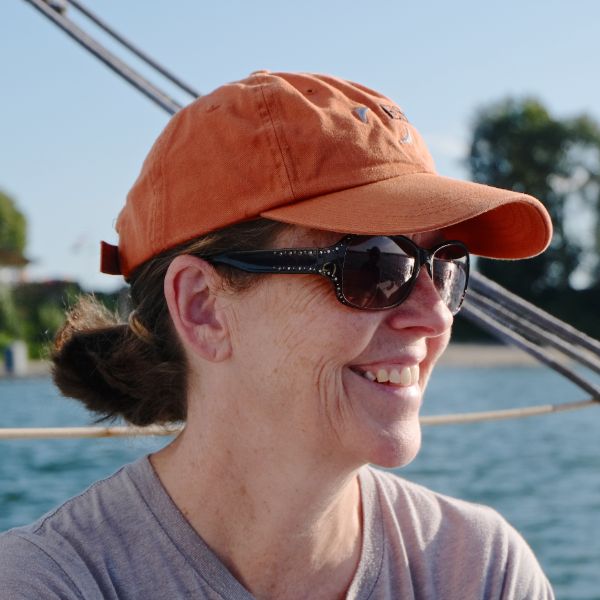 Historical Archaeologist
Kimberly has worked as an archaeologist across the geographically and culturally diverse state that is California, for several years in British Columbia, as well as field seasons in Stymfalia and Mytilene in Greece. In the last few years, Kimberly's archaeological interests have started to merge with her more personal activism focusing on climate change. In part, this is because Kimberly is a mother of two genuinely nice humans, Sunday, a dancer, and Inigo, a high school athlete, and she feels a responsibility towards ensuring her children's future. Kimberly is married to another archaeologist, Scott Baxter, so dinner conversations often revolve around history, field stories, artifacts, people's behaviors, and dirt!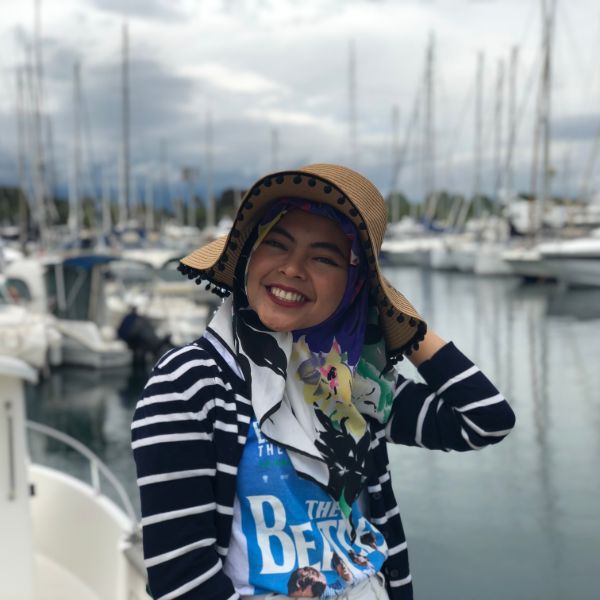 Kirana Agustina
Kirana Agustina
Indonesia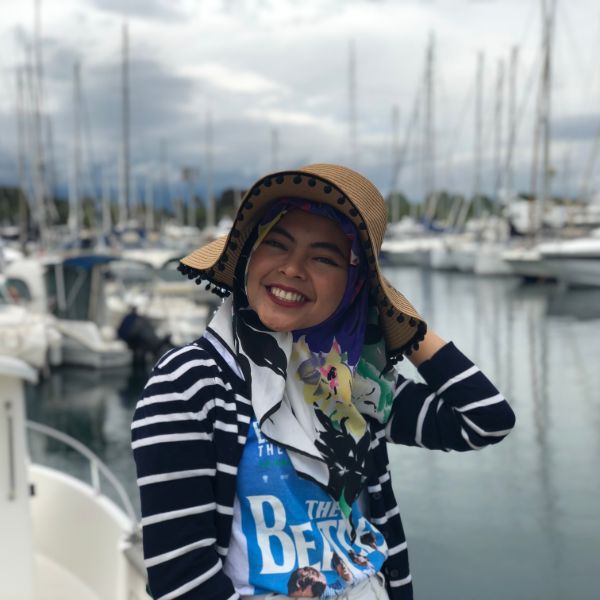 Postgraduate Student and Ocean Conservationist
KIRANA has a scientific background in Marine Science which has given her full understanding of Indonesia's potential for leading the world in environmental issues. Working on marine conservation for nearly seven years and living in Indonesia – the heart of the Coral Triangle, a global epicentre of marine biodiversity, further confirm this. Unfortunately, its maritime potential is grossly neglected, especially with the young generation. And we are currently facing real threats such as marine 'plastic' debris that have a severe impact on the marine environment, economic cost and our health.
She just finished her postgraduate program at University College London on Environment, Politics and Society and researched on "Ocean Plastic, Politics of Scale and Indonesia's National Plan of Action". She believes through the exploration of environmental problems such as ocean plastic will provide insight related to the scientific, political, economic practices that are shaping the human perspective in their relation to the ocean. Before her postgraduate study, she was doing a United Nations-Nippon Fellowship program in 2018 at Division Ocean Affairs and Law of the Sea (DOALOS) in New York City. Also, she worked at a different multilateral organisation, national government, and local conservation NGO focused on environment and ocean conservation.
Kirana is the recipient of a developing nations bursary, supported by the International Maritime Organisation (IMO). Having an opportunity to do ocean sailing on the plastic issue with eXXpedition is going to be like a dream come true for her. She hopes to help Indonesia's Government in the future becomes an ocean advocate in the fight against ocean plastic issues. She is also very excited to learn from other eXXpedition crew how to shift the public's perspectives on the importance of ocean issues.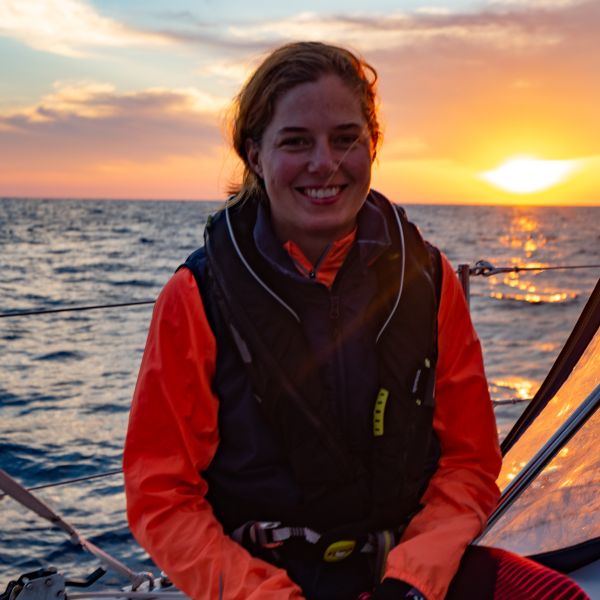 Marcia Reinauer
Marcia Reinauer
United States of America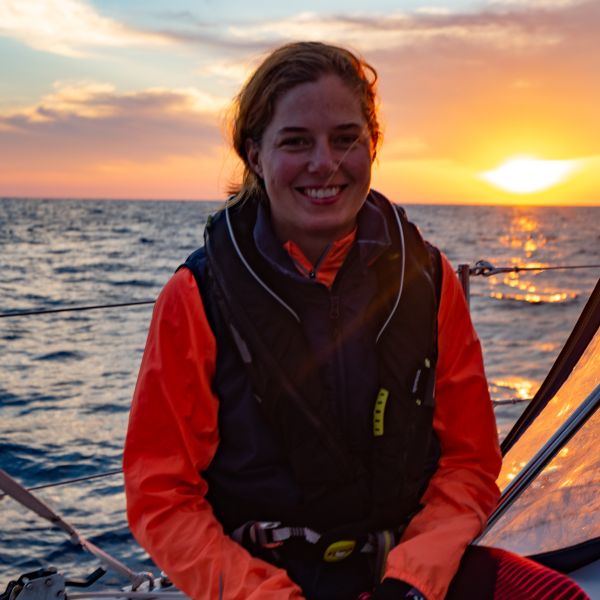 Documentary filmmaker and photographer
Marcia Reinauer is a documentary filmmaker and photographer. She grew up boating and spending a significant amount of time on and around the water. In recent years, many of Marcia's documentary films have centered around raising awareness about athletes working to make our planet healthier through sustainable practices. In her free-time, Marcia races sailboats and crews on off-shore deliveries, which has given her a passion for showing others the importance of protecting our world's oceans.
Breezy Grenier
Breezy Grenier
United States of America
Ocean M.E.S.E
Breezy is an ocean scientist by education, and mariner, educator, and entrepreneur by trade. After serving four years in the United States Coast Guard, she attended the University of Rhode Island, studying geology and geological oceanography, marine biology, and underwater archaeology.
A licensed boat captain, Breezy serves as the captain of several vessels from research, fishing, diving and service support, to eco-tourism. She is the Technical Director of an amateur sailing team, and instructs snowboarding, scuba diving, and boating. Breezy is not only a member of the Explorers Club and a Fellow at the Royal Geographical Society, she is also a member of the Sedna Epic Expedition, an all female team of sea women, planning on completing a historic snorkel relay of the Northwest passage.
Breezy uses her unique combinations of knowledge and experience to relay knowledge of what she sees at sea, whether it be disappearing sea ice and stress to the wildlife, to plastic pollution found everywhere. To help relay her message and inspire the next generation, she is the founder of Scientists are Superheroes too, which is to help change the scientist stereotype, and focuses on getting children to go outside, explore, and play sports, engaging and empowering youth to climate actions, and promote healthy and environmentally sustainable lifestyles. She also is the founder of Eco-Elders, which promotes connecting generations, creating a knowledge exchange focusing on [home] maker skills, aimed at reducing and reusing habits to combat our ocean plastics problem.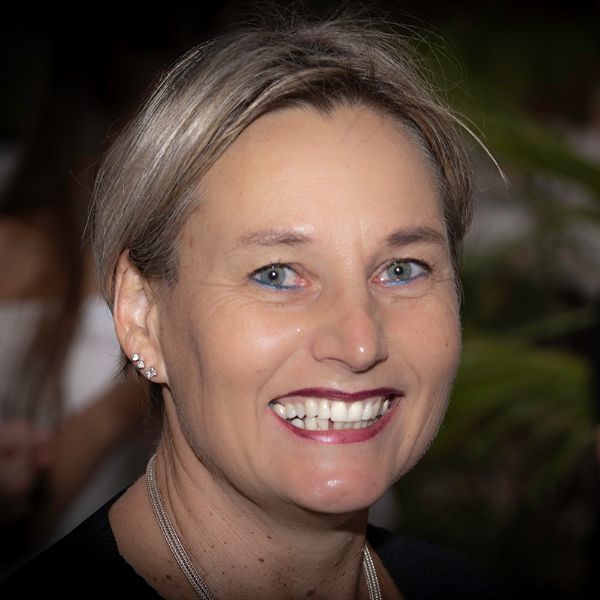 Katrin Scholz-Barth
Katrin Scholz-Barth
Germany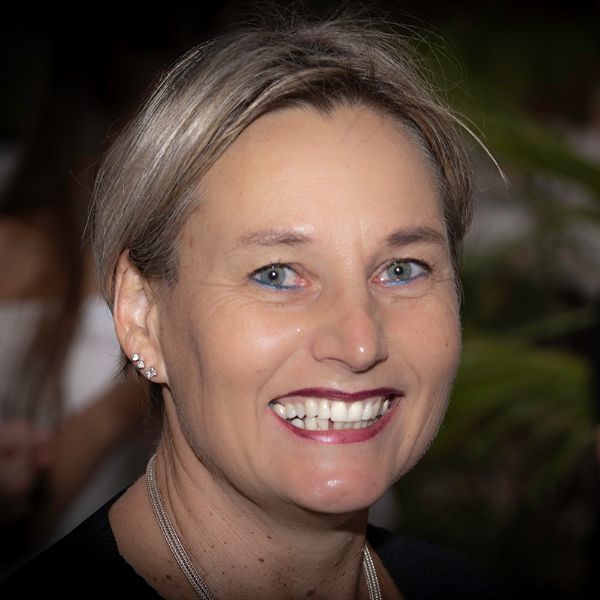 Mom, Wife, Business Woman - trained as a Bricklayer and Civil/Env Engineer
Katrin is a bricklayer and competitive swimmer from former East Germany. Because in East Germany there was limited resources, they always had to improvise, invent ways to make things work. This mindset shapes me to the day and forces me to be determined, practical, and hands-on. My fierce sense of fairness helps build community.
It was much later in my professional life that a professor told me that entrepreneurs are very unhappy because they always see things that can be improved. That's when I realized, "Oh, is that what it is? I must be a very good entrepreneur!"
My heart beats at the intersection of sustainability, business, innovation & social entrepreneurship. I view the world around me through the lens of strategic sustainability to find ways to decarbonize.
I really love my work in the business world, helping companies and corporations become more profitable, resilient and competitive by connecting their core business values with environmental sustainability, especially along the water-energy-food nexus.
As an environmental sustainability business women I enjoy most when I lead and initiate change, inspire and empower people, and engage in sustainability design thinking and development of inclusive and equitable communities, which I do in my personal and professional life, from Harvard University to the 2022 FIFA World Cup Qatar, as well as in my volunteering activities as President of SustainableQATAR.
To bring back pictures, stories and research results from our eXXpedition round-the-world sailing voyage to this diverse array of organizations and communities is a big motivator, challenge and responsibility I am grateful and willing to accept.
Natascha Glanzer-Fuerst
Natascha Glanzer-Fuerst
Austria
Advocate
Natascha is a sustainability entrepreneur that advocates for zero-waste and is passionate about developing a holistic approach in addressing modern problems around waste management. From an early age, her passion for the environment was instilled by her mother's approach of living a packaging-free life by attending farmer's markets, to composting organic waste and eating seasonal products.

Her passion for sustainability became a priority in her life mission after hiking in the Himalayan mountains and witnessing first-hand the vast number of plastic bottles brought by trekkers and discarded within a protected environment. Since then, she has actively engaged in numerous civil-society groups, non-governmental organisations, businesses and governments to cement sustainable initiatives with an impact.

She has created her social entrepreneurship platform to use creative business innovation to solve problems related to sustainability and to create social and environmental sustainability as a strategic objective and purpose. While respecting the boundaries set to maintain the life support systems in the process. She is a big believer in progress over perfection and argues that small changes in everyday life can have a major contribution. Although we may never achieve "zero" in zero-waste, that's no reason not to try.
Barbara Roy
Barbara Roy
United States of America
Insurance Broker
Barbara was raised on the North Shore of Massachusetts and some of her earliest and happiest memories are from time spent on the beaches on the eastern shoreline. Her father took her out sailing and fishing when they were young and she grew to love the ocean. About 20 years ago she moved to Marblehead, Massachusetts for the sailing and scuba diving. She has always enjoyed the outdoors and her spirit is never happier than when she is out on the water. She often tells people, insurance is her profession but sailing and gardening are her passions.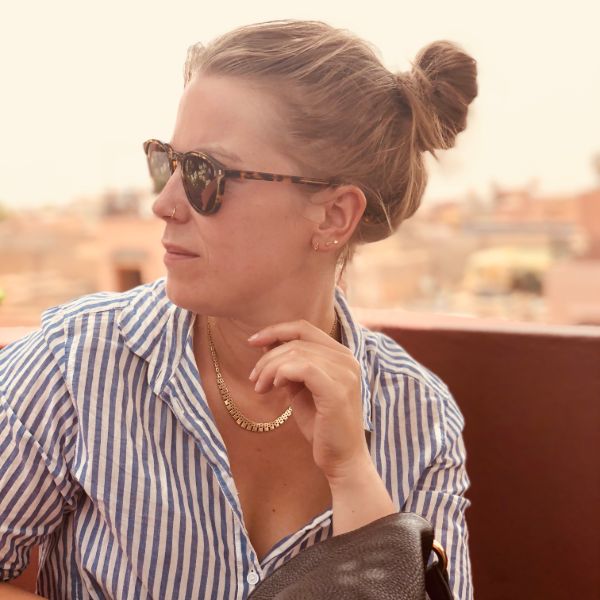 Emilie Boege Dresler
Emilie Boege Dresler
Denmark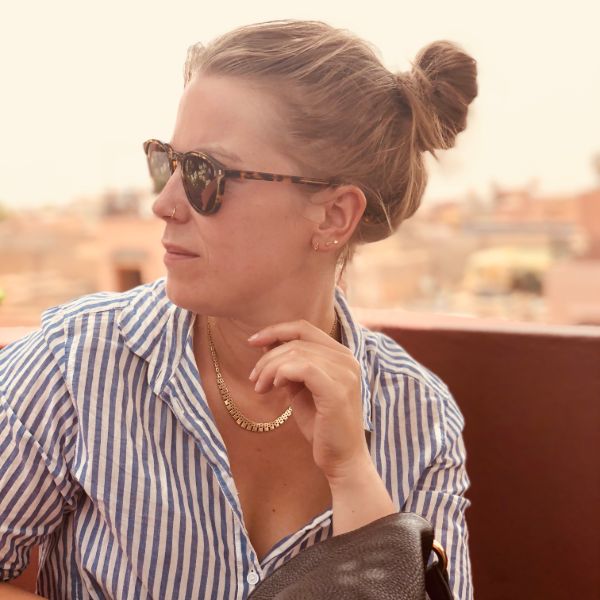 Costume Designer
Since Emilie was a young girl she has always enjoyed being on the water. She has been sailing for pure fun, but also for different kinds of competitions. Therefore it has always been a dream of hers to sail across the Atlantic Ocean. Now as a 31-year-old women she seeks the challenge and she is very excited. She is looking forward to getting to know her crew members, living the adventure and learning more about her newest interest, that is, how to avoid plastic pollution.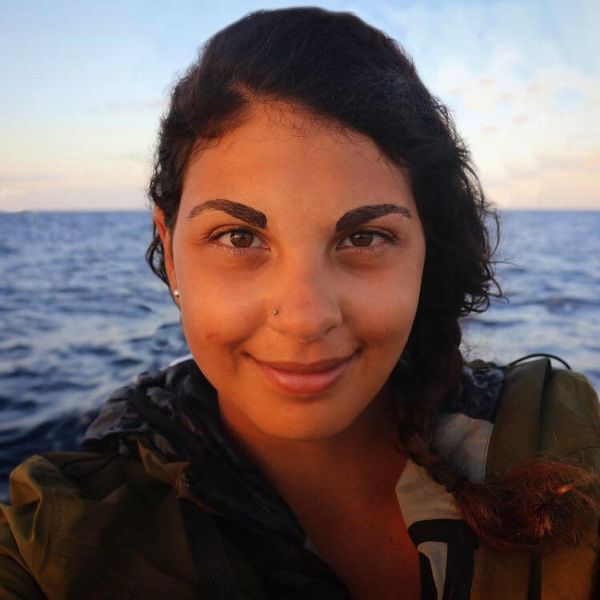 Erica Cirino
Erica Cirino
United States of America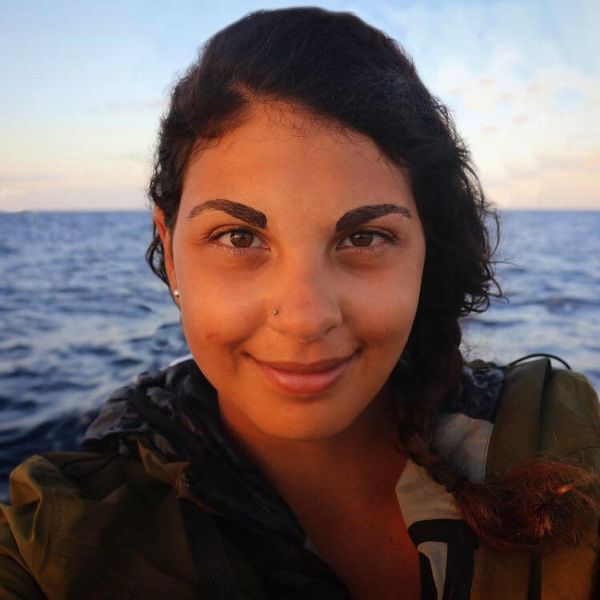 Writer, Artist and Wildlife Rehabilitator
Erica Cirino is a writer, artist and wildlife rehabilitator who explores the intersection of the human and nonhuman worlds. Her work is focused on the human connection to nature–wild creatures in particular–and human impact on planet Earth.
As a writer, Erica covers stories about wildlife and the environment, most often related to biology, conservation and policy. Her stories appear in Scientific American, VICE, Ars Technica, Audubon, The Atlantic, New Scientist, The Revelator, Hakai Magazine, Oceans Deeply, Proto and other popular science publications.
As an artist, Erica creates works that conjure human emotions toward the nonhuman world. She is an award-winning photographer and mixed-media creator who combines her artistic finesse with her knowledge of wildlife physiology and ecology to devise striking, thoughtful works focused on wild beings and landscapes.
Currently, Erica is focused on covering stories about the global plastic pollution crisis—from documenting plastic in different ecosystems, to investigating the latest science measuring the extent of the issue, to new solutions that could prevent further ecological destruction and harm to wildlife. Her work covering the story of plastic pollution has taken her sailing twice across the Pacific, in Danish waters, and around Iceland; to Southeast Asia, across the U.S. and Western Europe; the Caribbean; Polynesia and beyond. Erica gives lectures about her experiences reporting these stories in the field around the world.
One of Erica's major creative inspirations is her role as a licensed wildlife rehabilitator who has spent many years in the clinical setting. Over the past 11+ years, Erica has helped treat thousands of sick, orphaned and injured wild animals for their eventual release into the wild. She specializes in treating birds of prey, such as hawks, owls and falcons.
Through her writing, art and wildlife rehabilitation work, Erica hopes to foster human care, conversation and, perhaps, kinship with the nonhuman world.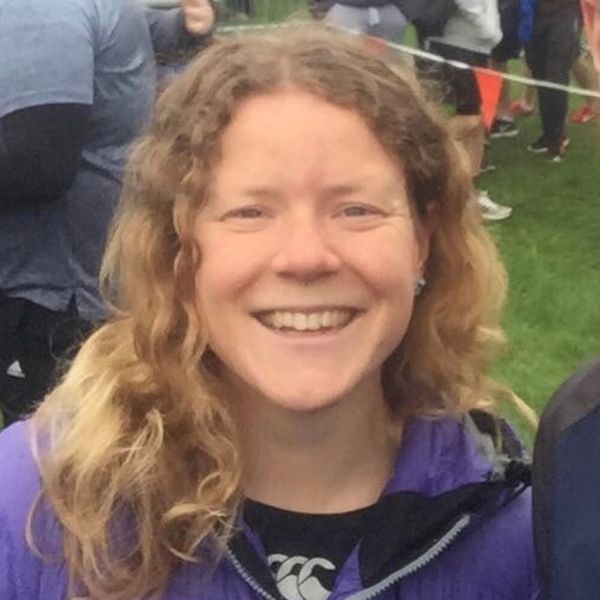 Louise Tremewan
Louise Tremewan
United Kingdom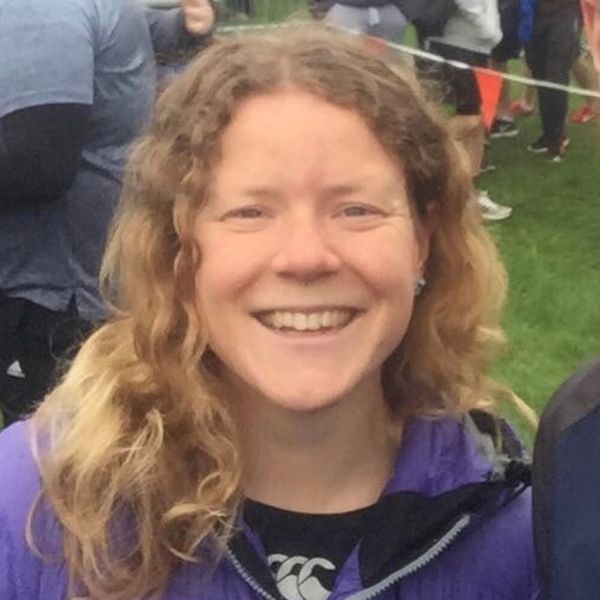 Primary School Teacher
Louise is a primary school teacher from Cornwall. She has always had a passion for the ocean and loves to be in, on or beside the water.
Before training to be a teacher, she worked as an outdoor activity instructor, delivering sessions to children of all ages. In her spare time, she instructed stand up paddleboarding to both adults and children.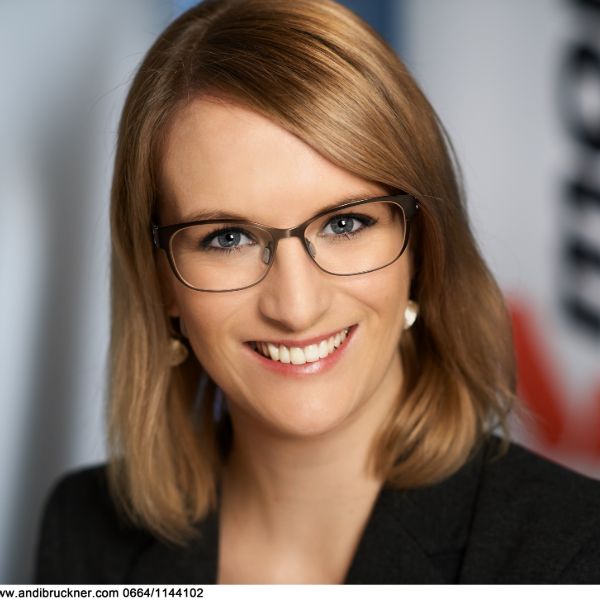 Marita Schmid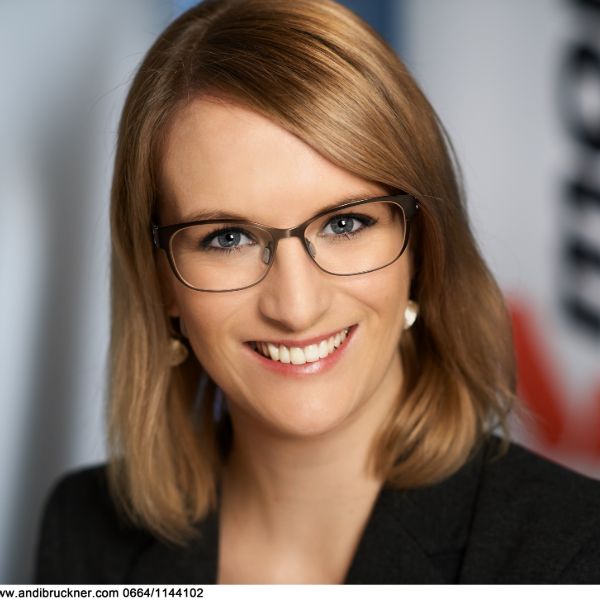 BU Coordinator
Marita is enthusiastic about becoming a sustainable packaging specialist and contributing to a better future for our planet. Working in the paper and packaging industry enables her to learn about how to make packaging sustainable by design. Her true belief is that action needs to come from within the industry throughout the value chain to make change happen.

For Marita, joining eXXpedition is a great opportunity to reflect on both industry and activist thinking and draw knowledge from new sources while connecting and exchanging with fascinating women to empower female leadership. Coming from a sailing family, the chance of combining all this with an amazing sailing adventure over the Atlantic Ocean is a once-in a lifetime opportunity she would have never dreamed of.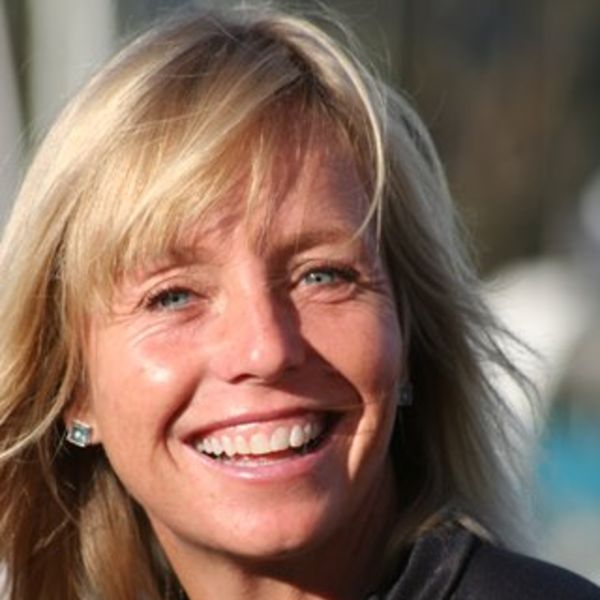 Rikki Eriksen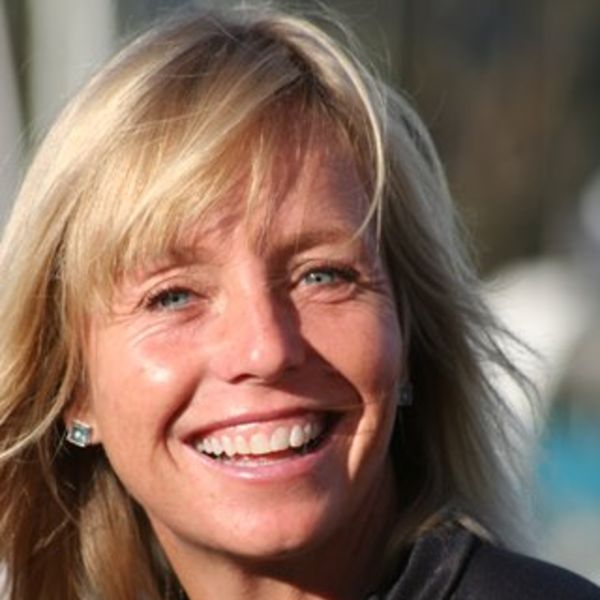 Marine Biologist
A lifelong sailor and marine biologist dedicated to the conservation of our ocean, Rikki has worked extensively in the Caribbean, South Pacific and West coast of the United States on a variety of science and policy issues. Growing up on the water, and an avid diver since 14 years old, Rikki has watched with concern the changes occurring in our ocean. Consequently, after 20 years as a scientist, Rikki has been working to educate policy makers, managers and the public about threats to and solutions for our ocean crisis. Rikki has crossed the Mediterranean and Caribbean sea several times sailing, worked with Fijian fisherwomen acoustically tagging reef fish, crewed on a commercial Alaskan fishing boat, helped establish the Easter Island marine reserve, and spent countless days on, in and under the ocean. She is excited to bring her knowledge of science communications and outreach to this amazing project.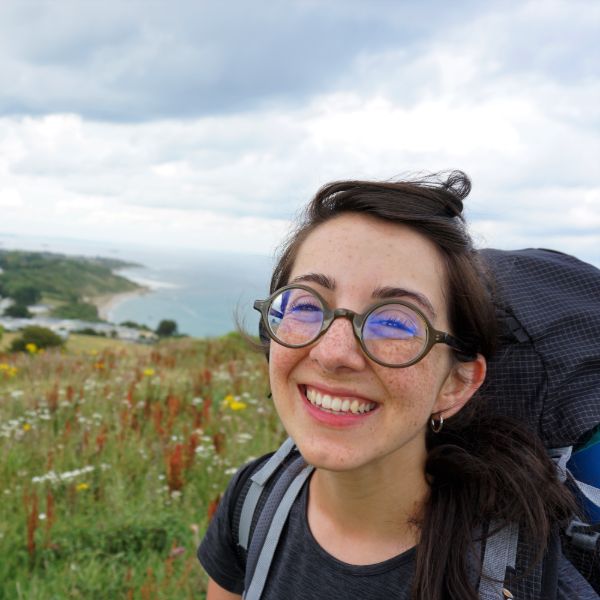 Yanika Borg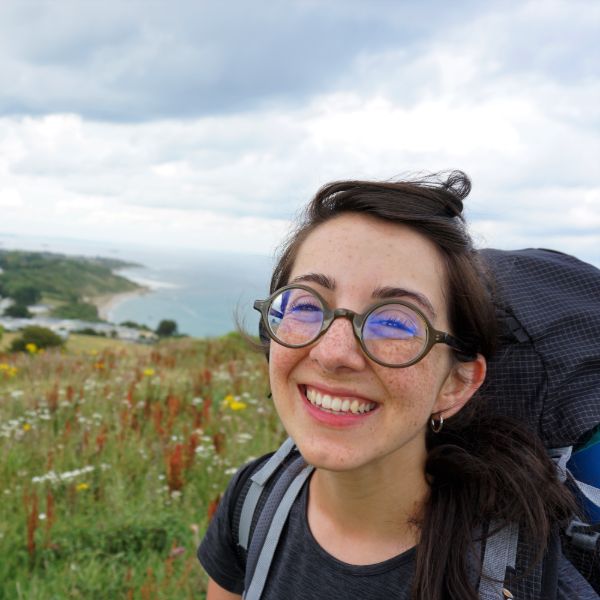 Data Analyst/Scientist
Yanika is a data scientist and analyst, with a background in mathematics and a PhD in Synthetic Biology from University College London. She has been living in London for the past 8 years but is originally from the sunny Mediterranean island of Malta, where the sea is a huge part of their identity. As a data analyst, she loves working with data, digging in to find little nuggets of insight which provide us with new information and knowledge. She also knows how important it is to communicate results effectively and work with local groups and stakeholders to make sure the message is heard.
Emily Butler
Emily Butler
United Kingdom
Environmental Science Graduate
Having recently graduated with a degree in environmental science Emily has become more aware of the problems facing our planet today. She is passionate about travelling because it allows her to experience different cultures and see some of the global issues she has learnt about in lectures.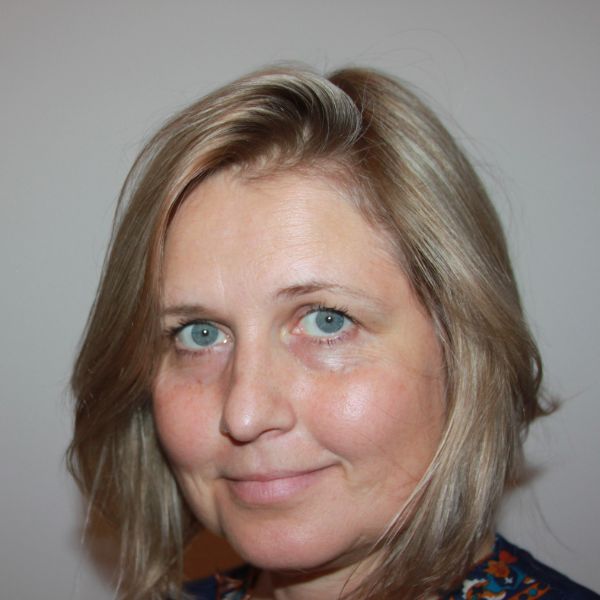 Nita Jirgensone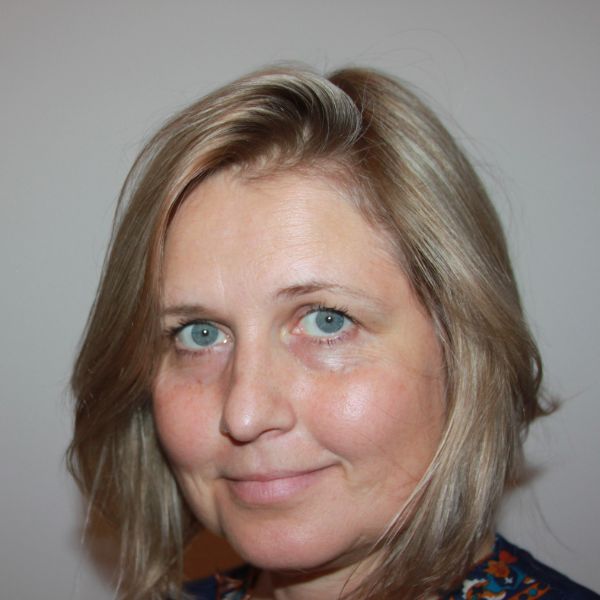 Sociologist
Nita is a sociologist from Latvia. For more than 20 years she has been working in social and marketing research exploring humans' behavior and motivation. Now professional challenges have shifted in to public administration and working with demographic issues.
Nita believes, that environment directly determines the well-being of human beings and will influence the quality of life of the generations to come. So, it's very important to acknowledge and understand plastics in the broadest context – at the ocean, in living organisms, human bodies and even our minds! Real action has to be taken – that's why Nita going to the exxpedition!
Love and harmony with nature and especially Baltic sea – is a part of every Latvians lifestyle, so I will be happy to bring home true stories and knowledge, experience, best practice and solutions to make our planet cleaner, better place! I would be happy to inspire people, manufactures, politicians to make more cautious decisions, habit changes and less plastic usage. Less plastic – more elastic!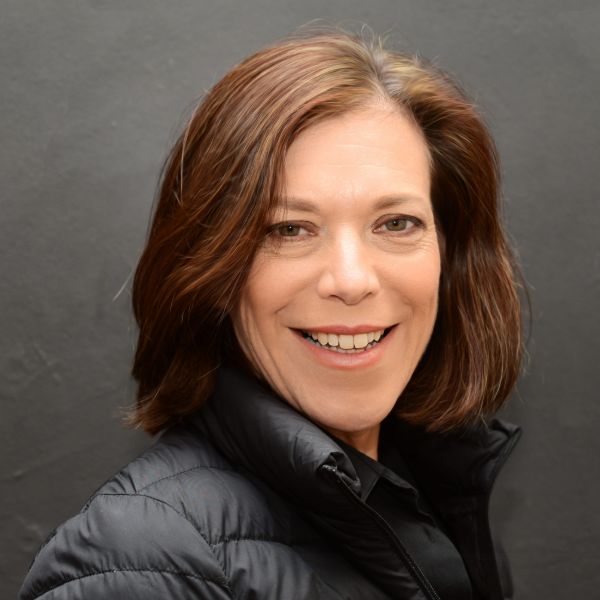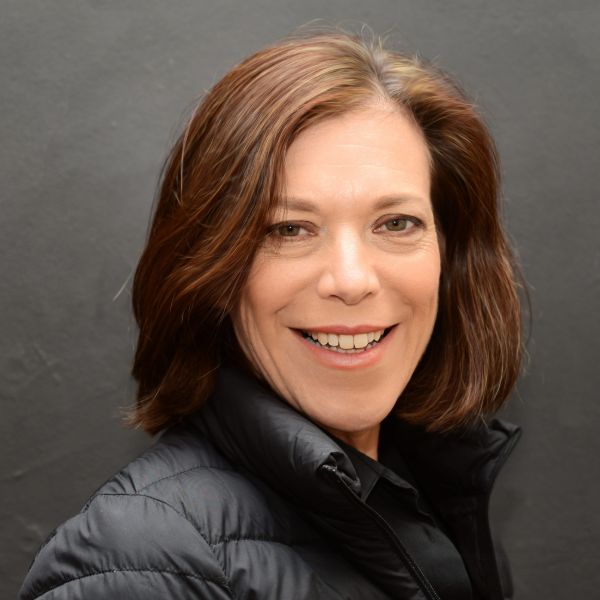 Chantal Nativel
Chantal Nativel
South Africa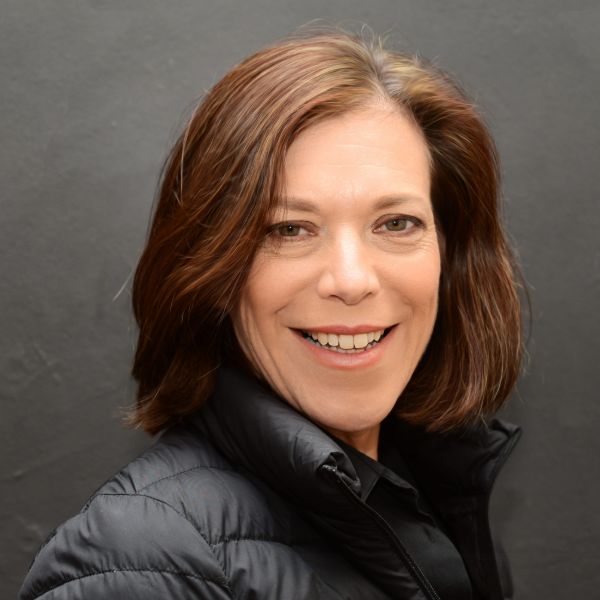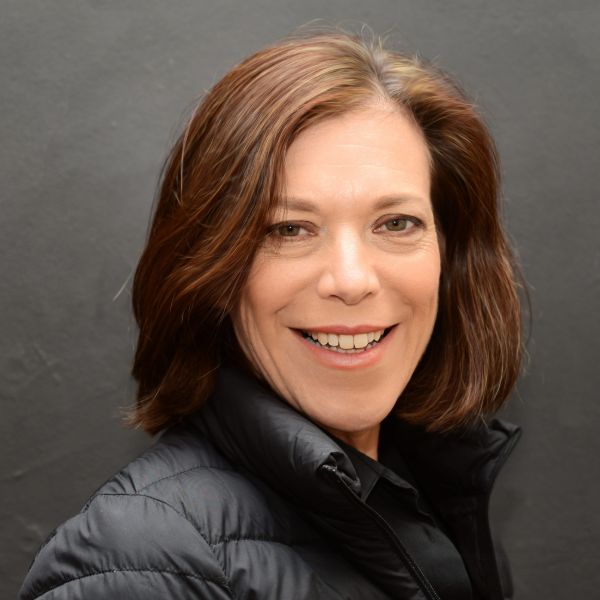 Freelance Event Producer | Part-Time Student | Actress
This sea-fearing landlubber dons multiple maverick guises: part creative – actor, director, scribbler; part organiser, producer; part 'wholing-facilitator'.
Hailing from Johannesburg, South Africa, Chantal's currently saturated in a Creative research Masters, investigating grief in the shadow of the Sixth Extinction. She believes that to change our global narrative we need to tell new stories. Personal experience creates resonance in others, and so she is seeking ways to communicate the enormity of the consequences of oceanic degradation on all Beings.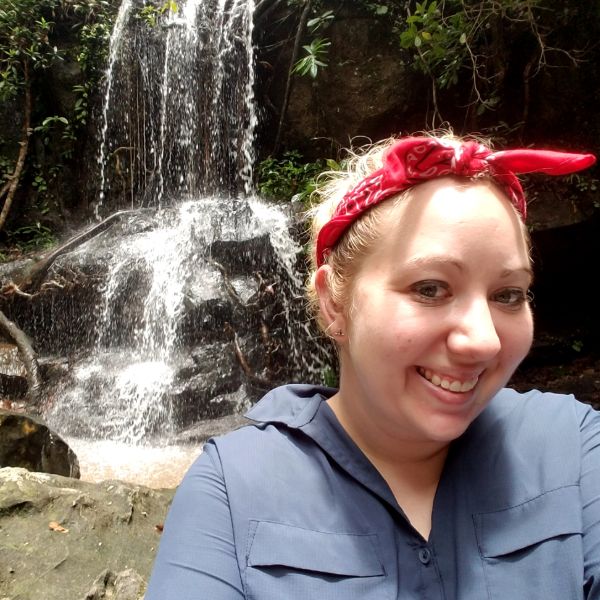 Lindsey Turnbull
Lindsey Turnbull
United States of America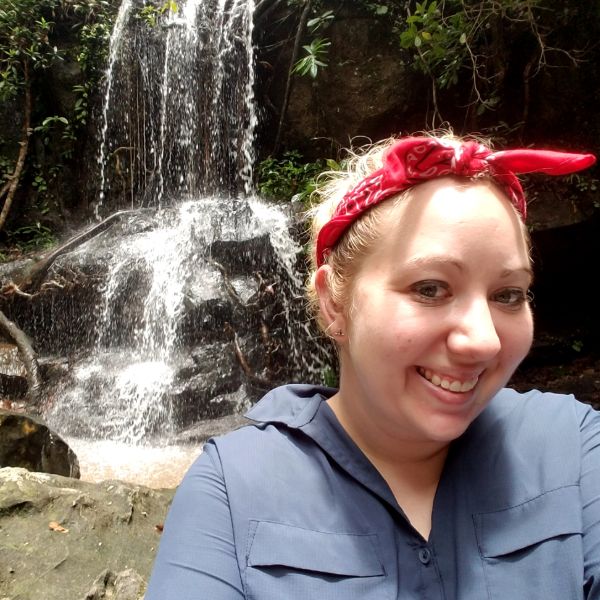 Self-employed/ Entrepreneur
Lindsey Turnbull is a storyteller, historian, and youth empowerment professional. She founded MissHeard Media, a media and live events company that empowers tween and teen girls.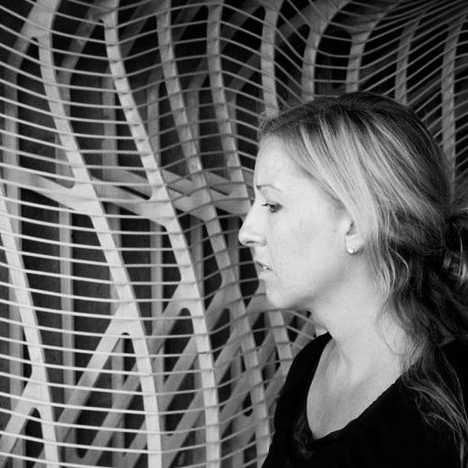 Lara Hoad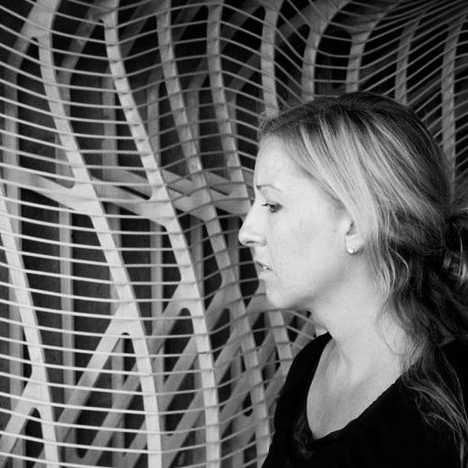 Architect and Educator
An architect, designer and educator, Lara has been teaching sustainability to artists and designers for over 10 years. Partnering with organizations such as Surfrider Foundation and 5 Gyres, her longstanding Rise Above Plastics class at Otis College of Design in Los Angeles has produced a multitude of creative projects, events and installations to raise awareness and influence behavior around the issue of single-use plastic pollution.
The Rise Above Plastics class is also a travel program where Otis students visit school children on the pacific coast of Nicaragua to educate them through interactive art and design activities about how plastic pollution discarded on their beaches is harming the sea life that they love so much and rely on as their primary food source.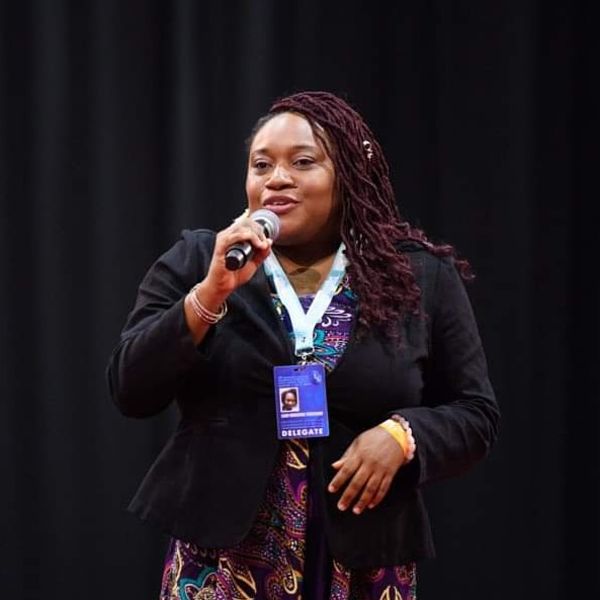 Leah Fouchong
Leah Fouchong
Trinidad and Tobago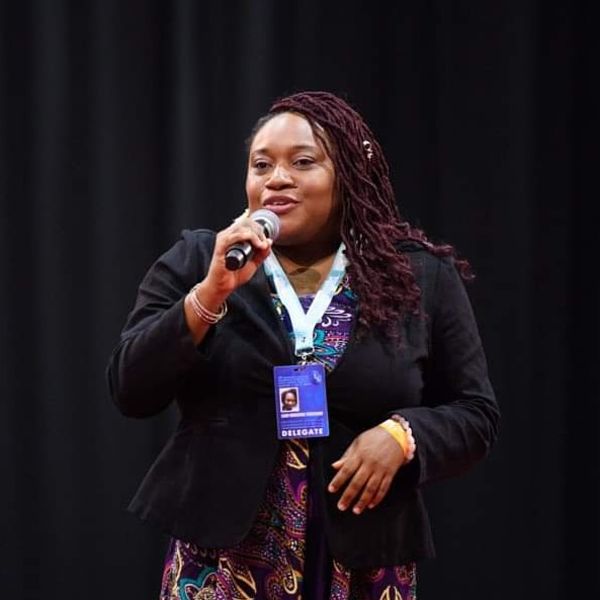 Geography Teacher
Leah Fouchong is from the small island of Trinidad and Tobago. She has been a Geography teacher for the past twelve years and protecting and preserving the Earth and our environment has always been a priority.
Leah is passionate and actively seeks to address environmental issues in her country and help members of her society develop and promote a more eco conscious lifestyle that is geared towards the preservation of our environment and its resources.
Leah was a scholarship recipient of the Caribbean Pacific Island Mobility Scheme where she completed a Masters in Biodiversity Conservation and Sustainable Development in the Caribbean with a focus on the marine environment. This has led her to develop her passion and advocacy for ocean literacy and environmental conservation.
This advocacy has allowed her to create a community group by the name of Changemakers for the Environment which seeks to empower the public to learn, advocate and actively volunteer in environmental initiatives such as tree planting exercises and beach cleanups.
She also actively volunteers and partners with like minded organisations in her country such as Eco divers TT, Trinidad and Tobago Field Naturalists and Caribbean Youth Environmental Network. This helps to fulfil her mission of promoting environmental awareness, education and creating advocates for our environment.
Kirsten Antoncich
Kirsten Antoncich
United Kingdom
Clinical Psychotherapist
Kirsten grew up amongst the rivers and coastline of North Yorkshire, a keen boater and sea kayaker she has sailed and lived aboard a variety of boats. Kirsten is passionate about protecting the UK's coastline and loves getting hands on- from beach clean ups to restoring historic boats.
A keen researcher in child and adolescent mental health, endocrine health and fertility, Kirsten hopes to use her voyage as a platform to educate others and garner support for sustainable lifestyles that work towards plastic free seas.
A survivor of multiple IVFs, Kirsten is really keen to explore the link between microplastics, synthetic oestrogen and fertility issues in both sexes.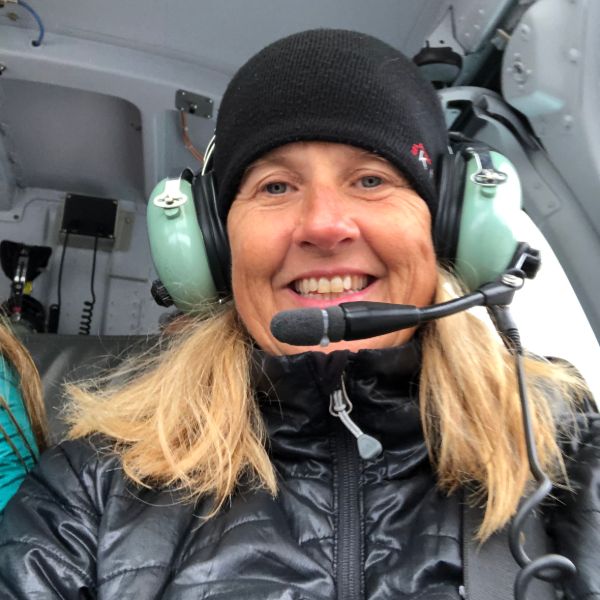 Jeanine Behr Getz
Jeanine Behr Getz
United States of America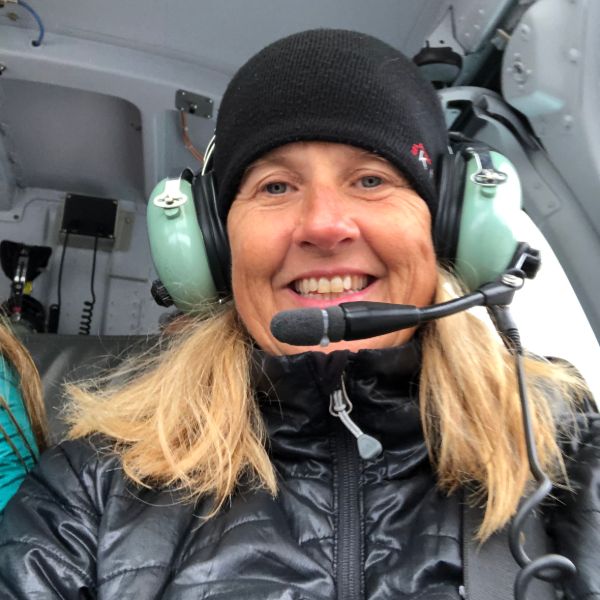 Writer & Consultant
Jeanine started cleaning up beaches when she was 10 years old. Her grandparents gave her the gift of water and mountain exploration early on and she has been forever grateful and protective of both ever since. She writes through green coloured glasses to inspire others and take on consulting projects that make a positive impact on our environment and human health and for her clients. Consistent themes threaded throughout her professional and personal lives are – to stay hopeful, work collaboratively on solutions to make positive changes and lead by action not by words.
Kristen Weiss
Kristen Weiss
United States of America
Science Communicator
Dr. Kristen Weiss is currently Communications Coordinator for the Long Term Ecological Research network. Previously, she was an early career fellow in Science Communication at the Center for Ocean Solutions, Stanford University. Kristen received her her PhD from James Cook University in Queensland, Australia, where she studied marine wildlife management.
Her goal is to continue communicating about significant environmental issues and contribute to better conservation and management strategies to protect our threatened ecosystems – and to explore these ecosystems as much as possible!
Jeanne Goussev
Jeanne Goussev
United States of America
Managing Director, Fiduciary Services
Jeanne is from Seattle, Washington where she and her husband race their sailboat, Gray Wolf. She is the Captain of Sail Like A Girl, an all women's team who competed in the Race To Alaska, a 750 mile unsupported human and wind powered adventure race from Port Townsend, Washington to Ketchikan, Alaska. In 2018 team Sail Like A Girl won the race becoming the first winning monohull and the first women's team to win.
Jeanne has two children, Katrina, 15 and Maks, 12 and is an attorney who manages trusts and estate settlements, working with clients to define their legacy. She is passionate about the health of our oceans and is looking forward to sharing all that she learns on this important endeavor.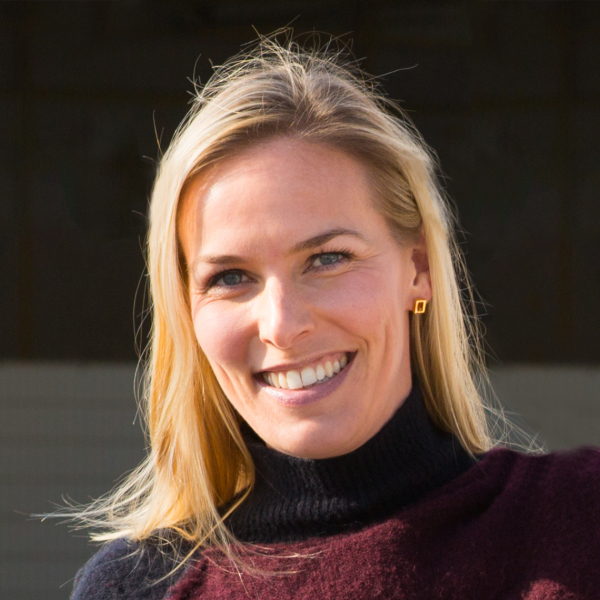 Stephanie Weel
Stephanie Weel
Netherlands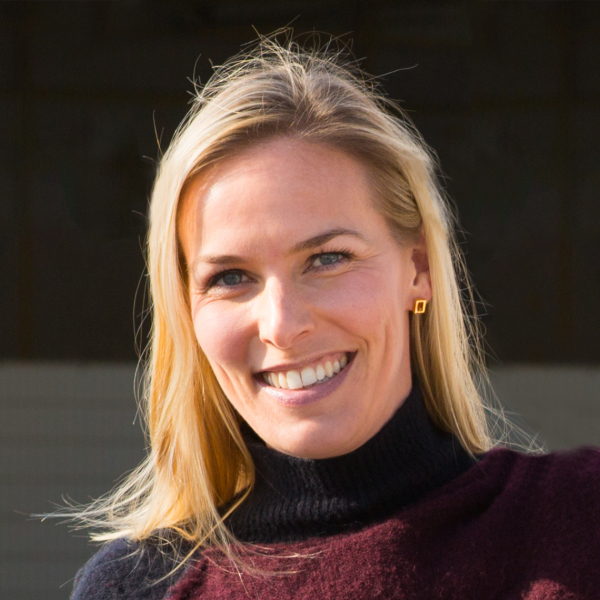 Head of Yacht Management Operations
Having grown up by the coast of North Holland, Stephanie's passion for the ocean started at a young age. She has almost 10 years of experience in the yachting industry, of which she spent 2 years at sea as a crew member on a busy 50m charter yacht. She has crossed the Atlantic Ocean several times and sailed the seas in the Mediterranean and Caribbean.
With a backpack full of experience, she now keeps both feet well and truly on dry land in the South of France and manages the internal operations for the Yacht Management department at Y.CO. Stephanie's goal is to inspire everyone to make a positive impact on the health of our ocean as individuals and as a team. From this trip she hopes to have a better understanding of the issues that we are facing, to then spread awareness about what each of us can do to make a change.
Lisa Sahney
Lisa Sahney
United States of America
Luxury Travel Advisor
Growing up a California girl, I have never lived far from the ocean. Joining the crew of the TravelEdge Exxpedition's Antigua leg is a wonderful way for me to learn about and expand the voice for the effects of plastic waste on the ocean.
I am a mother of two, wife, and a full time luxury travel advisor. Graduating from the University of San Diego with a business degree, I started my career in sports marketing, working for the two major golf and tennis events in San Diego culminating at Cobra Golf when my first child was born. My husband's career took us to London for five years where we lived and enjoyed the city life. Being back in San Diego and after raising two wonderful children, who are just starting their professional careers, I decided to enter the travel business full time. I am blessed to be recognized for my career achievements at Travel Edge, a growing list of wonderful clients, and the opportunities to visit and experience incredible places around the world.
With the beauty of the oceans being an integral part of many itineraries I plan for clients, I hope to take what I learn from my time with Exxpedition and share it with friends and colleagues whose services and properties feature the oceans of the world, and how we can meaningfully preserve its inherent wonders.

Sam Peltz
Sam Peltz
United States of America
Producer and Host
Sam is a Washington, D.C. based visual storyteller and environmentalist at National Geographic. Sam focuses in communicating wildlife, history and environmental messages. Her specialities include, video production, hosting, producing, shooting, social media and community outreach – you may also find her scuba diving, backpacking and traveling the globe.
Sam's joining this voyage in hopes to gage a more tangible effect that plastics have on people and the environments they rely on to live. Sam's hope on this journey is to be inspired by the women who are joining her and to better connect the rest of the world to understanding climate change as a social justice issue through storytelling.
La Daana Kanhai
La Daana Kanhai
Trinidad and Tobago
Marine Scientist
La Daana Kanhai is a Trinidadian Marine Scientist that is presently based at the Department of Life Sciences, The University of the West Indies, St. Augustine, Trinidad. Since 2015, La Daana has been focused on the issue of plastic pollution in the world's oceans. During her recently completed PhD (2018) in Marine Ecosystem Health and Conservation (MARES) at Galway Mayo Institute of Technology (Ireland) and The University of Plymouth (UK), La Daana sampled the various environmental compartments of the Atlantic and Arctic Oceans for microplastics.
La Daana's fascination with and passion for the natural environment are the main factors that propelled her to pursue her dream of becoming an Environmental Scientist. La Daana joins the Caribbean leg of eXXpedition because she wants to raise awareness among Small Island Developing States (SIDS) about the issue of plastic pollution in the Caribbean Sea.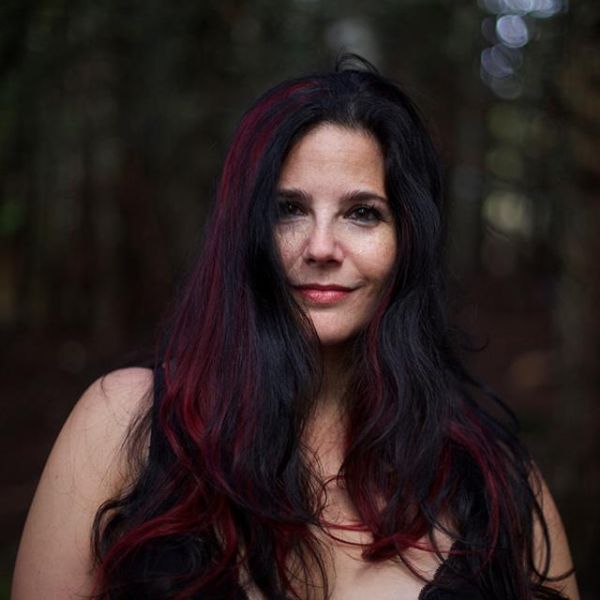 Jamie Colman
Jamie Colman
United States of America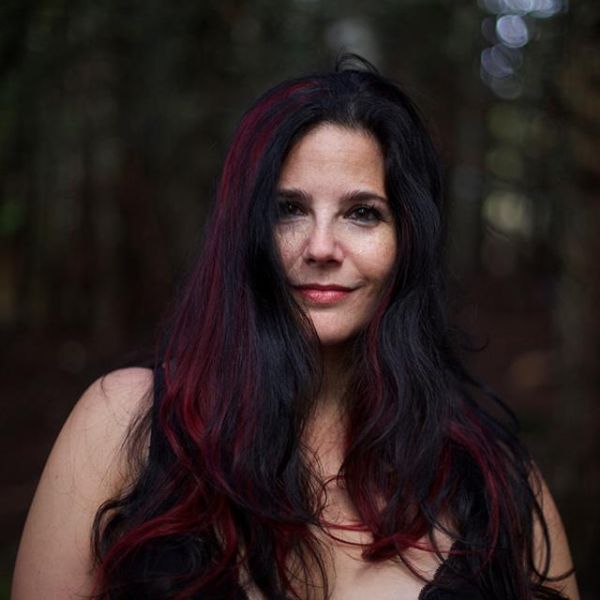 Photographer & Marine Toxicologist
Jamie is a marine toxicologist turned photographer from Seattle, WA (USA). She photographs weddings, wrestling, political rallies and portraits. Her favourite is photographing pets; she lives with a wiggly dog named Mako Sharkpup who goes with her almost everywhere and loves cheese.
She has been interested in anthropogenic contaminants since university and she is grateful to be able to contribute to the efforts to curb ocean plastics. We have known about this for most of her lifetime and yet we are still contributing to the problem. In the US, the messaging is largely related to individual use, but she's interested in addressing this problem at the production level – our approach needs to be multi-modal.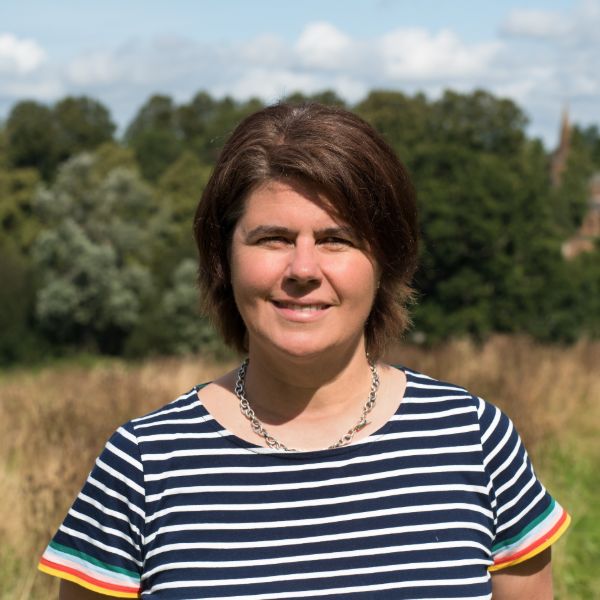 Nathalie Moreau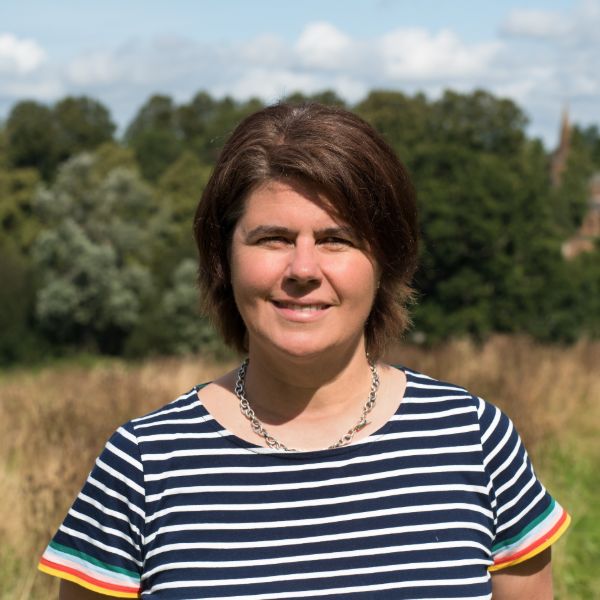 Account Director
Nathalie Moreau arrived in the United Kingdom in her early twenties, having traveled from Europe without speaking any English. She was part of University exchange project Erasmus and settled in Cambridge. Nathalie quickly developed her English language skills and built a truly European social network. Whilst Erasmus was only temporary, she opted to settle in the United Kingdom permanently after meeting husband-to-be Paul.
Having finished her studies with a BA hons in Philosophy, she began a successful corporate career in the private sector in various roles ranging from marketing to strategic account management. At the same time, she built a family and brought up two boys who are now into early adulthood.
As a student for the University of Brussels, Nathalie enjoyed sailing various boats such as Lasers, Hobbie Cats and Darts inland and on shore. In the UK she briefly owned a boat and had to give it up with motherhood. Only 3 years ago was she able to enjoy sailing again, this time on Fireball. This reignited the passion … and more was soon to follow….
Nathalie has always supported wildlife and environmental charities and is now taking a new challenge to actively take part in the plastics-in-oceans cause. Joining eXXpedition is a unique opportunity to combine 3 of her passions into 1: women empowerment, the future of our planet for many generations and sailing!
Liv Backhaus
Marine Biologist Intern
"Ocean nerd", adventurer and a keen marine biologist, worked in science and management for public health and sustainable use of our seas and oceans. Passionate about ocean protection and climate crisis solutions. Having worked on research vessels around the globe, Liv is exited about the scientific field work and the very unique experience when working together with crewmemebers across disciplines for a common goal. Liv values the scientific discipline and big data management for key longterm solutions in ocean protection.
Marena Brinkhurst
Community Team Program Manager at Mapbox
Marena is an aquatic soul from Nova Scotia, Canada currently delighting in the wild Pacific coast of northern California where she scuba dives and beachcombs any chance she gets. In her day job at Mapbox, Marena supports non-profits and others to use geospatial technologies for positive social and environmental impact.
Before joining Mapbox, Marena worked to secure customary and indigenous land rights in Africa and Asia with the legal empowerment non-profit Namati, and facilitated participatory planning efforts with indigenous communities in Canada. Marena holds a master's degree in natural resource management and planning from Simon Fraser University and a bachelor's degree in environmental sciences from the University of Guelph.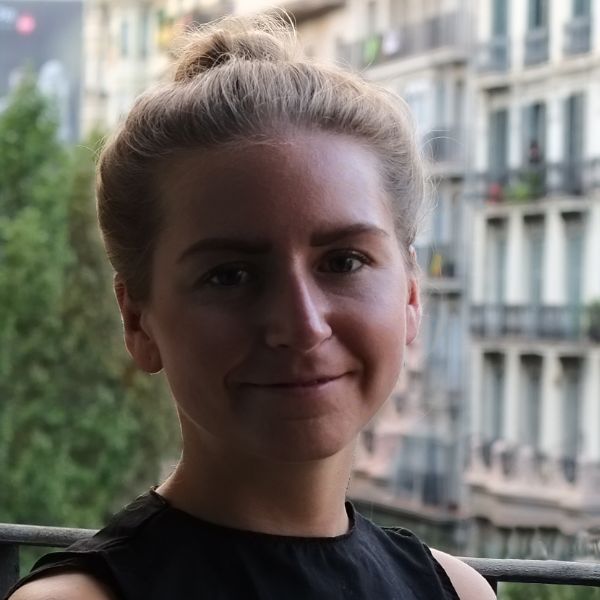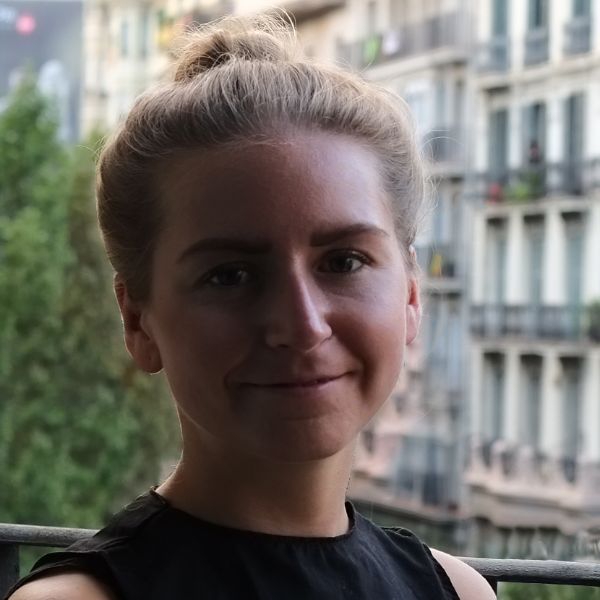 Rachel O'Callaghan
Rachel O'Callaghan
United Kingdom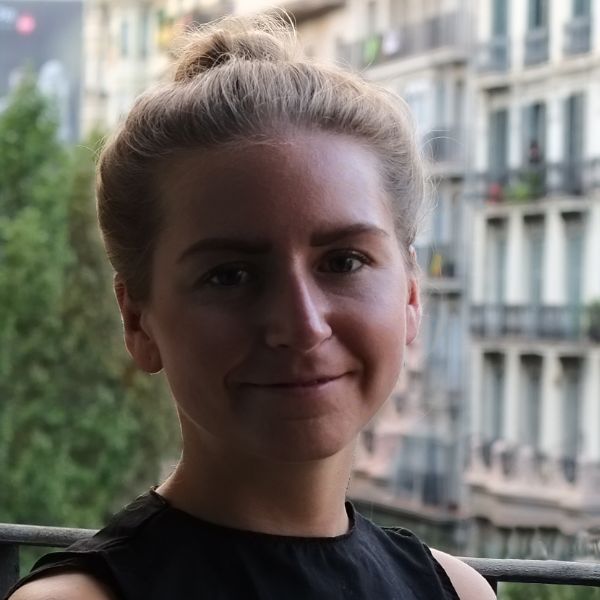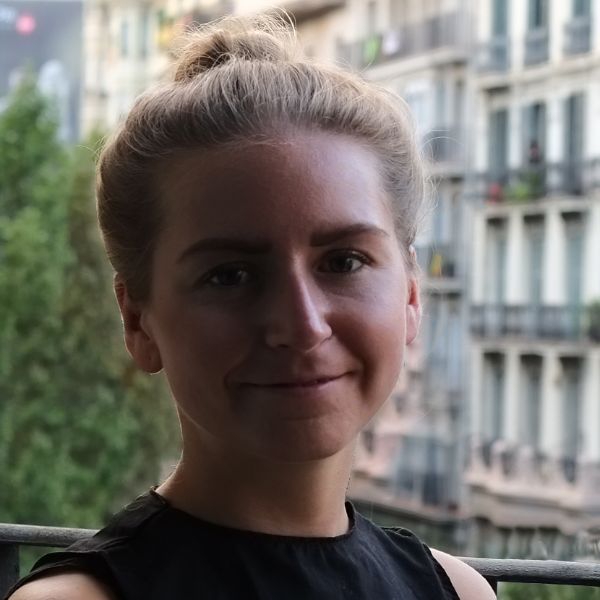 Designer
Rachel is a designer, thinker and creative writer within in the branding industry – helping brands and organisations to communicate the best they can. A designer works to solve problems by exploring through research to find answers that can be expressed creatively. The way something is designed has such an impact on us, often on a subconscious level, that it shifts our perceptions and the choices we make, and can tell a story from even a quick glance.
The design industry can have such an influence on brands and organisations – they look to the designers to be inspired and that can have a huge impact, from the materials being used for packaging through to telling the story of a brand trying to challenge the status quo.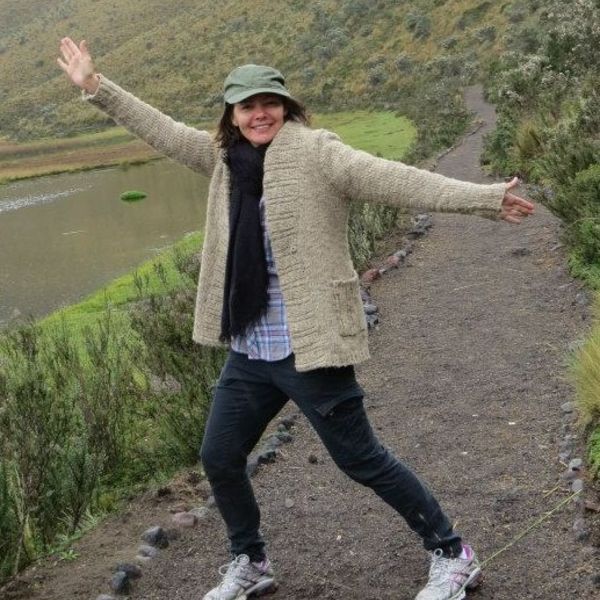 Juliet Carvalhal
Juliet Carvalhal
Netherlands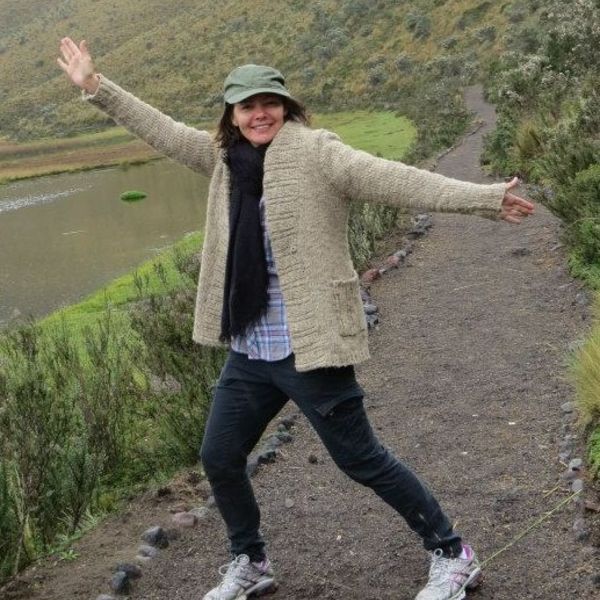 Entrepreneur and Environmental Activist
Juliet is passionate about sustainability and the circular economy, an entrepreneur at heart, and a changemaker keen on reducing our plastic dependencies.
She has successfully managed to decrease Aruba's plastic footprint for the past six years, and is also working with Sint Maarten to fuel their plastic-free movement. To this end, she established a foundation, namely Impact Blue Foundation, together with private sector partners, to collaboratively research and devise inclusive solutions to puzzle and phase out our plastic reliance.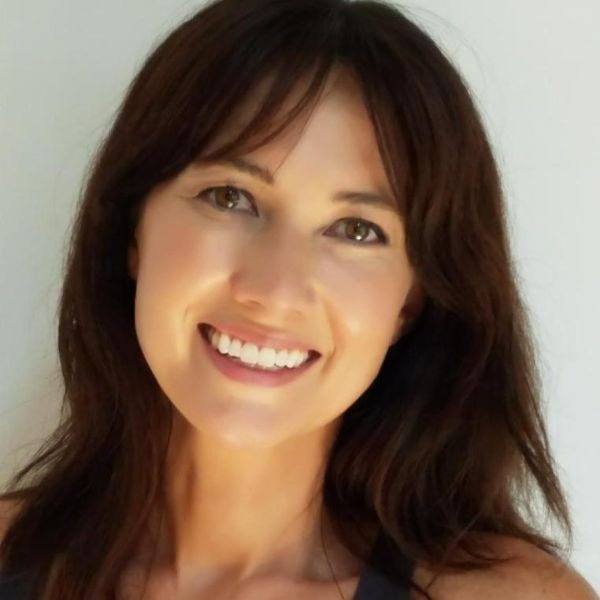 Julie Andersen
Julie Andersen
United States of America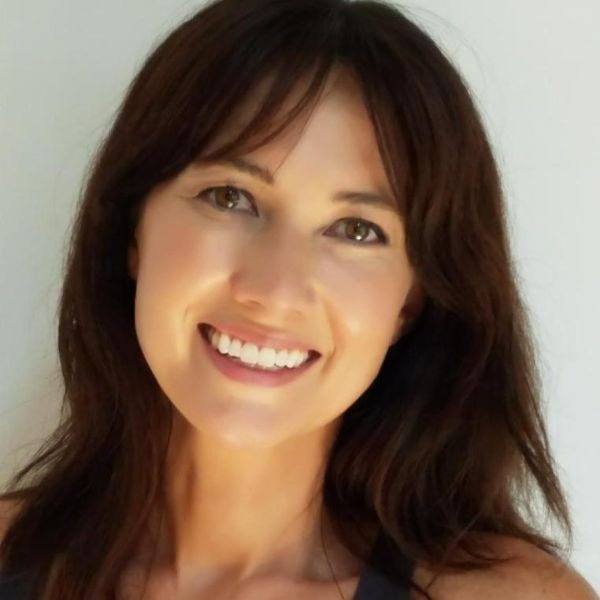 Executive Director Plastic Oceans Intl
Julie is the Founder & Global Executive Director of Plastic Oceans International, working to end plastic pollution. She has worked in public health and nonprofit management internationally for the past 20 years in the US, Japan, Hong Kong and Thailand. She earned her Bachelor of Science in Biochemistry & Cell Biology and her Masters in Public Health. Julie's career has focused on the effective communication of information to improve and safeguard human health as well as the environment against the negative effects of industrial development.
Julie was raised in San Diego where the ocean was part of her daily lifestyle as a swimmer and triathlete. When not working to protect the ocean, she is spending time with her husband and 2 sons traveling and exploring.
Emma Feggetter
Emma Feggetter
United Kingdom
Technology Consultant
Going to turtle island last year off the coast of Borneo and seeing the devastation of how plastic in the ocean and on beaches shocked me. We did a beach clean up and in 7 months of travelling was one of the most satisfying activities I undertook.
I want to explore this problem further and when I heard about eXXpedition I just knew it was something I wanted to be part of. I am passionate about gender parity and citizen science, this fitted in the sweet-spot of my interests.
At home I work for a large technology company which has pledged a 50:50 gender parity target by 2025. I am proud to work for a company with this mission. I believe in the power of women. Last year, I took part in a mixed transatlantic crossing. I was keen to see the differences in an all female crew. Sailing is still a male dominated sport and in the last 22 years, I have never sailed with only females.
I am currently looking to grow a Science for Life initiative in London, recognising that science curiosity is something to be encouraged and retained throughout your life not just at school. I am keen to take back the learnings of this citizen science from this adventure and apply my learnings to Science for Life.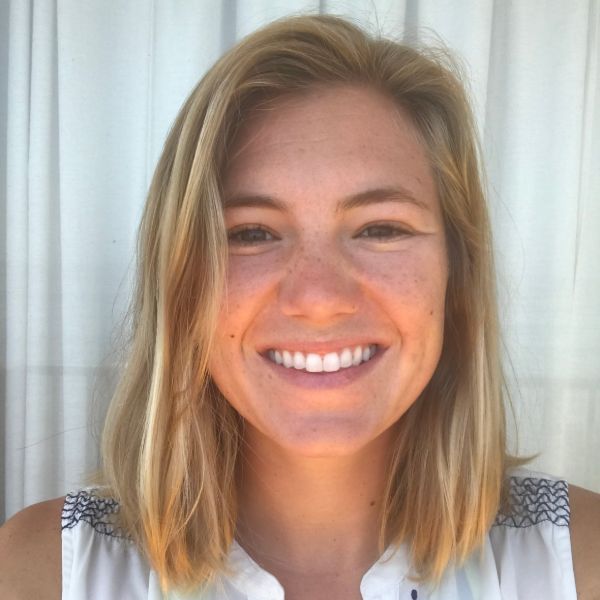 Marina Fennell
Marina Fennell
United States of America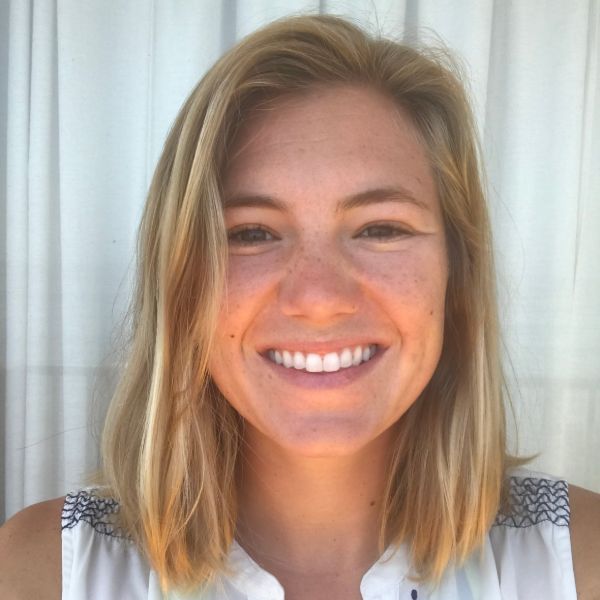 Student/Researcher
Marina is a PhD student at the University of California, Irvine. Her work focuses on the evolving ocean currents through time, and will work to map the global ocean conveyor belt as it shifts in our changing climate.
She is a longtime sailor, and has competed extensively in California and the rest of the United States in dinghy sailboats since she was eight years old. Always an educator, Marina spent the summer of 2019 in the Caribbean as a skipper with an organization that spreads a love and respect for the ocean to teenagers from around the world.
Her website, The Earth Year Project, challenges readers to make small changes in their everyday lives to reduce their impacts on our planet. With the eXXpedtion journey, Marina hopes to meet like-minded women and learn more about the world of environmental activism.
Sofía Nogués
Communications and Marketing
Sofía is a passionate storyteller trying to change the world a bit at a time. She studied journalism for that precise reason, because she loves writing and making every word meaningful.
She's also passionate about the sea and she strongly believes in protecting it. She grew up next to the Mediterranean sea and has been sailing her whole life and over the past few years, she's been on a mission to reduce plastic waste, trying to persuade everyone around her to do the same thing.
She's also a strong advocate for women's rights. She collaborates with the International Women's Initiative and she's part of Clarivate Analytics' women's group working on promoting women in STEM.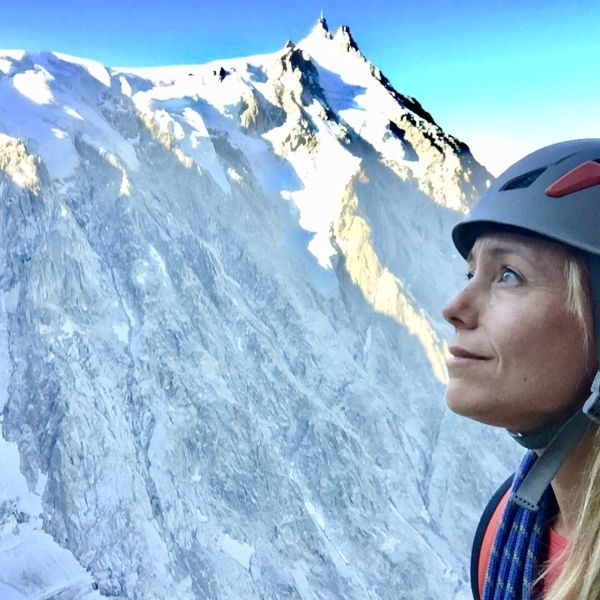 Sheri Bastien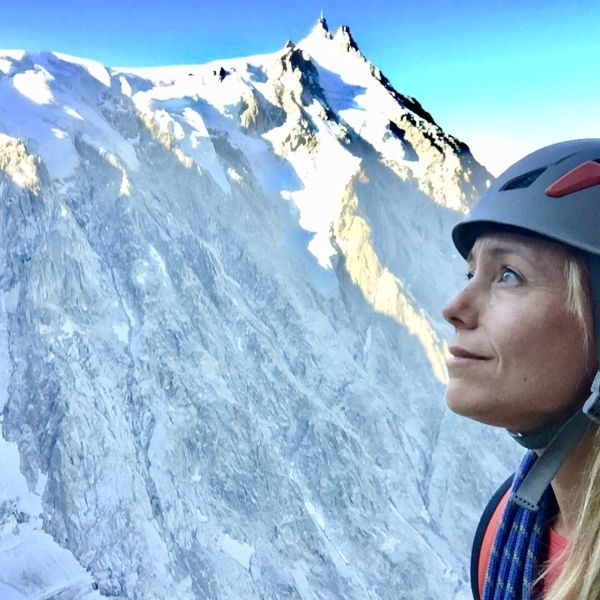 Associate Professor of Public Health
Sheri Bastien is an Associate Professor of Public Health at the Norwegian University of Life Sciences in Norway and an adjunct faculty member at the Cumming School of Medicine, University of Calgary, Canada. She has been engaged in transdisciplinary research for over a decade in sub-Saharan Africa and South Asia on a range of issues related to determinants of adolescent health and global health promotion, with a focus on sexual and reproductive health and HIV prevention, as well as water, sanitation and hygiene and most recently dengue prevention and control. As a post doc she developed an intervention called Project SHINE (Sanitation and Hygiene INnovation in Education) which has been successfully implemented and evaluated in rural Tanzania and India.
Through her participation in Leg 5 of eXXpedition, she hopes that being surrounded by an inspiring, passionate group of women on board will provide the first-hand experience needed to help develop an in-depth understanding of the issue of plastics pollution, innovative approaches to raise awareness and find alternative solutions, and to establish the network to help grow the SHINE model of science education and social entrepreneurship to include the issue of plastics which affects youth and communities globally.
Joanna Leigh
Joanna Leigh
United Kingdom
Analyst at an Environmental Consultancy
Having grown up in West Yorkshire, Joanna has always had a deep appreciation for the outdoors and our environment. Following this interest through school to studying Geography at university, sustainability, the environment and how we can operate in a more sustainable way has always been of interest.

A former international hockey player for Great Britain and England, Joanna is now transitioning to a career post professional sport and is following her interest in sustainability and passion to better look after our environment. She has just started in a role at an environmental consultancy, in order to start a career journey into this space. With her two key interests being sport and sustainability, she also finds it particularly interesting and exciting to bring those together.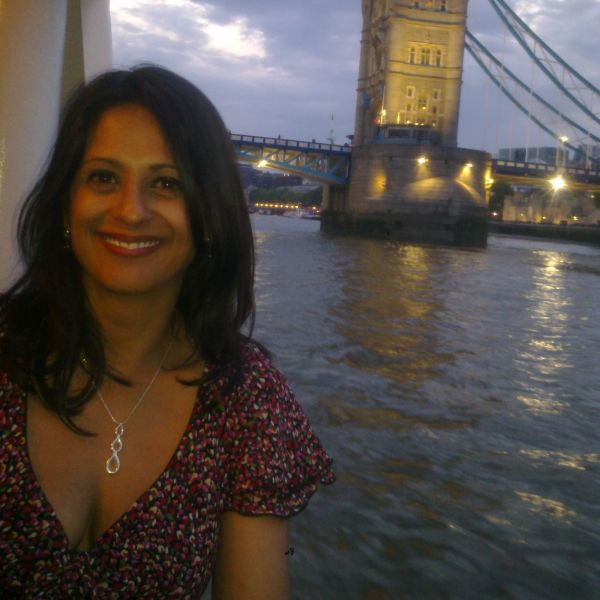 Pindy Bhullar
Pindy Bhullar
United Kingdom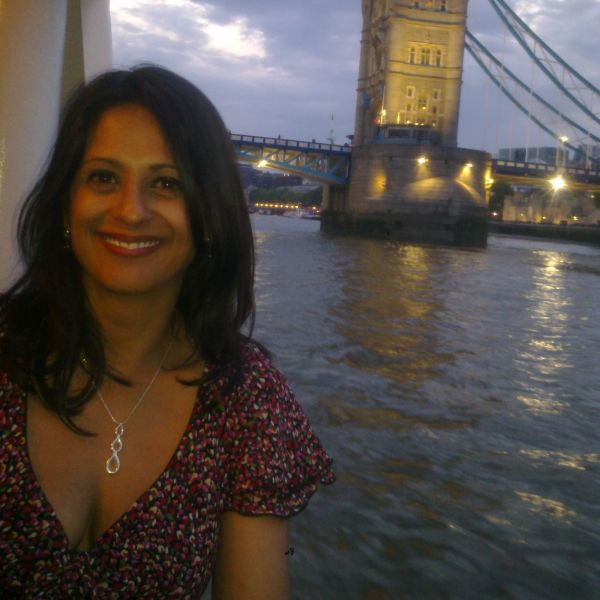 Director at Investment Bank
Pindy is a Senior Programme Manager working in the financial services industry. Her work involves problem solving and delivering lasting change.
Her interest in waste started number of years when she started to question the inefficiencies in the workplace and at home. The trigger point was when her mother compared the amount of household waste produced with only 4 members in the family compared to when her mother first came to the UK in the 60's and had all her extended family staying with her. This conversation led to the probing, reading and understanding the impact on the environment and on our health.
Pindy wants to see for herself the damage that has been done and help with innovative solutions. The skills she has mastered over her career will help towards making a long-lasting change. She wants to build on the experience and is planning to speak at schools and is campaigning at her workplace, in order to spread the great work that is being done. She is excited to meet other inspiring women from a diverse background and share the experience with like minded individuals.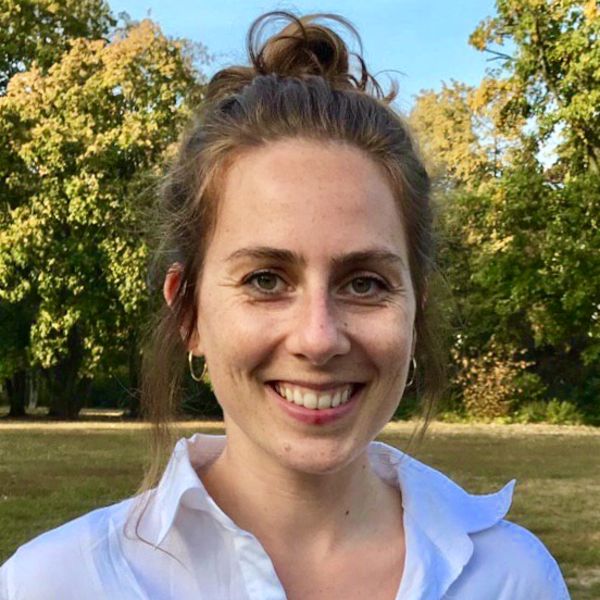 Jana Leberl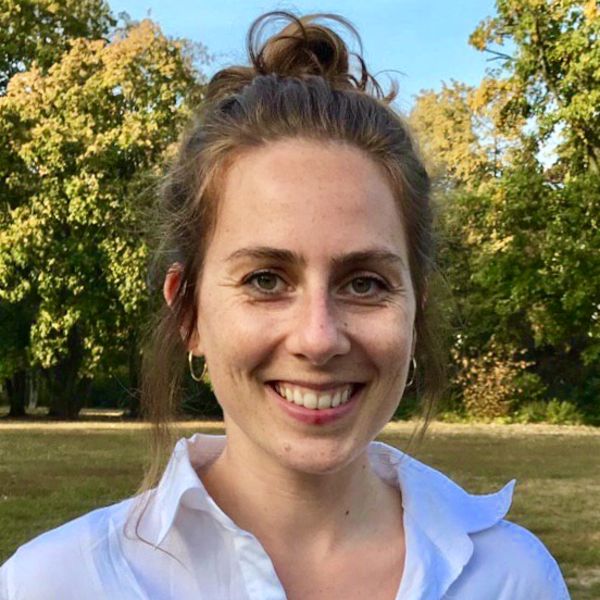 Physician
Jana is a clinical physician from Berlin. As a member of the German alliance for climate change and health, she is highly interested in public health issues, such as the global warming and the pollution of our airs and waters.
It is her strong believe that the survival and well-being of humans is dependent on a healthy planet. To inspire conversation on the topic, she recently launched a podcast, where she talks to specialists from the health sector and takes a stand for sustainable changes that are needed to be made in order to save the health of the planet and us humans living on it.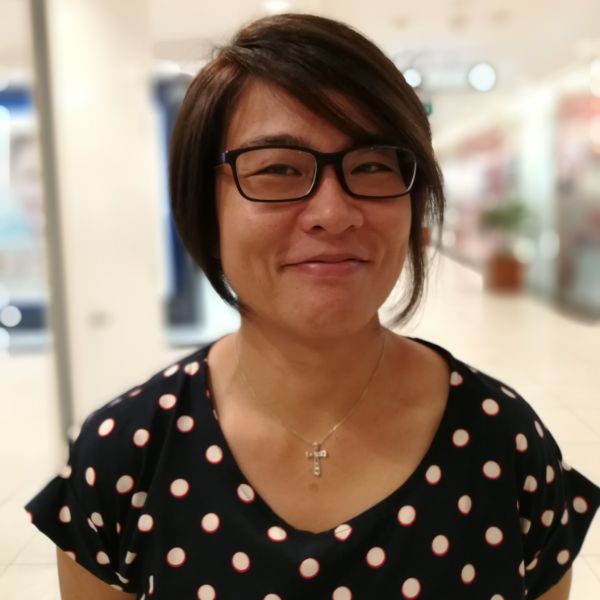 Natalie Teng Yueng Shan
Natalie Teng Yueng Shan
Singapore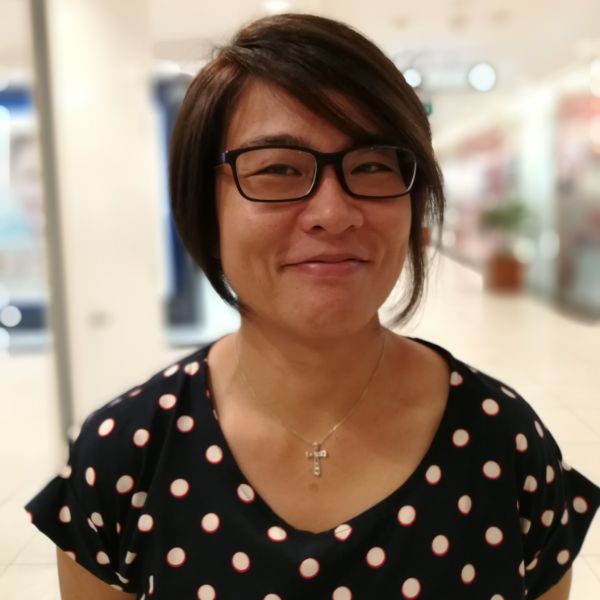 Middle School Educator
Natalie holds a passion for the training and development for the youths as well as with the environmental issues. She started with Outward Bound Singapore in 2001, as an instructor, followed by being the Module Chair overseeing the environmental education module in the Diploma in Outdoor Education (DOAL) in a learning institute in Singapore. She is very supportive of experiential learning pedagogy and always seeks the outdoors. Natalie builds her life on teachable moments.
She loves to spend her time on beaches and in the great wilderness, reading a book or sipping a cup of freshly brewed coffee. Whale is her favourite animal and hopes that the future generations can continue to protect and care for the environment.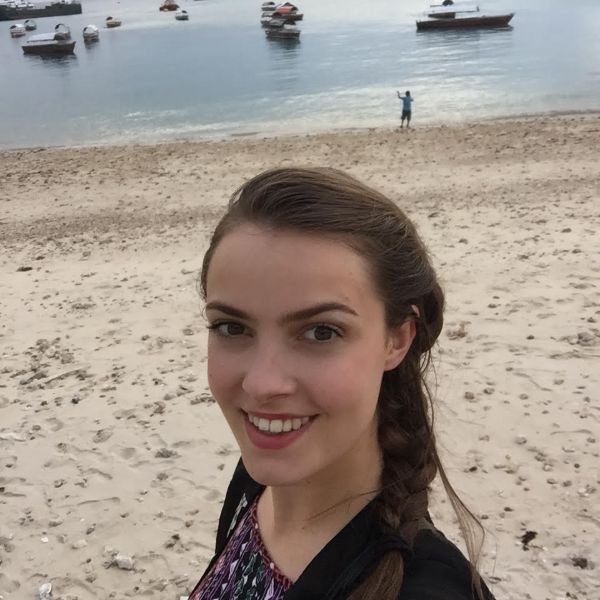 Lily Stuart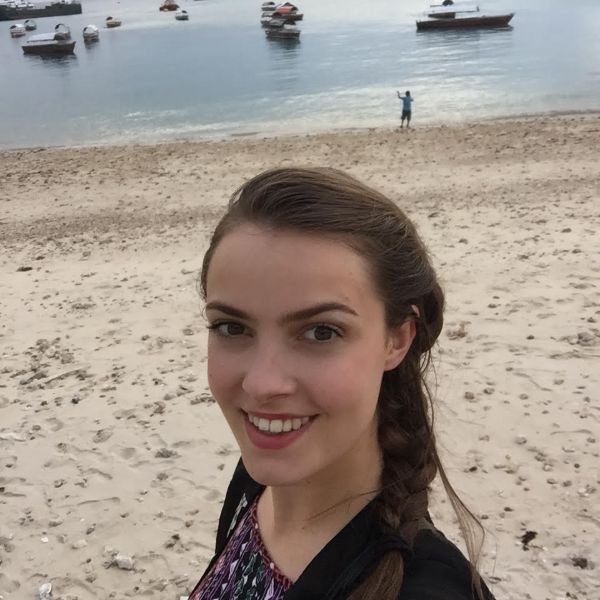 Sustainable Finance Analyst
Lily is a sustainable finance analyst working in London. Her main research areas are the transition to a green economy and sustainable business practices. She studied Earth Science at Trinity College Dublin followed by Environmental Technology at Imperial College London. She has previously worked for the UN World Food Programme researching gender equality in subsistence farming communities.
In her spare time she enjoys books, horses and keeping fit!
Lindsey McCoy
Lindsey McCoy
United States of America
CEO at Plaine Products
Lindsey McCoy has a master's degree in nonprofit management and spent the 10 years working on environmental education in The Bahamas, islands full of single-use plastic.
She and her sister co-founded Plaine Products, which offers premium personal care products in aluminum bottles that can be returned, refilled and reused, an alternative to single-use containers.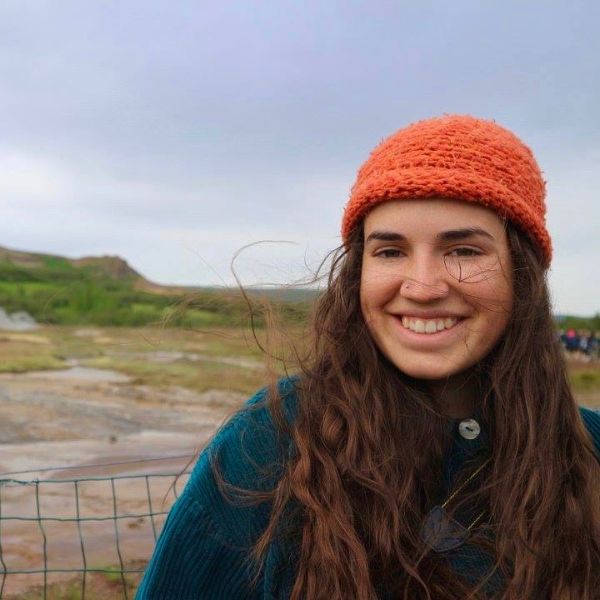 Mo Langmuir
Mo Langmuir
United Kingdom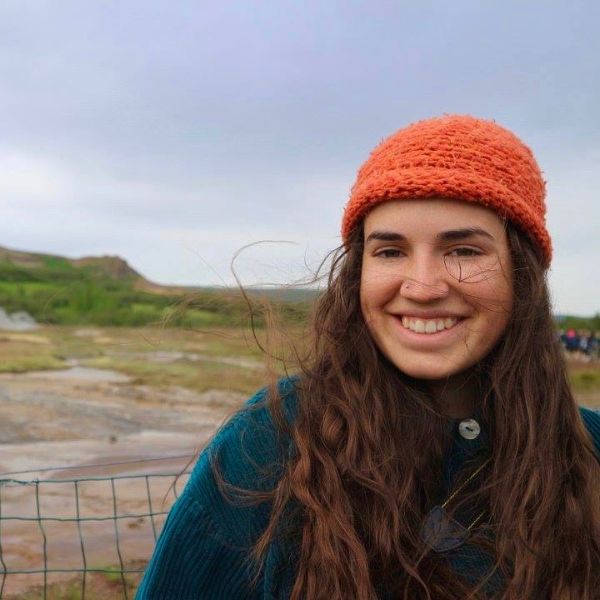 Environmental Science Engagement
Mo Langmuir is an aspiring socio-ecological researcher and environmentalist based in the UK. She is currently working with a conservation NGO in Malta.
In 2016, her undergraduate research was the first study on microplastic pollution in UK mussel farms, highlighting the link between marine plastics and health via the human food chain. Since then Mo has participated in marine litter research in South Africa, facilitated science workshops on plastic pollution and delivered lifestyle workshops and talks on the matter. She believes plastic pollution is a social issue as much as an environmental one.
Mo has always lived in big cities but was lucky to have grandparents in the Peak District and Scottish Highlands. These were Narnia. She now works on projects to engage young people with science and the natural world. She is an advocate for citizen science and its role in making science more accessible, inclusive and impactful. Mo has been running her own citizen science project to map Nottingham's urban greening with giant helium balloons and young people which was exhibited in a public gallery last month. The silos of science and art need to be bridged which is why the interdisciplinary aspect of the voyage is so exciting!
Panama to Galapagos
Leg 6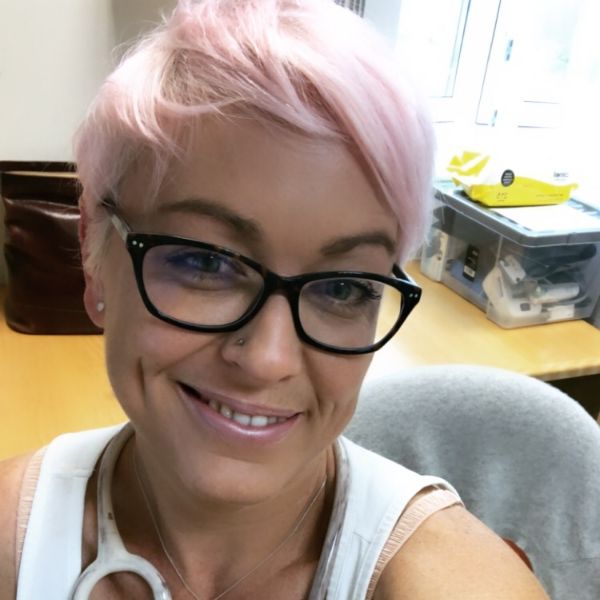 Hilary Ruth Nash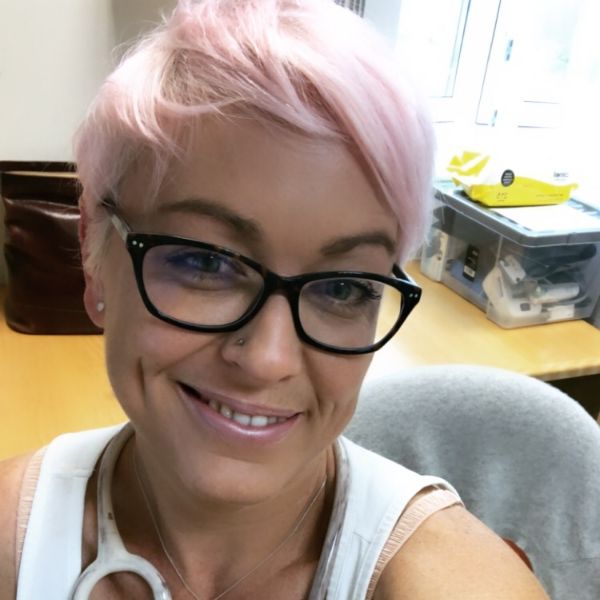 Doctor
A cheerful fitness enthusiast, born and raised in Dublin Ireland, Hilary is a doctor by profession. She first studied for a B Sc in biochemistry at UCD in Ireland before moving to the UK in 2007 to study medicine at Manchester University. With this as her background, it may be understandable that promoting the role of women in STEM careers has a place very close to her heart.
She is also incredibly passionate about conservation and re-wilding, and she's been so saddened by the tragedy of the climate crisis and our polluted ecosystems that is unfolding before our eyes. Living by the sea in Brighton in the UK brings the problem to her door every day, and she spends much of her time there supporting small, local and independent businesses who allow people to shop sustainably, as plastic and packaging free as possible.
She feels both honoured and excited to be able to share an incredibly powerful experience with a group of inspiring women from all over the globe, which will contribute to humanity's deeper scientific understanding of the threat that plastic pollution poses to our world.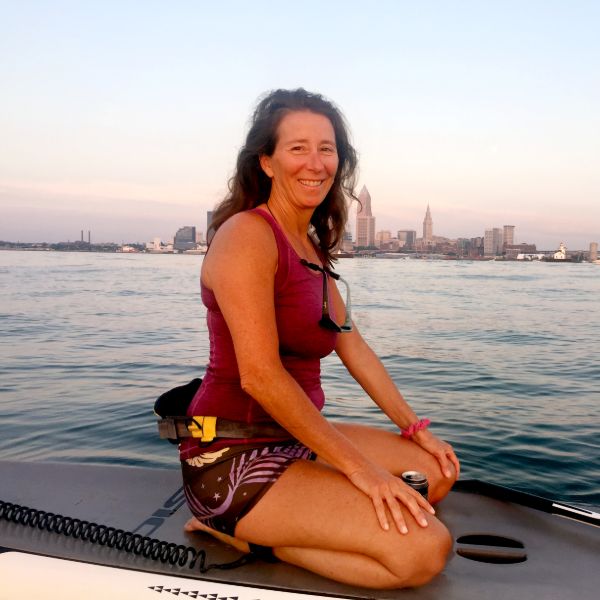 Stefanie Spear
Stefanie Spear
United States of America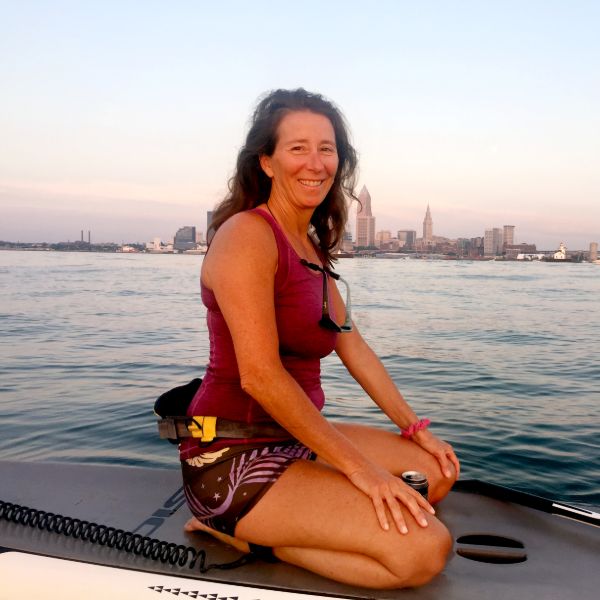 Communications and Marketing Consultant
Stefanie Spear works with people and organizations leading the charge for change. She has more than 30 years experience as an entrepreneur and leader in the grassroots environmental movement with a special focus on communications + marketing. She is the founder of EcoWatch, Expedite Renewable Energy and Stellar Consulting. Her main focus throughout her career has been uniting + amplifying the voices of the grassroots movement to mobilize millions of people to engage on the most important issues impacting people and planet, including the devastating environmental and health impacts of single-use plastics.
When Stefanie is not working, she's likely paddleboarding her beloved Lake Erie or some other body of water.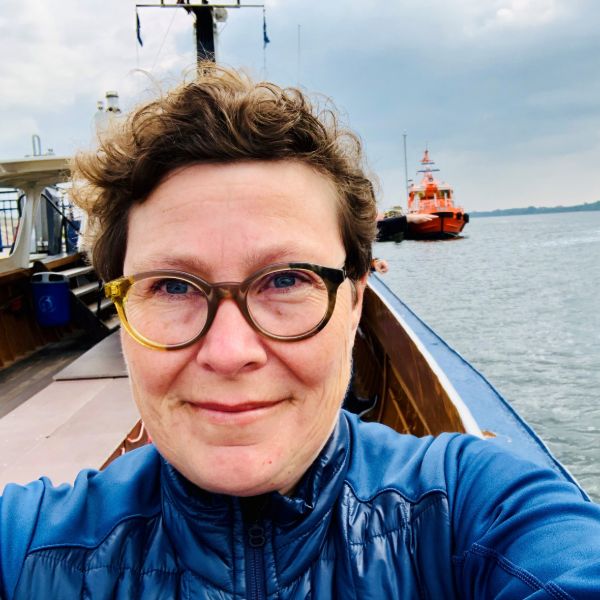 Anja Roennfeldt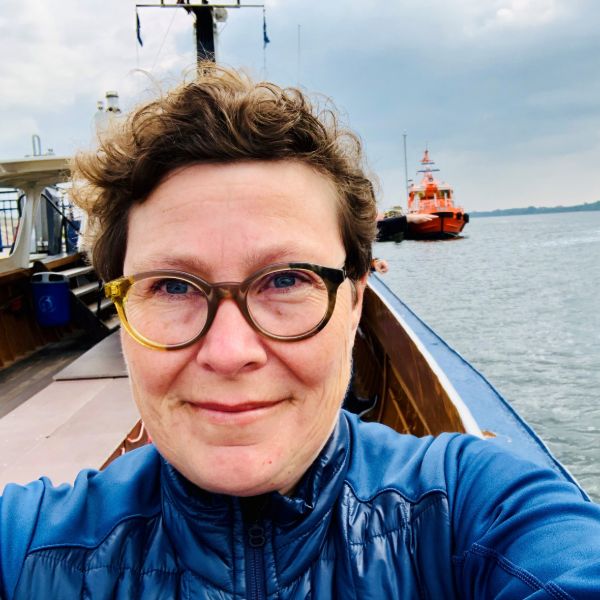 SVP Global Ocean Freight - Trade Management
Born and raised at the Baltic coastline in Germany, the element of water created fascination from an early age : swimming, rowing, diving, surfing and sailing have been favorites ever since. Not a surprise that also her professional career had to be related to Ocean Freight.
It was during extensive travel around the globe as well as during her several years living in China and Southeast Asia that she has become deeply aware about the sheer amount of plastic in the Ocean and consequences in the environment from toxic pollution.
Anja is passionate about raising the awareness level about plastic and toxic pollution and to motivate for solutions. Her leadership role in the ocean logistic industry provides a solid platform to reach out to various stakeholders and stimulate the topic. Anja is married with two sons. Her family backs up her project and is keen seeing her on this female adventure.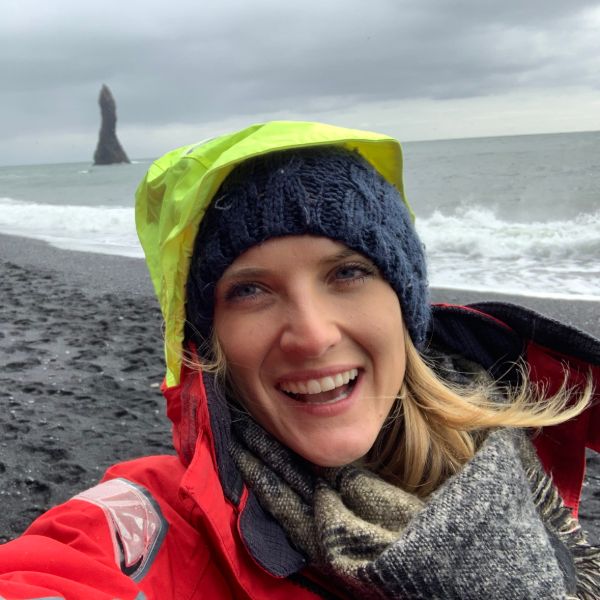 Camila De Conto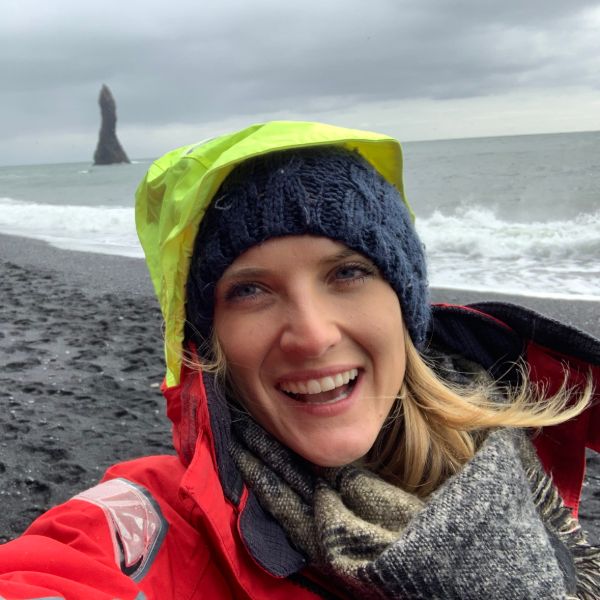 Process Engineer
Camila is Brazilian by birth, Italian by blood and world citizen by heart. Currently living in the Caribbean island of Curacao, in where she found her peace close to the ocean.

She is a Process Engineer, working in the Pharmaceutical sector. Besides her daily job, she's a member of the company's sustainability team and her role is to work on measures to improve their sustainable culture.

When she is not at work, you can find her practicing yoga by the beach or you can find her at the sea: sailing, diving, swimming, snorkeling, volunteering for the Coral Restoration Foundation, for the Curacao Sea Turtle Conservation Foundation or for the sea scouting helping with sailing lessons for the community kids.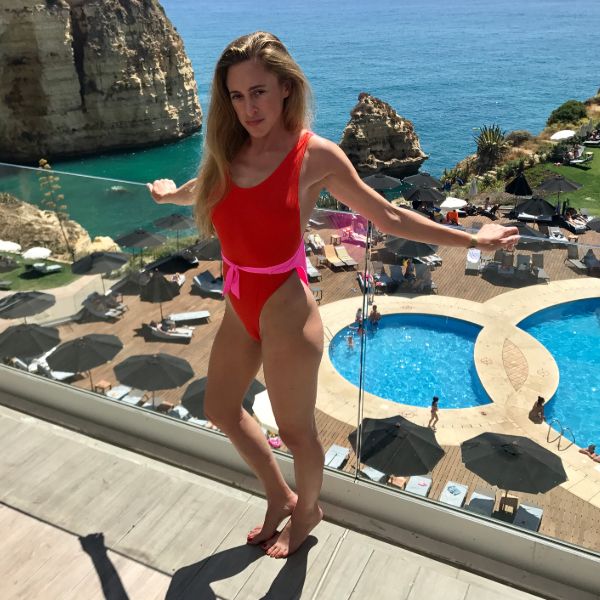 Jessica Patterson
Jessica Patterson
United States of America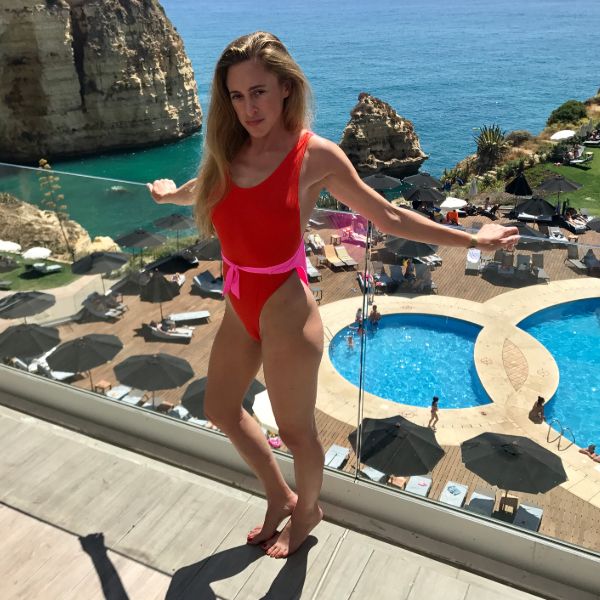 PR
Her mother called her bossy growing up and Jessica ended up being quite the boss – yelling at the number 1 rowing team in America in both juniors and masters rowing. She was a prodigy child/Mensa invited child then decided to ditch University to travel.
She is Californian-born but has lived in London for about 16 years. She worked at an orphanage in Nepal, started a women's empowerment series called the Woman's Crush Wednesday Club and single-handedly started her own lifestyle PR agency in London which won a PR Agency of the Year Award called JPR Media Group.
She was impressed by eXXpedition founder Emily Penn and she is honoured to be accepted on this important mission to fight the plastic. She can't wait to learn from all the other intelligent, inspirational women on this voyage.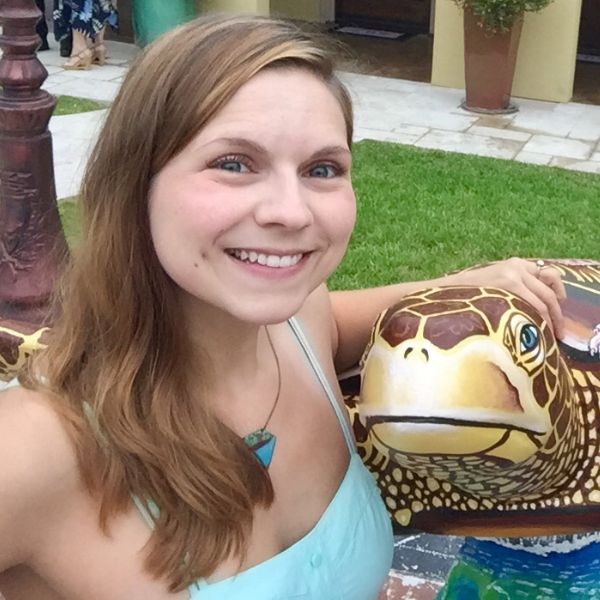 Sasha Francis
Sasha Francis
United States of America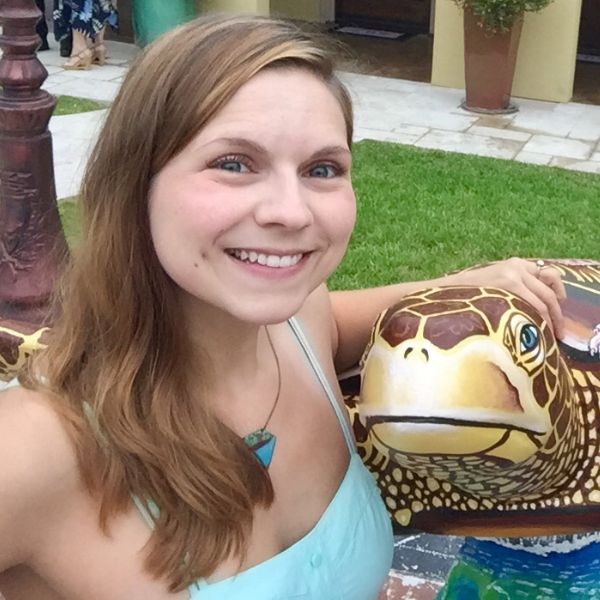 Community Engagement Coordinator
Growing up in the Ocean State (Rhode Island, USA) Sasha has never lived far from the water. Thankfully! Raised by a nature-loving single mother, their vacations were all affordable camping, beach days, or visits to local parks and zoos. This inspired Sasha to become a Zookeeper.
After receiving her Bachelor of Science degree in 2007 and interning at the Bronx Zoo, she began her career in animal care and public education. In 2012, she moved to the island of Galveston, Texas. Being a barrier island in the Gulf of Mexico, her new home inspired her once again to protect our world's oceans. She has cared for Beluga whales, seals, sea lions, penguins, tigers, parrots, birds of prey, sloths, and more while connecting people to these species in real life. Through the zoo and aquarium field, she has been able to educate thousands of guests about the growing threats animals face in the wild while also participating in ongoing research and conservation initiatives.
As a Biologist, and now in Administration, at Moody Gardens biological park, she has been able to continue to inspire people with nature and participate in conservation projects and local preservation efforts. As a local yoga instructor, she has also found a way to link our empathy for the environment to mental and physical health.
Alexandra Schindel
Alexandra Schindel
United States of America
Professor of Science Education
Raised in Las Vegas and Bermuda and currently a science education professor at the University at Buffalo, Alexandra is excited to represent her communities on this voyage!
She's a parent of two great children and a lover of oceans and freshwater. In her work, she teaches environmental and science education and research youth participation in citizen science.
Outside of work, Alexandra enjoys kitesurfing and cycling.
Candy Medusa
Candy Medusa
United Kingdom
Artist
Candy Medusa is an artist, illustrator, marine biologist and loudmouth, constantly confused as to why bios are supposed to be in the third person.
Specialising in mixed media and upcycling, she draws much of her inspiration from nature and is passionate about the environment. She mostly makes art between midnight and 4am when the kids are asleep.
Candy has exhibited locally, nationally and internationally, including with the Royal Society of Marine Artists at Mall Galleries in London, and with Creative Action Network in America and Bahrain. She was also resident artist aboard the Sea Dragon in the Caribbean.
Candy is the founder of the eXXhibition project, raising awareness of plastic pollution, organising beach cleans and workshops, and upcycling beach litter into art.
Marion Huiberts
Marion Huiberts
United States of America
Luxury Travel Advisor
Born and raised in Sydney, Australia, the ocean was my background. I learnt to swim at a young age and have loved the water since. Australia had been environmentally aware for many years so I grew up learning how important it is to re-cycle and not pollute and this has continued into my adult years.
By the age of 10, I had an insatiable desire to travel and explore the world. Two years into an economics degree with a focus on developing countries, at the age of 19, I took off to backpack around Europe for six months by myself. Two years later, after much traveling, picking grapes in Germany and working in London, I returned to Australia to finish my degree. A year later I went to the US where I have lived in Southern California ever since.
With 3 young children, I took them traveling around the world. I wanted them to realize how beautiful our planet was and how important and necessary it was to protect. In addition, even though we all come from different parts of the world we are basically all the same and how much travel broadens our minds and perspective of the human race.
Even with my love for travel, I never expected to end up in the travel business. As a top performing Luxury Travel Advisor for Travel Edge, most of my clients are independent and active travelers. They appreciate my vast knowledge of the world and ability to plan extensive trips for them that take them out of the usual tourism element.
I was thrilled to be given the chance to go on this leg of the eXXpedition voyage around the world and to travel with such accomplished and professional women. This will be a life changing journey that I am sure will forever change the way I see our influence on this beautiful planet.
Daniela Alarcon Ruales
Daniela Alarcon Ruales
Ecuador
Galapagos Science Center Researcher
Daniela Alarcon Ruales is one of the bursary recipients on eXXpedition Round the World, and a plastic researcher for the Galapagos Science Centre (GSC).
Galapagos to Easter Island
Leg 7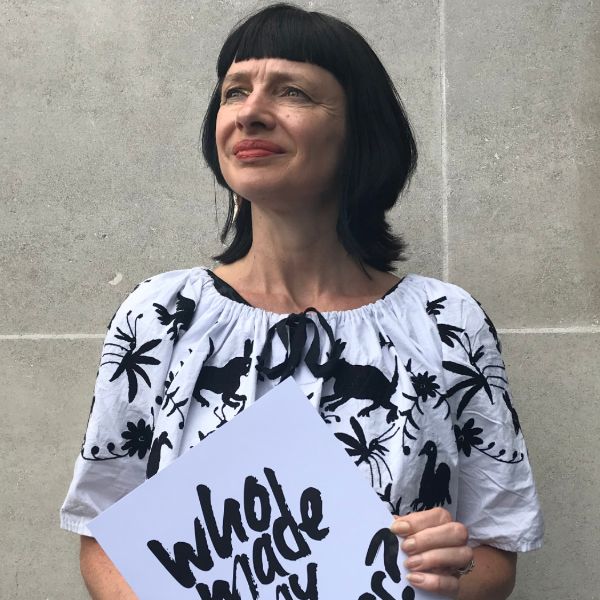 Carry Somers
Carry Somers
United Kingdom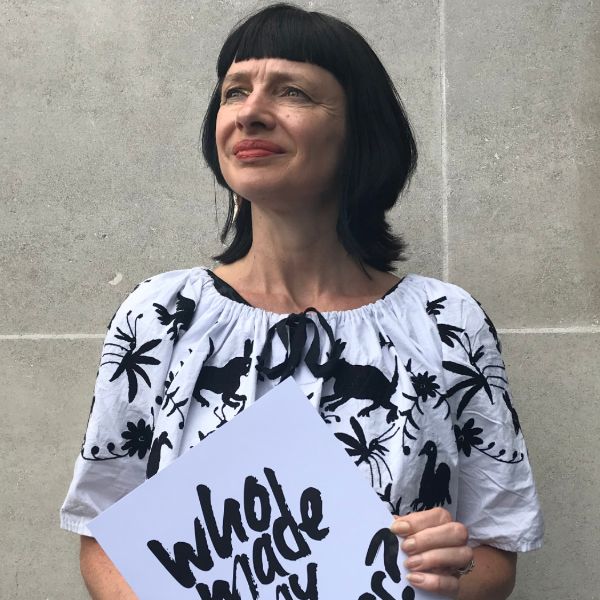 Fashion Activist
Carry is the founder and Global Operations Director of Fashion Revolution, a a global movement calling for greater transparency, sustainability and ethics in the fashion industry. Inspired to act after the Rana Plaza factory collapse in 2013, Fashion Revolution is now the world's largest fashion movement with teams in over 100 countries and millions of people participating each year.
Previously, Carry set up her multi-award winning fashion brand Pachacuti in 1992 after a Masters in Native American Studies. Pachacuti pioneered radical supply chain transparency and was the world's first Fair Trade Certified company. Earlier this year, Lyst named her as one of the 8 Sustainable Icons Revolutionising the Fashion World, alongside names such as Emma Watson, Stella McCartney and Meghan Markle.
Carry learned to sail on the J-Class yacht Velsheda and has sailed square riggers on the Tall Ships Race and a transatlantic voyage. Carry will use her experience to feed into Fashion Revolution's 2020 campaign which will focus on the unseen impacts of the industry, such as micofibre pollution.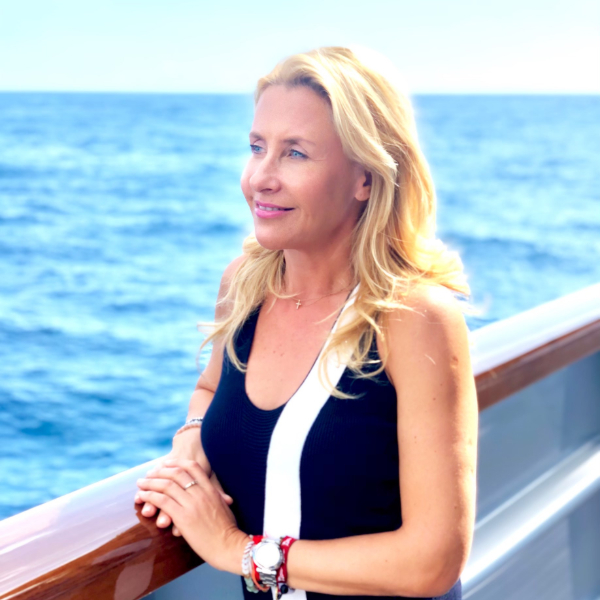 Irina Maria Peterson
Irina Maria Peterson
Monaco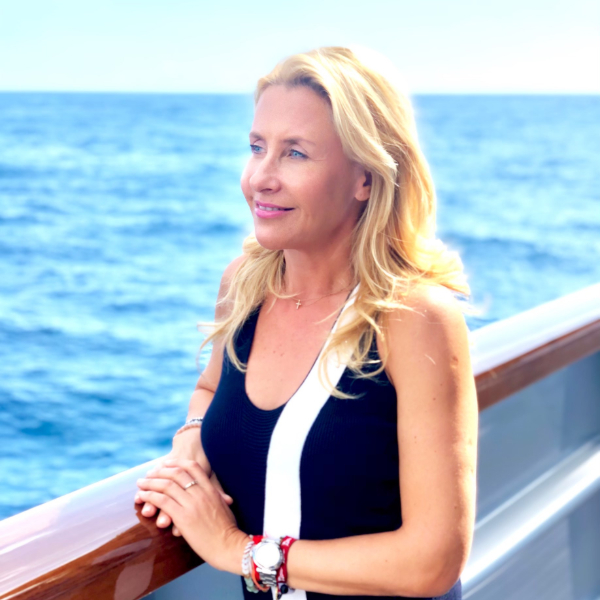 Business Owner
Irina Maria Peterson is the "Ocean Amazon" – a passionate sailor and nature lover. She is co-founder and CEO of "Broth By Design" (www.brothbydesign), a successful nutritional supplements women founded business in United States, dedicated to making wellbeing and quality nutrition available to everyone.
Via her Ocean Amazon platform, Irina Maria Peterson raises awareness of the fragility of our marine life, the oceans role in regulating climate and therefore the impact on our lives. Another goal is to inspire women to love and navigate the oceans, having an important presence in the sailing world and pivotal role as global agents of change.
Irina will be the only representative of the Principality of Monaco on-board eXXpedition voyages and she is extremely proud and honoured by the support of HSH Prince Albert II of Monaco Foundation.
Irina is an ambassador of eXXpedition, Passion Sea and Oceano Scientific Research.
Her love for the oceans was ignited in childhood, when she discovered Jacques-Yves Cousteau's documentaries. Despite a tiny black and white TV at home, she was mesmerized by the underwater "Silent World". The legendary explorer became an inspiration and growing up, Irina went on to dive and sail in many diverse places and her love for the ocean grew immensely! And for this gift, Irina will be forever grateful and it is now time to pay it forward!
Irina hopes that her Ocean Amazon documentary will be able to inspire younger generations to love and protect our oceans and the environment in general.
Here is the way Irina describes herself and her motivation "I am an imperfect human, an imperfect activist. But I am learning and I am promising that I'm going to continue to try my best! I truly believe that what the world needs right now is not a handful of perfect people being the perfect solution! We need 7.5 billion people, imperfect like me and you, willing to try our best each day: when we can, how we can, where we can and in all the ways we can to take more responsibility for our actions that impact the environment."
Irina wishes to thank from all her heart to each one of you who made her journey possible and to her partners:
– Prince Albert II Monaco Foundation
– Yacht Club of Monaco
– Monaco Impact
– Gustavia Yacht Club
– Broth By Design
You may follow Irina's voyage and mission on: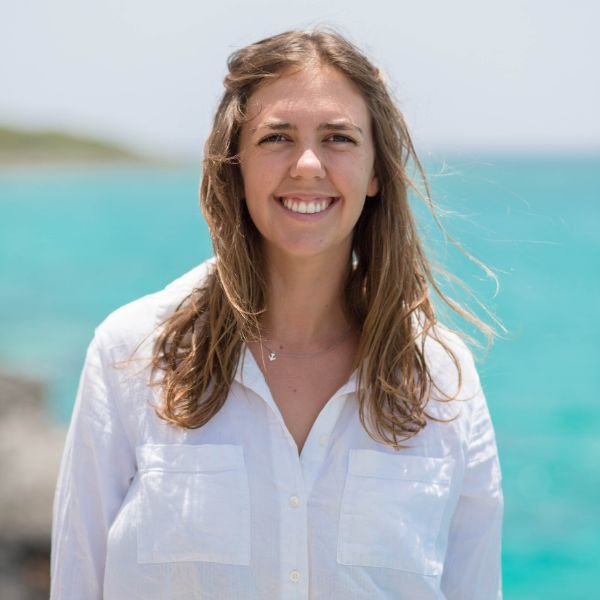 Katlin Tilly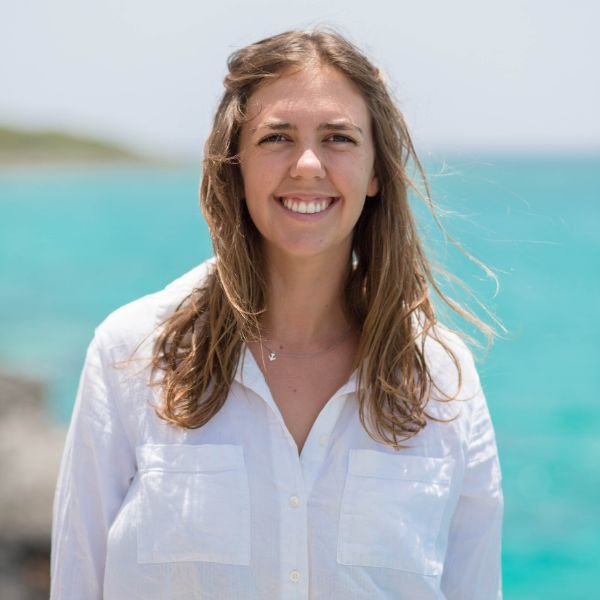 Food Security Manager and Sustainability Teacher
Katlin was born and raised in Toowoomba, Australia. She studied at the University of Queensland and gained a dual degree in Economics and Geography.
She currently lives and works in the Bahamas at a not-for-profit called The Island School. This school offers high school students a semester abroad where they learn outside of the normal classroom. They join research projects, study marine ecology while scuba diving and explore nature through camping expeditions. Her role within this organization is to lead a research class and she is also the Food Security Manager. She oversees the operations of the aquaponics system, permaculture farm and runs the local farmers project. Their goal is to help reinvigorate agriculture within the Bahamas to help support the local economy, reduce our carbon footprint and allow fresh local produce to be more affordable.

She is also currently working towards obtaining her dive master certification and love anything in the ocean such as freediving, kayaking and boating. The ocean is her happy place and something she is very passionate about protecting.
Alice Pelton
Alice Pelton
United Kingdom
Entrepreneur
Alice is the Founder of The Lowdown – www.theldown.com – the world's first review platform for contraception. She is based in London and has worked in the media and digital product development for the past eight years.
Alice built The Lowdown when she realised she couldn't find user-based data on women's experiences and side effects from contraception at scale, anywhere. So, she decided to do something about it and create the 'Trip Advisor for contraception'. The site launched in Feb 2019 has already received thousands of anonymous reviews, and coverage from The Times, Stylist magazine, Marie Claire and Radio 1.
A fierce advocate for women's health, Alice wants to use her eXXpedition experience to understand the impact of endocrine disruptors on our reproductive health – and leverage The Lowdown community to spread the word to others.
Whether it's sailing, surfing or scuba diving, Alice absolutely loves the ocean and can't wait to challenge herself and become better informed about the issue of plastic pollution through this experience.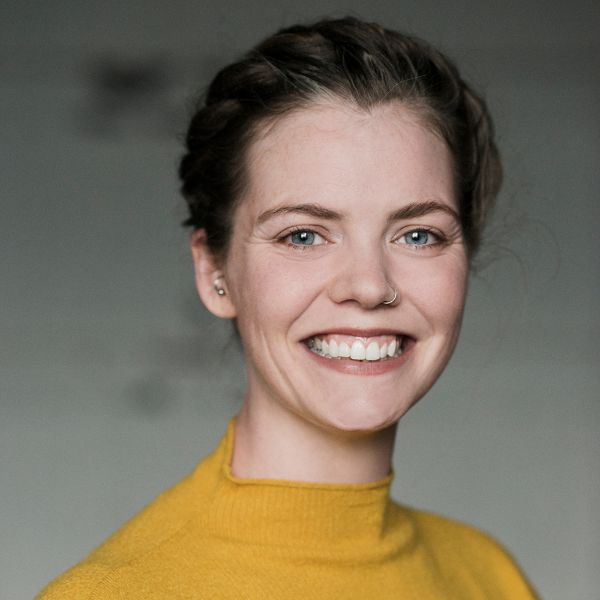 Claire McCluskey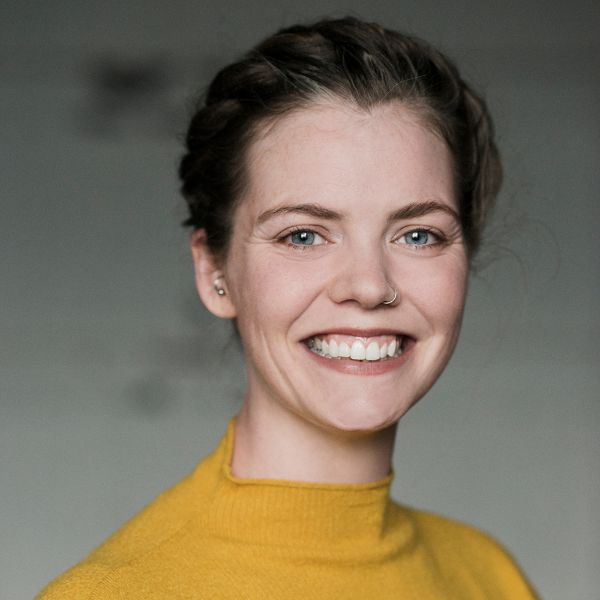 Artist
Born in midlands Ireland, Claire didn't grow up with much exposure to or experience of the sea. That all changed in 2014, when an idle pub conversation with her partner got out of hand… and they bought a boat. Two short years later she found herself immersed in a wholly new experience – as an amateur diesel mechanic in the middle of the Atlantic Ocean! The couple successfully completed a 9 month North-Atlantic circumnavigation via the Caribbean, and ever since, Claire has been hooked on the sea.
As a contemporary artist, Claire investigates the structures that connect us to the world and each other, and makes work that reflects on themes of connection and collaboration. Having directly witnessed the prevalence of plastic debris in the most offshore regions of the Atlantic, the eXXpedition Round the World mission sparked an interest to do more. This voyage will inform a new body of research in which Claire will explore the symbolic role of the Ocean in our collective cultural psyche, as a means to investigate how ocean pollution may be causing psychological as well as environmental harm.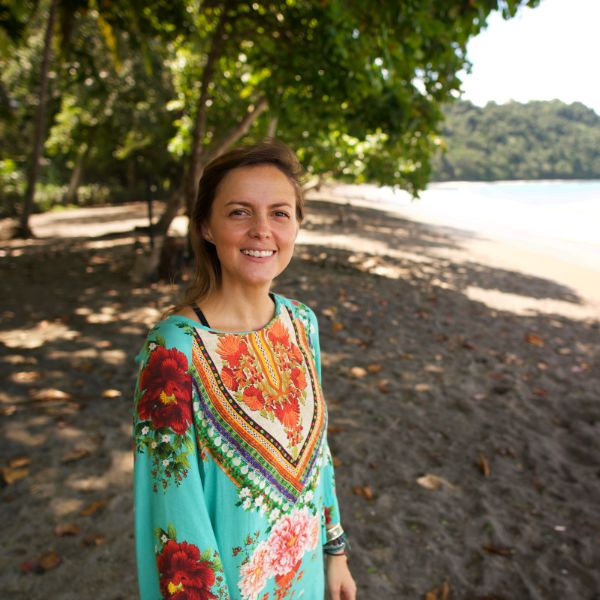 Juliana Corrales
Juliana Corrales
Costa Rica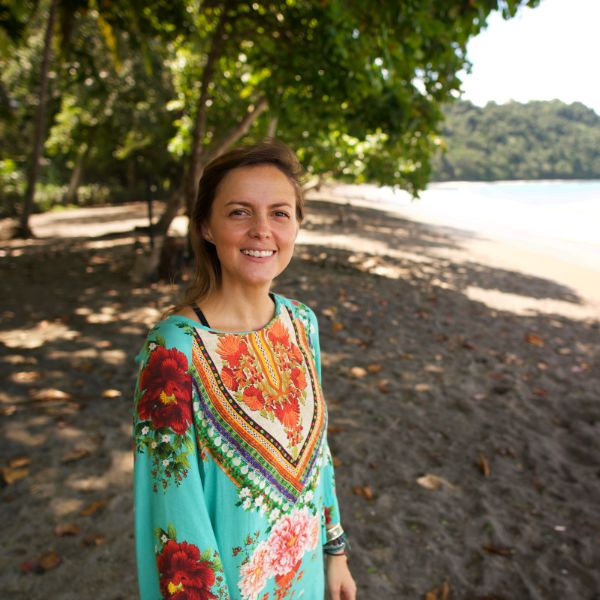 Creative Consultant - Design/Communications
Juliana is the first Costa Rican to join eXXpedition, she is a professional in the field of design and creativity, an avid diver and conservationist. She has oriented her personal and professional life to use art, design and targeted communications as tools to positively influence human behaviour for the conservation and sustainable use of our oceans.
After spending 10 years focused on graphic design and visual communications in Costa Rica, Juliana combined those skills with her passion for marine conservation by graduating with an MA in Sustainable Natural Resource Management.
She had the opportunity to develop as a creative in the world of marine conservation as part of the team of The Reef-World Foundation in the Philippines, where she worked as the Communications Manager for four years and currently as Creative Consultant. Reef-World is a UK charity that works as the international coordinator of the UN Environment's Green Fins initiative, which focuses on driving environmentally friendly scuba diving and snorkelling practices across the industry globally.
For the last four years, she's worked to develop a behavioural design approach to marine conservation, uniting creativity with conservation. As part of this work she conducted a complete brand overhaul to enhance Reef-World's and Green Fins' communications; supported training and capacity building for Green Fins in the Philippines and Palau; developed, designed and implemented all campaigns for the organization; amongst many other tasks.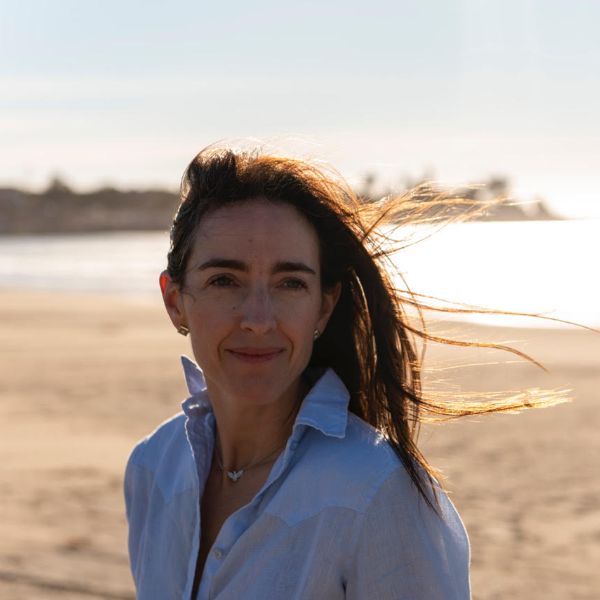 Paula Espejo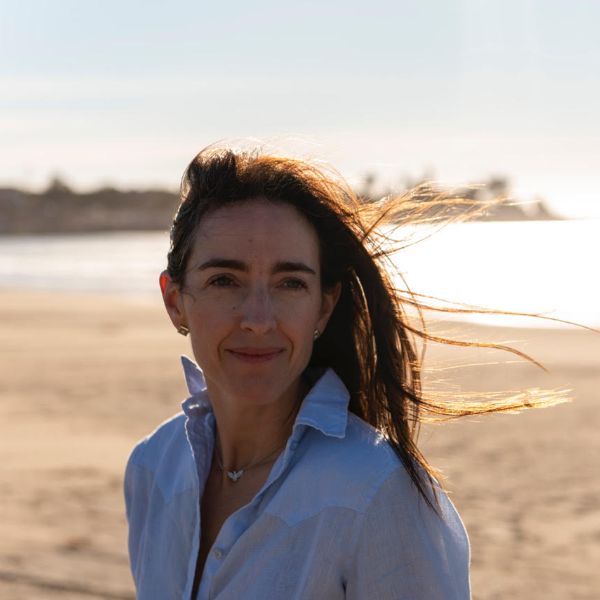 Psychologist
Paula was born in Santiago Chile and from the age 5 when she discovered a book of sea shells at her home book shelf she was extremely curious about the ocean.
The water was always a magnet for her and she was part of a synchro swimmers team, started sailing and water skiing with her friend in the lakes in the south Chile when she was a teenager and then she managed to get certified as a diver 20 years ago.
From that day on she never left the ocean and she continued exploring it through underwater photography and other diving specialties like dry suit, Nitrox, buoyancy expert until she reached her Rescue Diver certification.
When her kids were growing up she found in sailing a way to keep them connected to the place she loves and she got her license as a skipper to spend more time time close to the ocean.
She currently works as a Global Executive coach for executives for companies in several countries and in Chile helping them achieve sustainability in the workplace through enhancing peoples capabilities of performance and adaptability to change.
She is also currently training with the Chilean Navy towards obtaining enhancing her sailing skills. She enjoys everything that has to do with being in the ocean from diving and sailing to running barefoot on the beach or play with her kids and boards in the cold Pacific waves.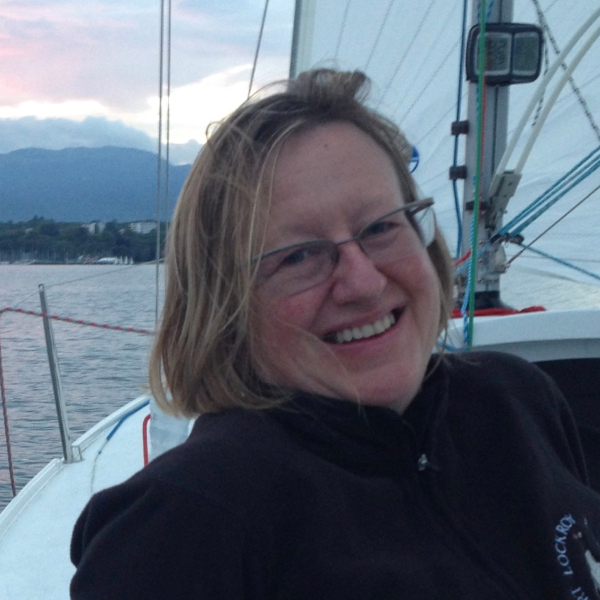 Helen Morris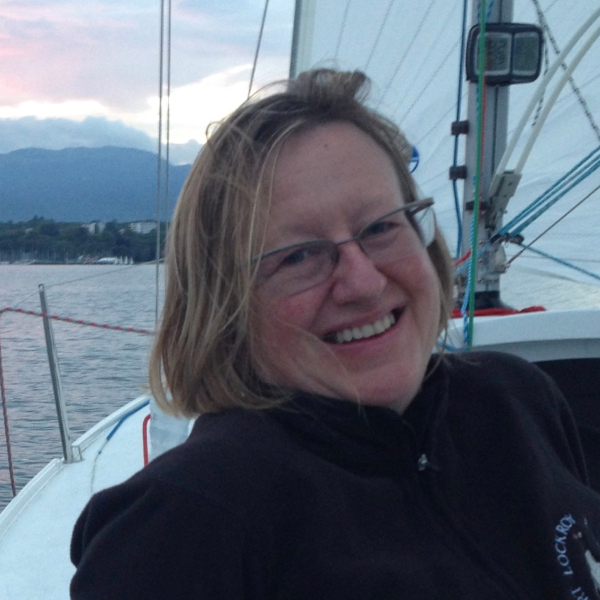 Lawyer
Helen is a an advocate for refugees and has spent her career working with and for refugees in Africa, the Middle East, Asia, Europe and the US, in remote refugee camps and in modern cities. She loves learning about the cultures and the people she is working with and has an endless curiosity about our wonderful world.
She is passionate about fighting for refugees' rights, and in her spare time loves sailing, the ocean and the power of nature. She first learned about the shocking scope of plastic in the oceans on a sailing voyage to Antarctica, and wants to use the eXXpedition experience to learn more, to contribute to science and finding solutions as well as bringing awareness.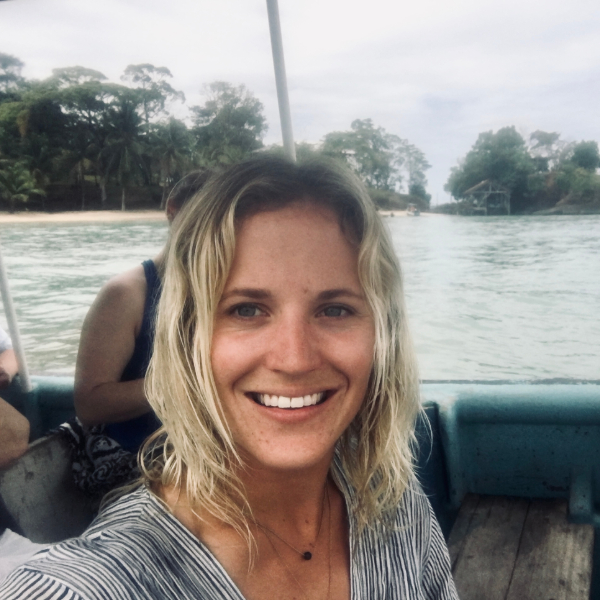 Lynsi Wavra
Lynsi Wavra
United States of America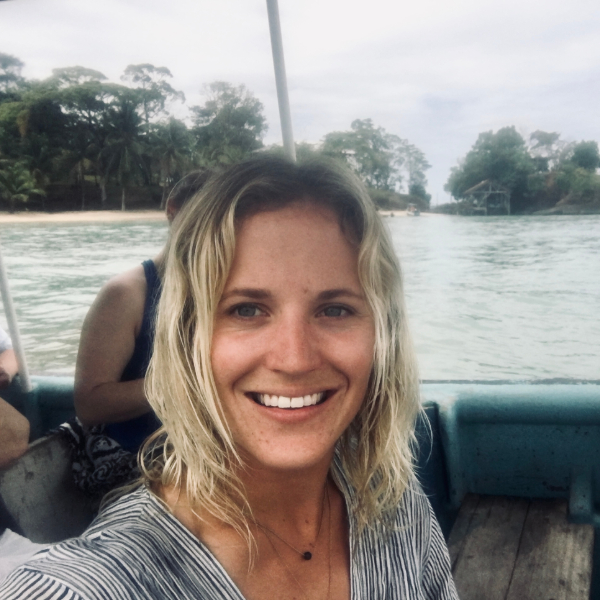 Captain, Eco Tour Guide
A houseboat dwelling captain crazy about all things salty at the end of Hwy 1 on the quirky island of Key West. When I'm not passionately persuading my peers about switching from single use plastics to reusable alternatives you will find me in the dusty boatyard trying to build a catamaran. It's entertaining to say the least!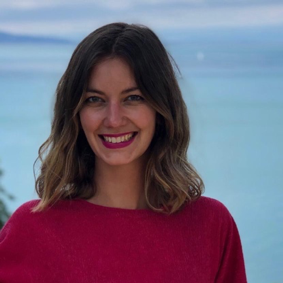 Natasha Pergl
Natasha Pergl
United Kingdom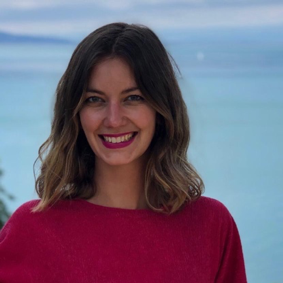 Sustainability Business Innovation Lead
Natasha is the Global Sustainability Lead for Innovation Services and Solutions at SAP, helping customers solve some of their biggest environmental, economic and societal challenges through technology and innovation. This is in support of SAP's vision to accelerate the move towards a restorative and regenerative economy, providing customers, NGOs, governments and partners with the tools, insights and solutions needed to eliminate waste, maximise resource productivity and transition to circular business models.
Natasha is co-leading SAP's ambition to create a cleaner ocean by 2030, working closely with leading NGOs and producers to better enable cross-industry collaboration and transparency across the supply chain. Born in Australia and now based in London, this will be Natasha's maiden voyage across the seas. Natasha wants to use the experience of being immersed in the plastics problem first hand to collect knowledge and insights on the accumulation of microplastics in the South Pacific Gyre. She will share this research with business as input into their efforts to tackle plastic pollution at source.
Natasha is also responsible for the execution of SAP's sustainability strategy in their global innovation services team.
With over 12 years experience in technology, innovation and consulting for some of the world's biggest brands, Natasha is a BA Philosophy graduate from University of Nottingham and a 2019 WACL Future Leader and alumni for the Marketing Academy.
Easter Island to Tahiti
Leg 8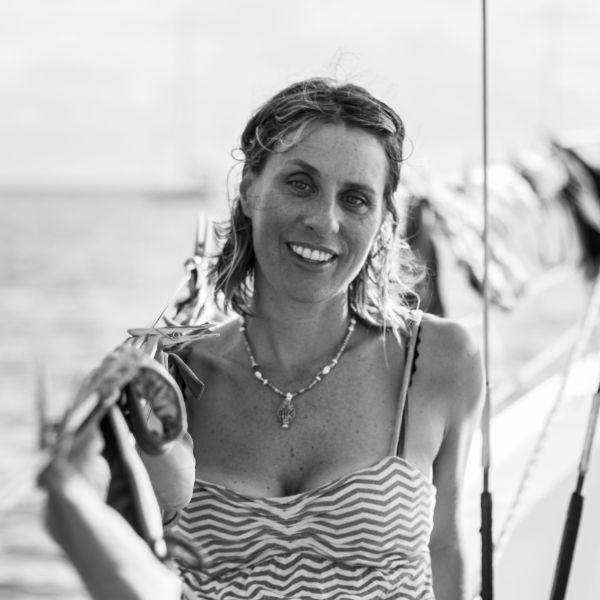 Ky Delaney
Ky Delaney
United States of America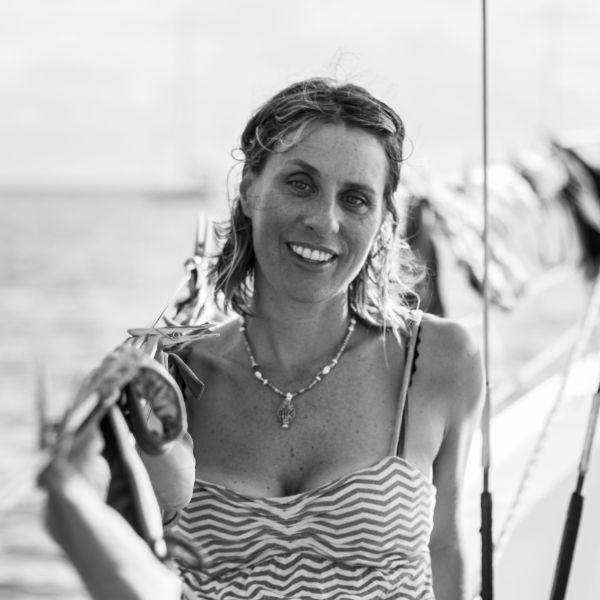 Writer
Ky Delaney is a writer, lawyer, mother, adventurer, and environmentalist. She's currently writing her first book, AFLOAT, about becoming a skipper to take her four-year-old son sailing in the Caribbean, and collecting water samples for a microplastics study along the way.
She lives in the mountains of North Carolina where she explores whitewater rivers with her son.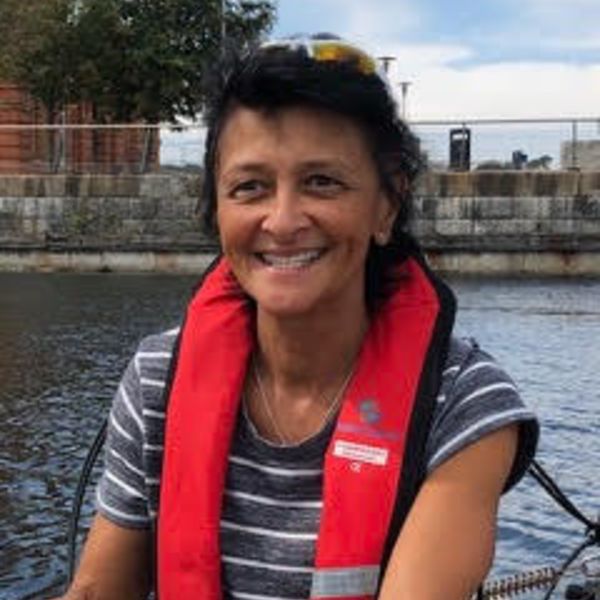 Bonita Baker-Robins
Bonita Baker-Robins
United Kingdom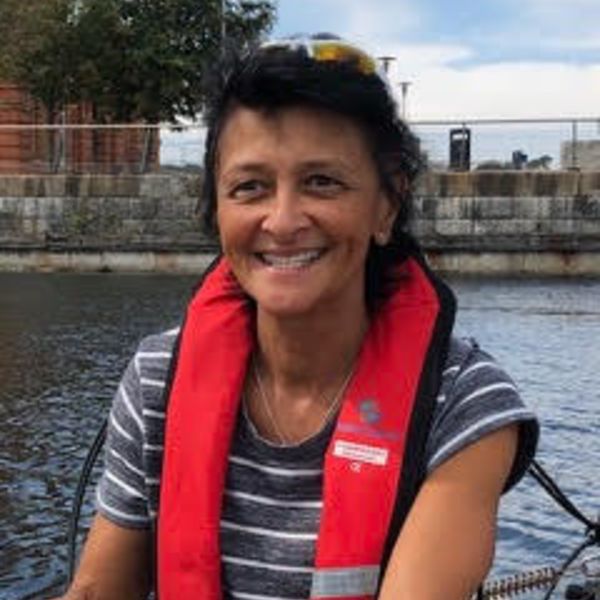 Paramedic Practitioner
Bonita was born and raised in London and worked in finance. She learnt to scuba dive and for many years dived in the English Channel and abroad, and because of her fascination with the underwater world, became a dive instructor so that she could share her passion and make people aware of the delicate ecosystem. Due to her love of the water she also learnt to sail.
As a Paramedic she has a focussed awareness of our health issues and through documentaries has become very aware how plastic pollution is affecting an environment she loves.
Bonita now wants to raise awareness and inspire future generations to protect our planet.
Bonita is elated to be part of a team of passionate women who want to make a difference through research and collaboration on the detrimental effects that plastic is having on our oceans, wildlife and our health.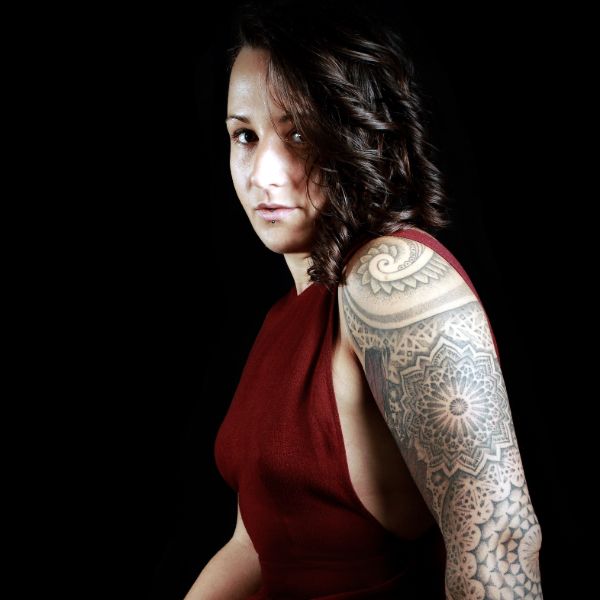 Fade Manning
Fade Manning
United Kingdom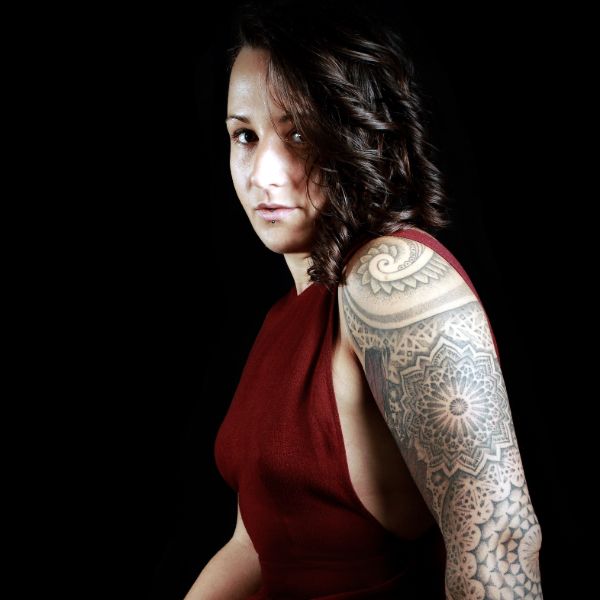 Artist
Fade is an internationally renowned tattoo artist who has tattooed worldwide and runs her own tattoo studio in Brighton, England. She's the only European tattoo artist trained in the ancient art of hand tap tattooing which she learnt whilst living with tribes in the jungles of Borneo and West Sumatra.
Her career has been the focus of multiple articles and features in the tattoo press including the magazines; Skin Deep, Tattoo Master, Total Tattoo and Skin Shots. She has experience in television and radio interviews and documenting tattooing. She's been the subject of a short film by Emmy award winners Ember films as well as self directing and producing a book and documentary on tattoo anthropology in tribal cultures.
She is a passionate tattoo anthropologist and a freelance writer for the UK's best selling tattoo magazines, SkinDeep and Total Tattoo. Her ambition now is to focus on directing a feature-length documentary about tattoo anthropology, tattooing and preservation of indigenous cultures, the rainforest and tattoo heritage in the Mentawai islands and the Pacific ocean crossing between Easter Island and Tahiti combating plastic pollution with eXXpedition.
She spends time every year working with the charity, Sea Shepherd fund raising for their direct action on ocean conservation and she volunteers with 'Assisting Your Life to Achieve' in Australia, fundraising and covering scars for their mental health projects.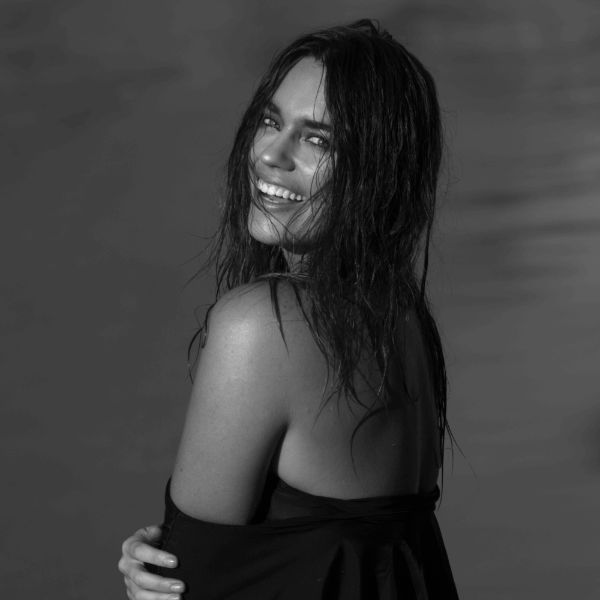 Laura Wells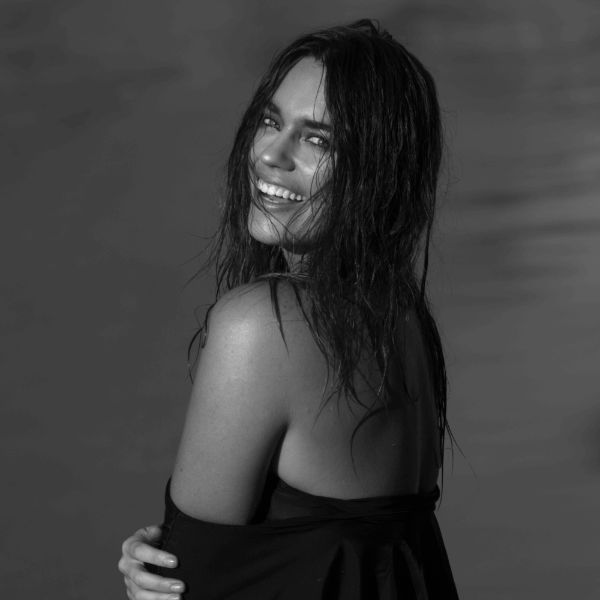 Science Communicator and Model
Laura Wells is an Environmentalist, presenter and one of Australia's top curvy models. Holding degrees in both Biology and Law, qualifications in Environmental management systems and currently studying a Diploma of Paramedical Science; Laura's passion for the environment, love for the ocean and interest in facilitating climate change action has led her to become a positive role model, advocate and ambassador for change.
Laura is currently presenting shows for National Geographic and working with environmental organisations and corporations to promote sustainable and ethical choices.
Laura believes in the importance of educating people not only on the issues, but focusing on solutions, to empower individuals to create change. Whether this be in their personal sphere around the relationship with their body and who they are, or the impact their actions have on the environment; fostering behavioural change can facilitate improvements in environmental and human health simultaneously.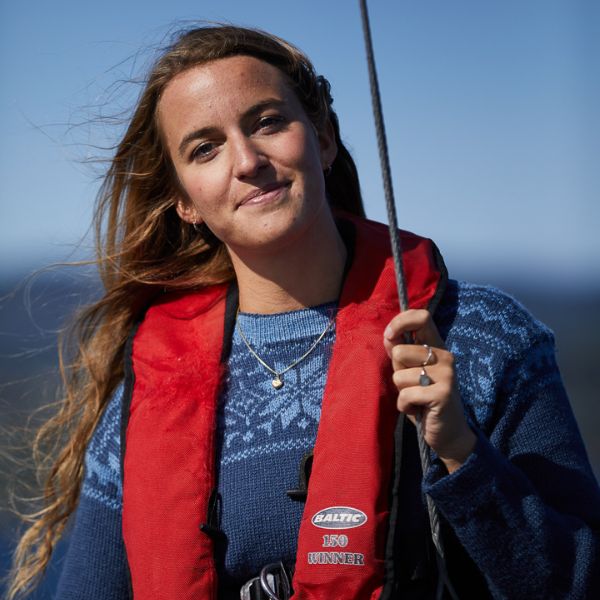 Kristine Marie Berg
Kristine Marie Berg
Norway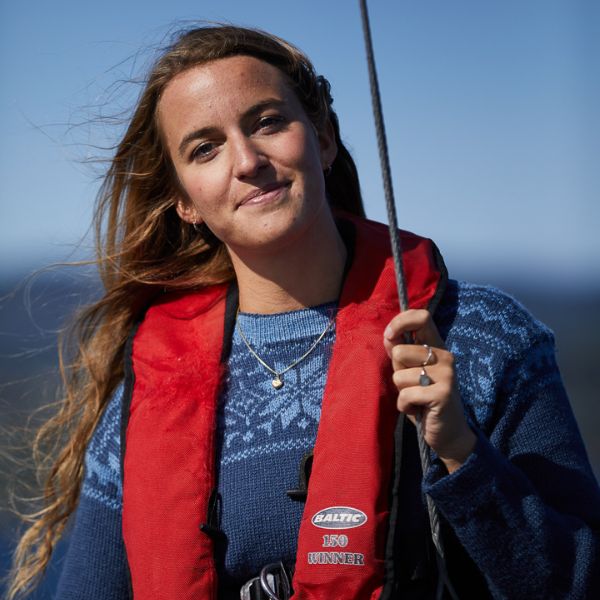 Circular Economy Advisor
Kristine [M. Berg] works with upstream solutions to the issues of litter and ocean plastic. She is a Circular Economy Advisor at TOMRA, which is the leading provider of technology-led solutions that optimize resource recovery in the food, recycling and mining industries.
Kristine grew up by and out on the deep Norwegian fjords, but she has also lived on the tropical islands of Hawaii and Bali where she experienced first-hand the devastating impact of plastic pollution. Following her degree in Industrial Ecology, and having studied particularly human impacts on the environment, her passion for the ocean turned into a passion for sustainable infrastructure on land to make sure plastic does not end up in the ocean in the first place. Working in the recycling industry, Kristine shares her experience from eXXpedition North Pacific 2018 to inspire active change within and beyond the industry – advocating for upstream solutions, circular economy and change of mindset to tackle plastic pollution.
Emma Rendle
Emma Rendle
United Kingdom
Independent Consultant - Marine, Coasts and Climate Change.
Emma has lived and worked around the marine environment all her life, as a scientist, coastal adaptation and resilience she brings expertise in oceanography and conducting engagement with policy makers internationally.
As a keen surfer and diver, Emma sees the damage on a daily basis. She hopes her volunteered time to collect samples and data desperately needed to support that change, reversing the dumpsite approach to waste management that curses our global oceans.
She runs her own business from Plymouth, Devon. Resilient Coasts provides technical expertise in coastal defence through adaptation and resilience approaches under climatic change, typically in the most vulnerable of the world's communities. Emma hopes to network with the carefully selected team to enable change through innovation and technology.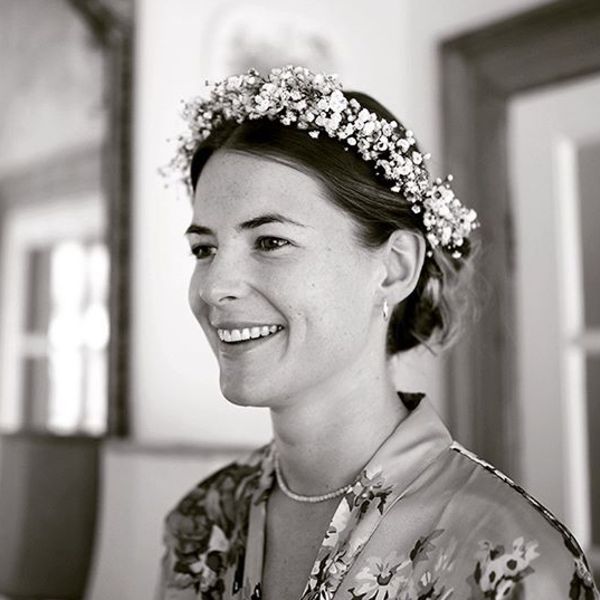 Imogen Campbell-Gray
Imogen Campbell-Gray
France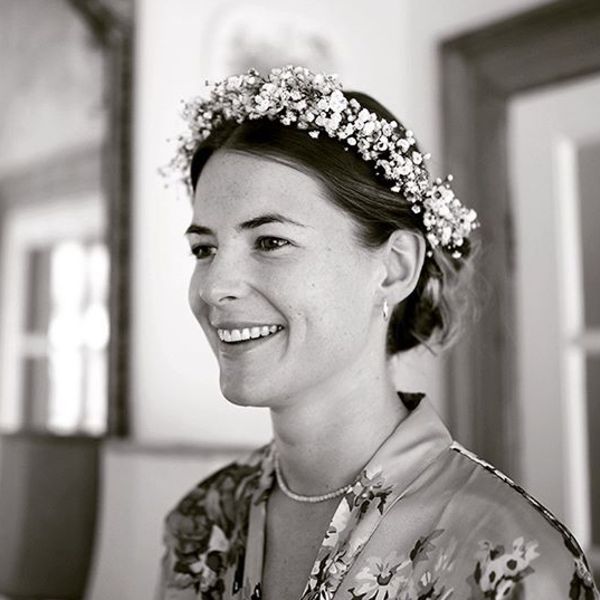 Hazardous Waste Management
Raised on the shores of the Mediterrannean and sailing every summer IMOGEN has a wealth of experience in the environmental industry that extends to many worldwide locations. She has relentlessly pursued a career related to waste minimisation and site remediation of hazardous chemicals and other pollutants mainly in Africa and the Middle East. She has a keen interest and involvement in protecting and improving the environment as well as enforcing security for the people that live in proximity to contaminated or high-risk sites.
She is an MSc student in environmental toxicology and pollution control focusing on the behaviour of contaminants in water, air and soil and the evolving legislative controls on environmental contaminants.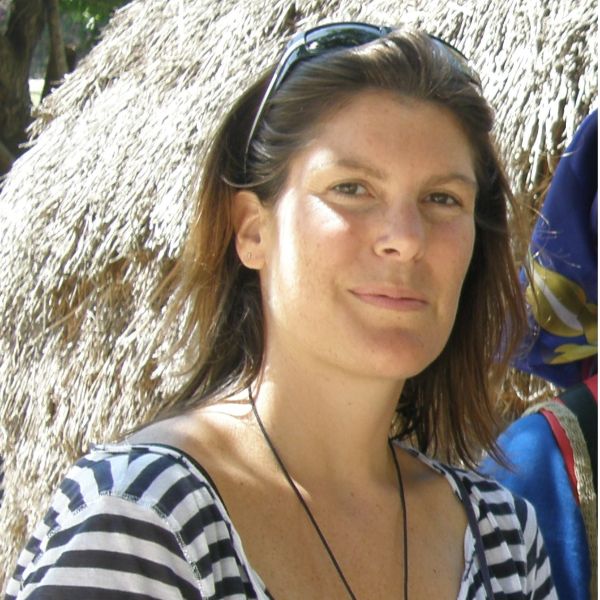 Geraldine Le Roux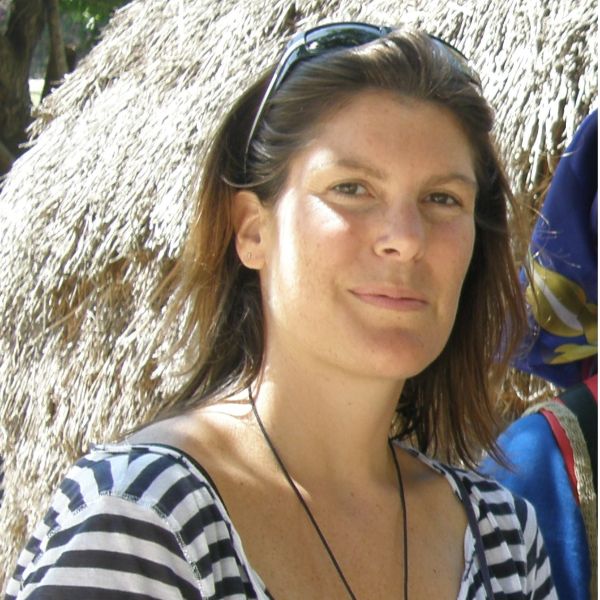 Anthropologist
Senior Lecturer at University of Western Brittany (France) and Adjunct Researcher at James Cook University (Australia), Géraldine Le Roux teaches anthropology and art history to students from the age of 17 to 71. As an anthropologist, she is specialised on art, marine pollution and indigenous sovereignty. She has conducted many fieldwork in Australia and in the Pacific since 2005. Passionnated, she also works as a freelance curator, showcasing in France and Europe emerging artists from Pacific countries. She is currently editing a book on the artistic and semi-industrial recycling process of ghost nets.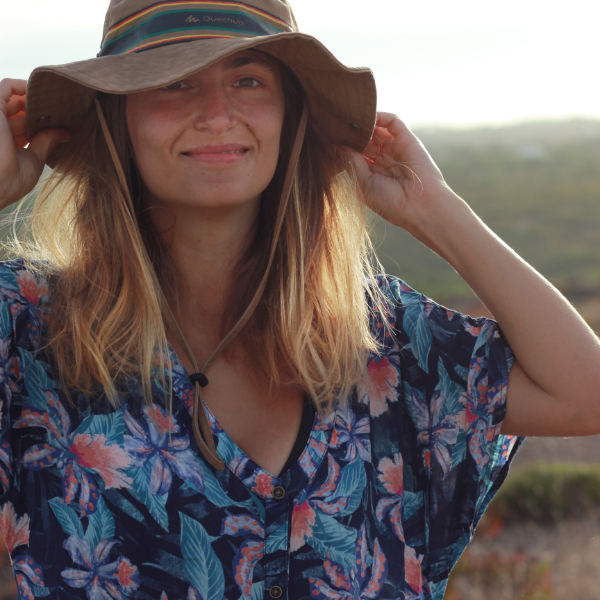 Rachel Lucas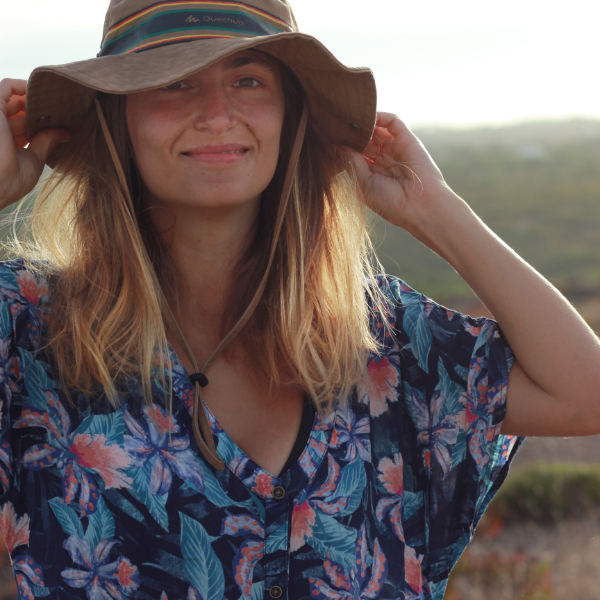 Filmmaker
Rachel is the filmmaker, who is based in Paris. She produces content like short documentaries, video clip or wedding films.She is a part of Belles Choses association, who promotes young artists.
She always have been drowned in the ocean and could watch it for hours. She became more and more aware of the plastic issues from several documentaries and readings.
Outside of work, she enjoys horse riding, climbing and wakeboard. She is really excited to be part of the gigantic adventure!
Tavake Pacomio
Kinesiologyst
I was born and raised in the remote island of Rapa Nui, my dad was a native men and he rise me by the Polynesian values of collaboration, empathy and protect, for the future generation, our natural en cultural heritage.
I love surfing and being in the nature, as an islander the ocean is part of my every single day and I can realise how is being destroyed and is something that I just can't watch with crossing arms. I quit my job (as a Kinesiologist 4 years ago in the local Hospital) and started working full time for the ocean in marine conservation in a local community NGO Te Mau O Te Vaikava O Rapa Nui (the richness of the ocean of Rapa Nui) where I had the chance to learn more about the fragile of the Ocean, participate in national an international congresses, workshops, and programs.
Now, I'm the vice-president of Te Mau and work on a marine debris interception program in partnership with Parley and their network of collaborators.
Tahiti to Cook Islands
Leg 9
Maureen Walschot
PhD Researcher
Maureen is a PhD researcher at the Center for International Crisis and Conflict Studies (CECRI) and a teaching assistant in International Relations at the catholic University of Louvain (UCL) in Belgium. Her PhD thesis is focusing on transboundary hydro-politics, water security and cooperation. Lately, she has been working more specifically on environmental security and gender. She is also a member of Louvain4Water, a multidisciplinary research platform for developing fundamental and applied research activities, advanced training programs and services related to water. Through the eXXpedition project, she intends to bring the issue of ocean plastic pollution on the agenda of the platform. Moreover, Maureen is the co-founder of the non-profit association Les Sous-Entendues, which aims at promoting feminine visibility in the European Union. She hopes to spread the message and the work of the eXXpedition team to women and girls all to inspire them to address ocean plastic pollution.
Having lived along coastlines in several countries such as Australia, Mexico, Ecuador, or the U.S., Maureen has developed a strong love for the ocean and its marine life. Roaming around the globe, she has surfed some of its waves and has a PADI rescue diver certification.
Nicole Thomas
Nicole Thomas
United States of America
Animal Care Expert
Nicole is an environmentalist at heart. Her passion for conservation efforts around the world is what drives her to act in raising awareness and to create global change. A love for the ocean at an early age brought her to San Diego working with marine mammals in a free release setting. Her most cherished experienced was in San Felipe, Mexico assisting with the efforts to save the critically endangered Vaquita Porpoise. It was with this experience that she grew a desire to dive deeper into conservation efforts and human-environment interactions.
As a volunteer for Global Conservation Force she coordinates environment and ecology projects that will bring awareness to the effects that plastics have on marine life. Her love for travel has helped her see firsthand the effects for pollution around the world and reinforces the need for global change. With a degree in Sustainability and Organizational Leadership Nicole is thrilled to share her knowledge and ideas with the world and to create a positive change.
Margo Hughes
Associate Scientist
On the job, Margo is a highly motivated Associate Scientist with extensive quality and analytical experience in food, flavour and fragrance manufacturing, consultancy and environmental sectors. She has proven skills in managing teams, organising work flow and analytical testing with a record of achievement in implementation of strategic continuous improvement projects and delivery of outstanding cost and time savings. A dependable, hardworking, flexible team player.
She is looking forward to being a more informed ambassador with regard to marine pollution and is motivated to raise awareness and participate in seeking solutions. Her motivation stems from a lifetime love affair with the sea, boats and all things nautical. She recently completed her Coastal Navigation course and received her Day Skipper certificate in sailing. Margo is eagerly looking forward to sailing with the eXXpedition crew on Leg 9.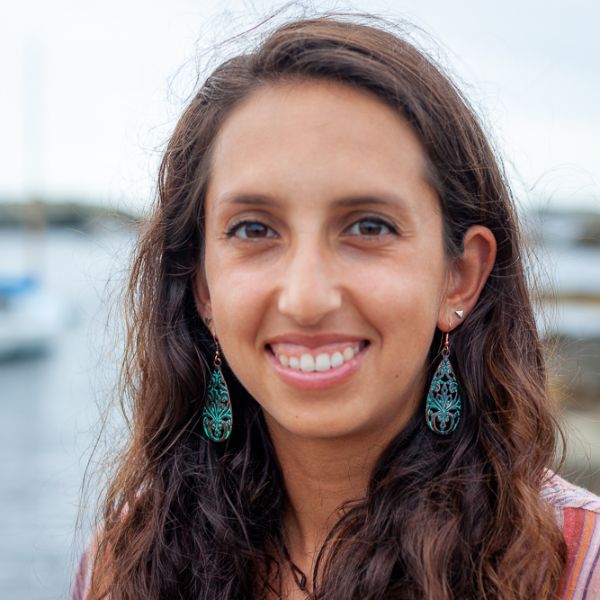 Paige Myatt
Paige Myatt
United States of America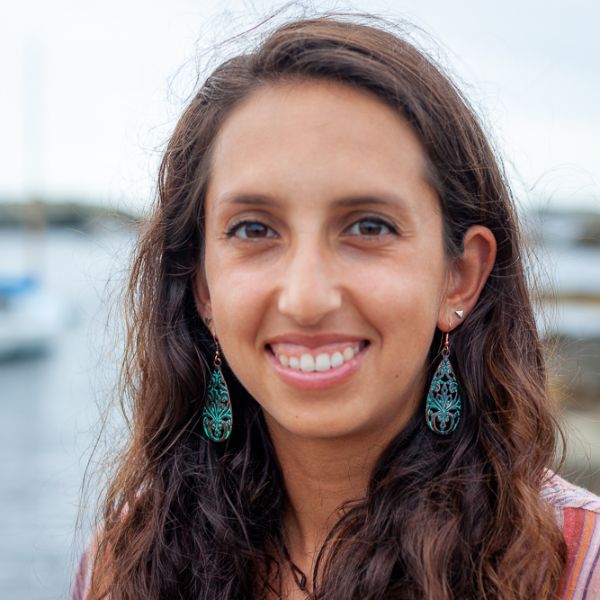 Environmental Steward
Paige is currently the Program Manager for Sailors for the Sea Powered by Oceana, an ocean conservation organization that engages, educates and activates the sailing and boating community to restore ocean health. True to her title of "Jill of all Trades", she holds a Bachelor of Science degree in Mechanical Engineering and a Master of Arts degree in International Development & Social Change, with a concentration in Climate Change Impacts and Adaptation.
While in undergrad, she completed a project with a Maori community in New Zealand, where she grew to embody the ethos that humans are the protectors and guardians of the natural environment. Acutely aware of the impacts that climate change and plastic pollution are having on coastal communities, both in her hometown and around the world, Paige approaches these challenges with an optimistic embrace, leveraging youth voices to drive change.
Susie Crick
Chair Surfrider Foundation Australia (Voluntary); International Flight Attendant / Qantas Airways (Part Time); Director of Planet Childcare
"I believe that we all live downstream and whatever actions we take now to protect our oceans, will benefit future generations. We are all one ocean and every positive action that we do will ripple out in a positive way".
Susie is an environmentalist, mother and the first female Chair of the Surfrider Foundation Australia. Her role at Surfrider is in a voluntary capacity as she has a strong passion for protecting and conserving Australia's oceans, waves and beaches. Her day jobs include being an international Flight Attendant and also a Director of a Preschool that she built for her children 22 years ago. Susie sits on three 'not for profit' environmental boards and spends her spare time organising beach cleans, campaigning for the ocean, and organising events that involve educating the community about keeping our oceans clean and preserving marine ecosystems. Susie enjoys connecting with like minded people and presenting at conferences.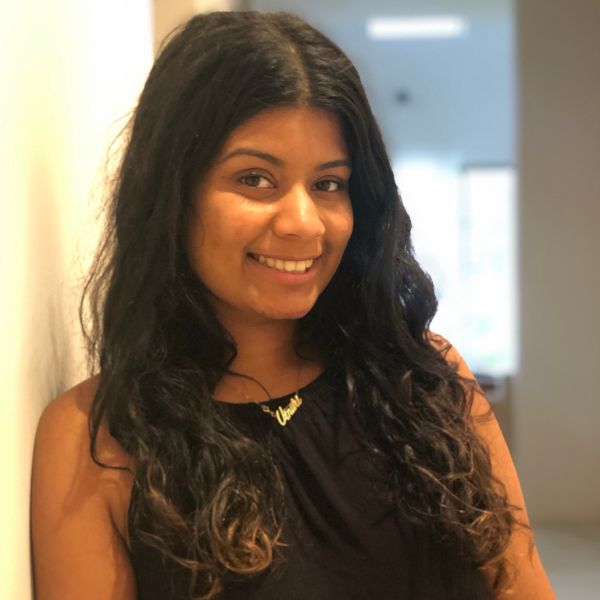 Lokugan Hewage Vinuri Yasara Silva
Lokugan Hewage Vinuri Yasara Silva
Australia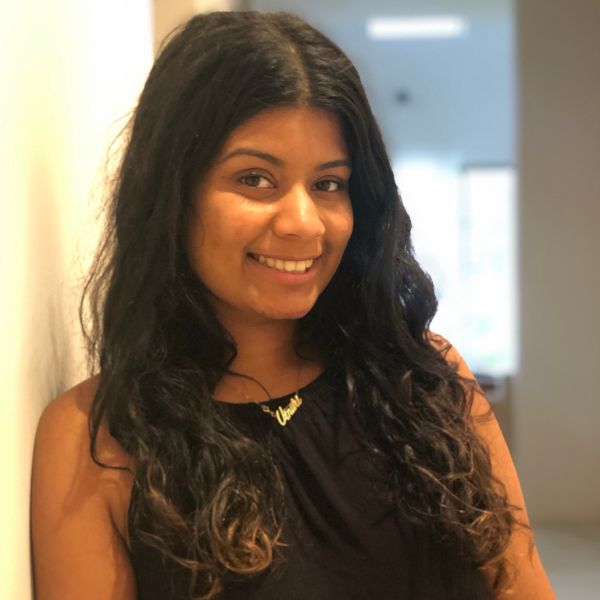 Student
Vinuri has always been drawn to the ocean and water since she was young. She has engaged in all water sports in school which includes swimming, rowing and water polo. Now, she is a 4th year Uni student studying her honours degree in Bachelor of Science- Marine Biology at the University of Adelaide, Australia. She was born and raised in Sri Lanka and moved to Australia for her studies. As a dual citizen of both countries she wanted to tackle the oceanic plastic issue in both her countries to her best ability. Therefore she decided to investigate microplastics in small filter feeding fish in Sri Lanka and Australia for her honours year research project. Through the dramatic and scary results she has been finding, she wants to raise awareness and try and reduce the oceanic plastic problem in both her countries.
She decided to be apart of the eXXpedition crew to help solve the global oceanic plastic issue and contribute to this vital journey.
Philippa Grundy
Philippa Grundy
United Kingdom
Sailor
Philippa Grundy is 23 years old. Since graduating from Edinburgh University in May of 2018 with a degree in Social Anthropology and Social Policy, she has been working out in the Mediterranean as a flotilla skipper.
She has a passion for all things to do with the seas and sailing and therefore is incredibly invested in trying to tackle the ocean plastics crisis. Wanting to continue to work in the Maritime field she has an interest in making it as eco-friendly and plastic-free as possible.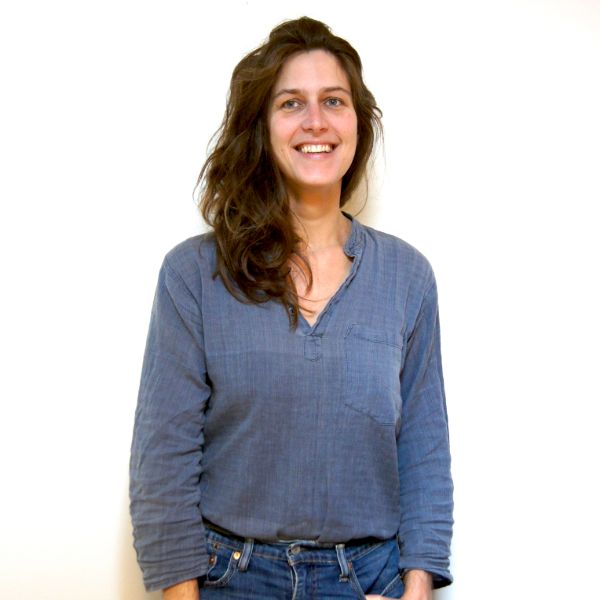 Claire Marsauche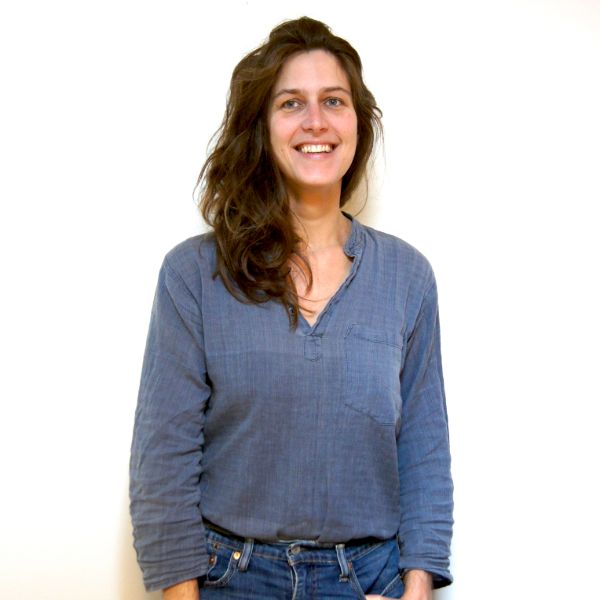 Illustrator
Grown in the french countryside, raised by an organic winemaker and single mom, Claire is both passionate about environmental issues and women empowerment.

Illustrator, graphic designer, traveller, and master of sociology, she first heard of the Great Pacific Garbage Patch during her master degree of environmental sociology in Lisbon. As an artist, she is fascinated by the variety and the beauty of marine creatures, from the tiny plankton to the majestic whale.
She hopes to raise awareness about plastic pollution and why oceans are so important for our survival as a species through her art.
Derya Guerer
Earth Scientist
A scientist, outdoor enthusiast, adventurer, Derya (meaning 'sea' or 'ocean') has worked as a geologist in remote and rugged conditions all over the world. Her research evolves around the reconstruction of Earth's ancient oceanic lithosphere from the sparse geologic record preserved in mountain ranges. Derya's biography is intimately linked to the sea.
She studied marine science and ultimately Earth Sciences. Driven by curiosity in the world that surrounds us and her personal motivation, Derya wants to use her expertise as Earth Scientist and educator to contribute to a cause that affects us all.
Olivia Clarke
Olivia Clarke
United Kingdom
Business Analyst
Olivia is a sustainable living advocate working in the often less sustainable corporate world. While studying business at university, she gained a greater understanding about how the for-profit world can both shape and protect the natural world as well as be its biggest threat. She felt compelled to work towards spreading the environmental message from within big companies, to raise awareness and change perceptions.
Olivia has always felt most at home when near the sea and has sailed in Australia.
Olivia is very excited to be taking part in eXXpedition Leg 9, collaborating with other inspirational (and incredibly knowledgable) women to raise awareness of how how visible and invisible plastic pollution is impacting upon the health of our oceans and ourselves. Equally Olivia is keen to increase her own technical knowledge of plastic pollution to practicially inform decision making on how to make it stop.
Cook Islands to Tonga
Leg 10
Martina Stiasny
Marine Scientist
Martina is a marine scientist working on climate change impacts on fish (larval) ecology and commercial fisheries. Currently she is a postdoctoral researcher at the Institute of Marine Research in Bergen, Norway. Previously she has worked at the European Commission in Brussels and graduated with a doctoral degree from Kiel University and the GEOMAR in Kiel, Germany. 
She is very interested in how the ocean can sustainably help to feed the ever-growing human population while keeping its resilience to global change.
Meegan Stephens
Meegan Stephens
Australia
Mumma, Naturopath and Marine Science Student
Meegan is a passionate mother, environmental activist, health practitioner and marine science student. Meegan was taught at a very young age to love and respect our oceans and has always had a strong connection to the ocean growing up in nature, surfing and camping at the beach while living holistically- in harmony with our body and our environment.
She is passionate about ocean conservation and regeneration. Meegan spends most of her time engaging and educating her community about marine debris, the harms of plastic pollution and ocean conservation through Coastal Warriors Mid North Coast.
Meegan is ever the optimist and feels inspired to be the change the world needs and to teach her children, and other youth that together we have the power to make change for Mother Earth.
Meegan is thrilled to become apart of the solution based team that eXXpediton has created and can't wait to share her experience with the world.
Briahna Wenke
Briahna Wenke
United States of America
Artist, Painter, Educator
Bri is a full time painter, and an educator who works to connect people with their own creative potential.

A Degree in History and Anthropology from the University of Connecticut, and extensive travel throughout Europe, SE Asia, Central America, and Australia has provoked an intense fascination with both the human narrative and the natural world, fueling her creative process and subject matter in the studio.

An outdoor enthusiast living in coastal South Carolina, Bri enjoys ultrarunning, camping, and surfing. She is beyond thrilled to contribute her passions, experiences, and creative approach to the team at eXXpedition.
Caitlin Brisson
Caitlin Brisson
United States of America
Product Designer
Caitlin is a visual scientist with a lifelong love of learning, people, and the environment. She's passionate about solving problems that improve lives. She lives in San Francisco, where you can find her teaching scuba diving, finding joy through laughter, and gushing about how neat nature is.
Before digital products, she designed experimental research and educational curricula. The time she spent covered in mud as a marine ecologist and instilling a love of failure in her students as a STEM educator helped her become an analytical and empathetic designer who loves problem-solving on the go.
At the end of the day, she lives to create, whether it's a digital product, predator exclusion cage, or classroom weather vane.
Caitlin is beyond excited to merge her worlds of education, design, and the environment to do something truly special and life-changing with eXXpedition.
Katherine Ross
Environmental Scientist
Katherine is an ocean paddler, swimmer, scuba diver and marine scientist who has been passionate about marine conservation from an early age. Traveling is her other great love, and she has been exposed to many fragile and remote marine environments over the years but has never seen one untouched by the impacts of ocean plastics and waste.
Her career in environmental risk management and her water-based hobbies, together with a love of writing and public speaking, are what is driving her to participate in eXXpedition. She hopes to use her passion and skills to further explore the extent and impact of ocean plastics, and to communicate and educate others through her work and recreation to help everyone to reduce their footprints.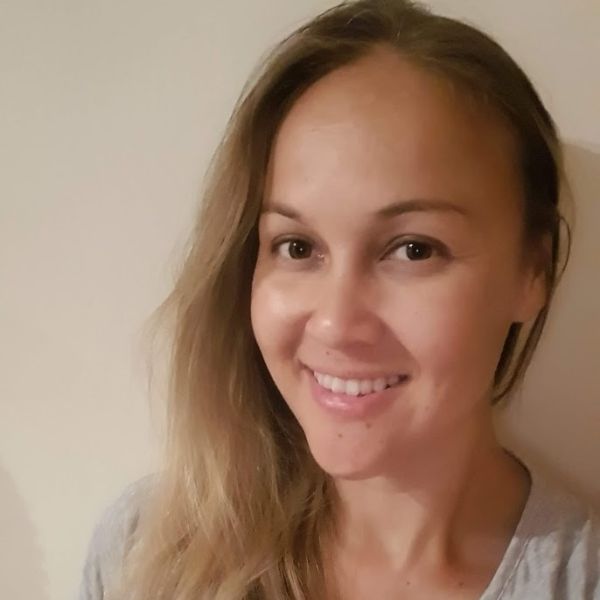 Nancy Wendel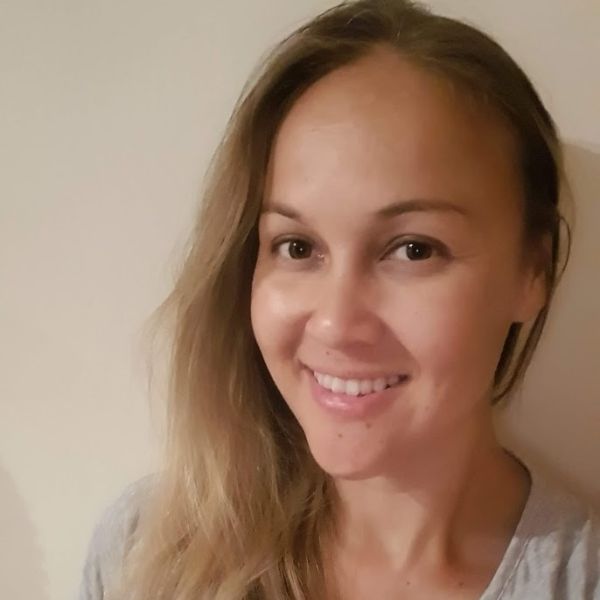 Pilot
Nancy developed a love for nature at a young age sparked by family trips to the coast and into the Australian wilderness. This led to a passion for scuba diving, sailing, and hiking. She holds a PADI Advanced Open Water certification and RYA Day Skippers qualification. She also developed a fascination in flight early on and so began a career as a pilot. During this career she has been involved in safety management and completed a Masters in Science and Technology. After a few years working and studying in a male-dominated industry she was inspired to help other women break down barriers. She became involved with a mentor and sponsorship program to help educate rural girls in Uganda. Through her visits to Uganda, she learned that education was the key to promote lasting change to an entire community and not just for the individual.
While she loves being outdoors immersed in nature, she became increasingly concerned about how much waste littered the earth and was devastated by its effect on wildlife. In a bid to reduce her environmental footprint, she made changes to her daily habits and, as her work involves traveling, she began studying Ecotourism. Still wanting to do more but unsure how she stumbled across an article about eXXpedition. She then obsessively read all she could find out about it. A vital cause championed by women with a fact-finding, solution-driven and educational based approach with sailing thrown in the mix. She just had to apply and is so excited to be on board. Nancy is hoping she can contribute to the research, find solutions and bring that knowledge back to her community to help make the "unseen seen".
Phoebe Smith
Phoebe Smith
United Kingdom
Student
Phoebe Smith is 18 years old and has just completed schooling with her Advanced Levels in Art, Biology and Geography. She has also completed an Extended Project Qualification in which she explored the issue of marine plastic pollution in the Bristol Channel, where she lives and sees pollution regularly.
At school she was the Environmental Officer and, along with 3 others, they started the Environmental Committee, which made a point of raising awareness within school of issues such as plastic pollution, getting people to consider the effects of their actions. This committee has grown in size and is now in its second year with a group of strong leaders.
Kathy Yeo
Holistic Practitioner
Kathy (Kat) is a holistic practitioner who specialises in detoxification. While she was helping many people, she realised most of chronic autoimmune diseases result from environmental toxic overload. While each individual's genetic make up may respond differently, women are at greater risk, due to endocrine disruptor (xenoestrogen) found in various environmental toxins, one of them being plastics (bisphenol A). The question arose, "How are we to be truly healthy when our fundamental resources such as air, water, and soil are polluted?"
In June 2018, Kat sold her clinic to pursue her larger dream to bring this awareness of environmental toxins and its relationship to our health. She now works remotely via her online clinic and is involved in various conservation and environment projects.
Paola Dyboski-Bryant
Paola Dyboski-Bryant
United Kingdom
Manufacturer and Bubbler in Chief at Dr Zigs
Day to day, Paola runs Dr Zigs Extraordinary Bubbles. She is a toy manufacturer making the most eco and ethical bubble toys in the world. Her background has been both varied and eclectic – and all of it has helped her become the person she is today.

Born in Italy, she left home at 17. She worked as an interpreter, a market-researcher, a theatre technician in the most famous theatres in London, a professional sailor, a marine biologist, an artist, a boat builder, an ethnographer. She is dyslexic and this led to her only finding the confidence to go to University after her first two children were born, and undertook her degree in Sustainable Tourism, and her Masters in Marine Conservation whilst a single parent.
Her life has been dedicated to activism, adventure with a passion for the environment and human rights. She has sailed across the Atlantic, she worked with an indigenous tribe in the rainforests of Central America – with her children in tow.
For the past 8 years she has run Dr Zigs, from a kitchen table start up – all thanks to her youngest son Ziggy who used to get crazy giggling fits when he saw bubbles – to where it is today, an award winning company recognised for its sustainable approach to business and as manufactures producing some of the highest quality and most eco-friendly, low plastic, palm-oil free, bubbles in the whole world.

As part of Dr Zigs she runs Bubbles Not Bombs – through this she works with refugees, collects and ships aid, and campaigns against the arms trade and for climate justice.

Rachel Varnam
Rachel Varnam
United Kingdom
Doctor
Rachel is an emergency doctor living in Devon. When not at work Rachel lives for being by, in or on the sea.
Born and raised near London, Rachel was brought up with a thirst for adventure and the outdoors, and has gone on to become a hiking, camping, sailing doctor living by the beach. She sees firsthand the impact of plastic in our oceans washing up on the beaches every day when out wild swimming or sailing and aims to raise awareness and contribute to researching the scale of the problem.
Shannon Hibberd
Shannon Hibberd
United States of America
Senior Photo Editor
Shannon is a photo editor at National Geographic, an avid sailor and passionate lover of nature. Growing up on a farm, Shannon knew nothing of sailing but loved the outdoors and being with animals. She discovered her love of the ocean as a child during her annual family trips to the seashore.
After studying photography in college, Shannon lived aboard a houseboat on the Chesapeake Bay and became smitten with sailing. This new obsession brought travel opportunities, new adventures and friendships that completely changed her life. Spending so much time on the water also opened her eyes to the issues of water pollution. Shannon hopes to educate kids through the National Geographic's "Kids vs Plastic" initiative, while also inspiring her local community to keep plastics out of the Chesapeake Bay.
Rachel Wheeldin
Rachel Wheeldin
United Kingdom
Banker
Rachel, 25, is currently living and working in Leeds, UK, in the Banking industry. However her family & friends know her best for being an outdoor and adventure enthusiast! In her spare time, you'll find her exploring the Yorkshire Dales, or planning her next travel adventure! She has solo travelled several times, and hiked through beautiful regions of our planet, including South America, New Zealand, Yellowstone, Mont Blanc and the Canadian Rockies (to name a few!).
From a very early age, she has been enthusiastic about wildlife, but in particular environment conservation and sustainable living. Then in 2018, she visited the Galapagos Islands, where she volunteered on conservation projects with giant tortoises and single use plastic research projects. This experience only heightened her interest in understanding the plastic problem further. She's both excited and nervous to see first hand, how bad the plastic pollution has become in the Pacific.
Jennifer Lynch
Jennifer Lynch
United States of America
Scientist
A scientist, mother, diver, and ocean lover, Jennifer has dedicated her career to studying pollution in the ocean. She is a U.S. federal scientist and the co-Director of the Center for Marine Debris Research at Hawaii Pacific University with a Ph.D. from Duke University in Marine Environmental Toxicology.
She has published over 50 scientific manuscripts and three book chapters and mentored more than 75 undergraduate and graduate students through marine environmental research projects, focused mostly on measuring pollutants in marine organisms, especially sea turtles. Jenn's mission has been to discover the truth about pollution exposure and effects in the ocean and educate others to perform excellent science and make positive changes for our environment.
Daniela Untescu
Engineer by Degree, Human Resources Specialist by Vocation
Daniela graduated from the Polytechnic University in Bucharest, Romania, with a degree in hydro power plant engineering. She is now retired, after 25 years of working for a big corporation in Human Resources. Spends her time between Bucharest and London (where she's lived and worked for ten years), when not travelling, sailing or volunteering around the world.
Alison Foley
Founder and Director of Ten Little Pieces
Ali is the founder of Ten Little Pieces, an empowerment movement for ordinary folks to make a big difference to the places they love by collecting ten little pieces of rubbish, anytime, anywhere, especially with children involved. This starts conversations regarding conscious consumerism, environmental stewardship and a rethinking of our concept of waste.
She spent her pre-motherhood life sailing the world onboard super yachts and has a deeply held respect and concern for the health of our shared oceans which she combines with a passion for the education of children in regenerative concepts and closed loop systems.
"It's an honour to be selected as part of the eXXpedition crew to contribute to world leading science along side so many extraordinary women all committed to advocating solutions to the devastating environmental and health impacts of plastics and toxics in our oceans".
Judith Anderson
Judith Anderson
United States of America
Science Teacher
Judith was born and grew up in Southern California, USA. She spent the majority of her life living near the Pacific coastline of Santa Monica and Ventura beaches. She has always been interested in science and biology in particular. She received a degree in microbiology and has taught science for over 30 years.
She is currently teaching at an elementary school of Environmental Science in Ventura, California. Besides travelling, her interests include sailing, hiking, skiing, beekeeping, and environmental issues.
She finds it exciting to explore different parts of our planet. Each new experience with people, cultures, and the sheer beauty of our world makes her want to help fix this plastic dependency problem. Hopefully sharing her adventure of this expedition with her students will create a spark in them to care about our environment and be brave enough to go out there, take action, and share with others. Teaching them to rethink how they use plastic in their life and what impact it has on our ocean environment and ultimately themselves and their families is her goal. She is  excited to be with a group of innovative women who are passionate about what is happening to our oceans. Life is short….do what you can.
Alexandra McDonald
Alexandra McDonald
New Zealand
Head of Sustainability & Communications at Unilever Australia and New Zealand
With a strong belief in sustainable, purpose-led business models as a driver of long-term value creation, Alexandra (Alex) holds 10+ years experience across the UK/US/ANZ, helping organisations (private/public/nfp) build reputation, competitive advantage and mitigate risk through effective communication, advocacy and sustainable business design.
In her current role as Head of Sustainable Business & Communications, Home Beauty & Personal Care, Unilever ANZ, Alex is central to leading Unilever ANZ's external engagement strategy and delivery of effective communication plans to protect Unilever's corporate reputation and demonstrate how sustainability drives business growth, less risk, less cost and more trust.
Alex has also worked with Californian outdoor apparel company Patagonia, e-waste recycler MobileMuster, an urban greening initiative 202020Vision and sits on sustainability advisory groups for the Australian Food & Grocery Council and Australasian Packaging Convenant.
Having grown up in beautiful New Zealand and lived near the ocean her whole life, Alex loves keeping active, adventures, learning new skills and the great outdoors. She believes that with a love of wild nature, comes a sense of responsibility to protect it.
Marjan Verschraegen
Marjan Verschraegen
Belgium
Artist - Environmental Technician
Marjan Verschraegen was born in Ghent, Belgium on 28th of May 1975. Now she lives in Foley, Alabama, USA
Marjan studied publicity and three-dimensional art at St.-Lucas academy, Ghent. In 2004 she started studying photography. She was awarded for her entry in the Coke Light & Seduction competition and exhibited in the museum of photography in Antwerp-Belgium.
In 2006 she worked together with Carl Dekeyzer (MAGNUM) on a project of the Flemish Primitives, which was a great experience. After getting her Bachelor degree, she took some time to travel and break limits – Iceland, India, France, Gulf of Mexico…

After visiting The Gulf Of Mexico several times (and having a strong affection with this region), she decided to work on The Oil Spill disaster (2010) and finish her Master Degree (2011). 2012 would be a new beginning. She married singer/songwriter Elaine Petty and moved permanently to Alabama, USA.

Her affection for the environment and going back to "the basics of life", continued to inspire her and resulted in her present project 'OCEANTRASH' – a mix of 'pure photography', 'graphic design' and 'performing activism'. 'OCEANTRASH' is still finding its shape and will soon set a statement for saving our oceans and bringing global awareness about protecting our natural resources.

Emma Rose Cohen
Emma Rose Cohen
United States of America
CEO
Before starting FinalStraw, Emma earned her master's degree in environmental management and sustainability at Harvard. She spent four years in the Pollution Prevention Department at Los Alamos National Laboratory, working to reduce the Lab's waste.
Emma lives in Santa Barbara, California with her dog Burrita and her spirit animal is a cuttlefish.
Eva Wrhovina
Coach
Eva grew up in Hungary, lived in Italy and Spain, currently based in Brighton, UK. She is a mindset coach for female entrepreneurs, agricultural engineer in environmental management, Weinakademiker, equestrienne and ocean-lover. Spent most of her early years on boats due to her dad's passion for the water.

She is passionate about travelling and experiencing different cultures, about sustainability and biodiversity, and about teaching people how to build better habits into their days to live a more fulfilled and happy life in balance with their environment.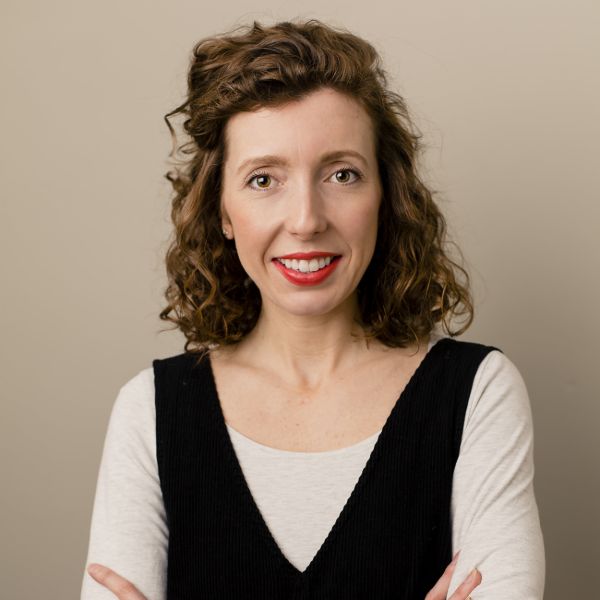 Pippa Corry
Pippa Corry
United Kingdom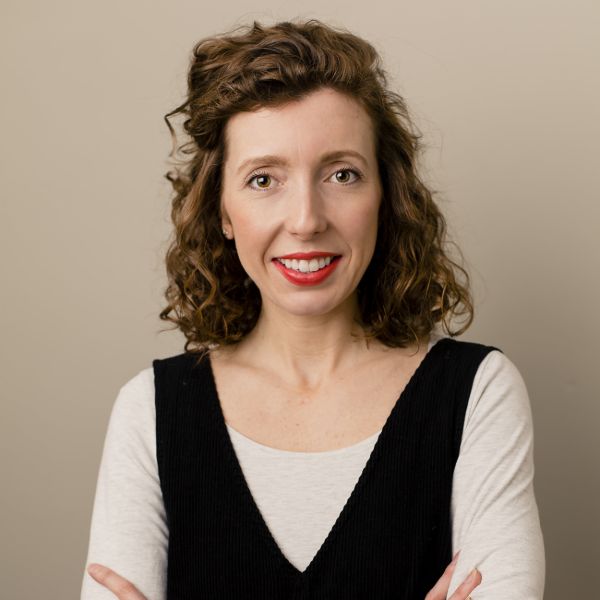 Sustainable Brand & Packaging Consultant
Pippa is the founder of philo & co, a Sustainable Brand & Packaging Consultancy based in Sydney. She holds a BSc in Product Design and has more than 9 years experience within the creative industry. Pip is driven by the power of design to help re-define 'business as usual' and create a more resource efficient economy.
"I believe the answer lies within a Circular Economy and closed loop design, we simply cannot continue consuming at our current trajectory. We have seen for too long the grave consequences it is having on the natural world our existence depends upon."
Pip plays an active role within her community to help educate and inspire change, she is a mentor to openIDEO and an advisor to Plastic Free Bondi.
"I'm really looking forward to working with my fellow crew on board the eXXpedition vessel and better understanding how we can utilise our scientific findings to fuel innovation in up stream solutions."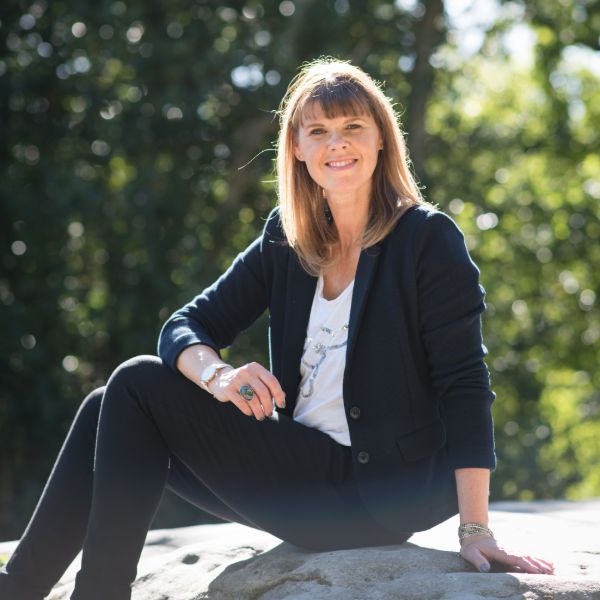 Katie Redfern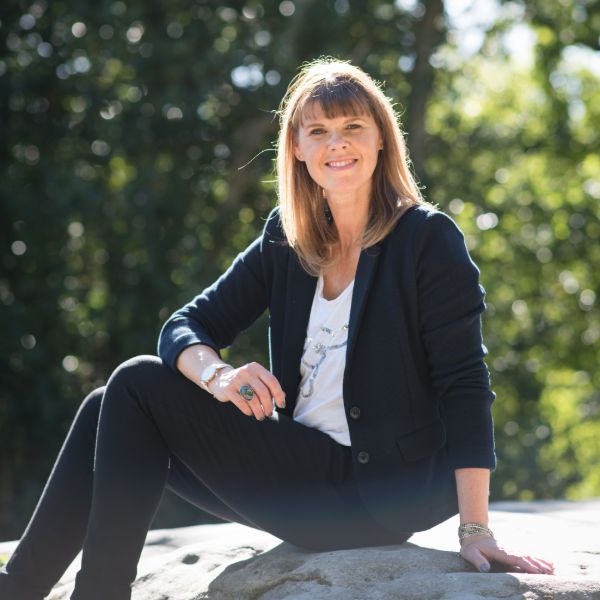 Founder of Meaningful Recruitment
As founder of Meaningful Recruitment Katie connects with amazing individuals and organisations that are striving to make a positive social impact in our world. She provides career coaching to help them achieve their aspirations and runs campaigns to help organisations find the talent to help them achieve their visions and solutions that will benefit our communities and our planet.
The plastic crisis comes up time and time again with her clients and through her podcasts and time on the radio, much interest is being raised from her followers on how they can contribute to the solutions. She's so passionate about bringing about change to rid our oceans of plastic that she's travelled to Norway and connected with people such as Boyan Slat's team of Ocean Cleanup in San Francisco.
Britt Buirs
Biologist
Britt Buirs is a marine biologist and artist with a passion for protecting the wild spaces of our Earth. She resides in a small rural town surrounded by the sea, where she has managed a citizen science microplastic study.
Britt anticipates this expedition to be equally difficult and inspiring as she witness first hand the impact of plastic pollution in a different part of the world. She looks forward to working together with a group of like-minded women on solutions to the problem.
Cory Chewning
Cory Chewning
United States of America
Photographer
Cory is a natural light photographer, wife of nearly 10 years and mom to 3 little ones (ages 7, 4 and 10 months). She was born in a small town in Southern Vermont, where she grew up in the house her great-great grandparents had built. She landed in Charleston in 2006 and it is the only place since leaving Vermont that has felt like home to her.
She loves spending time with her family, boat rides, the beach, hitting up local farmers markets and mostly just being together. She also has 2 rescue doodles, a kitten, a bunny and 4 chickens. There is no shortage of excitement around her house, that's for sure!
Caroline Antlett
Caroline Antlett
United Kingdom
Superyacht Charter Broker
Caroline lives in Mallorca and works as a superyacht charter broker. Having lived on a yacht for 7 years sailing all around the Mediterranean, Caribbean, Pacific and Indonesia, Caroline has seen first-hand the increasing effects of environmental pollution on our marine environment.
Combining a degree in Biological Sciences from Oxford University where she majored in environmental ethics and animal behavior, and her platform within the Superyacht industry, Caroline hopes to raise awareness of this growing problem in the marine industry and encourage prominent companies and figures in the industry to help effect regulatory changes to combat these problems.
Jana Darmovzalova
Jana Darmovzalova
Czech Republic
Environmental Scientist
Jana was born in Czechoslovakia (now Czech Republic) in the last years of communism. She first left her country and then her former career of a photographer to dedicate her time to studying and solving environmental issues. She holds a BSc in Environmental Science and a PhD in Environment and Agrifood. She was mainly involved in measurements of nutrient and uranium pollution in river and soil systems. But her interests in sustainability brought her to independent ways of living and the desire to share her scientific knowledge with wide audience beyond the walls of academia.
Jana is currently on sabbatical, combining her scientific and photography background with her passion for exploring the world. In the past, Jana volunteered for Zoological Society of London, on an organic farm in France and at Metropolitan National Park in Panama.
Jenny Barsumian Brady
Jenny Barsumian Brady
United States of America
Environmental Non-Profit Executive
Earning a B.A. from UCLA in the Conservation of Ecosystems, and an inter-disciplinary M.A. in Environmental Leadership from Antioch University, Jenny believes firmly in doing all we can to avoid unnecessary exposures to toxins in our daily lives and in protecting our environment.
Currently serving as Executive Manager for MADE SAFE, and previously for Healthy Child Healthy World, she enjoys working at the leading-edge of environmental advocacy, education, policy building and health, most recently by producing sustainability conferences like #raisethegreenbar.
Before, during and after this unique eXXpedition adventure, Jenny plans to challenge herself to lead and educate more effectively, helping to focus the world's attention on halting excessive plastic production and reducing toxic, marine-killing, non-biodegrading plastics in oceans and waterways.
She thanks her financial sponsor On the Day! and hopes you will support her other listed sponsors for all they do around ocean plastic research, advocacy and cleanup.
Jenny is dedicating this trip in memory of Jeremy Dossetter in order that his love of the ocean continues through her efforts. Please support his favorite charity San Francisco Surfrider, sf.surfrider.org/rise-above-plastic/
Eliana Bragada Sequeira
Eliana Bragada Sequeira
Portugal
Pharmacist
Eliana is the kind of person who believes we can all make a difference with our actions and positive change.

She was born in Porto, and it was in Portugal that she lived most of her life, where she first paid attention to this problem. She completed her masters in Pharmaceutical Sciences in 2013 and her concern for public health and the toxic effects of micro plastics in our body are increasingly manifesting itself.

Besides her interest in science, research, nature and all living things, she recently discovered a new passion: scuba diving. Her passion for diving strengthened her relationship with the ocean and she wants to understand more about it. Since she is living in Macau, China, she took a dip in the Pacific and Indian Ocean and from that moment on she saw the magnitude of the problem of plastic pollution, becoming aware of how it affects marine life, like sea turtles, fishes, whales, coral reefs and countless other marine species and habitats.

Ella Daish
Ella Daish
United Kingdom
Activist
Ella is an activist who has been campaigning since early 2018 to eliminate all plastic from menstrual products. Her campaign is going from strength to strength with supermarkets and manufacturers starting to listen and make significant changes.
Ella has learnt so much about plastic pollution during this time and is determined to find out more about where it comes from, the negative impacts it has and what we can do to eradicate it. She is dedicated to raising awareness of this issue and is passionate about making positive change happen for people and the planet.
Ella is thrilled to be joining the eXXpedition crew and looks forward to the challenges and experiences ahead.
Rachael Walshe
Honours Student
Rachael is an honours student with a bachelor in environmental management. Her dream is to make food systems sustainable and reduce our impact on this earth.
Rachael recently relocated to Far North Queensland to live near the reef and explore more of this beautiful country while spreading awareness on a sustainable, low to zero waste lifestyle!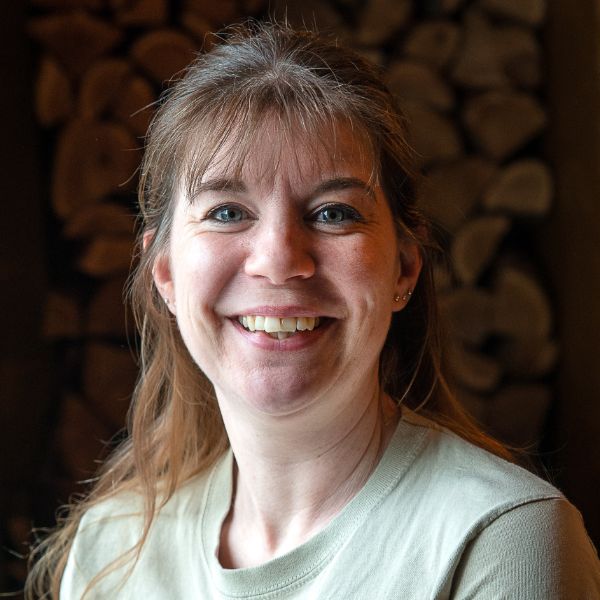 Louise Brogan
Louise Brogan
United Kingdom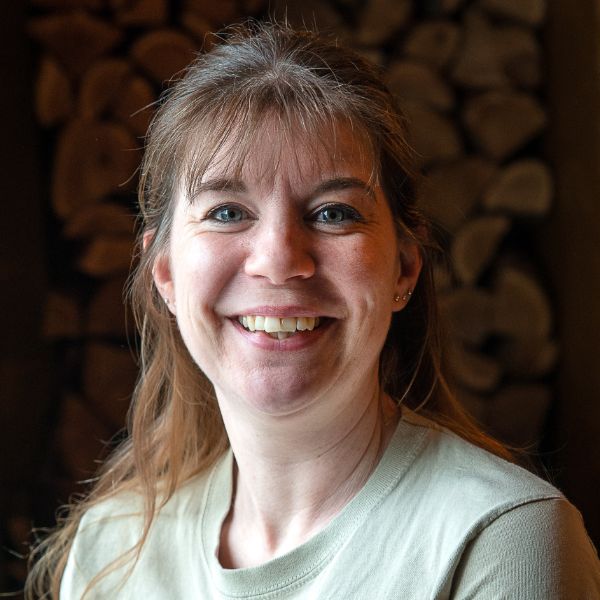 Outdoor and Environmental Educator
As a teenager Louise sailed on a tall ship across the channel and loved the experience. This gave her an interest in sailing that she is keen to continue. She has worked with a lot of children and supported many families in her career so far and has always had an interest in outdoor play and learning, particularly how children's behaviour and development can be impacted by being outside.
In the last few years she has become acutely aware of the rubbish and pollution in the local environment as well as the scale of the global problem. During local beach cleans she is always shocked at the amount of micro plastics and old plastic items that we find. She feels strongly that we have a responsibility to find solutions to this problem for the next generations and believes that one person can be the catalyst for change, with the right support.
She started her own outdoor play and education business in 2016 with the aim of nurturing a love of the outdoors and a connection with the environment. This is why she got involved with the Cleaner Coastlines and Plastic Free Communities campaigns to help spread the message and help people (including herself) to make small changes. She is passionate about the environment and helping children to understand how to live alongside and look after our world. 
She studied Early Childhood Studies and then Child and Adolescent Studies to degree level and also has qualifications in forest school.
Sally Browning
Writer and Producer
Sally grew up in a mining town in the red desert of Western Australia and it took half her lifetime for her to discover her love and affinity for the ocean but she hasn't looked back since. An occasional sailor, a qualified deckie, an AOW diver and an adventurer plotting to buy her next boat, she is based in Sydney but travels regularly for her day job.
Sally is an award-winning independent content creator and TV producer, making documentaries and children's factual and comedy-­drama. Her most recent projects have focused on delivering entertaining shows for 9-14 year olds that encourage discussion on sustainable living, climate change, caring for the oceans and taking action to save the planet. Her now adult son lives with his partner in Bologna, Italy.
Stav Friedman
Sustainability Strategist
A world-traveller from birth, Stav fell in love with sea turtles while volunteering in Costa Rica in 2008. She went on to obtain a degree in marine biology and pursue a wide variety of work surrounding endangered species protection, plastic pollution management and environmental education.
In 2018, after working with rural fishing communities in the Philippines for a year, Stav moved to Israel and started Plastic Free Israel: a grassroots movement harnessing the power of social media to educate, motivate and inspire others to act against plastic pollution. Later that year, she moved to London to pursue a Master's in Climate Change, and began her (ongoing) research in atmospheric microplastic pollution.
Stav has always been an avid writer, blogging about her travels and using poetry and spoken word as an outlet for communicating difficult environmental issues. She hopes to keep
Julie Sommer
Julie Sommer
United States of America
Biologist, Project Manager and Mother
Julie considers herself a mother and activist. She strives daily to advocate for the vulnerable and under served populations and the effects of plastic pollution in all stages of its "life-cycle" affects the entire planet. She was born and raised in Omaha, Nebraska USA. She received a Master's Degree in Molecular Biology and Phylogenetics but gave up the lab life to work managing research laboratory spaces at the University of Nebraska Medical Center.
Growing up on the Great Plains, she adored the vast oceans of prairies but when she traveled to the actual ocean for the first time at age 19, she was forever drawn to its power. The ocean is the terminus to all land based activity and she wants to protect it by gaining the tools to positively influence others to do the same.
Doni Belau
Doni Belau
United States of America
Travel Consultant & Tour Operator
Mother, wife, sailor, travel-addict, foodie, serious Francophile, lover of adventure.
Doni Belau launched 
Girls'Guide to Paris 
in September of 2009, a travel website and guide about everything Paris related. Over the past 5 years Ms. Belau has expanded the company to include over 10 small group tours for women only heading yearly to France and beyond.
In 2015 Ms. Belau was asked by Cider Mill Press to write the first book on the new Paris Craft Cocktail movement, 
Paris Cocktails
.
Before the travel business overtook her life, Doni was a fundraiser, an activist, and a political and not-for-profit consultant. She served on President Obama's first national finance committee back in 2007/2008, one of the first women invited on to that committee. From 2001-2012, Doni worked with Robert F. Kennedy Jr. at Riverkeeper, the environmental organization which focuses on clean water.
In 2006 Doni encouraged her young friend Whitney Johnson to start 
an HIV Organization 
that would help, assist and empower children and young adults struggling with HIV and AIDS in South Africa. For nearly a decade the after-school program outside of Cape Town, Ubuntu saved many lives. It is now run by a sister organization.
Previous to her not for profit and political work, Ms. Belau worked professionally in media and advertising, producing television commercials for approximately 8 years. She has taught at the Women's Campaign School at Yale and has been a Democratic district leader in Bedford, NY.
Doni Belau grew up in the small town of Fremont, Nebraska.  She is married and has two children ages 29 and 26. She attended UCLA and she divides her time between New York, her house near Bordeaux and Paris, her favorite city. She sails every summer with her husband on their 47' Benneteau.
Nicola de Quincey
Nicola de Quincey
United Kingdom
Conservation Architect
I am a conservation architect committed to finding more sustainable approaches to design and construction especially in the imaginative reuse of historic buildings and places. I was brought up in Norfolk (England). I studied in Liverpool and have lived in London for my adult life. I am a keen sailor. I learned to sail as a child and am looking forward to sailing in the Pacific.
I am seeking solutions that understand the experience of past generations and respond to the challenges and opportunities of today.