eXXpedition's virtual voyages are designed to take crew on a transformative journey, on land, as we continue our route around the world. They're designed to give guest crew an in-depth understanding of the true impact of the plastics issue, forge and deepen relationships within our eXXpedition global community, develop solutions-based thinking and result in an action plan to apply crew superpowers to solve the problem.
On this voyage, Watch 4 takes us to the Arctic. This polar region is located at the northernmost point of the Earth and is home to a unique ecosystem, characterised by seasonal snow and ice cover, treeless permafrost containing tundra and seasonal sea ice. Despite its remoteness and low levels of habitation, plastics have been accumulating in the Arctic – with some studies finding higher levels of sea ice than in the infamous ocean "garbage patches". With an appearance from Arctic experts, we will investigate the plastic pollution of the Arctic. This will provide an insight into the issues it faces in terms of the environmental impact and waste management. 
Meet the team
Mission Leader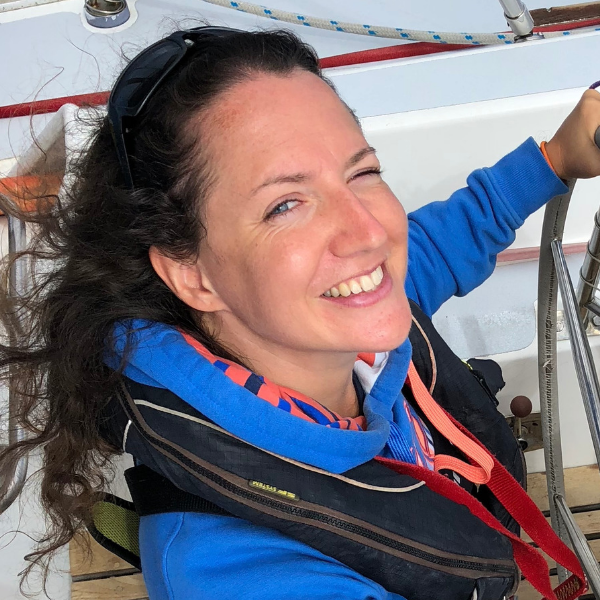 Sally Earthrowl
Sally Earthrowl
United Kingdom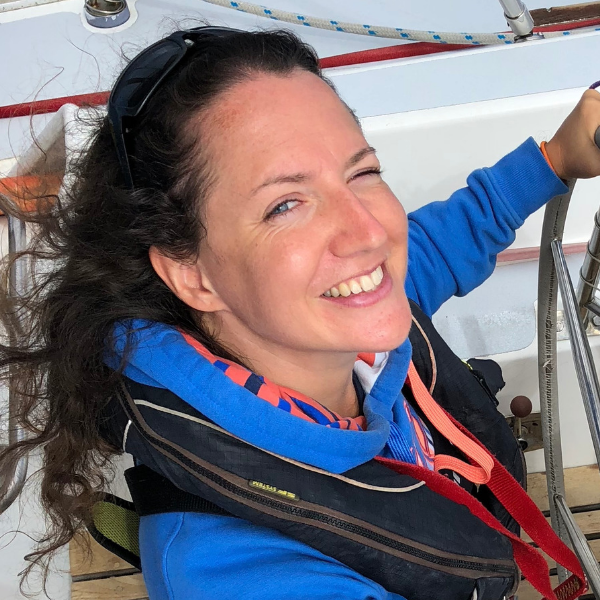 SALLY is a keen environmentalist, adventurer and ocean advocate. When living in Bali, she saw first-hand the devastating impact and upstream issues around plastic pollution in a developing country. This propelled her to take action, working closely with the local community to educate and raise awareness to bring about change in local waste management systems and behaviours. In 2018, Sally sailed through the Great Pacific Garbage Patch on eXXpedition North Pacific gaining first-hand experience of the extent of plastic in our oceans and contributing to 'science at sea'.
Prior to joining the eXXpedition team, Sally had a 12-year career as a Geography teacher, Head of Department and whole-school Teaching and Learning Coordinator. Sally values the importance and power of education as a key contributor to the sustainable management of global issues. As a teacher, Sally has always been student-focused; nurturing a creative learning environment allowing students to flourish and succeed. Under her charge students have achieved impressive levels of academic progress but most importantly to Sally, they have developed a passion for the planet they call home and a confidence to take action to protect it.
Swapping her classroom for S.V.TravelEdge and the school environment for the planet, Sally is excited about the opportunity to learn and raise awareness amongst crew and in the communities we will visit.
Morgan Goodman
Morgan Goodman
United States of America
Pollution Prevention Specialist
Morgan is an Environmental Protection Specialist based in Richmond, VA with a background in Marine Biology and Natural Resource Policy. She has facilitated environmental management programs within Federal and State government agencies. In her current role she uses her communication and collaboration skills help individuals and companies embrace the importance of protecting the environment, while empowering them to incorporate more sustainable practices into their day-to-day operations. Morgan is a passionate advocate for the world's oceans, and protecting the planet's biodiversity and beauty for generations to come.
In her free time Morgan is a Girl Scout Troop Leader and appreciates the opportunity to teach the next generation about how they can make sustainable choices. She is a mother of two and is teaching her kids the importance of protecting our environment.
Kathy Yeo
Kathy Yeo
United States of America
Holistic Practitioner
Kat is a holistic practitioner who specializes in detoxification and sound therapy. After seeing various autoimmune and chronic illness cases, she realized that the environment was the primary determinant of our health. In 2018, she sold her clinic and decided to dedicate her life to bridge the gap between humanity to nature. Along with her online clinic, she is involved in various projects including regenerative agriculture, working with indigenous people, and wildlife conservation. Being a surf aficionado, she is incredibly passionate about ocean plastic pollution. You often find her educating about human health from the lens of relationship and connection to nature. Recently she spoke at the Healing Earth Health Conference along side Dr. Vandana Shiva.
Alizee Degroodt
Scientist
Alizee, an oceanography student, has almost graduated from Plymouth University (UK). She is very enthusiastic about outdoor sports and travelling. She is on a mission to tackle solutions for our oceans.
Amy Bloom
Engineering - Sustainability
Amy is an engineer in resource management currently focussing on treatment of household waste following work as a consultant on hazardous and industrial wastes. She was drawn to this work following her research into the feasibility of using untreated pyrolysis oils to power large marine vessels and is determined to design out waste. As a result, she believes that waste and pollution are lost resources and also in the power of research and accurate data to enact change.
She has always loved the environment and grew up surrounded by nature and travelling which has allowed her to understand first-hand the power of it to support all forms of life, reinforcing the need for us to protect it now. Amy is a strong believer in the power of education to empower people to take individual action and is a keen STEM ambassador.
Excited by the artic virtual voyage, Amy is looking forward to getting stuck in!
Sarah A Sauvé
Scientist, sailor, leader
Sarah is a music scientist, currently working as a postdoctoral fellow in the Cognitive Aging and Auditory Neuroscience Lab at Memorial University of Newfoundland.
In her spare time, Sarah accompanies the St. John's Gay Men's Chorus, dances Argentine tango and burlesque and volunteers with the Social Justice Cooperative of Newfoundland & Labrador's Zero Waste Action Team. Sarah has been practicing a zero waste lifestyle since discovering the movement several years ago during her graduate studies in the UK and is working on tackling plastic pollution through research in St. John's and the province of Newfoundland & Labrador more widely. She began sailing in 2016 when she signed up for the Asia Pacific Leg of the Clipper Round the World Race with no prior experience, and has been sailing as much as possible despite short summers and the COVID-19 pandemic!
Britt Puhlmann
Marketeer & Communicator
Britt grew up in Berlin and found a second home in Sydney, where she lived 12 years in Bondi Beach and fell in love with the ocean. She is a marketing and communications professional with 20+ years experience in international marketing and business – her skill set honed in international ad agencies and at one of the world's top management consulting firms.
After the corporate career she didn't do Eat, Pray, Love – rather Live, Discover, Recycle. Britt co-ran a non-profit domestic recycling collection service in Tulum, Mexico for three years, CleanCycle (aka TulumRecycles) to help reduce the trash (especially plastic) that ends up in the overflowing landfill and educate the community on waste management and recycling. She studied Business Sustainability Management at Cambridge University Institute for Sustainability Leadership and Festival Assessment with A Greener Festival / Falmouth University and now consults businesses in 'sustainability amplification' – helping companies operate more sustainably with less impact on the planet and creating stories and campaigns to amplify positive change.
Britt was supposed to join leg 17 of the actual eXXpedition sailing voyage, and since the cancellation due to Covid-19 is thrilled to be part of this Virtual Voyage with inspiring women to learn more about microplastics and help carry the message and necessary change to her community and beyond.
Noelia Silva Solar
Travel & Tourism Management
Noelia's expertise is in sustainability business. She is from southern Chile but currently lives on Easter Island. One of the main professional interests of Noelia is the health of the oceans that arose when she started diving off the coast of Nelson's Bay, Newcastle, Australia.
Noelia, wants to help people become more aware of the consequences of our plastic consumption and the effect on our oceans and to understand that individual choices can have a positive impact on our planet. She is passionate about communication and she wants to use this expedition to the Pacific Arctic as a platform to encourage positive change in our behavior and interaction with our seas and oceans.
Outside of work, she enjoys biking and hiking, as well as being in the ocean outside enjoying the beauty of lakes and rivers. Noelia loves scuba diving and snorkelling.
Currently, she is developing a business model based on microplastics and marine debris. Noelia believes it is important to understand that today, microplastics are a tremendously useful potential material. There are many companies that are producing objects with this raw material, even producing textiles from the collection of plastic, so it has nothing to do with the plastic itself as a material, but rather on how we manage that plastic once we stop using it, reintegrating it into the economy and production processes.
Liz Kain
Liz Kain
United States of America
Accessibility Program Manager (Android), & Early Childhood Educator (STEAM)
Live life compassionately
About Virtual Voyages
Five-Part Journey
The Virtual Voyages include many of the best parts of eXXpedition's at-sea missions, giving the crew onboard an unique opportunity to network with talented women from across sectors and gain the knowledge and expertise to speak with authority on the issue of plastic pollution and its solutions.
We will also be delivering the sessions on a watch schedule to allow us to loop together our multinational crew, giving us a broader perspective and understanding about the issue which needs to be solved at a global level.
Partners & Sponsors
Thank You
eXXpedition Virtual Voyages are possible with the support of our generous sponsors.