Galapagos to Easter Island
Leg 7
Joining our Round the World mission at San Cristobal, Galapagos will be a dream come true for many!  With its seas under the protection of a marine nature reserve and the island part of the Galapagos National Park with strict ecotourism guidelines, the start of this leg will provide an interesting insight for our research. We will await our weather window and whilst we do we will have plenty of time to learn the ropes and begin our onboard programme – all with the beautiful backdrop of San Cristobal! 
You'll need to be prepared for some serious sailing action as this leg will see us spending just over two weeks at sea, sailing into tight winds on our way to Easter Island.  As we do we will sail into the South Pacific Gyre, an area of ocean currents that lead to it being a plastic accumulation zone, which should provide some interesting results for our scientific research. After sailing 2000 nautical miles we will reach the Chilean island which is the southeasternmost point in the Polynesian Triangle in Oceania and situated in the middle of the South Pacific Gyre. Easter Island is said to be one of the most remote inhabited islands in the world and its remote location has led to the evolution of unique and abundant marine wildlife.  In recent years this has been recognised by the Chilean Government who have created Rapa Nui Marine Park, one of the world's largest marine parks. When we reach its shores we will step on land and work with a local community organisation to raise awareness of the issue and share our findings.
MEET THE TEAM
Mission Leader
Dr Winnie Courtene-Jones
Dr Winnie Courtene-Jones
United Kingdom
Lead Scientist
Winnie is a marine biologist with a PhD in plastic pollution. She completed her doctoral studies at the Scottish Association for Marine Science where she researched the prevalence and historic
occurrence of microplastic pollution in the deep sea ecosystem. Her expert knowledge in this area has led her to attend meetings at UK and European parliament. Winnie is also passionate about
communicating science to the public and supporting women in science.
She joined the eXXpedition team in 2019 as Lead Scientist for the Round the World mission. Winnie is based at the University of Plymouth, and is responsible for the design and delivery of the science program, which aims to address fundamental knowledge gaps in our understanding of marine plastics.
Winnie will be Mission Leader for Round the World voyages: Azores to Antiqua; Panama to Galapagos; Galapagos to Easter Island and; Perth to Mauritius.
Guest Crew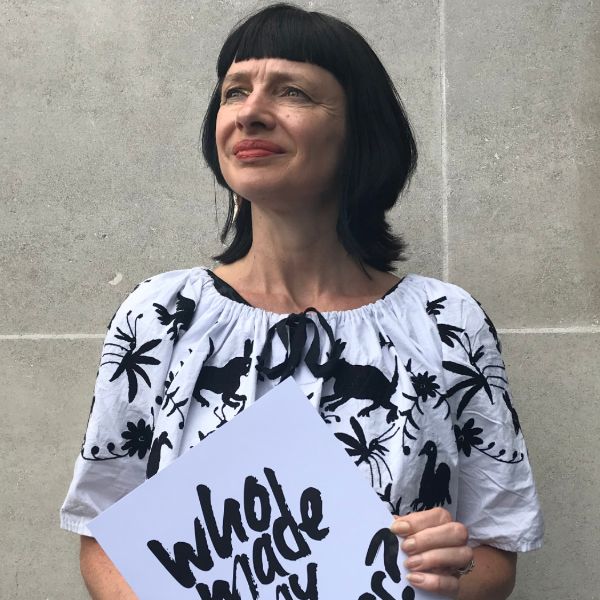 Carry Somers
Carry Somers
United Kingdom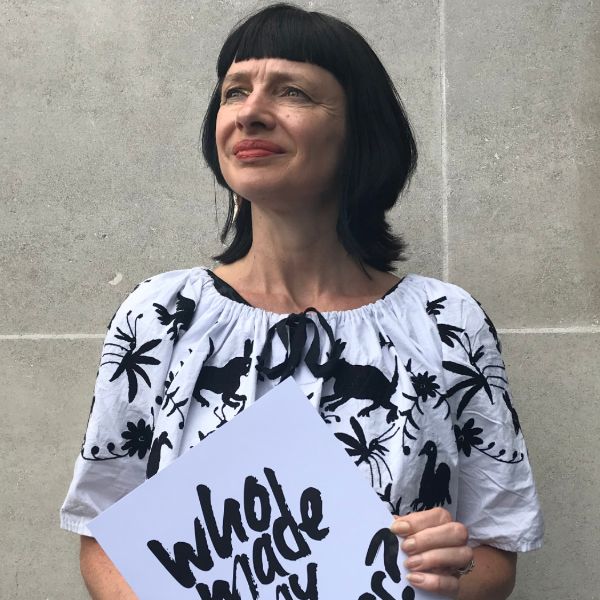 Fashion Activist
Carry is the founder and Global Operations Director of Fashion Revolution, a a global movement calling for greater transparency, sustainability and ethics in the fashion industry. Inspired to act after the Rana Plaza factory collapse in 2013, Fashion Revolution is now the world's largest fashion movement with teams in over 100 countries and millions of people participating each year.
Previously, Carry set up her multi-award winning fashion brand Pachacuti in 1992 after a Masters in Native American Studies. Pachacuti pioneered radical supply chain transparency and was the world's first Fair Trade Certified company. Earlier this year, Lyst named her as one of the 8 Sustainable Icons Revolutionising the Fashion World, alongside names such as Emma Watson, Stella McCartney and Meghan Markle.
Carry learned to sail on the J-Class yacht Velsheda and has sailed square riggers on the Tall Ships Race and a transatlantic voyage. Carry will use her experience to feed into Fashion Revolution's 2020 campaign which will focus on the unseen impacts of the industry, such as micofibre pollution.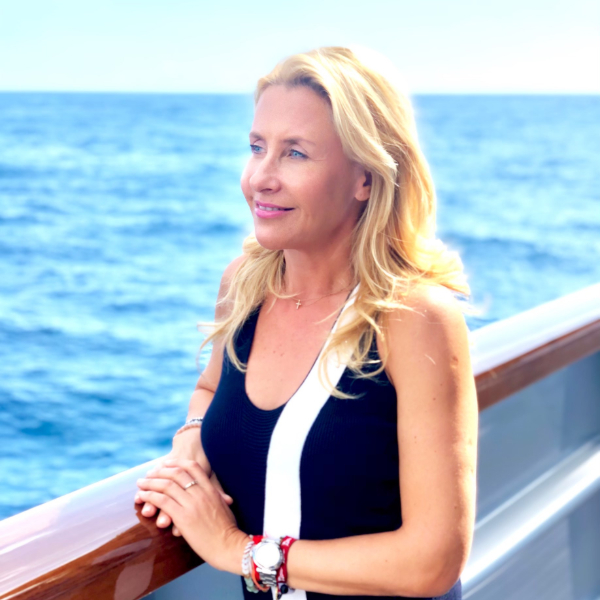 Irina Maria Peterson
Irina Maria Peterson
Monaco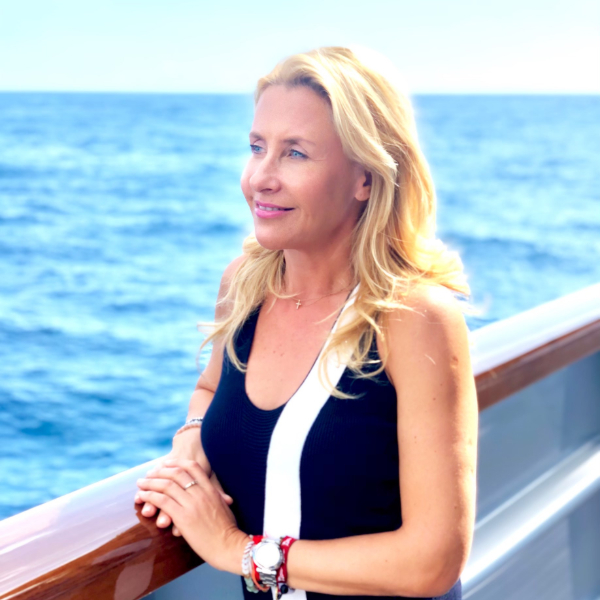 Business Owner
Irina Maria Peterson is the "Ocean Amazon" – a passionate sailor and nature lover. She is co-founder and CEO of "Broth By Design" (www.brothbydesign), a successful nutritional supplements women founded business in United States, dedicated to making wellbeing and quality nutrition available to everyone.
Via her Ocean Amazon platform, Irina Maria Peterson raises awareness of the fragility of our marine life, the oceans role in regulating climate and therefore the impact on our lives. Another goal is to inspire women to love and navigate the oceans, having an important presence in the sailing world and pivotal role as global agents of change.
Irina will be the only representative of the Principality of Monaco on-board eXXpedition voyages and she is extremely proud and honoured by the support of HSH Prince Albert II of Monaco Foundation.
Irina is an ambassador of eXXpedition, Passion Sea and Oceano Scientific Research.
Her love for the oceans was ignited in childhood, when she discovered Jacques-Yves Cousteau's documentaries. Despite a tiny black and white TV at home, she was mesmerized by the underwater "Silent World". The legendary explorer became an inspiration and growing up, Irina went on to dive and sail in many diverse places and her love for the ocean grew immensely! And for this gift, Irina will be forever grateful and it is now time to pay it forward!
Irina hopes that her Ocean Amazon documentary will be able to inspire younger generations to love and protect our oceans and the environment in general.
Here is the way Irina describes herself and her motivation "I am an imperfect human, an imperfect activist. But I am learning and I am promising that I'm going to continue to try my best! I truly believe that what the world needs right now is not a handful of perfect people being the perfect solution! We need 7.5 billion people, imperfect like me and you, willing to try our best each day: when we can, how we can, where we can and in all the ways we can to take more responsibility for our actions that impact the environment."
Irina wishes to thank from all her heart to each one of you who made her journey possible and to her partners:
– Prince Albert II Monaco Foundation
– Yacht Club of Monaco
– Monaco Impact
– Gustavia Yacht Club
– Broth By Design
You may follow Irina's voyage and mission on: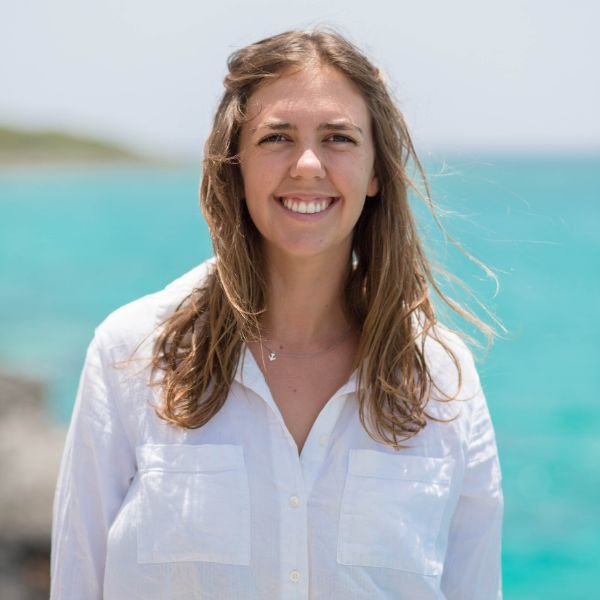 Katlin Tilly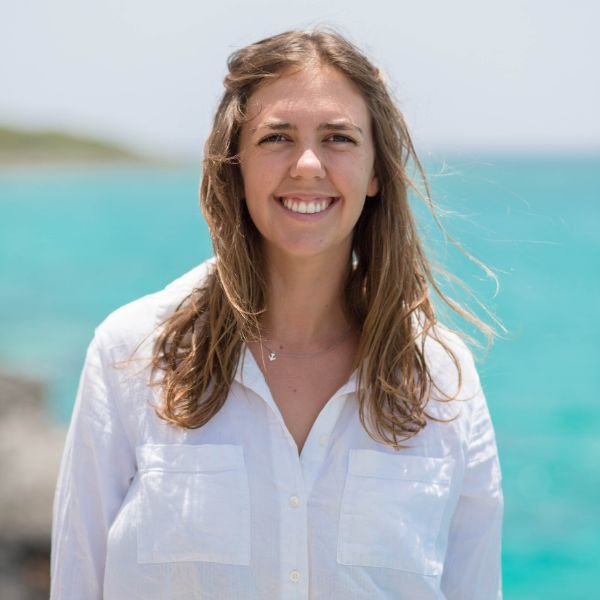 Food Security Manager and Sustainability Teacher
Katlin was born and raised in Toowoomba, Australia. She studied at the University of Queensland and gained a dual degree in Economics and Geography.
She currently lives and works in the Bahamas at a not-for-profit called The Island School. This school offers high school students a semester abroad where they learn outside of the normal classroom. They join research projects, study marine ecology while scuba diving and explore nature through camping expeditions. Her role within this organization is to lead a research class and she is also the Food Security Manager. She oversees the operations of the aquaponics system, permaculture farm and runs the local farmers project. Their goal is to help reinvigorate agriculture within the Bahamas to help support the local economy, reduce our carbon footprint and allow fresh local produce to be more affordable.

She is also currently working towards obtaining her dive master certification and love anything in the ocean such as freediving, kayaking and boating. The ocean is her happy place and something she is very passionate about protecting.
Alice Pelton
Alice Pelton
United Kingdom
Entrepreneur
Alice is the Founder of The Lowdown – www.theldown.com – the world's first review platform for contraception. She is based in London and has worked in the media and digital product development for the past eight years.
Alice built The Lowdown when she realised she couldn't find user-based data on women's experiences and side effects from contraception at scale, anywhere. So, she decided to do something about it and create the 'Trip Advisor for contraception'. The site launched in Feb 2019 has already received thousands of anonymous reviews, and coverage from The Times, Stylist magazine, Marie Claire and Radio 1.
A fierce advocate for women's health, Alice wants to use her eXXpedition experience to understand the impact of endocrine disruptors on our reproductive health – and leverage The Lowdown community to spread the word to others.
Whether it's sailing, surfing or scuba diving, Alice absolutely loves the ocean and can't wait to challenge herself and become better informed about the issue of plastic pollution through this experience.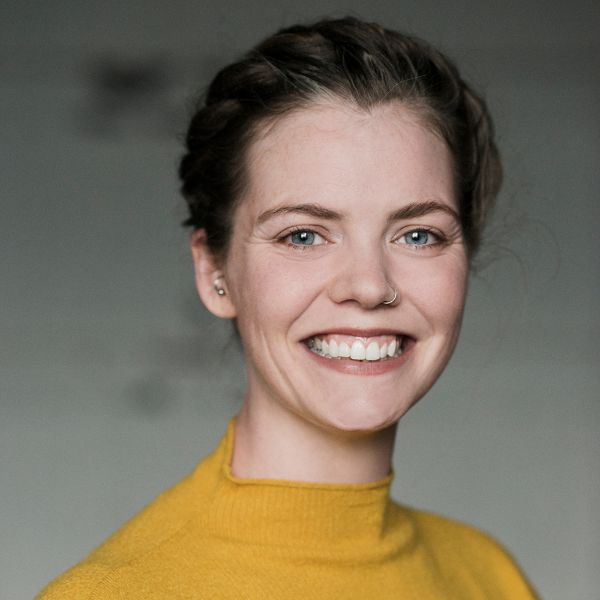 Claire McCluskey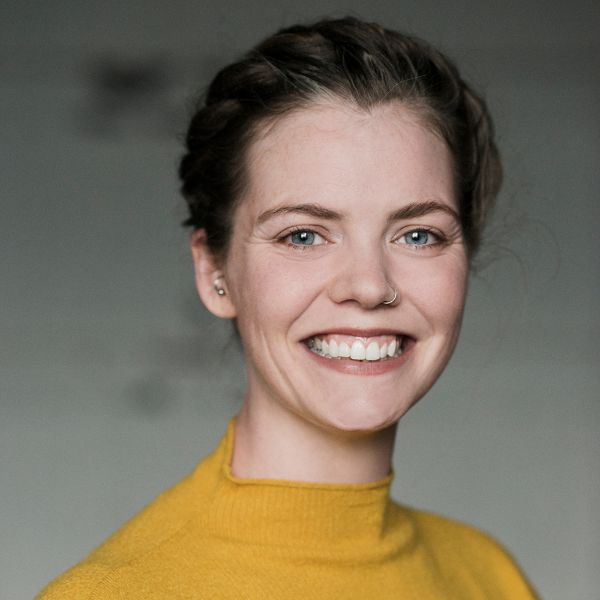 Artist
Born in midlands Ireland, Claire didn't grow up with much exposure to or experience of the sea. That all changed in 2014, when an idle pub conversation with her partner got out of hand… and they bought a boat. Two short years later she found herself immersed in a wholly new experience – as an amateur diesel mechanic in the middle of the Atlantic Ocean! The couple successfully completed a 9 month North-Atlantic circumnavigation via the Caribbean, and ever since, Claire has been hooked on the sea.
As a contemporary artist, Claire investigates the structures that connect us to the world and each other, and makes work that reflects on themes of connection and collaboration. Having directly witnessed the prevalence of plastic debris in the most offshore regions of the Atlantic, the eXXpedition Round the World mission sparked an interest to do more. This voyage will inform a new body of research in which Claire will explore the symbolic role of the Ocean in our collective cultural psyche, as a means to investigate how ocean pollution may be causing psychological as well as environmental harm.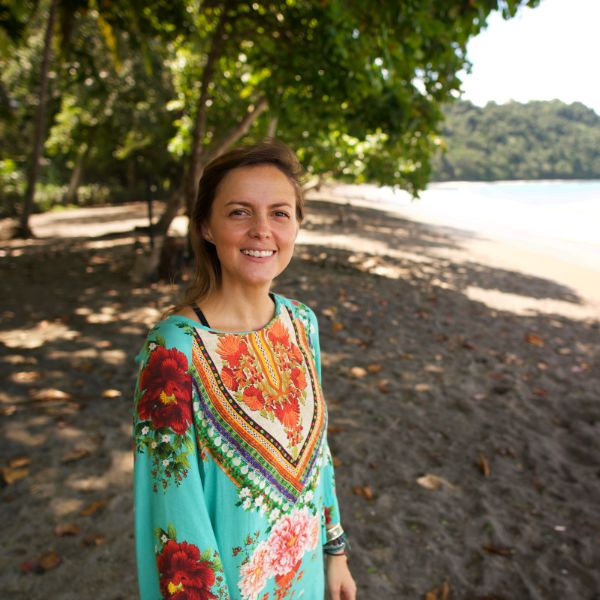 Juliana Corrales
Juliana Corrales
Costa Rica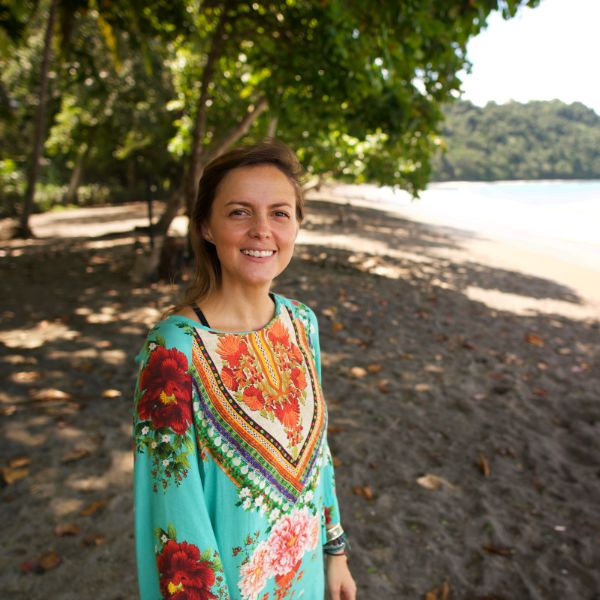 Creative Consultant - Design/Communications
Juliana is the first Costa Rican to join eXXpedition, she is a professional in the field of design and creativity, an avid diver and conservationist. She has oriented her personal and professional life to use art, design and targeted communications as tools to positively influence human behaviour for the conservation and sustainable use of our oceans.
After spending 10 years focused on graphic design and visual communications in Costa Rica, Juliana combined those skills with her passion for marine conservation by graduating with an MA in Sustainable Natural Resource Management.
She had the opportunity to develop as a creative in the world of marine conservation as part of the team of The Reef-World Foundation in the Philippines, where she worked as the Communications Manager for four years and currently as Creative Consultant. Reef-World is a UK charity that works as the international coordinator of the UN Environment's Green Fins initiative, which focuses on driving environmentally friendly scuba diving and snorkelling practices across the industry globally.
For the last four years, she's worked to develop a behavioural design approach to marine conservation, uniting creativity with conservation. As part of this work she conducted a complete brand overhaul to enhance Reef-World's and Green Fins' communications; supported training and capacity building for Green Fins in the Philippines and Palau; developed, designed and implemented all campaigns for the organization; amongst many other tasks.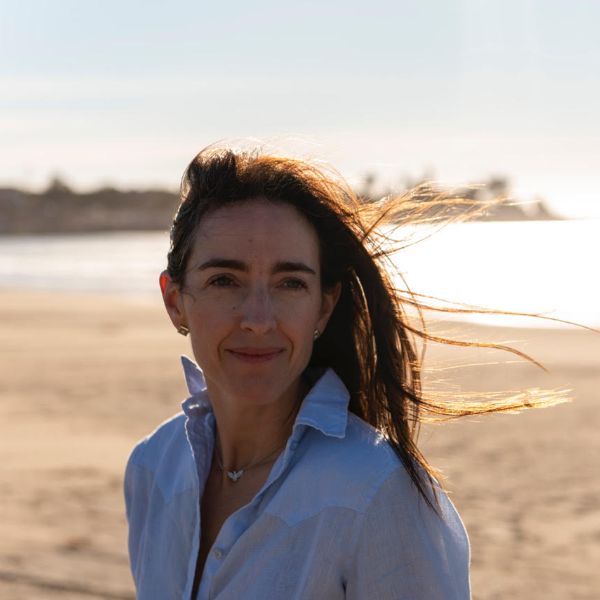 Paula Espejo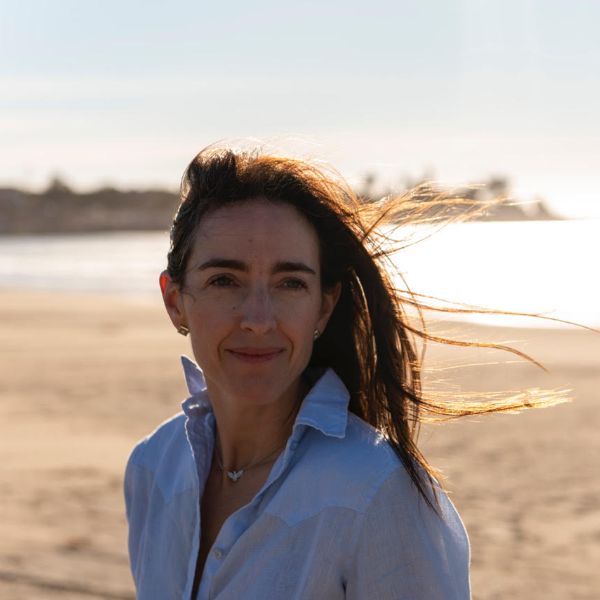 Psychologist
Paula was born in Santiago Chile and from the age 5 when she discovered a book of sea shells at her home book shelf she was extremely curious about the ocean.
The water was always a magnet for her and she was part of a synchro swimmers team, started sailing and water skiing with her friend in the lakes in the south Chile when she was a teenager and then she managed to get certified as a diver 20 years ago.
From that day on she never left the ocean and she continued exploring it through underwater photography and other diving specialties like dry suit, Nitrox, buoyancy expert until she reached her Rescue Diver certification.
When her kids were growing up she found in sailing a way to keep them connected to the place she loves and she got her license as a skipper to spend more time time close to the ocean.
She currently works as a Global Executive coach for executives for companies in several countries and in Chile helping them achieve sustainability in the workplace through enhancing peoples capabilities of performance and adaptability to change.
She is also currently training with the Chilean Navy towards obtaining enhancing her sailing skills. She enjoys everything that has to do with being in the ocean from diving and sailing to running barefoot on the beach or play with her kids and boards in the cold Pacific waves.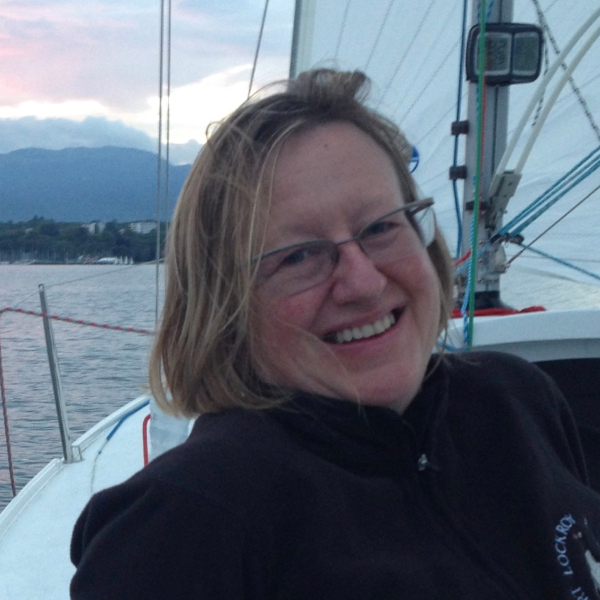 Helen Morris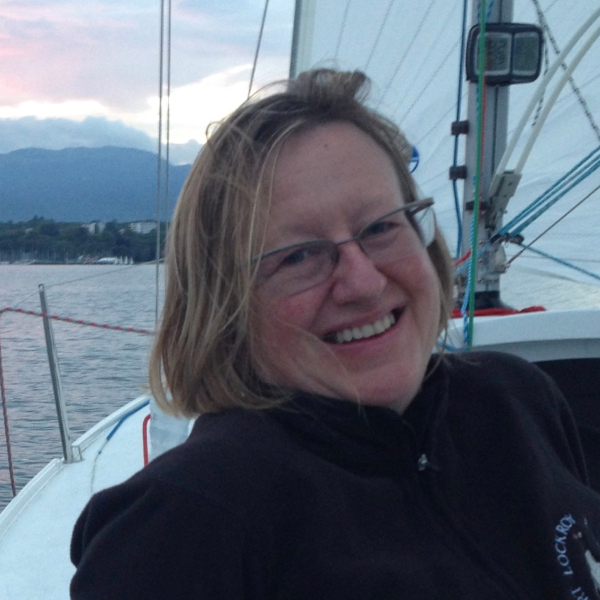 Lawyer
Helen is a an advocate for refugees and has spent her career working with and for refugees in Africa, the Middle East, Asia, Europe and the US, in remote refugee camps and in modern cities. She loves learning about the cultures and the people she is working with and has an endless curiosity about our wonderful world.
She is passionate about fighting for refugees' rights, and in her spare time loves sailing, the ocean and the power of nature. She first learned about the shocking scope of plastic in the oceans on a sailing voyage to Antarctica, and wants to use the eXXpedition experience to learn more, to contribute to science and finding solutions as well as bringing awareness.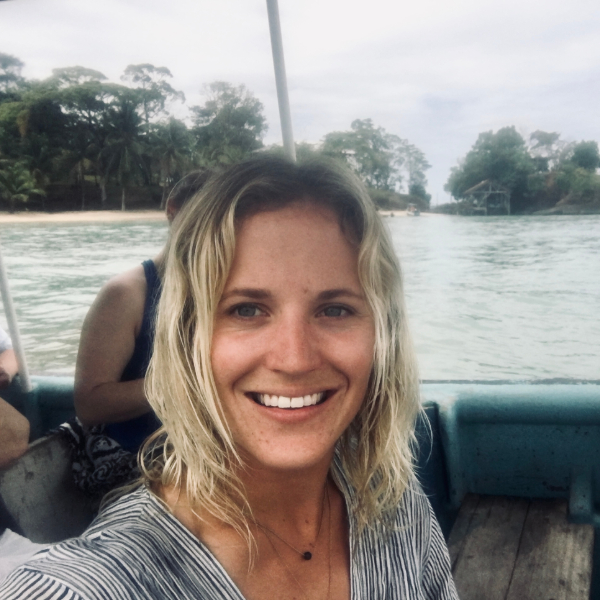 Lynsi Wavra
Lynsi Wavra
United States of America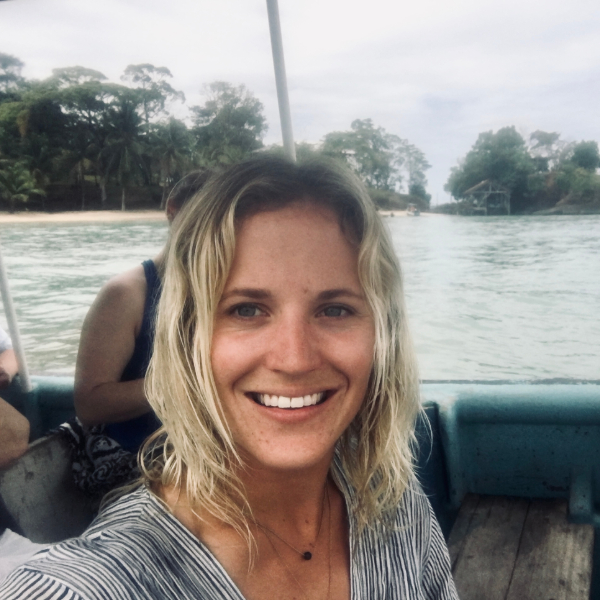 Captain, Eco Tour Guide
A houseboat dwelling captain crazy about all things salty at the end of Hwy 1 on the quirky island of Key West. When I'm not passionately persuading my peers about switching from single use plastics to reusable alternatives you will find me in the dusty boatyard trying to build a catamaran. It's entertaining to say the least!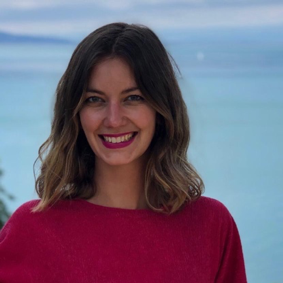 Natasha Pergl
Natasha Pergl
United Kingdom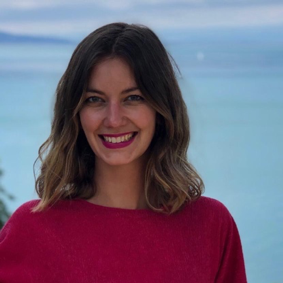 Sustainability Business Innovation Lead
Natasha is the Global Sustainability Lead for Innovation Services and Solutions at SAP, helping customers solve some of their biggest environmental, economic and societal challenges through technology and innovation. This is in support of SAP's vision to accelerate the move towards a restorative and regenerative economy, providing customers, NGOs, governments and partners with the tools, insights and solutions needed to eliminate waste, maximise resource productivity and transition to circular business models.
Natasha is co-leading SAP's ambition to create a cleaner ocean by 2030, working closely with leading NGOs and producers to better enable cross-industry collaboration and transparency across the supply chain. Born in Australia and now based in London, this will be Natasha's maiden voyage across the seas. Natasha wants to use the experience of being immersed in the plastics problem first hand to collect knowledge and insights on the accumulation of microplastics in the South Pacific Gyre. She will share this research with business as input into their efforts to tackle plastic pollution at source.
Natasha is also responsible for the execution of SAP's sustainability strategy in their global innovation services team.
With over 12 years experience in technology, innovation and consulting for some of the world's biggest brands, Natasha is a BA Philosophy graduate from University of Nottingham and a 2019 WACL Future Leader and alumni for the Marketing Academy.
Leg Itinerary
15th February 2020

Leg 7 guest crew arrive.

San Cristobal, Galapagos

15th February 2020

EVENT: Waste survey and clean-up.

San Cristobal, Galapagos

17th February 2020

Planned departure towards Rapa Nui (Easter Island).

San Cristobal, Galapagos

Sailing, science, talks and adventures at sea!

2nd March 2020

Planned arrival into Rapa Nui (Easter Island).

Hanga Roa, Rapa Nui

3rd March 2020

EVENT: Outreach Talk - Stories of science, sailing and solutions!

Hanga Roa, Rapa Nui

4th March 2020

Leg 7 guest crew depart.

Hanga Roa, Rapa Nui
Claire McCluskey Superpower Story
Meet Claire, a Contemporary Artist who joined Leg 7 of our Round the World voyage. Claire reflected on bringing awareness to the plastic crisis through her art, and the impact it can have within the teaching curriculum.