Tahiti to Raratonga, Cook Islands
Leg 9
Tahiti, in the Society Islands archipelago is the largest island in French Polynesia. Tahiti is formed of two extinct volcanoes and has a rich and diverse cultural heritage. Before we set sail, we will collaborate with a local organisation to look at the plastic pollution issues the island faces in more depth, allowing us to fully immerse in the issue from the very start. As we set sail we will pass through the tranquil lagoon which is rich in marine life and beyond the reef into the open ocean where we could be lucky enough to see a pod or two of Spinner Dolphins, that are year-round residents of these waters. 
We will spend just over a week on board, sailing 600 nautical miles to the main Cook Island, Raratonga. Skirting the edge of the South Pacific Gyre we will spend just under 5 days at sea where we will be able to carry out our scientific research, including our surface manta trawls and processing of ocean surface microplastic samples. Rarotonga will provide another amazing vista as we near land.  Fringed by a lagoon, it is famed for its underwater life and so is a popular scuba diving and snorkelling destination. We will step ashore to tell our tale and fulfill our mission of 'making the unseen seen'. 
MEET THE TEAM
Mission Leader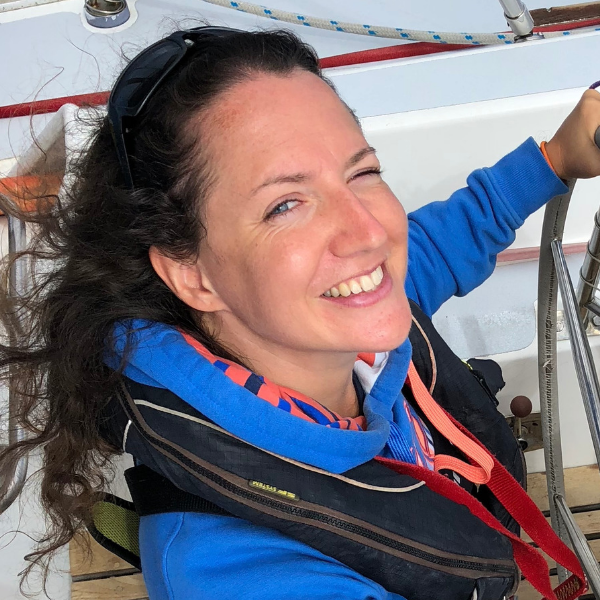 Sally Earthrowl
Sally Earthrowl
United Kingdom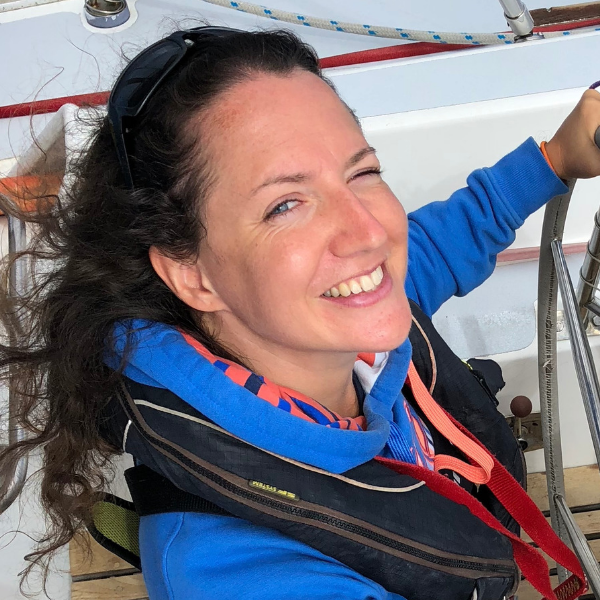 SALLY is a keen environmentalist, adventurer and ocean advocate. When living in Bali, she saw first-hand the devastating impact and upstream issues around plastic pollution in a developing country. This propelled her to take action, working closely with the local community to educate and raise awareness to bring about change in local waste management systems and behaviours. In 2018, Sally sailed through the Great Pacific Garbage Patch on eXXpedition North Pacific gaining first-hand experience of the extent of plastic in our oceans and contributing to 'science at sea'.
Prior to joining the eXXpedition team, Sally had a 12-year career as a Geography teacher, Head of Department and whole-school Teaching and Learning Coordinator. Sally values the importance and power of education as a key contributor to the sustainable management of global issues. As a teacher, Sally has always been student-focused; nurturing a creative learning environment allowing students to flourish and succeed. Under her charge students have achieved impressive levels of academic progress but most importantly to Sally, they have developed a passion for the planet they call home and a confidence to take action to protect it.
Swapping her classroom for S.V.TravelEdge and the school environment for the planet, Sally is excited about the opportunity to learn and raise awareness amongst crew and in the communities we will visit.
Guest Crew
Maureen Walschot
PhD Researcher
Maureen is a PhD researcher at the Center for International Crisis and Conflict Studies (CECRI) and a teaching assistant in International Relations at the catholic University of Louvain (UCL) in Belgium. Her PhD thesis is focusing on transboundary hydro-politics, water security and cooperation. Lately, she has been working more specifically on environmental security and gender. She is also a member of Louvain4Water, a multidisciplinary research platform for developing fundamental and applied research activities, advanced training programs and services related to water. Through the eXXpedition project, she intends to bring the issue of ocean plastic pollution on the agenda of the platform. Moreover, Maureen is the co-founder of the non-profit association Les Sous-Entendues, which aims at promoting feminine visibility in the European Union. She hopes to spread the message and the work of the eXXpedition team to women and girls all to inspire them to address ocean plastic pollution.
Having lived along coastlines in several countries such as Australia, Mexico, Ecuador, or the U.S., Maureen has developed a strong love for the ocean and its marine life. Roaming around the globe, she has surfed some of its waves and has a PADI rescue diver certification.
Nicole Thomas
Nicole Thomas
United States of America
Animal Care Expert
Nicole is an environmentalist at heart. Her passion for conservation efforts around the world is what drives her to act in raising awareness and to create global change. A love for the ocean at an early age brought her to San Diego working with marine mammals in a free release setting. Her most cherished experienced was in San Felipe, Mexico assisting with the efforts to save the critically endangered Vaquita Porpoise. It was with this experience that she grew a desire to dive deeper into conservation efforts and human-environment interactions.
As a volunteer for Global Conservation Force she coordinates environment and ecology projects that will bring awareness to the effects that plastics have on marine life. Her love for travel has helped her see firsthand the effects for pollution around the world and reinforces the need for global change. With a degree in Sustainability and Organizational Leadership Nicole is thrilled to share her knowledge and ideas with the world and to create a positive change.
Margo Hughes
Associate Scientist
On the job, Margo is a highly motivated Associate Scientist with extensive quality and analytical experience in food, flavour and fragrance manufacturing, consultancy and environmental sectors. She has proven skills in managing teams, organising work flow and analytical testing with a record of achievement in implementation of strategic continuous improvement projects and delivery of outstanding cost and time savings. A dependable, hardworking, flexible team player.
She is looking forward to being a more informed ambassador with regard to marine pollution and is motivated to raise awareness and participate in seeking solutions. Her motivation stems from a lifetime love affair with the sea, boats and all things nautical. She recently completed her Coastal Navigation course and received her Day Skipper certificate in sailing. Margo is eagerly looking forward to sailing with the eXXpedition crew on Leg 9.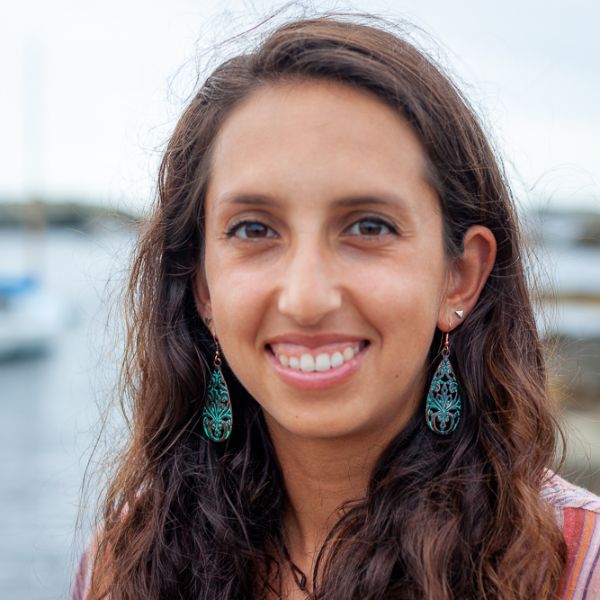 Paige Myatt
Paige Myatt
United States of America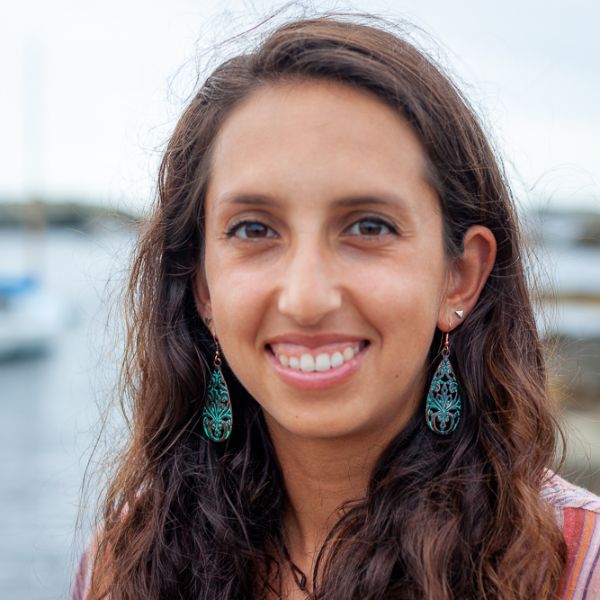 Environmental Steward
Paige is currently the Program Manager for Sailors for the Sea Powered by Oceana, an ocean conservation organization that engages, educates and activates the sailing and boating community to restore ocean health. True to her title of "Jill of all Trades", she holds a Bachelor of Science degree in Mechanical Engineering and a Master of Arts degree in International Development & Social Change, with a concentration in Climate Change Impacts and Adaptation.
While in undergrad, she completed a project with a Maori community in New Zealand, where she grew to embody the ethos that humans are the protectors and guardians of the natural environment. Acutely aware of the impacts that climate change and plastic pollution are having on coastal communities, both in her hometown and around the world, Paige approaches these challenges with an optimistic embrace, leveraging youth voices to drive change.
Susie Crick
Chair Surfrider Foundation Australia (Voluntary); International Flight Attendant / Qantas Airways (Part Time); Director of Planet Childcare
"I believe that we all live downstream and whatever actions we take now to protect our oceans, will benefit future generations. We are all one ocean and every positive action that we do will ripple out in a positive way".
Susie is an environmentalist, mother and the first female Chair of the Surfrider Foundation Australia. Her role at Surfrider is in a voluntary capacity as she has a strong passion for protecting and conserving Australia's oceans, waves and beaches. Her day jobs include being an international Flight Attendant and also a Director of a Preschool that she built for her children 22 years ago. Susie sits on three 'not for profit' environmental boards and spends her spare time organising beach cleans, campaigning for the ocean, and organising events that involve educating the community about keeping our oceans clean and preserving marine ecosystems. Susie enjoys connecting with like minded people and presenting at conferences.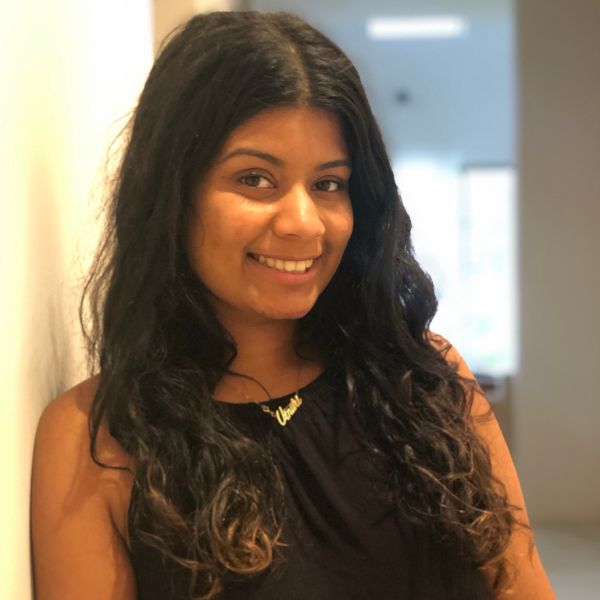 Lokugan Hewage Vinuri Yasara Silva
Lokugan Hewage Vinuri Yasara Silva
Australia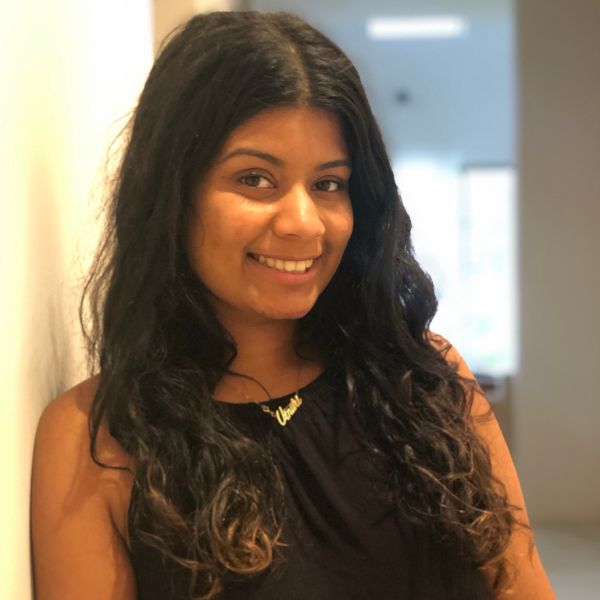 Student
Vinuri has always been drawn to the ocean and water since she was young. She has engaged in all water sports in school which includes swimming, rowing and water polo. Now, she is a 4th year Uni student studying her honours degree in Bachelor of Science- Marine Biology at the University of Adelaide, Australia. She was born and raised in Sri Lanka and moved to Australia for her studies. As a dual citizen of both countries she wanted to tackle the oceanic plastic issue in both her countries to her best ability. Therefore she decided to investigate microplastics in small filter feeding fish in Sri Lanka and Australia for her honours year research project. Through the dramatic and scary results she has been finding, she wants to raise awareness and try and reduce the oceanic plastic problem in both her countries.
She decided to be apart of the eXXpedition crew to help solve the global oceanic plastic issue and contribute to this vital journey.
Philippa Grundy
Philippa Grundy
United Kingdom
Sailor
Philippa Grundy is 23 years old. Since graduating from Edinburgh University in May of 2018 with a degree in Social Anthropology and Social Policy, she has been working out in the Mediterranean as a flotilla skipper.
She has a passion for all things to do with the seas and sailing and therefore is incredibly invested in trying to tackle the ocean plastics crisis. Wanting to continue to work in the Maritime field she has an interest in making it as eco-friendly and plastic-free as possible.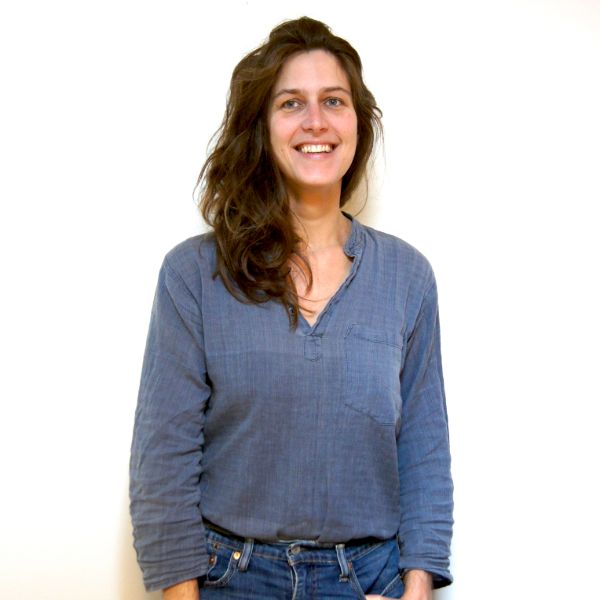 Claire Marsauche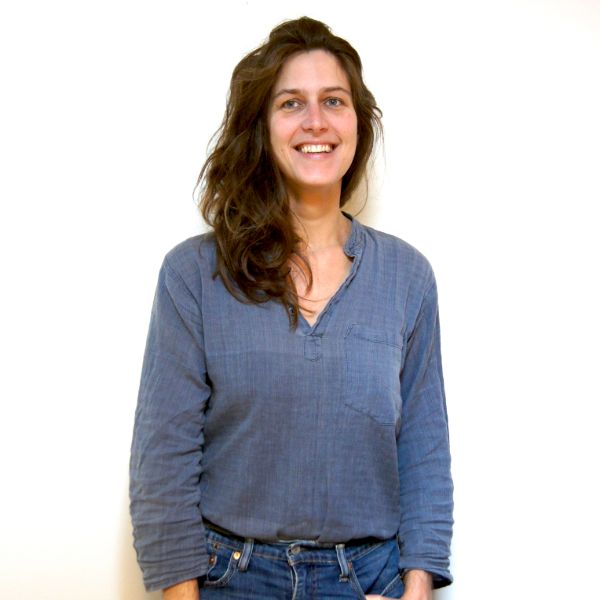 Illustrator
Grown in the french countryside, raised by an organic winemaker and single mom, Claire is both passionate about environmental issues and women empowerment.

Illustrator, graphic designer, traveller, and master of sociology, she first heard of the Great Pacific Garbage Patch during her master degree of environmental sociology in Lisbon. As an artist, she is fascinated by the variety and the beauty of marine creatures, from the tiny plankton to the majestic whale.
She hopes to raise awareness about plastic pollution and why oceans are so important for our survival as a species through her art.
Derya Guerer
Earth Scientist
A scientist, outdoor enthusiast, adventurer, Derya (meaning 'sea' or 'ocean') has worked as a geologist in remote and rugged conditions all over the world. Her research evolves around the reconstruction of Earth's ancient oceanic lithosphere from the sparse geologic record preserved in mountain ranges. Derya's biography is intimately linked to the sea.
She studied marine science and ultimately Earth Sciences. Driven by curiosity in the world that surrounds us and her personal motivation, Derya wants to use her expertise as Earth Scientist and educator to contribute to a cause that affects us all.
Olivia Clarke
Olivia Clarke
United Kingdom
Business Analyst
Olivia is a sustainable living advocate working in the often less sustainable corporate world. While studying business at university, she gained a greater understanding about how the for-profit world can both shape and protect the natural world as well as be its biggest threat. She felt compelled to work towards spreading the environmental message from within big companies, to raise awareness and change perceptions.
Olivia has always felt most at home when near the sea and has sailed in Australia.
Olivia is very excited to be taking part in eXXpedition Leg 9, collaborating with other inspirational (and incredibly knowledgable) women to raise awareness of how how visible and invisible plastic pollution is impacting upon the health of our oceans and ourselves. Equally Olivia is keen to increase her own technical knowledge of plastic pollution to practicially inform decision making on how to make it stop.
Leg Itinerary
Day 1: Leg 9 guest crew arrive.

Papette, Tahiti

EVENT – Waste survey and clean-up.

Papette, Tahiti

Day 2: Planned departure towards Rarotonga, Cook Islands.

Papette, Tahiti

Sailing, science, talks and adventures at sea!

Day 7: Planned arrival into Rarotonga, Cook Islands.

Rarotonga, Cook Islands

EVENT: Outreach Talk - Stories of science, sailing and solutions!

Rarotonga, Cook Islands

Day 8: Leg 9 guest crew depart.

Rarotonga, Cook Islands