eXXpedition's virtual voyages are designed to take crew on a transformative journey, on land, as we continue our route around the world. They're designed to give guest crew an in-depth understanding of the true impact of the plastics issue, forge and deepen relationships within our eXXpedition global community, develop solutions-based thinking and result in an action plan to apply crew superpowers to solve the problem.
On this voyage, Watch 5 takes us to beautiful Fiji, a nation of over 300 main islands, of which 106 are permanently inhabited and steeped in culture. It is reported that Fiji uses an alarming number of plastic bags, between 50 and 60 million per year. With an appearance from a Fijian commonwealth representative we will investigate the plastic pollution of this island. This will provide an insight into the issues it faces in terms of the environmental impact and waste management. 
Meet the team
Mission Leader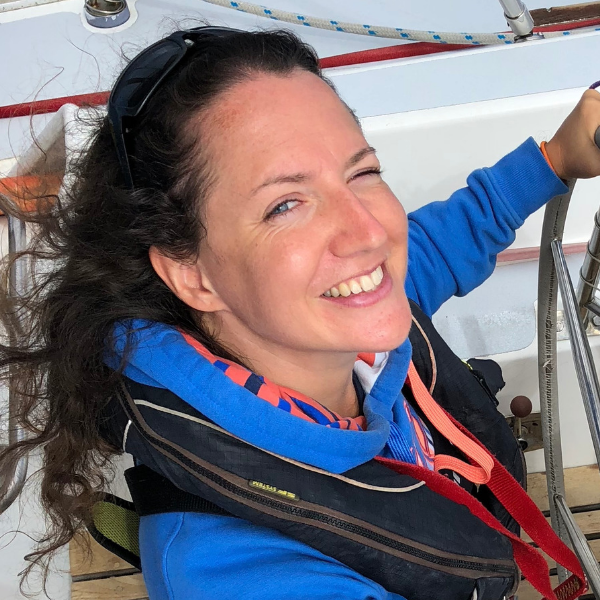 Sally Earthrowl
Sally Earthrowl
United Kingdom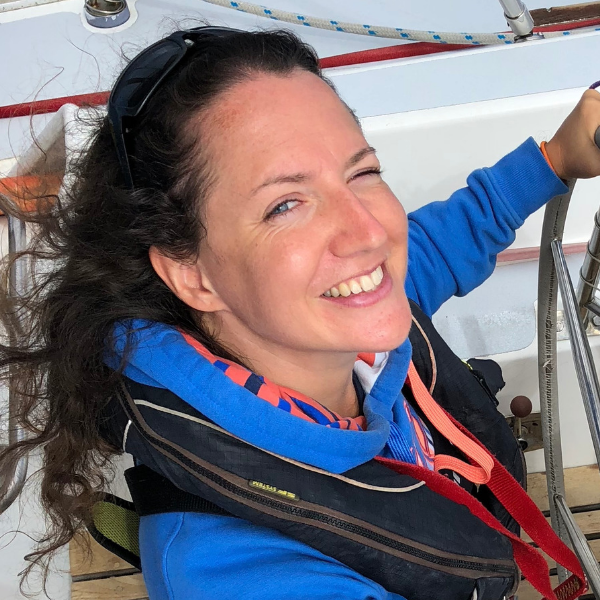 SALLY is a keen environmentalist, adventurer and ocean advocate. When living in Bali, she saw first-hand the devastating impact and upstream issues around plastic pollution in a developing country. This propelled her to take action, working closely with the local community to educate and raise awareness to bring about change in local waste management systems and behaviours. In 2018, Sally sailed through the Great Pacific Garbage Patch on eXXpedition North Pacific gaining first-hand experience of the extent of plastic in our oceans and contributing to 'science at sea'.
Prior to joining the eXXpedition team, Sally had a 12-year career as a Geography teacher, Head of Department and whole-school Teaching and Learning Coordinator. Sally values the importance and power of education as a key contributor to the sustainable management of global issues. As a teacher, Sally has always been student-focused; nurturing a creative learning environment allowing students to flourish and succeed. Under her charge students have achieved impressive levels of academic progress but most importantly to Sally, they have developed a passion for the planet they call home and a confidence to take action to protect it.
Swapping her classroom for S.V.TravelEdge and the school environment for the planet, Sally is excited about the opportunity to learn and raise awareness amongst crew and in the communities we will visit.
Nicola de Quincey
Nicola de Quincey
United Kingdom
Conservation Architect
I am a conservation architect committed to finding more sustainable approaches to design and construction especially in the imaginative reuse of historic buildings and places. I was brought up in Norfolk (England). I studied in Liverpool and have lived in London for my adult life. I am a keen sailor. I learned to sail as a child and am looking forward to sailing in the Pacific.
I am seeking solutions that understand the experience of past generations and respond to the challenges and opportunities of today.
Taylor Maddalene
Taylor Maddalene
United States of America
Non-Profit Management
Taylor is an avid scuba diver, paddler, sailor, and all-around ocean lover with a passion for conservation and science communication. She is currently based in Washington DC and leads the Plastics Initiative at the National Geographic Society, which includes conducting 'Sea to Source' expeditions to better understand plastic flow, composition, and load in river systems.
Taylor was born in the US, raised in the UK, and has been lucky to be able to work on ocean science and conservation around the world, including Australia, the Caribbean, South Asia, and the South Pacific. Taylor has a BA in Environmental Science with a focus on Marine Ecology from the University of Virginia and a Masters in Marine Biodiversity and Conservation from the Scripps Institution of Oceanography at UC San Diego.
Tharaka Sriram
Founder, Ocean Education & Campaigner, Whale and Dolphin Conservation
In 2015 Tharaka Sriram founded the ocean literacy initiative called "Ocean Education", where she inspires people for Marine Protected Areas (MPAs) and fights for the establishment of a global network of strongly protected MPAs.
She also works as a campaigner for the world's largest whale and dolphin conservation organization – WDC, Whale and Dolphin Conservation. There, she is  committed to stop whaling and inform people about the "Green Whale" – the essential role of whales as the largest climate protectors and our allies against climate change.
As a linguist and political scientist, she has lived on six of the seven continents. The six languages that she speaks fluently made it easier for her to work at the UN, NGOs, ministries and institutions that focused on the issues of women's rights, development cooperation, Youth and marine conservation.
Marjan Verschraegen
Marjan Verschraegen
Belgium
Artist - Environmental Technician
Marjan Verschraegen was born in Ghent, Belgium on 28th of May 1975. Now she lives in Foley, Alabama, USA
Marjan studied publicity and three-dimensional art at St.-Lucas academy, Ghent. In 2004 she started studying photography. She was awarded for her entry in the Coke Light & Seduction competition and exhibited in the museum of photography in Antwerp-Belgium.
In 2006 she worked together with Carl Dekeyzer (MAGNUM) on a project of the Flemish Primitives, which was a great experience. After getting her Bachelor degree, she took some time to travel and break limits – Iceland, India, France, Gulf of Mexico…

After visiting The Gulf Of Mexico several times (and having a strong affection with this region), she decided to work on The Oil Spill disaster (2010) and finish her Master Degree (2011). 2012 would be a new beginning. She married singer/songwriter Elaine Petty and moved permanently to Alabama, USA.

Her affection for the environment and going back to "the basics of life", continued to inspire her and resulted in her present project 'OCEANTRASH' – a mix of 'pure photography', 'graphic design' and 'performing activism'. 'OCEANTRASH' is still finding its shape and will soon set a statement for saving our oceans and bringing global awareness about protecting our natural resources.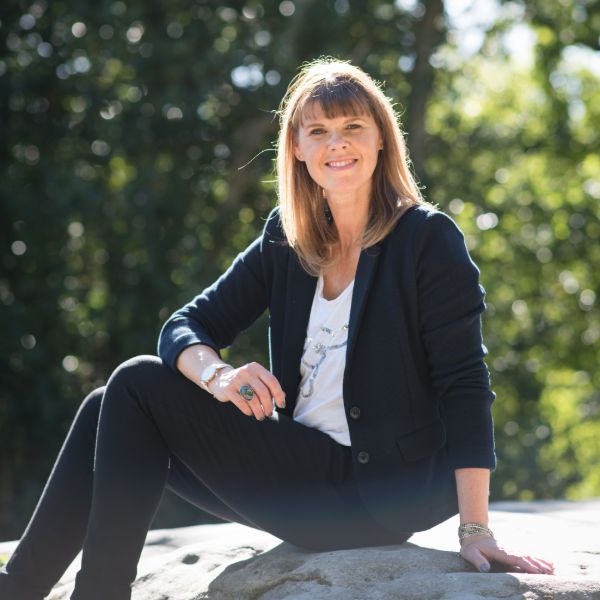 Katie Redfern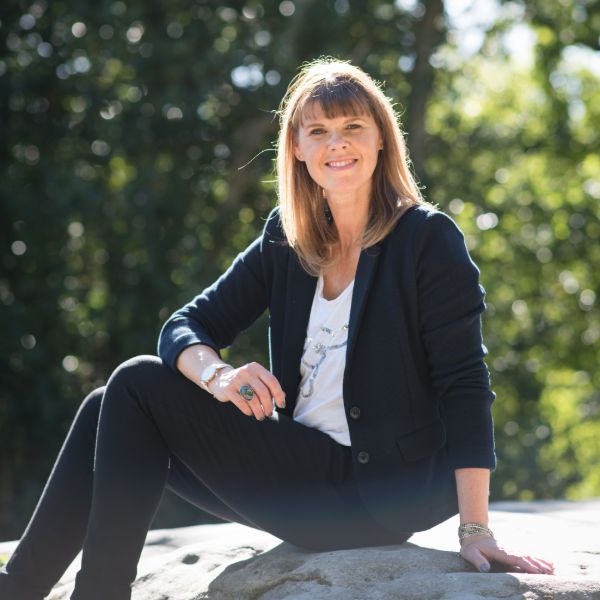 Founder of Meaningful Recruitment
As founder of Meaningful Recruitment Katie connects with amazing individuals and organisations that are striving to make a positive social impact in our world. She provides career coaching to help them achieve their aspirations and runs campaigns to help organisations find the talent to help them achieve their visions and solutions that will benefit our communities and our planet.
The plastic crisis comes up time and time again with her clients and through her podcasts and time on the radio, much interest is being raised from her followers on how they can contribute to the solutions. She's so passionate about bringing about change to rid our oceans of plastic that she's travelled to Norway and connected with people such as Boyan Slat's team of Ocean Cleanup in San Francisco.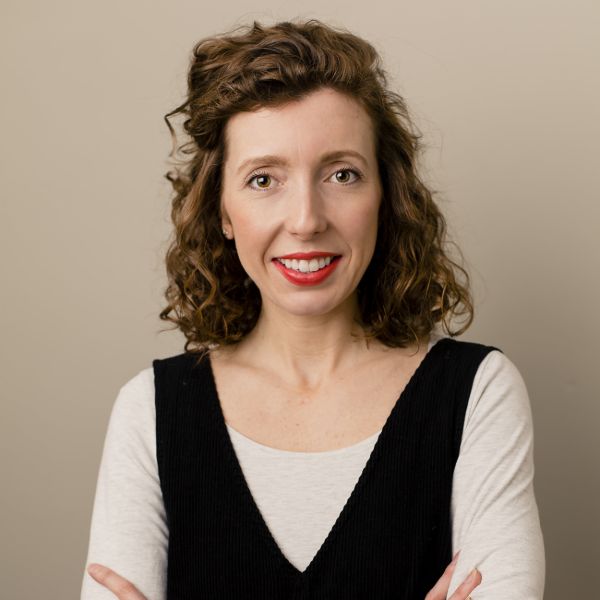 Pippa Corry
Pippa Corry
United Kingdom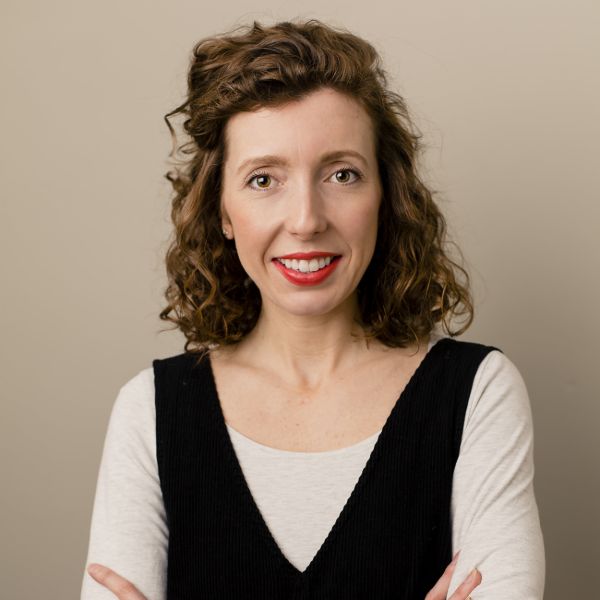 Sustainable Brand & Packaging Consultant
Pippa is the founder of philo & co, a Sustainable Brand & Packaging Consultancy based in Sydney. She holds a BSc in Product Design and has more than 9 years experience within the creative industry. Pip is driven by the power of design to help re-define 'business as usual' and create a more resource efficient economy.
"I believe the answer lies within a Circular Economy and closed loop design, we simply cannot continue consuming at our current trajectory. We have seen for too long the grave consequences it is having on the natural world our existence depends upon."
Pip plays an active role within her community to help educate and inspire change, she is a mentor to openIDEO and an advisor to Plastic Free Bondi.
"I'm really looking forward to working with my fellow crew on board the eXXpedition vessel and better understanding how we can utilise our scientific findings to fuel innovation in up stream solutions."
Tünde Kelemen
Environmental and Safety Engineer
Tünde is an environmental process engineer and a safety engineer, interested in environmental sciences. She considers herself a global citizen, she is from Hungary but living in Austria, and is a mother of 2 kids. Tünde is passionate about protecting our beautiful planet and creating a sustainable world. She would like to use her enthusiasm and skills to explore the impact of plastic pollution, and to communicate and educate findings to different generations, to help everyone understand better how we can live a sustainable life.
Ellen Reynolds
Ellen Reynolds
United States of America
Owner of a Small Inn
Ellen earned a Bachelor's Degree in Environmental Studies, with a focus in Marine Ecology from the University of North Carolina. In the years following she worked in Alaska as a Commercial Fisheries Biologist for the National Oceanic and Atmospheric Association, and then as a Product Assurance Scientist for a chemical plant on the coast of Maine.

In 2017, Ellen earned her Master's Degree in International Logistics Management from Maine Maritime Academy.
Ellen is the mother of two boys, ages 3 & 5, and has been married to Casey, a Marine Engineer, for seven years. Ellen and Casey own and operate a small seasonal inn on the coast of Maine, and are working to create a business model that is both financially and environmentally sustainable.
Ellen is passionate about art, writing, experiential learning, outdoor exploring, and all things ocean-related.

About Virtual Voyages
Six-Part Journey
eXXpedition Virtual Voyages will give guest crew an in-depth understanding of the true impact of the plastics issue, forge and deepen relationships within our eXXpedition global community, develop solutions-based thinking and result in a plan for how each participant can apply their superpower to solve the problem.
The Virtual Voyages will include many of the best parts of eXXpedition's  at-sea missions, giving the crew onboard an unique opportunity to network with talented women from across sectors and gain the knowledge and expertise to speak with authority on the issue of plastic pollution and its solutions.
We will also be delivering the sessions on a watch schedule to allow us to loop together our multinational crew, giving us a broader perspective and understanding about the issue which needs to be solved at a global level.
Partners & Sponsors
Thank You
eXXpedition Virtual Voyages are possible with the support of our generous sponsors.
Virtual Voyage Watch
2 Week Schedule
5th February 2021

Watch One: Meeting your Multidisciplinary Crew

Day 1

Citizen Science Project over the weekend. Data to be submitted by 12:00 GMT on Monday 25th January 2021.

8th February 2021

Watch Two: Understanding the Problem

Day 5

11th December 2021

Watch Three: Navigating the Solutions

Day 7

13th February 2021

Watch Four: Finding your Superpower

Day 9

15th February 2021

Watch Five: Global to Local

Day 12

18th February 2021

Watch Six: Taking Action

Day 14