Leg 4: Australia
eXXpedition's virtual voyages are designed to take crew on a transformative journey, on land, as we continue our route around the world. They're designed to give guest crew an in-depth understanding of the true impact of the plastics issue, forge and deepen relationships within our eXXpedition global community, develop solutions-based thinking and result in an action plan to apply crew superpowers to solve the problem.
On this voyage, Watch 5 takes us to Australia home to the famous Great Barrier Reef. On this leg, we'll be joined by an Australian commonwealth representative who will share insights into Australia's waste management strategies and how they're tackling the plastics issue.
Meet the team
Mission Leader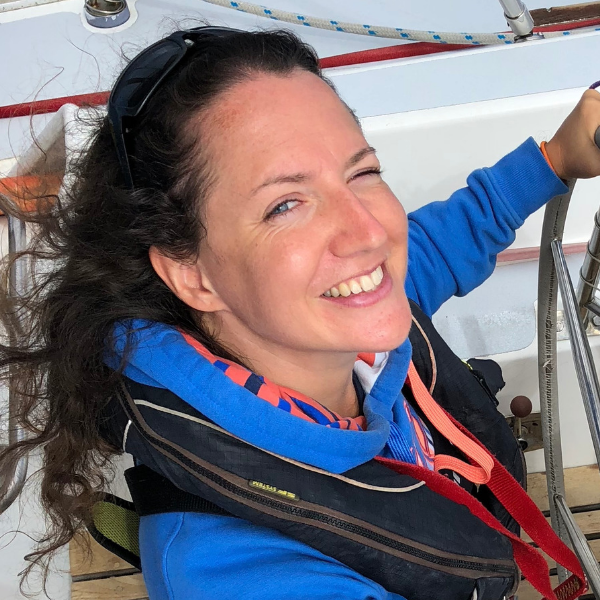 Sally Earthrowl
Sally Earthrowl
United Kingdom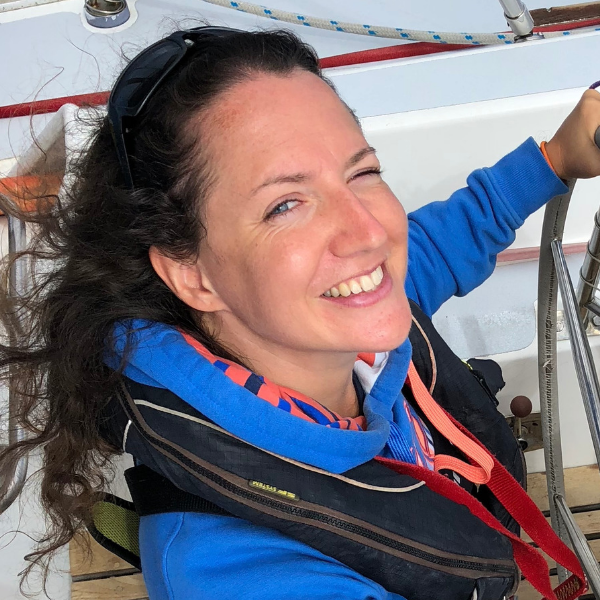 SALLY is a keen environmentalist, adventurer and ocean advocate. When living in Bali, she saw first-hand the devastating impact and upstream issues around plastic pollution in a developing country. This propelled her to take action, working closely with the local community to educate and raise awareness to bring about change in local waste management systems and behaviours. In 2018, Sally sailed through the Great Pacific Garbage Patch on eXXpedition North Pacific gaining first-hand experience of the extent of plastic in our oceans and contributing to 'science at sea'.
Prior to joining the eXXpedition team, Sally had a 12-year career as a Geography teacher, Head of Department and whole-school Teaching and Learning Coordinator. Sally values the importance and power of education as a key contributor to the sustainable management of global issues. As a teacher, Sally has always been student-focused; nurturing a creative learning environment allowing students to flourish and succeed. Under her charge students have achieved impressive levels of academic progress but most importantly to Sally, they have developed a passion for the planet they call home and a confidence to take action to protect it.
Swapping her classroom for S.V.TravelEdge and the school environment for the planet, Sally is excited about the opportunity to learn and raise awareness amongst crew and in the communities we will visit.
Catherine Halliday
Catherine Halliday
Canada
Vice Principal of an International School
Catherine is currently a Design and Art teacher at an International School in Japan as well as a Vice Principal and mother of two. During her time teaching, she has become increasingly aware of the issues that her students and children will face as they embrace an unknown future. Catherine hopes to find and create opportunities for herself and those around her to make this world both healthy and beautiful.
Nicole Garofano
Nicole Garofano
Australia
PhD Candidate & Community Waste Practitioner
After spending 14 years in the travel and tourism industry, in 2003, Nicole had a life-changing experience when she left Sydney for a year of travel. After seven months traversing Central and South America, Nicole arrived in the Caribbean island of Barbados. After volunteering for two months at the Barbadian environmental education non-governmental organisation, Future Centre Trust, Nicole was invited to continue her work for two more years. Two years turned into eight, with Nicole eventually leading the organisation, spending much time on solid-waste related projects including recycling.

Now Nicole's main focus is finishing her PhD at the School of Earth and Environmental Sciences at the University of Queensland, Brisbane. Her thesis analyses the generation and management of plastic food and beverage packaging material in the context of small island developing states.

Based on her unique experience, Nicole joined WasteAid as an Associate in December 2018. WasteAid works in parts of the world where there are no or limited waste management services. Through her eXXpedition experience, Nicole plans to highlight the work of WasteAid to improve plastic management in developing countries, preventing the flow of plastics into the world's ecosystems. Nicole thanks WasteAid for their support in promoting this journey.

Connecting her travel and sustainability passions, Nicole has also worked part-time with EarthCheck since 2014. EarthCheck is the world's leading scientific benchmarking certification and advisory group for travel and tourism and is focused on sustainability of the industry. Nicole is grateful to EarthCheck for its financial sponsorship of her eXXpedition participation and welcomes others to join EarthCheck in this endeavour!

Nicole plans to use her wide-ranging interests, experience, and her eXXpedition research journey to change the way we value plastic, collecting and capturing it wherever possible, and to #useplasticbetter.
Julie Sommer
Julie Sommer
United States of America
Biologist, Project Manager and Mother
Julie considers herself a mother and activist. She strives daily to advocate for the vulnerable and under served populations and the effects of plastic pollution in all stages of its "life-cycle" affects the entire planet. She was born and raised in Omaha, Nebraska USA. She received a Master's Degree in Molecular Biology and Phylogenetics but gave up the lab life to work managing research laboratory spaces at the University of Nebraska Medical Center.
Growing up on the Great Plains, she adored the vast oceans of prairies but when she traveled to the actual ocean for the first time at age 19, she was forever drawn to its power. The ocean is the terminus to all land based activity and she wants to protect it by gaining the tools to positively influence others to do the same.
Jen Wilks
Entrepreneur, Ethical Investor & Chartered Accountant
Jenny lives in the Redlands, Brisbane in Queensland Australia. She studied Commerce at the University of Queensland, undertook post-graduate studies at QUT & is a Chartered Accountant. This training and discipline has equipped her with an ethical analytical mind and keen problem-solving skills. Jenny utilises her corporate networks to create awareness in her community of eXXpeditions' mission, and to inspire and influence others to #BeTheChange and #SaveOurBeesTreesSeas.
Together with her husband Neil, she invests in companies that can make a difference for our planet. In her current role as an Investor in Our Eco Clean, she has joined the #IQuitChemicals movement and is applying her skills to the company's circular economy journey and global expansion. Working both upstream and downstream in Our Eco Cleans supply chain, she enjoys finding ways to make a difference for customers, suppliers, communities and our planet. She also sits on the Fast Moving Consumer Goods committee of the American Chamber of Commerce in Australia.
A keen sailor, scuba-diver and kayaker, the ocean has driven Jens key decisions and has shaped her life journey. Her Great Grandmother sailed to Australia alone as a very young immigrant, her Great Aunt was a war-bride and one of her ancestors was an early Sydney-Hobart competitor….Jen has inherited their adventurous spirit! At home, she loves quality time with her supportive husband Neil (also an entrepreneur and musician) and her close family & friends. She also enjoys being a whippet-slave to a much-loved family pet, Sierra!
Sara Longo
Sara Longo
United States of America
Sustainable Technology Entrepreneur
With a background in biological research, project management, and entrepreneurship, Sara believes strongly in environmental conservation, sustainable fashion, and using technology for empowerment and storytelling.
Born and raised in Pittsburgh, Pennsylvania, Sara was always drawn to the water and travels to the ocean as much as possible. One of her favourite activities includes marine conservation with her brother Michael and sister Maria as part of NOAA's Apex Predator Cooperative Shark Tagging Program. Together, they have tagged several species of shark, including Nurse, Bull, Lemon, and Blacktip.
Sara is the currently the Managing Director for an air quality startup, Vice President of Style412, Founder of ACEing Autism Pittsburgh, and Founding Member of the International Free Expression Project. She holds a Bachelor of Science in Biology from Allegheny College and Executive Leadership Certificates from Carnegie Mellon University and Coro Center for Civic Leadership. She volunteers her time as an Animal Foster with the local Humane Society and a Mentor for emerging startups.
Philippa Grundy
Philippa Grundy
United Kingdom
Sailor
Philippa Grundy is 23 years old. Since graduating from Edinburgh University in May of 2018 with a degree in Social Anthropology and Social Policy, she has been working out in the Mediterranean as a flotilla skipper.
She has a passion for all things to do with the seas and sailing and therefore is incredibly invested in trying to tackle the ocean plastics crisis. Wanting to continue to work in the Maritime field she has an interest in making it as eco-friendly and plastic-free as possible.
Derya Guerer
Earth Scientist
A scientist, outdoor enthusiast, adventurer, Derya (meaning 'sea' or 'ocean') has worked as a geologist in remote and rugged conditions all over the world. Her research evolves around the reconstruction of Earth's ancient oceanic lithosphere from the sparse geologic record preserved in mountain ranges. Derya's biography is intimately linked to the sea.
She studied marine science and ultimately Earth Sciences. Driven by curiosity in the world that surrounds us and her personal motivation, Derya wants to use her expertise as Earth Scientist and educator to contribute to a cause that affects us all.
About Virtual Voyages
Six-Part Journey
eXXpedition Virtual Voyages will give guest crew an in-depth understanding of the true impact of the plastics issue, forge and deepen relationships within our eXXpedition global community, develop solutions-based thinking and result in a plan for how each participant can apply their superpower to solve the problem.
The Virtual Voyages will include many of the best parts of eXXpedition's  at-sea missions and on-shore workshops, giving the crew onboard an unique opportunity to network with talented women from across sectors and gain the knowledge and expertise to speak with authority on the issue of plastic pollution and its solutions.
We will also be delivering the sessions on a watch schedule to allow us to loop together our multinational crew, giving us a broader perspective and understanding about the issue which needs to be solved at a global level.
Partners & Sponsors
Thank You
eXXpedition Virtual Voyages are possible with the support of our generous sponsors.
Virtual Voyage Watch
2 Week Schedule
12th March 2021

Watch One: Meeting your Multidisciplinary Crew

Day 1

Citizen Science Project over the weekend.

15th March 2021

Watch Two: Understanding

Day 5

18th March 2021

Watch Three: Navigating the Solutions

Day 7

20th March 2021

Watch Four: Finding your Superpower

Day 9

22nd March 2021

Watch Five: Global to Local

Day 12

25th March 2021

Watch Six: Taking Action

Day 14