eXXpedition's virtual voyages are designed to take crew on a transformative journey, on land, as we continue our route around the world. They're designed to give guest crew an in-depth understanding of the true impact of the plastics issue, forge and deepen relationships within our eXXpedition global community, develop solutions-based thinking and result in an action plan to apply crew superpowers to solve the problem.
This voyage is a condensed one day version of our Virtual Voyages. Watch 5 takes us to Vanuatu, a nation of over 80 islands which are volcanic in origin and feature long narrow coastal plains. We will be joined by a commonwealth representative to find out more about the plastic pollution issues on the islands and how they're working to tackle it.
Meet the Team
Mission Leader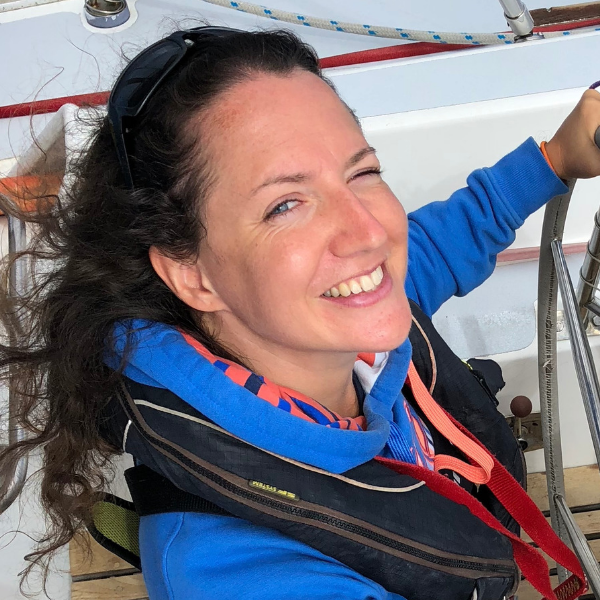 Sally Earthrowl
Sally Earthrowl
United Kingdom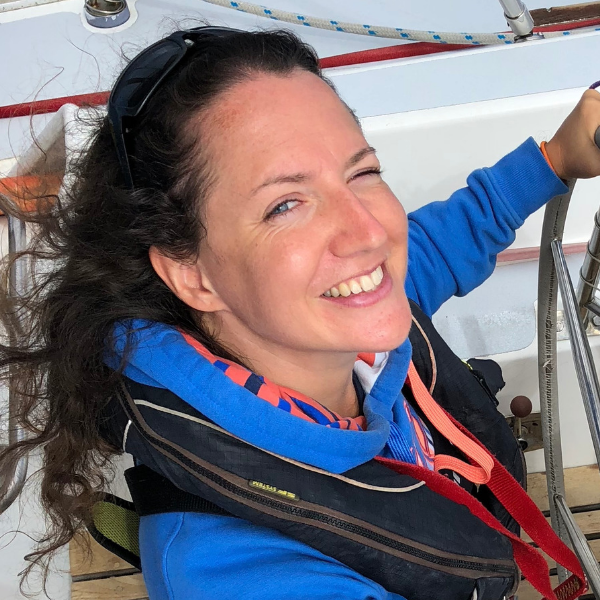 SALLY is a keen environmentalist, adventurer and ocean advocate. When living in Bali, she saw first-hand the devastating impact and upstream issues around plastic pollution in a developing country. This propelled her to take action, working closely with the local community to educate and raise awareness to bring about change in local waste management systems and behaviours. In 2018, Sally sailed through the Great Pacific Garbage Patch on eXXpedition North Pacific gaining first-hand experience of the extent of plastic in our oceans and contributing to 'science at sea'.
Prior to joining the eXXpedition team, Sally had a 12-year career as a Geography teacher, Head of Department and whole-school Teaching and Learning Coordinator. Sally values the importance and power of education as a key contributor to the sustainable management of global issues. As a teacher, Sally has always been student-focused; nurturing a creative learning environment allowing students to flourish and succeed. Under her charge students have achieved impressive levels of academic progress but most importantly to Sally, they have developed a passion for the planet they call home and a confidence to take action to protect it.
Swapping her classroom for S.V.TravelEdge and the school environment for the planet, Sally is excited about the opportunity to learn and raise awareness amongst crew and in the communities we will visit.
Guest Crew
Erika Z. Muelle
Erika Z. Muelle
United States of America
Yoga Teacher
Erika was born and raised in Southern California and grew up playing on the beach. In late 2017, she retired from a 30-year career in software and has been traveling ever since. On these travels, Erika recognized the severity of the plastics issues in our oceans and all of nature's waters. She was honored to become part of the 2020 eXXpedition crew when COVID-19 hit and her leg was cancelled. She currently resides in Arkansas, the "Natural State" where she spends her time sharing the healing practices of yoga, sound and meditation; she spends most of her time in nature paddle boarding, hiking and volunteering with surf and equine therapy organizations. Erika believes many people are intimidated by the size of the plastics issue and they don't believe they can have an impact. She aims to help raise awareness that together we can have an impact on an issue that affects us all and what we each can do to reduce the use of plastic in our day-to-day lives. She's excited she can still be part of this team of inspiring women that want to spread the word about plastic pollution to a global audience.
Christina Shaw
Veterinary Surgeon & Conservationist
Originally a Veterinary surgeon from the UK, Christina spent several years working and travelling around the world and eventually settled in Vanautu where I have lived for the last 12 years. After completing her masters in Veterinary conservation medicine, she founded a conservation NGO – the Vanautu Environmental Science Society in 2014. With a focus on threatened species conservation, she works with local communities to conserve animals such as dugongs and the endemic flying foxes as well as conducting scientific studies to fill the data gap on the knowledge of these animals. Christina is a member of the IUCN Species Survival Commission Sirenia Specialist Group. Animals need their habitat and so she also work to protect seagrasses, coral reefs and forests. Plastics in the environmental affects all these habitats and animals which is why she has picked up a lot of rubbish! We organise cleanups with data collection which have been used by politicians as evidence to support the plastic bans that have come into force in Vanuatu. She continues to work on the issue of plastic pollution and finding solutions that work for the small island country. She is also a scuba instructor and partner in a dive shop in Port Vila and conduct underwater cleanups. After a devastating cyclone there in 2015 she removed over 12 tonnes of boat debris from boats wrecked in the storm in the harbour. Another project she is currently working on is with the Global Ghost Gear initiative on validating a model for where lost gear accumulates and removing ALDFG. She is also controlling a Crown-of-thorns-starfish outbreak on the reefs by injecting them with vinegar. She inherited a love of sailing from her father and as a child sailed in the Mediterranean. As an adult she have completed a couple of ocean crossings – one from LA to Hawaii and more recently crewed for a boat delivery from here in Vanautu to Kwajalein in the Marshall Islands.
Heidi Prislan
Policy Communicator
Before Heidi could walk she was immersed in the marine environment. Being Australian the ocean and surrounding aquatic environments are extremely important to her and it is a passion passed on to Heidi by her parents and grandparents. Currently living in the United Kingdom where she has been able to use her formal training in fisheries, climate change, coral reefs and mangrove to further the ambition of Commonwealth countries through the Commonwealth Blue Charter. When Heidi is not working she seeks out the calming effects of the beach, rivers and inlets. Where possible Heidi also scuba dives and explores the beauty under the ocean surface.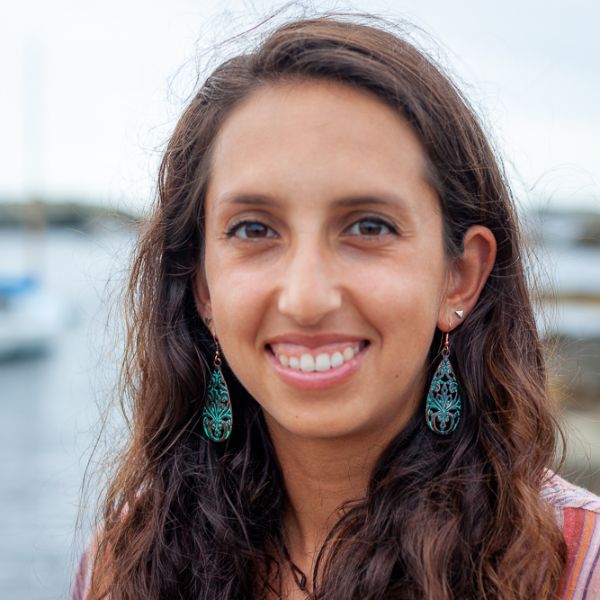 Paige Myatt
Paige Myatt
United States of America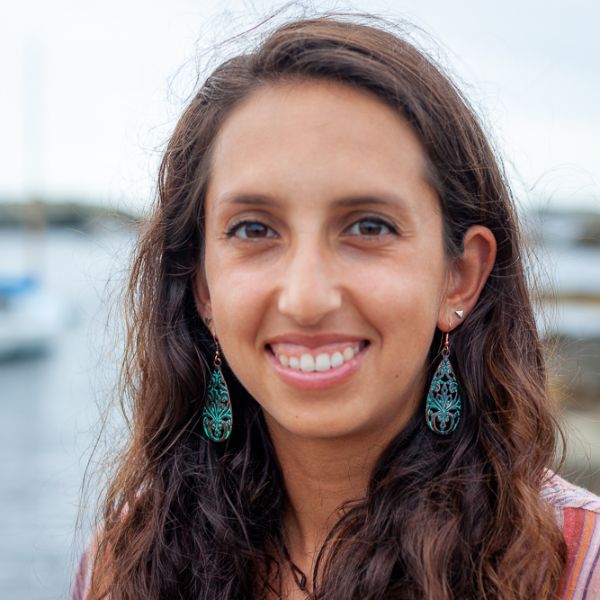 Environmental Steward
Paige is passionate about community-based solutions to plastic pollution. She is the Program Manager for Sailors for the Sea, an ocean conservation organization that empowers the sailing community to make environmentally-friendly choices while on the water and beyond.
Although a proud New Englander, Paige has always been drawn to the South Pacific. In her years studying engineering at Worcester Polytechnic Institute, she completed two environmental projects working with a Maori community in New Zealand. These experiences sparked her interest in sustainability and her work continues to be inspired by Kaitiakitanga, the Maori tradition of managing the environment through guardianship and protection.
Paige has seen the impacts of plastic pollution in her own community, working with local organizations to lead beach clean-ups and educating youth through microplastic collections around Newport Harbor. She is excited by the potential to reduce plastic pollution through the implementation of upstream, reusable solutions.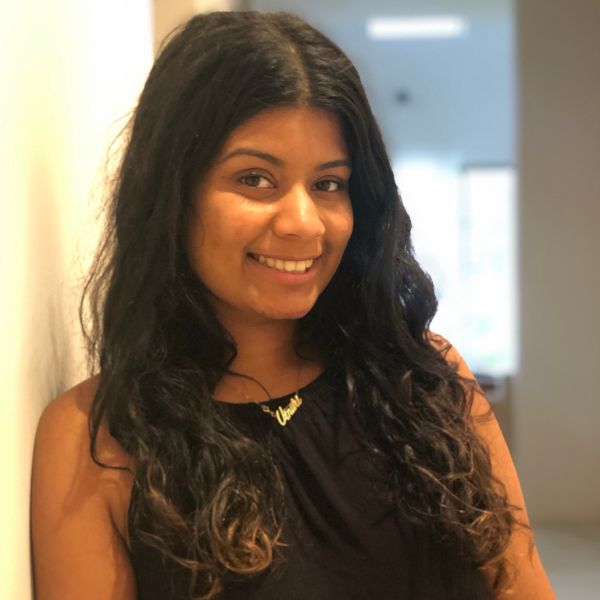 Lokugan Hewage Vinuri Yasara Silva
Lokugan Hewage Vinuri Yasara Silva
Australia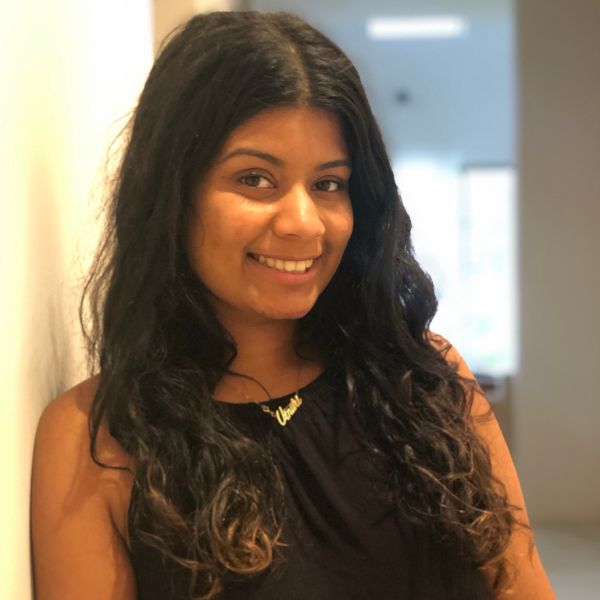 Student
Vinuri has always been drawn to the ocean and water since she was young. She has engaged in all water sports in school which includes swimming, rowing and water polo. Vinuri is a PhD student at the University of Adelaide, investigating microbes colonizing marine plastics. She was born and raised in Sri Lanka and moved to Australia for her studies. As a dual citizen of both countries she wanted to tackle the oceanic plastic issue in both her countries to her best ability. 
She decided to be apart of the eXXpedition crew to help solve the global oceanic plastic issue and contribute to this vital journey.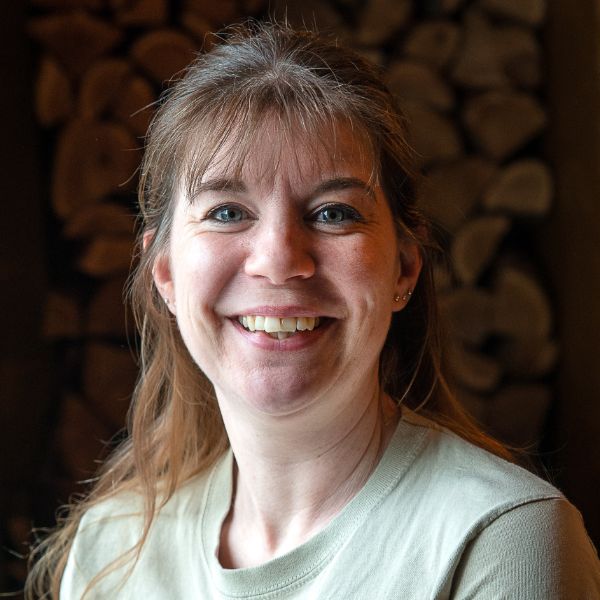 Louise Brogan
Louise Brogan
United Kingdom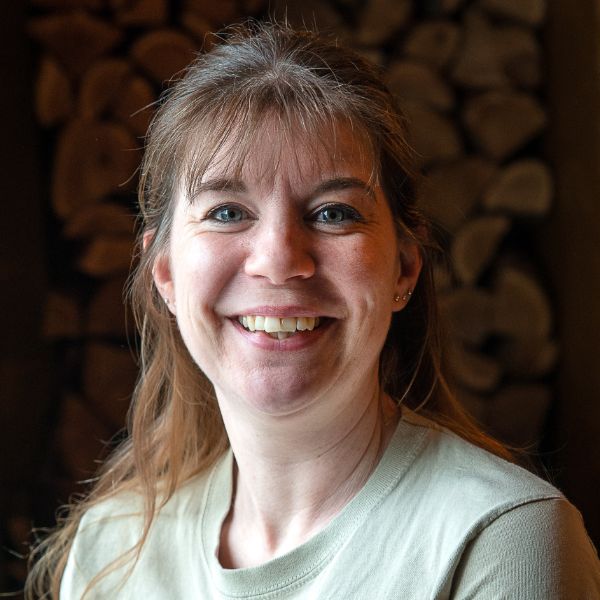 Outdoor and Environmental Educator
In the last few years Louise has become acutely aware of the rubbish and pollution in the local environment, as well as the scale of the global problem. During local beach cleans she is always shocked at the amount of micro plastics and old plastic items that they find. Louise feels strongly that we have a responsibility to find solutions to this problem for the next generations and believe that one person can be the catalyst for change.
Louise started her own outdoor play and education business in 2016 with the aim of nurturing a love of the outdoors and a connection with the environment for local children and families. Louise is passionate about the environment and helping children to understand how to live alongside, and look after, our world. She got involved with the local Plastic Free Communities campaign to promote this message and help people (including herself) to make small changes. As a teenager she sailed on a tall ship across the channel and loved the experience. This gave her an interest in sailing and the ocean and is passionate about being an advocate for protecting it.
Melissa Donich
Elementary School Teacher
Melissa Donich is a graduate student in Environmental Education and Communication and founder of Drop the Plastic Society, a BC non-profit aimed to educate about harmful plastics and remove plastic debris in the environment. Currently lives in Victoria, British Columbia with a passion for sailing, the ocean and improving our ecosystems.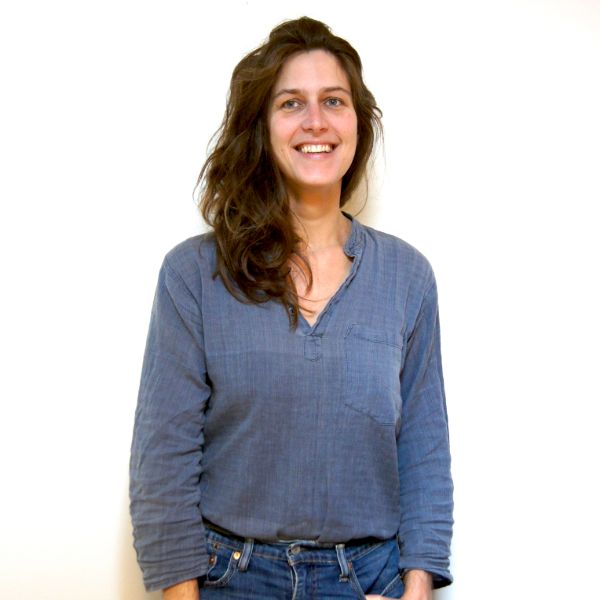 Claire Marsauche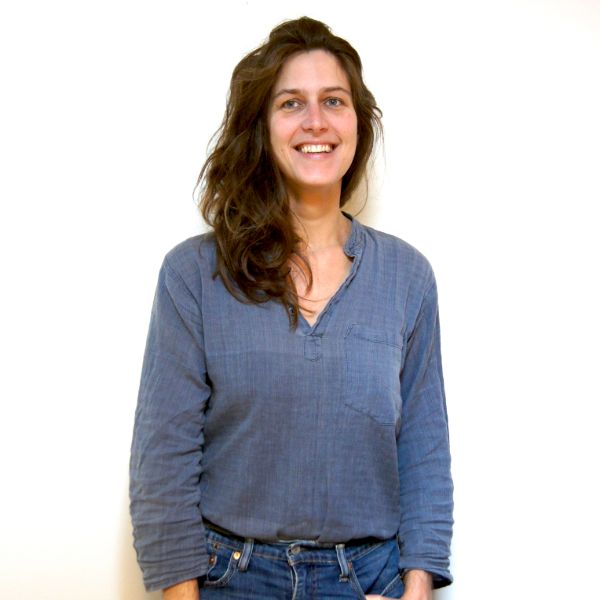 Illustrator
Grown in the french countryside, raised by an organic winemaker and single mom, Claire is both passionate about environmental issues and women empowerment.

Illustrator, graphic designer, traveller, and master of sociology, she first heard of the Great Pacific Garbage Patch during her master degree of environmental sociology in Lisbon. As an artist, she is fascinated by the variety and the beauty of marine creatures, from the tiny plankton to the majestic whale.
She hopes to raise awareness about plastic pollution and why oceans are so important for our survival as a species through her art. 
About Virtual Voyages
SIX-PART JOURNEY
eXXpedition Virtual Voyages will give guest crew an in-depth understanding of the true impact of the plastics issue, forge and deepen relationships within our eXXpedition global community, develop solutions-based thinking and result in a plan for how each participant can apply their superpower to solve the problem.
The Virtual Voyages will include many of the best parts of eXXpedition's  at-sea missions and on-shore workshops, giving the crew onboard an unique opportunity to network with talented women from across sectors and gain the knowledge and expertise to speak with authority on the issue of plastic pollution and its solutions.
Partners and Sponsors
Thank You
eXXpedition Virtual Voyages are possible with the support of our generous sponsors.
VIRTUAL VERSION SCHEDULE
CONDENSED ONE DAY VERSION
27th February 2021

Welcome and Introductions

Watch 1

27th February 2021

Science Time!

Watch 2

27th February 2021

What do Round the World results tell us?

Watch 3

27th February 2021

Spectrum of Solutions

Watch 4

27th February 2021

Superpowers and Action Plan

Watch 5

27th February 2021

Message to the world!

27 February 2021