The eXXpedition team sailed around the whole of the British Isles, sampling the waters for plastics and toxics, according to the protocols developed by the 5 Gyres Institute. Starting from Plymouth on 8th August, we sailed into the heart of all four of Britain's capital cities, Cardiff, Belfast, Edinburgh and London, as well as to the Isle of Arran in the Clyde.
Arran is the end of the first leg and beginning of the second leg of the Round Britain voyage.
Leaving the Clyde on August 18th, our original plan was to sail round the Mull of Kintyre and head through the beautiful waters of the West of Scotland, passing Mull, Ardnamurchan Point, the Small Isles and Skye to the Outer Hebrides and Stornoway on the Isle of Lewis. There we would work again with local people and holiday makers, school children and media in whatever creative ways we develop. Then a long passage across the North of the British Isles, around Cape Wrath and through the Pentland Firth, where the waters of the Atlantic and North Sea meet, then turning towards the South again, we would eventually make landfall in Edinburgh, ancient capital city of Scotland and home of the Scottish Parliament at Holyrood.
ROUTE ADJUSTMENT on 16th August: Due to adverse weather conditions in Scotland due to the tail end of Hurricane Gert, the eXXpedition core crew made the decision to adjust course due to safety and scientific concerns.
We altered course and sail through the Caledonian Canal, Loch Lochy, Loch Oich, and Loch Ness and onto Inverness and Edinburgh. We are schedule​d to arrive on 25th August in Edinburgh. Shore work continues here over two days, while the second leg of the voyage finishes and the third begins.
The science programme continued as planned with the required permits. Our crew are looking forward to collecting valuable fresh water samples to complement our marine samples. Sea Dragon will be highly visible as she proceeds through the Scottish canal system.
Meet the Team
Mission Leader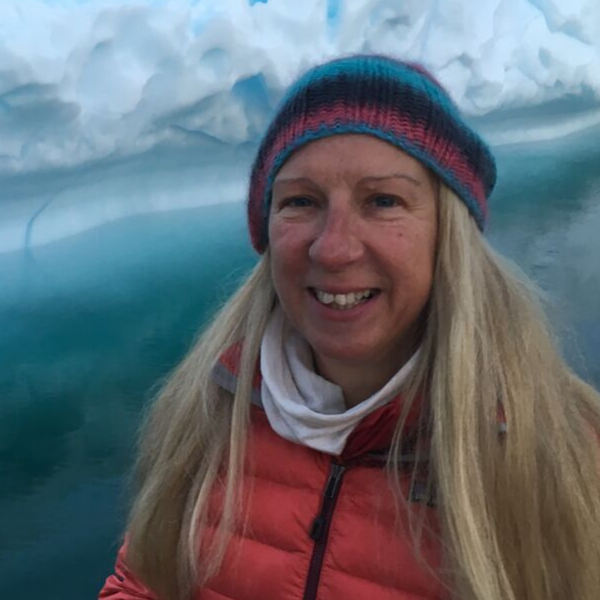 Anne Baker
Anne Baker
United Kingdom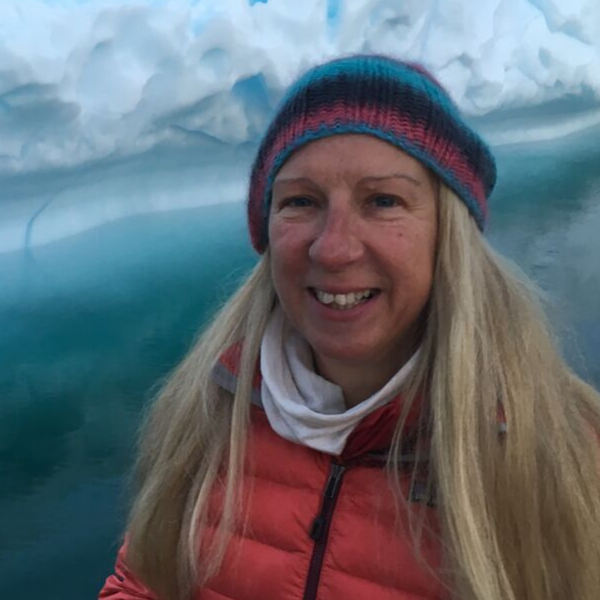 Sailor
The only person in the world who will ever be able to say 'I was the 2nd Mate on the inaugural eXXpedition voyage across the Atlantic in 2014'
My story is like a three-legged stool. As a yatchmaster involved in sail training, mainly with all girl crews and with thousands of sea miles this trip, from a sailing prospective, is a dream chance to cross the Atlantic with an all women crew. Then there is the women's health element; I have a niece, who is a teenage (female specific) cancer patient. Being part of a team trying to understand in more detail how environmental and specifically ocean toxins affect women's health is a wonderful opportunity. For my own health and also to share this through the female branches of the youth organisations I work with, principally girl guides and scouts.  My third leg, comes from my recent agricultural studies during which I realized the effects of human intervention on the environment, both land and sea and highlighted the fine balance of the environmental and the impact of farming.
Anne was Mission Leader for eXXpedition Round Britain 2017 Leg 2.
Guest Crew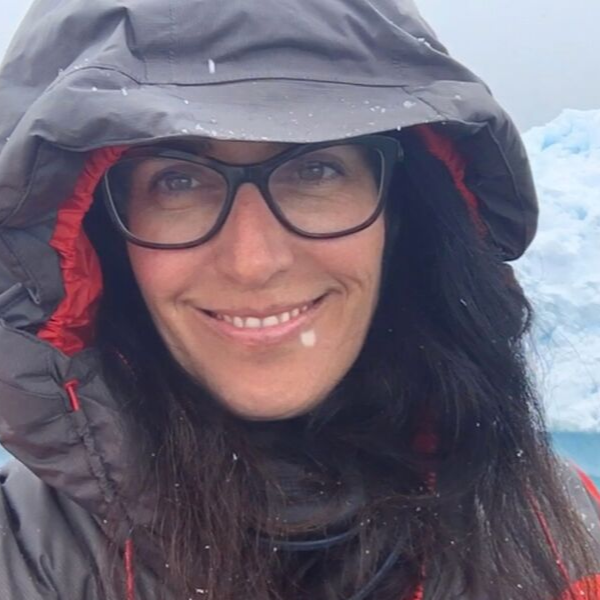 Carol Devine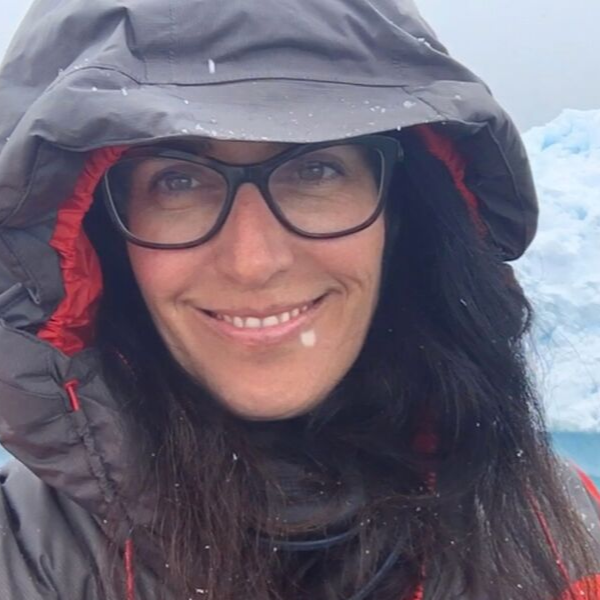 Writer
CAROL a humanitarian, researcher and writer, who believes we can change the world for the better. Carol works on global health and earth health and her main work is for Médecins Sans Frontières/Doctors Without Borders (MSF) working on migration and climate and health issues. Carol has also done marine debris collection in the Arctic and Antarctic, creating a Sciart project and exhibit "Aquamess", which was inspired by these two expeditions. Carol led the first civilian clean up expedition to the Antarctic in 1995-6 with The Russian Antarctic Expedition and joined the early civilian clean up expedition, Clean Up Svalbard, in 2015.
Carol is keen to be part of the marine debris survey around Great Britian, the Scottish leg in particular. She loves that eXXpedition links exploring marine debris and women's health, and contributes to scientific understanding of anthropogenic ocean pollution. Carol wants to stretch herself to learn more about sailing and is looking forward to engaging with communities and getting involved with sciart along the way.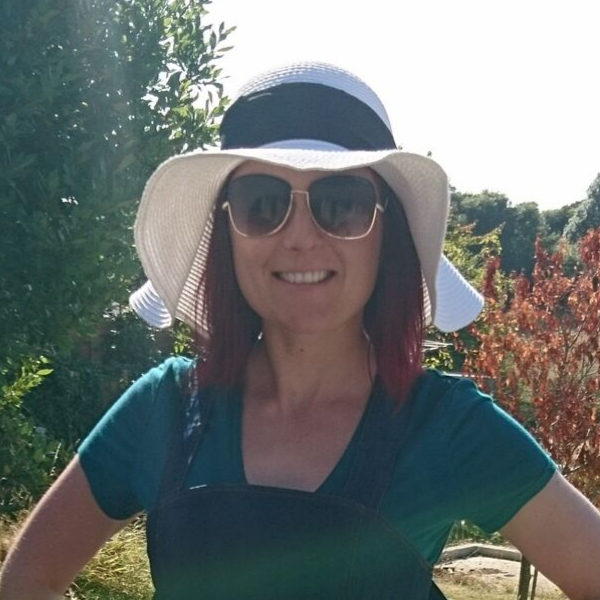 Jessica van Horssen
Jessica van Horssen
Canada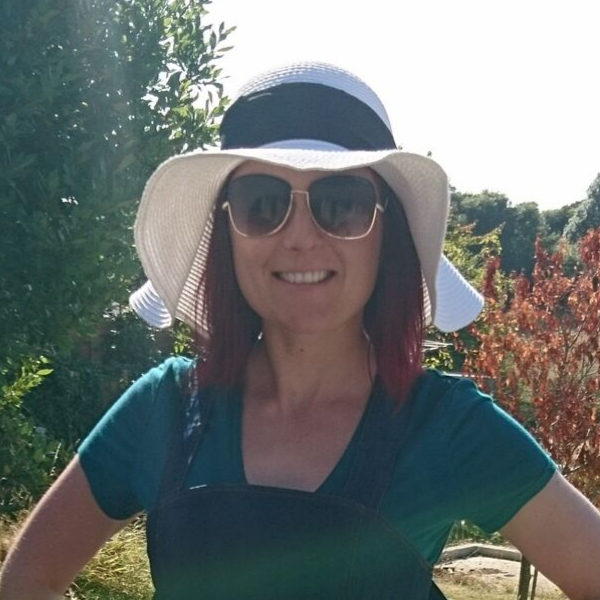 Historian
JESSICA is a Senior Lecturer in North American History at Leeds Beckett University where she specialises in the history of environmental contamination and health. In her academic career, Jessica has published a number of pieces on the history of the Canadian asbestos industry and has a keen interest on the linkages between the environment and human health. Jess uses the past to inform present environmental issues.
Jessica has experience on the water, from speedboats to canoes and kayaks and is now excited about extending this into yacht sailing. Jessica is excited to be part of the all-female crew on board RV Sea Dragon and is looking forward to integrating her academic expertise into the eXXpedition project on plastics, contamination and endocrine disruptors and to use this experience and the data collected in her own research.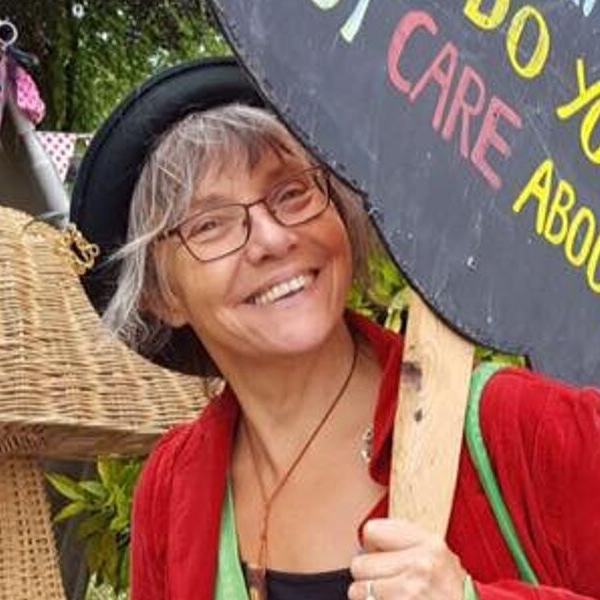 Deborah Maw
Deborah Maw
United Kingdom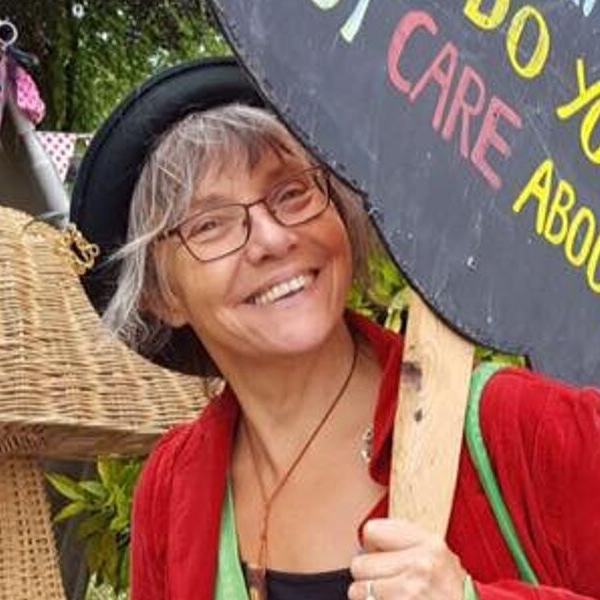 EcoSciArtist
Deborah is an activist, adventurer, artist, dancer, designer, environmentalist, explorer, vegan wild-camping walker who loves to play.
She worked as a Biochemist in UK for a number of years before taking time out to travel the world. When she returned to the UK, Deborah moved to a small community in North Wales where she raised her children. Following this, Deborah went back to college where she studied for a Foundation Degree in Art and Design, specialising in sculpture and mixed media using waste plastic, particularly marine plastic debris. She has used this to teach environmental awareness through art, particularly in youth settings.
For the past 12 years, Deborah has been walking and camping the British coastal trails solo and photographing art from marine plastics. Deborah's ambition is to travel around the whole British Isles, and eXXpedition will allow her to do this from the seas. Deborah hopes to learn more about the effects of marine pollution on human health, using surveys, assessing results and their implications, to incorporate into her work as a health therapist and incorporate marine pollution research into her work as an environmental artist and teacher. Deborah is passionate about learning to sail and will kick-start her education with a RYA Competent Crew sailing course in May to prepare for the exciting task of all three Round Britain 2017 legs!
Lucy Gilliam
Lucy Gilliam
United Kingdom
Scientist, eXXpedition Co-Founder
LUCY is a professional changemaker with a Degree in Biology and Phd in Molecular Microbiology. Her career has spanned academia, government, grassroots activism and supranational policy making. Lucy has a life-long passion for tackling climate change and toxic pollution. Currently, she works for Brussels based NGO, Transport & Environment, tackling climate impacts and pollution from shipping and aviation. She has sailed on three eXXpedition voyages and continues to support the project as a technical advisor and ambassador for the cause.
Lucy was Mission Leader for eXXpedition Caribbean 2017.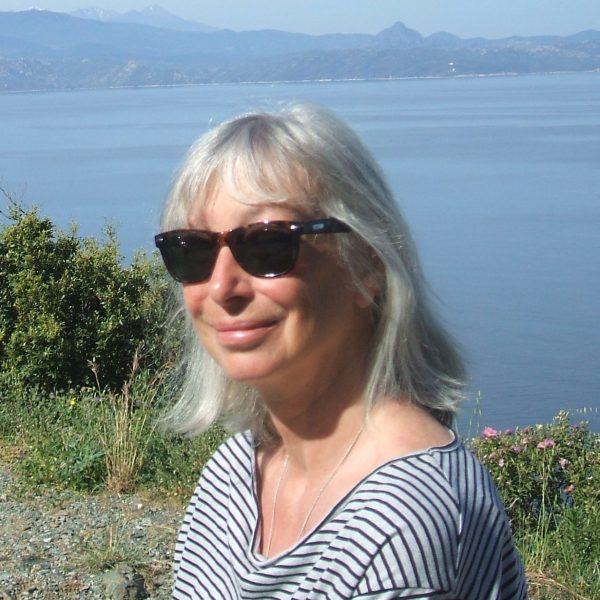 Sue Weaver
Sue Weaver
United Kingdom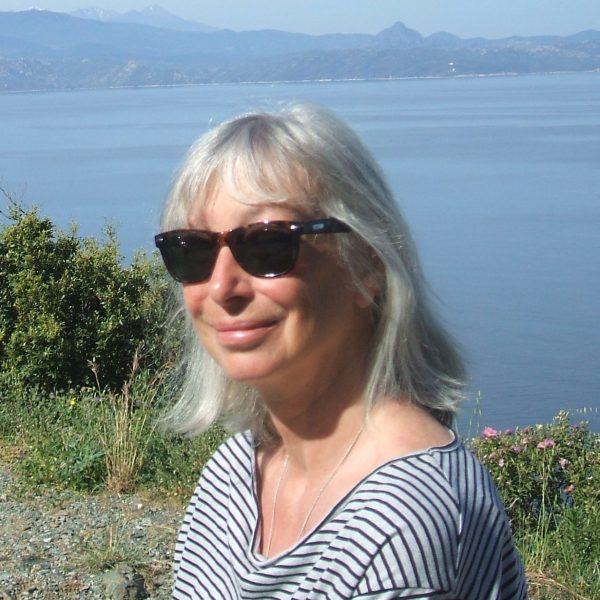 Sailor, activist, ecotherapist, gardener, grandmother! Without doubt Sue's therapy skills, cooking skills and long held perspective on environmental and community experience will enrich our mission.
Sue is a coastal skipper, used to sailing offshore in scottish waters but never yet beyond St Kilda. This voyage brings together much that she holds dear – women, the ocean, health and the need for deep change and she still feels amazed to have the privilege of taking part. Sue recently left her therapy practice and moved to beautiful scottish Isle of Arran to walk and sail, plant trees, pick up plastic off the beaches and get involved in community activity, particularly around zero waste and local marine environment. After a half a lifetime working as psychotherapist in universities and the NHS, she is ready to refocus and concentrate on the needs of the wider earth and sea community. Ecopsychology supports awareness of the ways in which we relate to the non-human world around us and of the deep physical, emotional, spiritual connections between all beings.
Sue believes passionately in the need to make the connections between the ways we live, environmental pollution and levels of sickness, and values highly the chance to contribute to scientific research in this field. As an ex Greenham woman, Sue trusts the power of women working together creatively to change deeply entrenched systems. Raising awareness and tackling the issues of the huge volumes of plastic waste in our oceans is a great undertaking – immensely important for the deep ocean and its creatures, as well as for humanity.
Sue was Mission Leader for eXXpedition Round Britain Leg 1.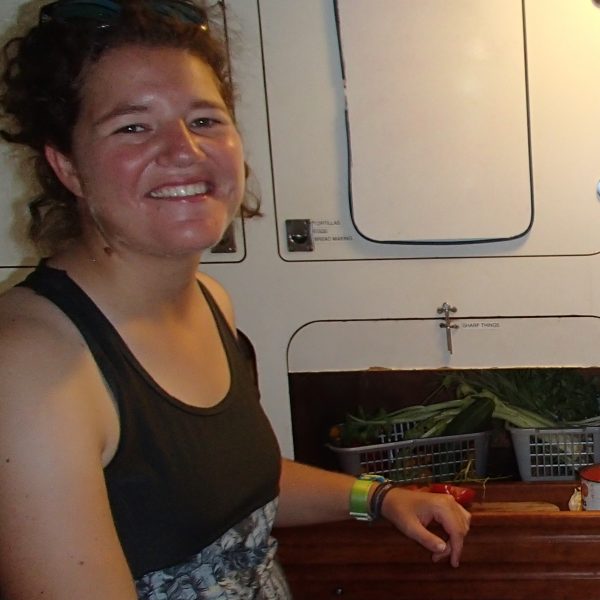 Tegan Mortimer
Tegan Mortimer
United Kingdom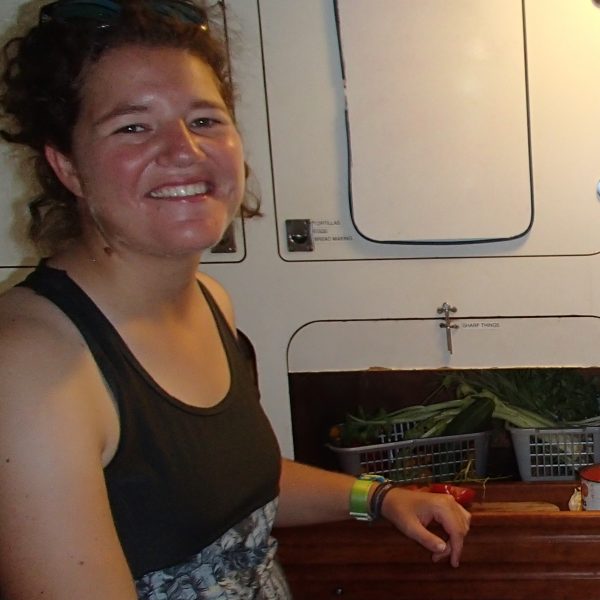 Marine Biologist and Science Educator
TEGAN is a marine biologist and science educator. When she can't be found in the classroom she spends her time studying humpback whales (and ocean trash) in New England and teaching people about these amazing animals and their habitat. Tegan was previously a crew member on board eXXpedition Ascension in 2015 and since then has continued her coastal at-sea marine debris research with a strong emphasis on education and outreach work.
Tegan grew up sailing and although she now spends much of her time on board commercial whale watching vessels, she still finds time to sail. Apart from her Atlantic crossing on RV Sea Dragon in November 2015, she also sailed and beach cleaned along the coast of Maine on board RV American Promise last summer. Tegan has said that her time on Sea Dragon was life changing. She would like nothing more than to get back on board and do what she loves – engaging people about the issues that face our oceans – and in a place that is extremely special to her. She would also like to use her time on board to pilot her data collection on marine debris in the biological important waters of western and northern Scotland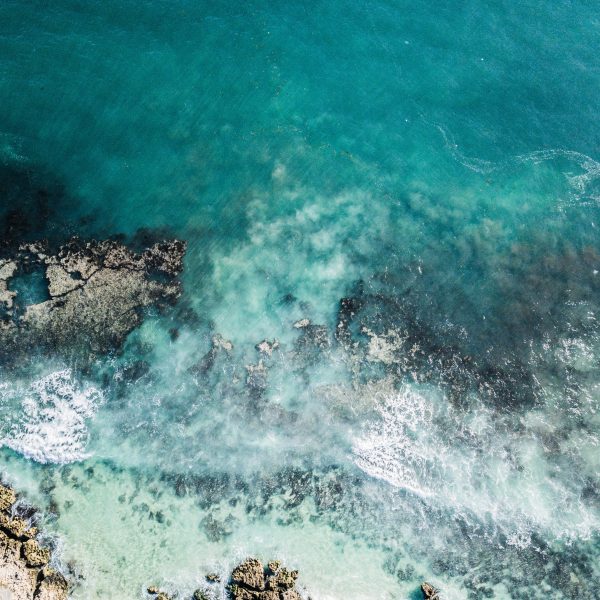 Sarah Tanburn
Sarah Tanburn
United Kingdom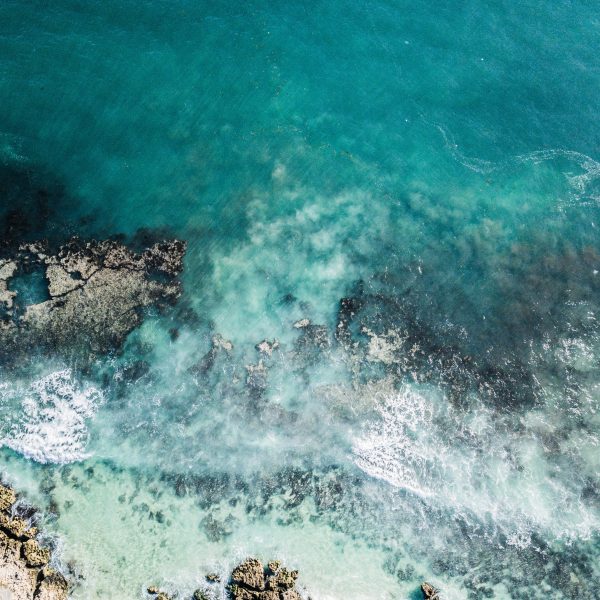 Writer and Sailor
SARAH started sailing as a child in dinghies and got into bigger boats in her 30's.  She has owned two yachts, living aboard and skippering her 12-metre ketch Roaring Girl for nearly 10 years.  Sarah sailed her from eastern England to the Mediterranean and through Morocco, Spain and Italy to Malta and back.  In 2016 she sailed on Bark Europa for two months from Punta Arenas to Cape Town via Antarctica and is experienced in sail handling, watch keeping, navigation and weather.
Sarah is a writer and sailor, and works in environmental and public services. She writes a lot, both policy and fiction, about climate, pollution and the ocean.  Sarah hopes to bring experience in presenting complex issues in ways that stimulate people's passions and imagination and will create a blog telling the crew's stories and a follow-on from the Europa story at www.sailingtoantarctica.com. Sarah is looking forward to visiting and revisiting the British coast, and meeting amazing women along the way – "I am delighted to have the opportunity to be part of a mission which both collects data and highlights some of the challenges to our oceans and shores".  Sarah will be joining all three legs of our Round Britain voyage.
Katie Turnbull
KATIE is an Australian born artist working across various media including video, installation and interactivity and app development. Katie is interested in the experience of time, the intangible and the natural environment and playing with contradictions within the act of seeing and looking. Katie explores this idea through the history of the moving image, psychology, computing, climate change and cosmology. She has a particular interest in the intersection of science art and is hoping to integrate her work and her experience with eXXpedition.
Katie lived on a riverboat that ran trips for tourists between the English cities of Bath and Bristol and therefore has experience on the water and general water safety training. She is now looking forward to expanding into the world of coastal sailing on board RV Sea Dragon with eXXpedition.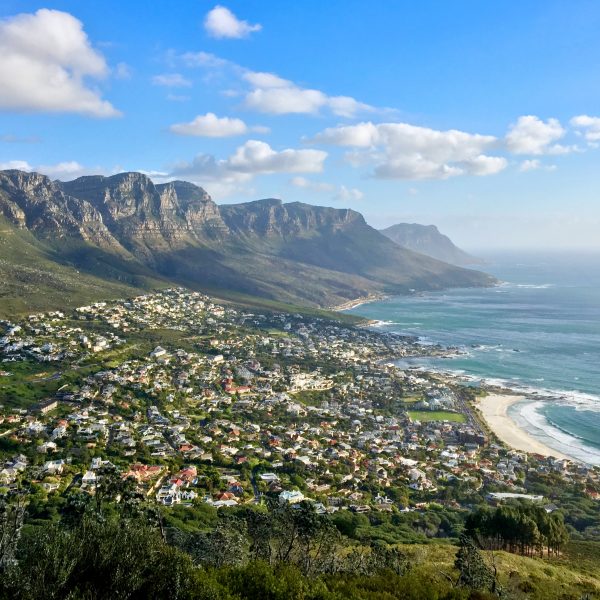 Bryony Meakins
Bryony Meakins
United Kingdom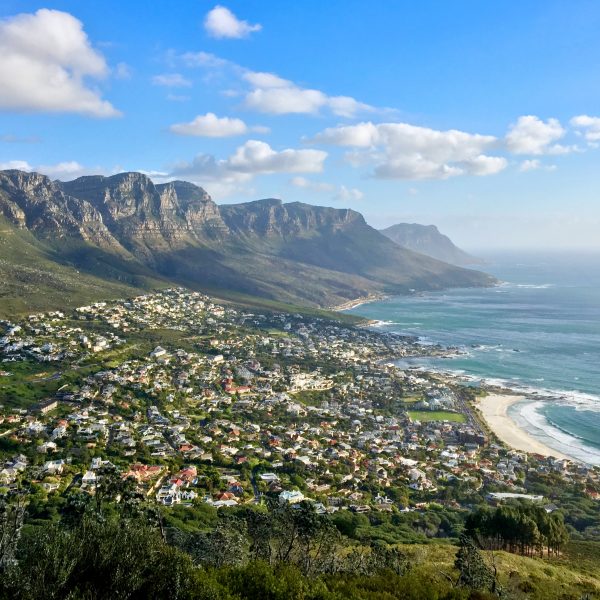 Marine Conservationist
BRYONY is a keen and experienced sailor, having been brought up on and around boats, racing dinghies and spending summers on board her family's sailing yacht.  Bryony has crewed on Volvo 60 racing boats and has also sailed across the Atlantic. Her time and experience on the water has instilled an appreciation of the sea that has influenced her career today. After gaining a Masters in Marine Biology and Ecology, Bryony now works in marine conservation for the Joint Nature Conservation Committee, based in Peterborough.
Bryony's goals for eXXpedition are to learn more about marine plastics and how they are impacting both the marine environment and in turn, our health. Bryony will be documenting her experiences during Round Britain to help spread awareness of the issue on her blog All Things Briney.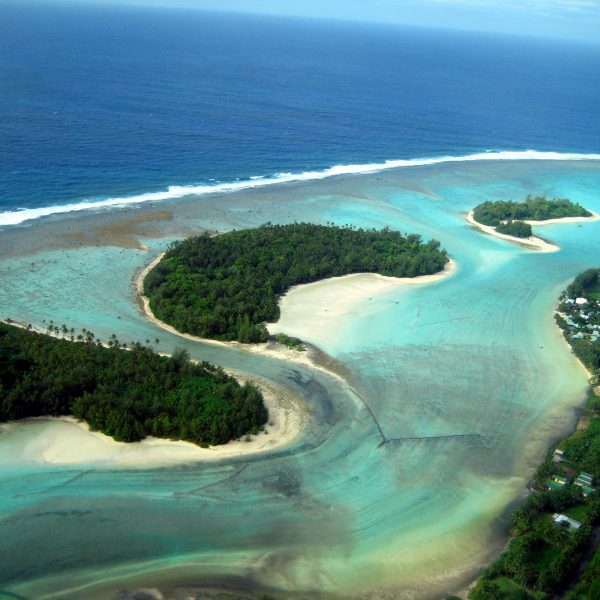 Melina Hoffman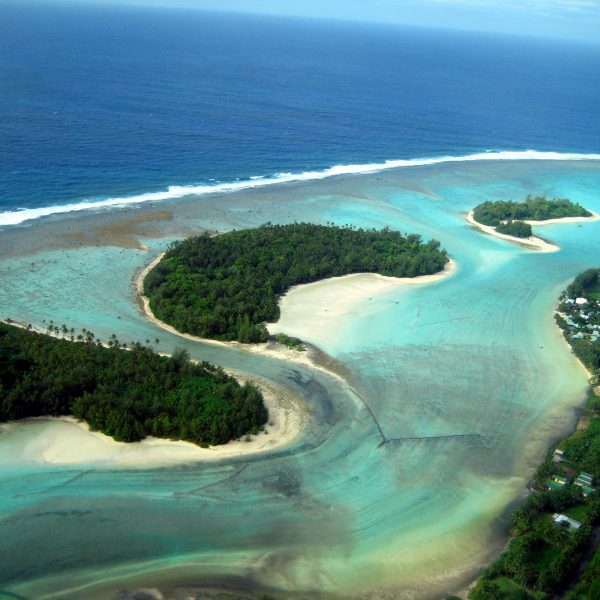 Biochemist
MELINA is a biochemist and water addict. She is currently studying for a PhD which involves the development of alternative treatments to replace chemotherapy for breast cancer patients. Her home is Germany where she learned to sail on the largest lake in Europe and absolutely loved it and is an overall  water sports enthusiast.
Throughout her studies she was engaged in a green society spreading awareness to protect our environment. Melina is excited to join the eXXpedition Round Britain team as it will bring together two of her passions: science and sailing. She is looking forward to spreading the word about ocean pollution and how to change it, spending time with an all-female crew and gaining experience sailing in the North Sea.
Lucy Gilliam Superpower Story
Meet Lucy Gilliam, professional change maker, and co-founder of eXXpedition. With a degree in Biology, and PhD in Molecular Microbiology, her career has spanned academia, government, grassroots activism and supranational policy making. Currently, she works for Brussels-based NGO Seas At Risk, tackling climate impacts and pollution relating to the shipping sector.
Partners & Sponsors
Thank you
Made possible with the support of our generous sponsors:
Snaps from Sea
Photos & Videos from Our Crew