The SHiFT Method is designed to help people find their role in solving the world's most pressing issues.
Co-Founder of eXXpedition, Emily Penn's philosophy towards life has been shaped by spending over a decade out at sea, where you are constantly reacting to the changes around you. The wind picks up, the waves change direction, and you have to respond, you have to shift your sails, shift your course.
For Emily, that shift led her from a career in architecture to one dedicated to solving the issue of ocean plastic pollution. The more time Emily spent at sea, the more she realised the solutions start on land. Through her workshops, curated experiences and sailing expeditions she's worked with individuals, businesses and governments around the world to develop solutions, from sea to source.
She developed the SHiFT Method which is a journey of discovery to understand the crux of a problem and weigh up where we have the biggest opportunity to make an impact.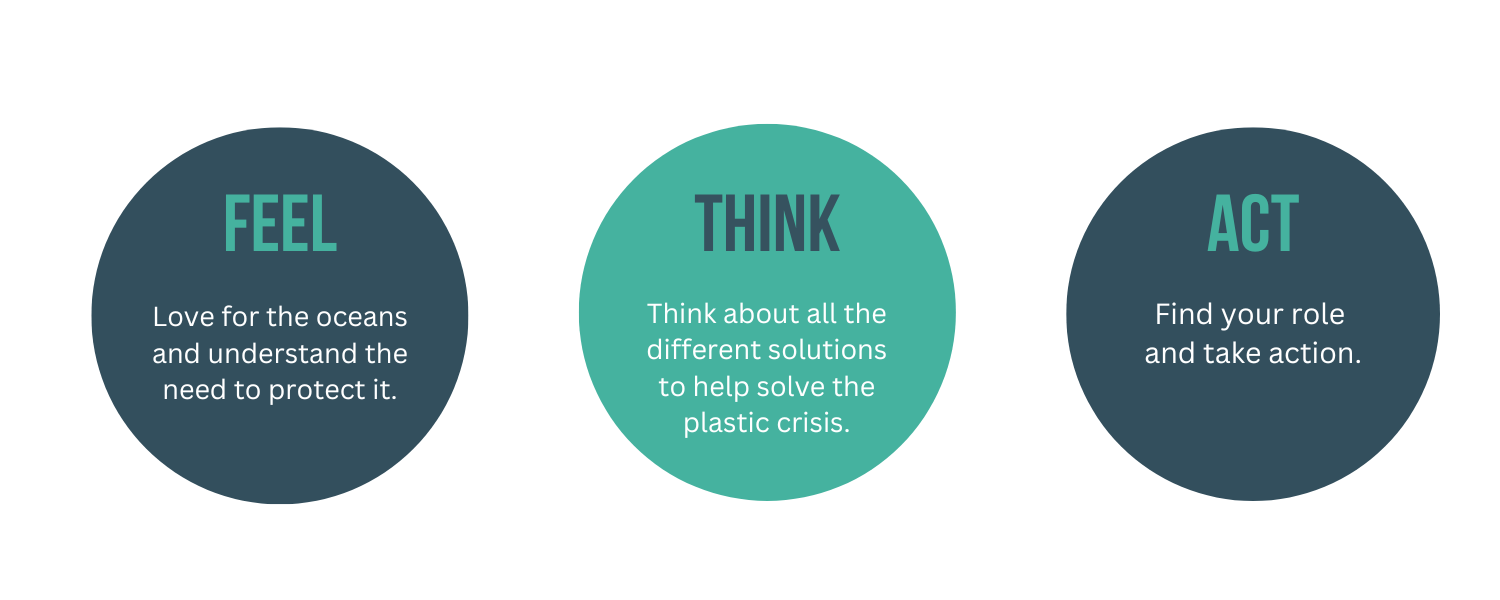 DECIDE HOW YOU WANT TO MAKE A SHIFT?
Choose 'how' you'll use your skills – your superpowers – to take action 
IN WHAT ASPECT OF YOUR LIFE?
From daily choices to shaping policies, what do you want to shift?
WHERE DO YOU WANT TO MAKE A SHIFT?
Tackling plastic pollution often starts at SEA, by cleaning it up.
The SHiFT Platform
Find your role in solving ocean plastic pollution
The SHiFT Platform was launched in 2020 by eXXpedition and global technology leader SAP to scale up support for individuals and businesses to tackle plastic pollution around the world.
It uses innovative technology to help you find your role and use your superpower to tackle ocean plastic pollution. By navigating a spectrum of hundreds of impactful solutions from sea to source, you can find the ones that are best for you to action. 
On the SHiFT Platform, users can select how, in what aspect of life and where they want to create a shift from sea to source. Users can generate solutions in under a minute, but those looking to explore hundreds of options can have fun experimenting with different filter combinations.
Each solution includes facts to help users better understand the problem itself, as well as the benefits and challenges of implementing those solutions and the impact they can make in doing so. Users can also easily share their actions across social media channels to inspire others to join them in making a difference in their own lives, communities, businesses and wider world.
From small individual changes to large global projects, solution examples range from high-tech to a return to basics. They include making DIY cleaning products, lobbying for more drinking water refill stations in their city, reducing plastic in the supply chain to going entirely packaging free. It also has resources and activities for kids, from competitions to end single-use plastic to lesson plans and activities they can join in on like the Great Nurdle Hunt.
Check out the SHiFT Platform here