The final leg across the South Pacific will be sure to deliver excitement! Starting in Vanuatu, we will work with a local community group to find out more about the plastic pollution issues on the islands. Vanuatu is a mountainous archipelago and will provide a stunning backdrop to our onshore activities. 
We will sail West 1300 nautical miles to Cairns, Australia and continue our scientific research whilst at sea, deploying the manta trawl to collect sea surface samples and even managing to process some of these on board. We will be offshore for 10 days and during this time we will skirt the bioregion of the Coral Sea, a marginal sea stretching 2000km down the North East coast of Australia.  In addition, we will hopefully be treated to sights of the Minke whale and Humpback whale migration that occurs along this coast at this time of year! 
When we reach land we will head into Cairns to share tales from our crossing and raise awareness about the impact that plastic pollution is having on our oceans and on us.
MEET THE TEAM
Mission Leader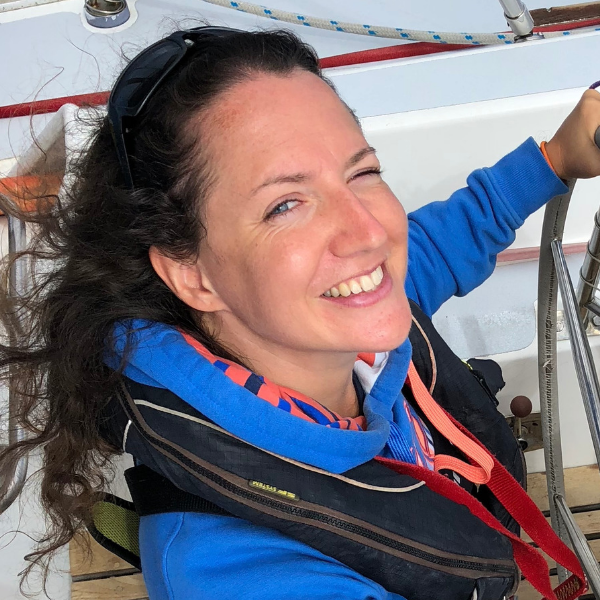 Sally Earthrowl
Sally Earthrowl
United Kingdom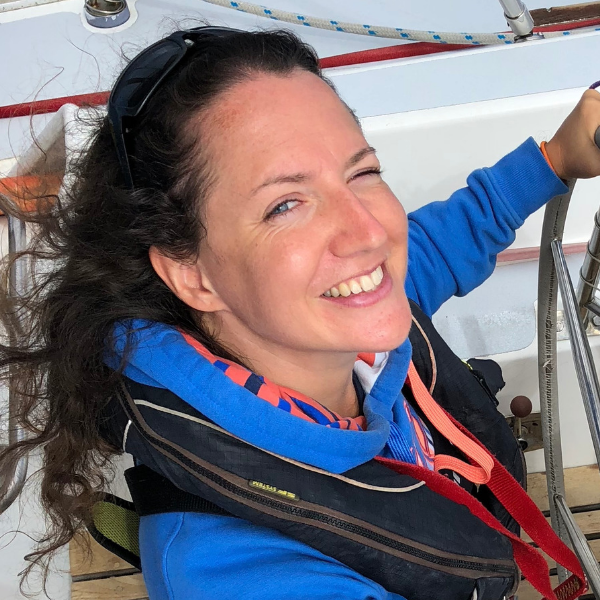 SALLY is a keen environmentalist, adventurer and ocean advocate. When living in Bali, she saw first-hand the devastating impact and upstream issues around plastic pollution in a developing country. This propelled her to take action, working closely with the local community to educate and raise awareness to bring about change in local waste management systems and behaviours. In 2018, Sally sailed through the Great Pacific Garbage Patch on eXXpedition North Pacific gaining first-hand experience of the extent of plastic in our oceans and contributing to 'science at sea'.
Prior to joining the eXXpedition team, Sally had a 12-year career as a Geography teacher, Head of Department and whole-school Teaching and Learning Coordinator. Sally values the importance and power of education as a key contributor to the sustainable management of global issues. As a teacher, Sally has always been student-focused; nurturing a creative learning environment allowing students to flourish and succeed. Under her charge students have achieved impressive levels of academic progress but most importantly to Sally, they have developed a passion for the planet they call home and a confidence to take action to protect it.
Swapping her classroom for S.V.TravelEdge and the school environment for the planet, Sally is excited about the opportunity to learn and raise awareness amongst crew and in the communities we will visit.
Guest Crew
Eliana Bragada Sequeira
Eliana Bragada Sequeira
Portugal
Pharmacist
Eliana is the kind of person who believes we can all make a difference with our actions and positive change.

She was born in Porto, and it was in Portugal that she lived most of her life, where she first paid attention to this problem. She completed her masters in Pharmaceutical Sciences in 2013 and her concern for public health and the toxic effects of micro plastics in our body are increasingly manifesting itself.

Besides her interest in science, research, nature and all living things, she recently discovered a new passion: scuba diving. Her passion for diving strengthened her relationship with the ocean and she wants to understand more about it. Since she is living in Macau, China, she took a dip in the Pacific and Indian Ocean and from that moment on she saw the magnitude of the problem of plastic pollution, becoming aware of how it affects marine life, like sea turtles, fishes, whales, coral reefs and countless other marine species and habitats.

Ella Daish
Ella Daish
United Kingdom
Activist
Ella is an activist who has been campaigning since early 2018 to eliminate all plastic from menstrual products. Her campaign is going from strength to strength with supermarkets and manufacturers starting to listen and make significant changes.
Ella has learnt so much about plastic pollution during this time and is determined to find out more about where it comes from, the negative impacts it has and what we can do to eradicate it. She is dedicated to raising awareness of this issue and is passionate about making positive change happen for people and the planet.
Ella is thrilled to be joining the eXXpedition crew and looks forward to the challenges and experiences ahead.
Rachael Walshe
Honours Student
Rachael is an honours student with a bachelor in environmental management. Her dream is to make food systems sustainable and reduce our impact on this earth.
Rachael recently relocated to Far North Queensland to live near the reef and explore more of this beautiful country while spreading awareness on a sustainable, low to zero waste lifestyle!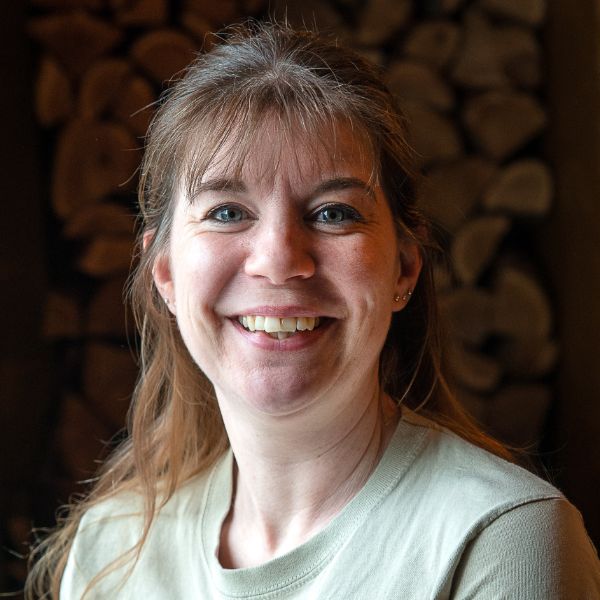 Louise Brogan
Louise Brogan
United Kingdom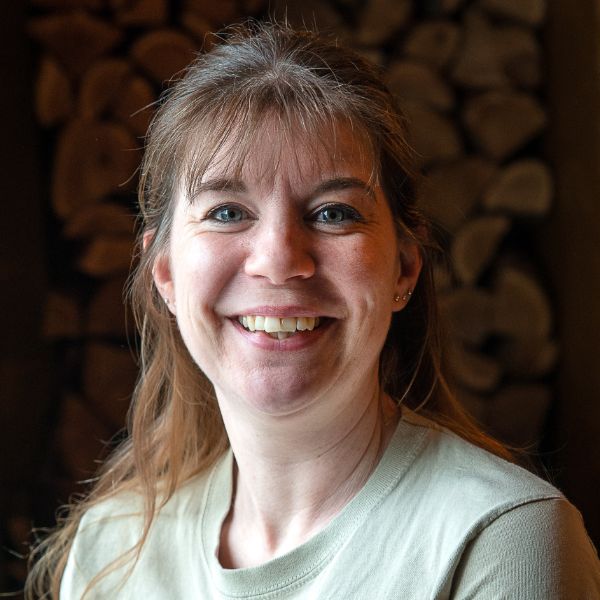 Outdoor and Environmental Educator
As a teenager Louise sailed on a tall ship across the channel and loved the experience. This gave her an interest in sailing that she is keen to continue. She has worked with a lot of children and supported many families in her career so far and has always had an interest in outdoor play and learning, particularly how children's behaviour and development can be impacted by being outside.
In the last few years she has become acutely aware of the rubbish and pollution in the local environment as well as the scale of the global problem. During local beach cleans she is always shocked at the amount of micro plastics and old plastic items that we find. She feels strongly that we have a responsibility to find solutions to this problem for the next generations and believes that one person can be the catalyst for change, with the right support.
She started her own outdoor play and education business in 2016 with the aim of nurturing a love of the outdoors and a connection with the environment. This is why she got involved with the Cleaner Coastlines and Plastic Free Communities campaigns to help spread the message and help people (including herself) to make small changes. She is passionate about the environment and helping children to understand how to live alongside and look after our world. 
She studied Early Childhood Studies and then Child and Adolescent Studies to degree level and also has qualifications in forest school.
Sally Browning
Writer and Producer
Sally grew up in a mining town in the red desert of Western Australia and it took half her lifetime for her to discover her love and affinity for the ocean but she hasn't looked back since. An occasional sailor, a qualified deckie, an AOW diver and an adventurer plotting to buy her next boat, she is based in Sydney but travels regularly for her day job.
Sally is an award-winning independent content creator and TV producer, making documentaries and children's factual and comedy-­drama. Her most recent projects have focused on delivering entertaining shows for 9-14 year olds that encourage discussion on sustainable living, climate change, caring for the oceans and taking action to save the planet. Her now adult son lives with his partner in Bologna, Italy.
Stav Friedman
Sustainability Strategist
A world-traveller from birth, Stav fell in love with sea turtles while volunteering in Costa Rica in 2008. She went on to obtain a degree in marine biology and pursue a wide variety of work surrounding endangered species protection, plastic pollution management and environmental education.
In 2018, after working with rural fishing communities in the Philippines for a year, Stav moved to Israel and started Plastic Free Israel: a grassroots movement harnessing the power of social media to educate, motivate and inspire others to act against plastic pollution. Later that year, she moved to London to pursue a Master's in Climate Change, and began her (ongoing) research in atmospheric microplastic pollution.
Stav has always been an avid writer, blogging about her travels and using poetry and spoken word as an outlet for communicating difficult environmental issues. She hopes to keep
Julie Sommer
Julie Sommer
United States of America
Biologist, Project Manager and Mother
Julie considers herself a mother and activist. She strives daily to advocate for the vulnerable and under served populations and the effects of plastic pollution in all stages of its "life-cycle" affects the entire planet. She was born and raised in Omaha, Nebraska USA. She received a Master's Degree in Molecular Biology and Phylogenetics but gave up the lab life to work managing research laboratory spaces at the University of Nebraska Medical Center.
Growing up on the Great Plains, she adored the vast oceans of prairies but when she traveled to the actual ocean for the first time at age 19, she was forever drawn to its power. The ocean is the terminus to all land based activity and she wants to protect it by gaining the tools to positively influence others to do the same.
Doni Belau
Doni Belau
United States of America
Travel Consultant & Tour Operator
Mother, wife, sailor, travel-addict, foodie, serious Francophile, lover of adventure.
Doni Belau launched 
Girls'Guide to Paris 
in September of 2009, a travel website and guide about everything Paris related. Over the past 5 years Ms. Belau has expanded the company to include over 10 small group tours for women only heading yearly to France and beyond.
In 2015 Ms. Belau was asked by Cider Mill Press to write the first book on the new Paris Craft Cocktail movement, 
Paris Cocktails
.
Before the travel business overtook her life, Doni was a fundraiser, an activist, and a political and not-for-profit consultant. She served on President Obama's first national finance committee back in 2007/2008, one of the first women invited on to that committee. From 2001-2012, Doni worked with Robert F. Kennedy Jr. at Riverkeeper, the environmental organization which focuses on clean water.
In 2006 Doni encouraged her young friend Whitney Johnson to start 
an HIV Organization 
that would help, assist and empower children and young adults struggling with HIV and AIDS in South Africa. For nearly a decade the after-school program outside of Cape Town, Ubuntu saved many lives. It is now run by a sister organization.
Previous to her not for profit and political work, Ms. Belau worked professionally in media and advertising, producing television commercials for approximately 8 years. She has taught at the Women's Campaign School at Yale and has been a Democratic district leader in Bedford, NY.
Doni Belau grew up in the small town of Fremont, Nebraska.  She is married and has two children ages 29 and 26. She attended UCLA and she divides her time between New York, her house near Bordeaux and Paris, her favorite city. She sails every summer with her husband on their 47' Benneteau.
Nicola de Quincey
Nicola de Quincey
United Kingdom
Conservation Architect
I am a conservation architect committed to finding more sustainable approaches to design and construction especially in the imaginative reuse of historic buildings and places. I was brought up in Norfolk (England). I studied in Liverpool and have lived in London for my adult life. I am a keen sailor. I learned to sail as a child and am looking forward to sailing in the Pacific.
I am seeking solutions that understand the experience of past generations and respond to the challenges and opportunities of today.

Leg Itinerary
Day 1: Leg 13 guest crew arrive

Port Vila, Vanuatu

EVENT: Waste survey and clean-up

Port Vila, Vanuatu

Day 2: Planned departure towards Cairns, Australia

Port Vila, Vanuatu

Sailing, science, talks and adventures at sea!

Day 11: Planned arrival into Cairns, Australia

Cairns, Australia

Day 13: EVENT Outreach Talk - Stories of science, sailing and solutions!

Cairns, Australia

Day 14: Leg 13 guest crew depart

Cairns, Australia