On this leg, we will get to continue to explore the beauty of the South Pacific whilst delving into the issues of plastic pollution. Starting in the Kingdom of Tonga we will join a local environmental group to explore the issues this island nation faces.  In 2009, eXXpedition co-founder and Director, Emily Penn spent 6 months living here organising a community clean-up. It will be interesting to see how the plastic use and waste management has changed over the last decade. We will then set sail the 500 nautical miles to the islands of Fiji.  Whilst at sea, our onboard expert will facilitate scientific data collection and discussion around this environmental issue allowing all on board to have a deeper insight into the impact of plastic pollution on our oceans, and on us. After four days at sea, we will arrive into beautiful Fiji, a nation of over 300 main islands, of which 106 are permanently inhabited and steeped in culture. The two main islands comprise of 45% of the landmass of Fiji and are mountainous in nature, providing a dramatic sight as we head towards shore. It is reported that Fiji uses an alarming number of plastic bags, between 50 and 60 million per year and therefore it will be an important role for us to step ashore and share our story to raise the awareness and stimulate action.   
MEET THE TEAM
Mission Leader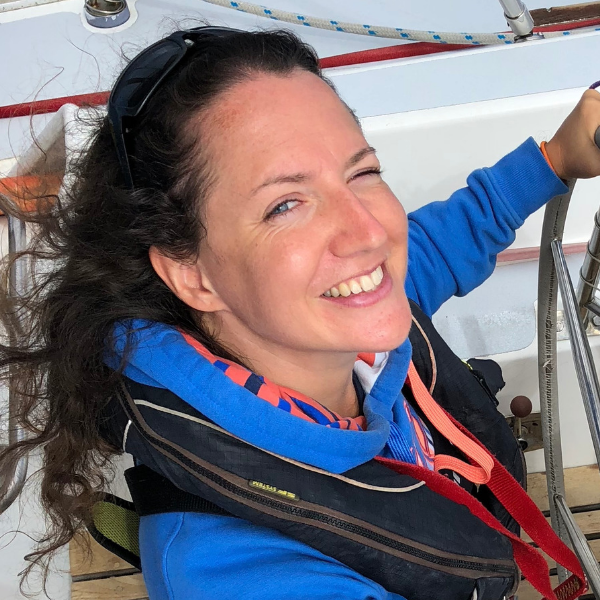 Sally Earthrowl
Sally Earthrowl
United Kingdom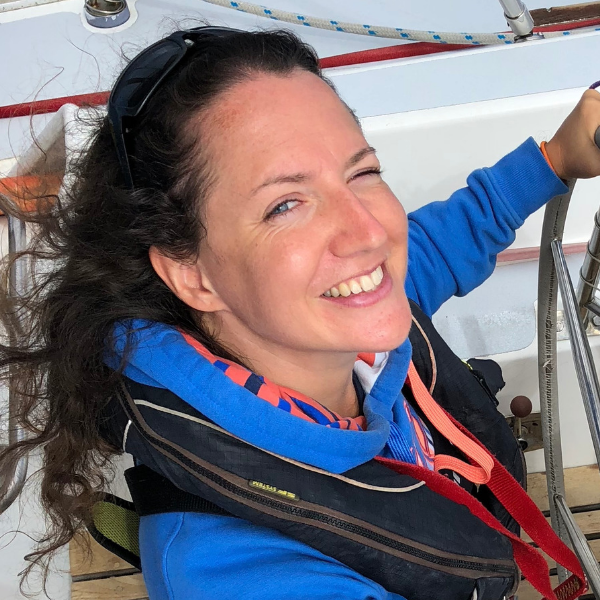 SALLY is a keen environmentalist, adventurer and ocean advocate. When living in Bali, she saw first-hand the devastating impact and upstream issues around plastic pollution in a developing country. This propelled her to take action, working closely with the local community to educate and raise awareness to bring about change in local waste management systems and behaviours. In 2018, Sally sailed through the Great Pacific Garbage Patch on eXXpedition North Pacific gaining first-hand experience of the extent of plastic in our oceans and contributing to 'science at sea'.
Prior to joining the eXXpedition team, Sally had a 12-year career as a Geography teacher, Head of Department and whole-school Teaching and Learning Coordinator. Sally values the importance and power of education as a key contributor to the sustainable management of global issues. As a teacher, Sally has always been student-focused; nurturing a creative learning environment allowing students to flourish and succeed. Under her charge students have achieved impressive levels of academic progress but most importantly to Sally, they have developed a passion for the planet they call home and a confidence to take action to protect it.
Swapping her classroom for S.V.TravelEdge and the school environment for the planet, Sally is excited about the opportunity to learn and raise awareness amongst crew and in the communities we will visit.
Guest Crew
Shannon Hibberd
Shannon Hibberd
United States of America
Senior Photo Editor
Shannon is a photo editor at National Geographic, an avid sailor and passionate lover of nature. Growing up on a farm, Shannon knew nothing of sailing but loved the outdoors and being with animals. She discovered her love of the ocean as a child during her annual family trips to the seashore.
After studying photography in college, Shannon lived aboard a houseboat on the Chesapeake Bay and became smitten with sailing. This new obsession brought travel opportunities, new adventures and friendships that completely changed her life. Spending so much time on the water also opened her eyes to the issues of water pollution. Shannon hopes to educate kids through the National Geographic's "Kids vs Plastic" initiative, while also inspiring her local community to keep plastics out of the Chesapeake Bay.
Rachel Wheeldin
Rachel Wheeldin
United Kingdom
Banker
Rachel, 25, is currently living and working in Leeds, UK, in the Banking industry. However her family & friends know her best for being an outdoor and adventure enthusiast! In her spare time, you'll find her exploring the Yorkshire Dales, or planning her next travel adventure! She has solo travelled several times, and hiked through beautiful regions of our planet, including South America, New Zealand, Yellowstone, Mont Blanc and the Canadian Rockies (to name a few!).
From a very early age, she has been enthusiastic about wildlife, but in particular environment conservation and sustainable living. Then in 2018, she visited the Galapagos Islands, where she volunteered on conservation projects with giant tortoises and single use plastic research projects. This experience only heightened her interest in understanding the plastic problem further. She's both excited and nervous to see first hand, how bad the plastic pollution has become in the Pacific.
Jennifer Lynch
Jennifer Lynch
United States of America
Scientist
A scientist, mother, diver, and ocean lover, Jennifer has dedicated her career to studying pollution in the ocean. She is a U.S. federal scientist and the co-Director of the Center for Marine Debris Research at Hawaii Pacific University with a Ph.D. from Duke University in Marine Environmental Toxicology.
She has published over 50 scientific manuscripts and three book chapters and mentored more than 75 undergraduate and graduate students through marine environmental research projects, focused mostly on measuring pollutants in marine organisms, especially sea turtles. Jenn's mission has been to discover the truth about pollution exposure and effects in the ocean and educate others to perform excellent science and make positive changes for our environment.
Daniela Untescu
Engineer by Degree, Human Resources Specialist by Vocation
Daniela graduated from the Polytechnic University in Bucharest, Romania, with a degree in hydro power plant engineering. She is now retired, after 25 years of working for a big corporation in Human Resources. Spends her time between Bucharest and London (where she's lived and worked for ten years), when not travelling, sailing or volunteering around the world.
Alison Foley
Founder and Director of Ten Little Pieces
Ali is the founder of Ten Little Pieces, an empowerment movement for ordinary folks to make a big difference to the places they love by collecting ten little pieces of rubbish, anytime, anywhere, especially with children involved. This starts conversations regarding conscious consumerism, environmental stewardship and a rethinking of our concept of waste.
She spent her pre-motherhood life sailing the world onboard super yachts and has a deeply held respect and concern for the health of our shared oceans which she combines with a passion for the education of children in regenerative concepts and closed loop systems.
"It's an honour to be selected as part of the eXXpedition crew to contribute to world leading science along side so many extraordinary women all committed to advocating solutions to the devastating environmental and health impacts of plastics and toxics in our oceans".
Judith Anderson
Judith Anderson
United States of America
Science Teacher
Judith was born and grew up in Southern California, USA. She spent the majority of her life living near the Pacific coastline of Santa Monica and Ventura beaches. She has always been interested in science and biology in particular. She received a degree in microbiology and has taught science for over 30 years.
She is currently teaching at an elementary school of Environmental Science in Ventura, California. Besides travelling, her interests include sailing, hiking, skiing, beekeeping, and environmental issues.
She finds it exciting to explore different parts of our planet. Each new experience with people, cultures, and the sheer beauty of our world makes her want to help fix this plastic dependency problem. Hopefully sharing her adventure of this expedition with her students will create a spark in them to care about our environment and be brave enough to go out there, take action, and share with others. Teaching them to rethink how they use plastic in their life and what impact it has on our ocean environment and ultimately themselves and their families is her goal. She is  excited to be with a group of innovative women who are passionate about what is happening to our oceans. Life is short….do what you can.
Alexandra McDonald
Alexandra McDonald
New Zealand
Head of Sustainability & Communications at Unilever Australia and New Zealand
With a strong belief in sustainable, purpose-led business models as a driver of long-term value creation, Alexandra (Alex) holds 10+ years experience across the UK/US/ANZ, helping organisations (private/public/nfp) build reputation, competitive advantage and mitigate risk through effective communication, advocacy and sustainable business design.
In her current role as Head of Sustainable Business & Communications, Home Beauty & Personal Care, Unilever ANZ, Alex is central to leading Unilever ANZ's external engagement strategy and delivery of effective communication plans to protect Unilever's corporate reputation and demonstrate how sustainability drives business growth, less risk, less cost and more trust.
Alex has also worked with Californian outdoor apparel company Patagonia, e-waste recycler MobileMuster, an urban greening initiative 202020Vision and sits on sustainability advisory groups for the Australian Food & Grocery Council and Australasian Packaging Convenant.
Having grown up in beautiful New Zealand and lived near the ocean her whole life, Alex loves keeping active, adventures, learning new skills and the great outdoors. She believes that with a love of wild nature, comes a sense of responsibility to protect it.
Marjan Verschraegen
Marjan Verschraegen
Belgium
Artist - Environmental Technician
Marjan Verschraegen was born in Ghent, Belgium on 28th of May 1975. Now she lives in Foley, Alabama, USA
Marjan studied publicity and three-dimensional art at St.-Lucas academy, Ghent. In 2004 she started studying photography. She was awarded for her entry in the Coke Light & Seduction competition and exhibited in the museum of photography in Antwerp-Belgium.
In 2006 she worked together with Carl Dekeyzer (MAGNUM) on a project of the Flemish Primitives, which was a great experience. After getting her Bachelor degree, she took some time to travel and break limits – Iceland, India, France, Gulf of Mexico…

After visiting The Gulf Of Mexico several times (and having a strong affection with this region), she decided to work on The Oil Spill disaster (2010) and finish her Master Degree (2011). 2012 would be a new beginning. She married singer/songwriter Elaine Petty and moved permanently to Alabama, USA.

Her affection for the environment and going back to "the basics of life", continued to inspire her and resulted in her present project 'OCEANTRASH' – a mix of 'pure photography', 'graphic design' and 'performing activism'. 'OCEANTRASH' is still finding its shape and will soon set a statement for saving our oceans and bringing global awareness about protecting our natural resources.

Yvonne C. Neth
Yvonne C. Neth
Micronesia
Artist
Yvonne is an Artist from Micronesia with a Degree in Anthropology and a Commercial Pilot's License. She is an animated soul with an enthusiasm for projects involving cultural preservation, environmental conservation, women's rights and education. Yvonne is ecstatic to be joining a leg of the eXXpedition 2019 World tour; believing that her participation in the joint endeavor to collect base data is essential toward the positive progress of environmental conservation. She is a child of the islands, sailing on Pacific waters is one close to her heart.
Leg Itinerary
Day 1: Leg 11 guest crew arrive.

Vava'u, Tonga

EVENT: Waste survey and clean-up.

Vava'u, Tonga

Day 2: Planned departure towards Fiji

Vava'u, Tonga

Sailing, science, talks and adventures at sea!

Day 7: Planned arrival into Suva, Fiji.

Suva, Fiji

EVENT: Outreach Talk - Stories of science, sailing and solutions!

Suva, Fiji

Day 8: Leg 11 guest crew depart.

Suva, Fiji