Fiji, with its rich island culture, rainforests, beautiful beaches, lagoons and palm-lined shores will be a picturesque start to this leg. We will collaborate with local organisations to investigate the plastic pollution on the island. This will provide an insight into the issues it faces in terms of the environmental impact and waste management. Fiji is famed for its rich marine life and so as we depart to sail the 600 nautical miles to Vanuatu we should be treated to some interesting wildlife spotting!
Whilst at sea we will be carrying out our scientific research programme and engaging in discussion and workshops around solutions. After just less than 5 full days offshore we will arrive at a group of 82, relatively small islands called Vanuatu. Vanuatu is a nation of over 80 islands which are volcanic in origin and feature long narrow coastal plains.  This provides a strong connection between the islanders and the sea, so it will be a valuable experience to step ashore to raise awareness by sharing our findings.
MEET THE TEAM
Mission Leader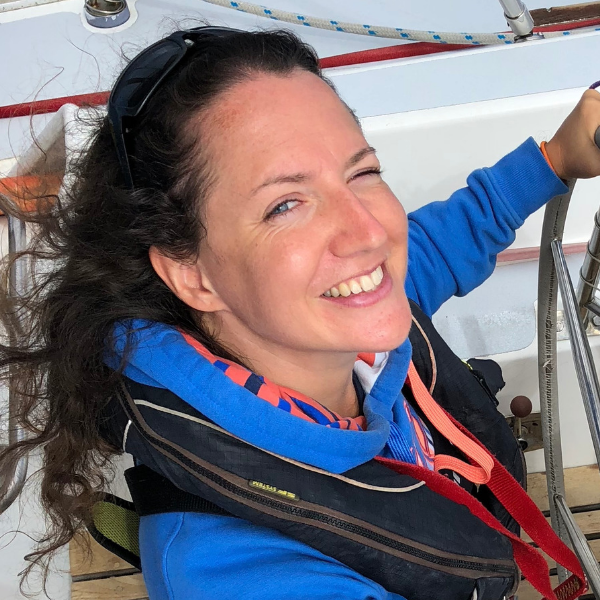 Sally Earthrowl
Sally Earthrowl
United Kingdom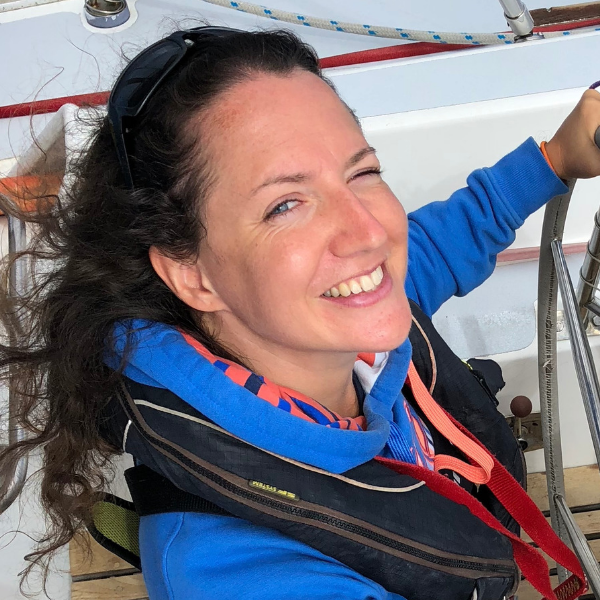 SALLY is a keen environmentalist, adventurer and ocean advocate. When living in Bali, she saw first-hand the devastating impact and upstream issues around plastic pollution in a developing country. This propelled her to take action, working closely with the local community to educate and raise awareness to bring about change in local waste management systems and behaviours. In 2018, Sally sailed through the Great Pacific Garbage Patch on eXXpedition North Pacific gaining first-hand experience of the extent of plastic in our oceans and contributing to 'science at sea'.
Prior to joining the eXXpedition team, Sally had a 12-year career as a Geography teacher, Head of Department and whole-school Teaching and Learning Coordinator. Sally values the importance and power of education as a key contributor to the sustainable management of global issues. As a teacher, Sally has always been student-focused; nurturing a creative learning environment allowing students to flourish and succeed. Under her charge students have achieved impressive levels of academic progress but most importantly to Sally, they have developed a passion for the planet they call home and a confidence to take action to protect it.
Swapping her classroom for S.V.TravelEdge and the school environment for the planet, Sally is excited about the opportunity to learn and raise awareness amongst crew and in the communities we will visit.
Guest Crew
Emma Rose Cohen
Emma Rose Cohen
United States of America
CEO
Before starting FinalStraw, Emma earned her master's degree in environmental management and sustainability at Harvard. She spent four years in the Pollution Prevention Department at Los Alamos National Laboratory, working to reduce the Lab's waste.
Emma lives in Santa Barbara, California with her dog Burrita and her spirit animal is a cuttlefish.
Eva Wrhovina
Coach
Eva grew up in Hungary, lived in Italy and Spain, currently based in Brighton, UK. She is a mindset coach for female entrepreneurs, agricultural engineer in environmental management, Weinakademiker, equestrienne and ocean-lover. Spent most of her early years on boats due to her dad's passion for the water.

She is passionate about travelling and experiencing different cultures, about sustainability and biodiversity, and about teaching people how to build better habits into their days to live a more fulfilled and happy life in balance with their environment.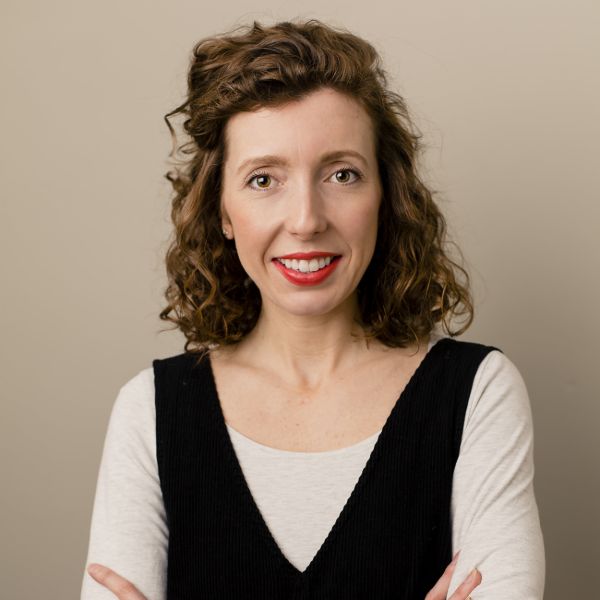 Pippa Corry
Pippa Corry
United Kingdom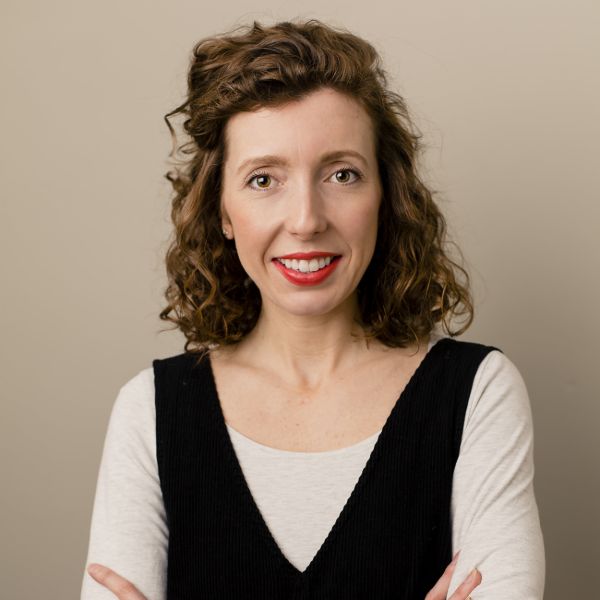 Sustainable Brand & Packaging Consultant
Pippa is the founder of philo & co, a Sustainable Brand & Packaging Consultancy based in Sydney. She holds a BSc in Product Design and has more than 9 years experience within the creative industry. Pip is driven by the power of design to help re-define 'business as usual' and create a more resource efficient economy.
"I believe the answer lies within a Circular Economy and closed loop design, we simply cannot continue consuming at our current trajectory. We have seen for too long the grave consequences it is having on the natural world our existence depends upon."
Pip plays an active role within her community to help educate and inspire change, she is a mentor to openIDEO and an advisor to Plastic Free Bondi.
"I'm really looking forward to working with my fellow crew on board the eXXpedition vessel and better understanding how we can utilise our scientific findings to fuel innovation in up stream solutions."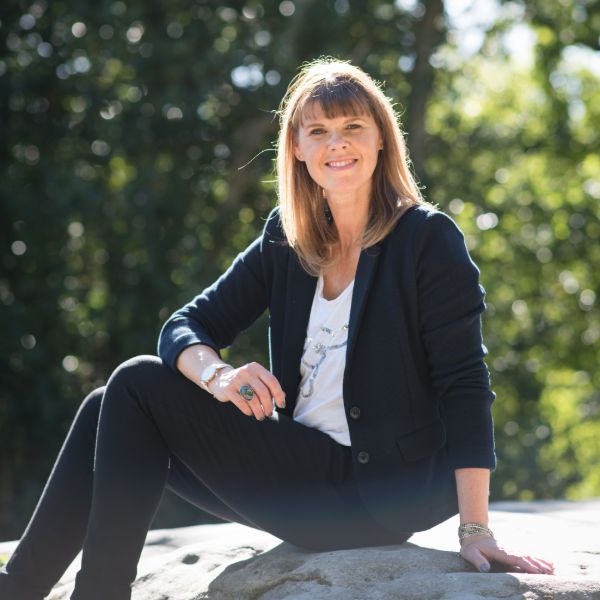 Katie Redfern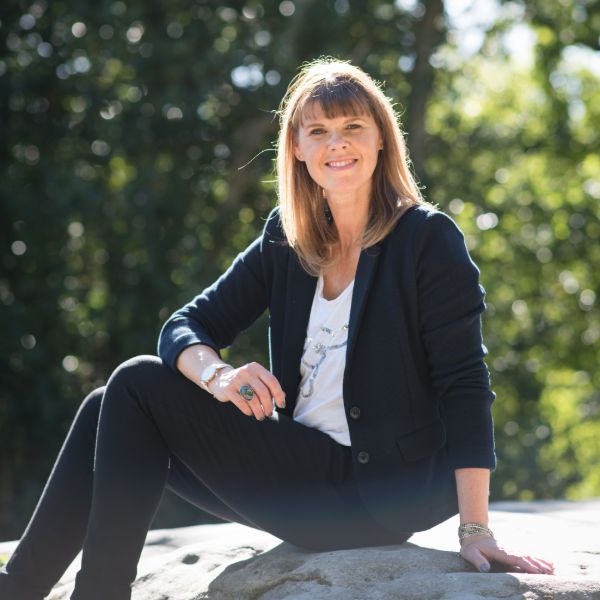 Founder of Meaningful Recruitment
As founder of Meaningful Recruitment Katie connects with amazing individuals and organisations that are striving to make a positive social impact in our world. She provides career coaching to help them achieve their aspirations and runs campaigns to help organisations find the talent to help them achieve their visions and solutions that will benefit our communities and our planet.
The plastic crisis comes up time and time again with her clients and through her podcasts and time on the radio, much interest is being raised from her followers on how they can contribute to the solutions. She's so passionate about bringing about change to rid our oceans of plastic that she's travelled to Norway and connected with people such as Boyan Slat's team of Ocean Cleanup in San Francisco.
Britt Buirs
Biologist
Britt Buirs is a marine biologist and artist with a passion for protecting the wild spaces of our Earth. She resides in a small rural town surrounded by the sea, where she has managed a citizen science microplastic study.
Britt anticipates this expedition to be equally difficult and inspiring as she witness first hand the impact of plastic pollution in a different part of the world. She looks forward to working together with a group of like-minded women on solutions to the problem.
Cory Chewning
Cory Chewning
United States of America
Photographer
Cory is a natural light photographer, wife of nearly 10 years and mom to 3 little ones (ages 7, 4 and 10 months). She was born in a small town in Southern Vermont, where she grew up in the house her great-great grandparents had built. She landed in Charleston in 2006 and it is the only place since leaving Vermont that has felt like home to her.
She loves spending time with her family, boat rides, the beach, hitting up local farmers markets and mostly just being together. She also has 2 rescue doodles, a kitten, a bunny and 4 chickens. There is no shortage of excitement around her house, that's for sure!
Caroline Antlett
Caroline Antlett
United Kingdom
Superyacht Charter Broker
Caroline lives in Mallorca and works as a superyacht charter broker. Having lived on a yacht for 7 years sailing all around the Mediterranean, Caribbean, Pacific and Indonesia, Caroline has seen first-hand the increasing effects of environmental pollution on our marine environment.
Combining a degree in Biological Sciences from Oxford University where she majored in environmental ethics and animal behavior, and her platform within the Superyacht industry, Caroline hopes to raise awareness of this growing problem in the marine industry and encourage prominent companies and figures in the industry to help effect regulatory changes to combat these problems.
Leg Itinerary
24th May 2020

Leg 12 guest crew arrive.

Suva, Fiji

24th May 2020

EVENT: Waste survey and clean-up.

Suva, Fiji

25th May 2020

Planned departure towards Vanuatu.

Suva, Fiji

Sailing, science, talks and adventures at sea!

30th May 2020

Planned arrival into Vanuatu.

Port Vila, Vanuatu

30th May 2020

EVENT: Outreach Talk - Stories of science, sailing and solutions!

Port Vila, Vanuatu

31st May 2020

Leg 12 guest crew depart.

Port Vila, Vanuatu