Raratonga, Cook Islands to Tonga
Leg 10
Raratonga is the largest and most populated of the 15 main Cook Islands. The Cook Islands were formed by volcanic activity and are a mix of mountainous volcanic islands, coral atolls and reefs.  Cook Islanders are finding plastic waste a growing issue and organisations are working hard to try and introduce a variety of solutions. We will step on land to work alongside a local community group to explore the issue and management challenges faced. We will then set sail the 1000 nautical miles to the Kingdom of Tonga. Whilst at sea we will be able to carry out our scientific research, trawling the surface for microplastics and even analysing some of these samples on board.  We will be able to work together to discuss our findings and suitable solutions to this global issue. 
After just over a week at sea, we will arrive in The Kingdom of Tonga, an archipelago of around 170 islands, 36 of which are inhabited. In 2009, eXXpedition Director and co-founder Emily Penn spent 6 months living on this tiny island nation, working with locals to organise one of the biggest community-led clean-ups ever. It will be interesting to see how plastic use and management has evolved over the last decade, as we share our story and findings from the nearby sea.
MEET THE TEAM
Mission Leader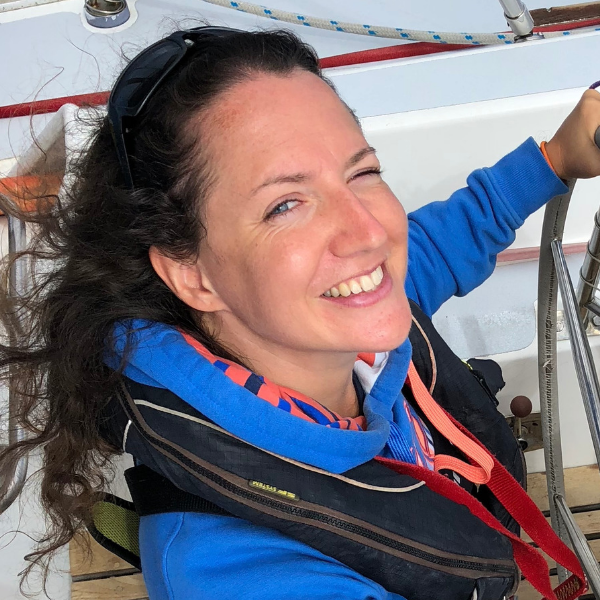 Sally Earthrowl
Sally Earthrowl
United Kingdom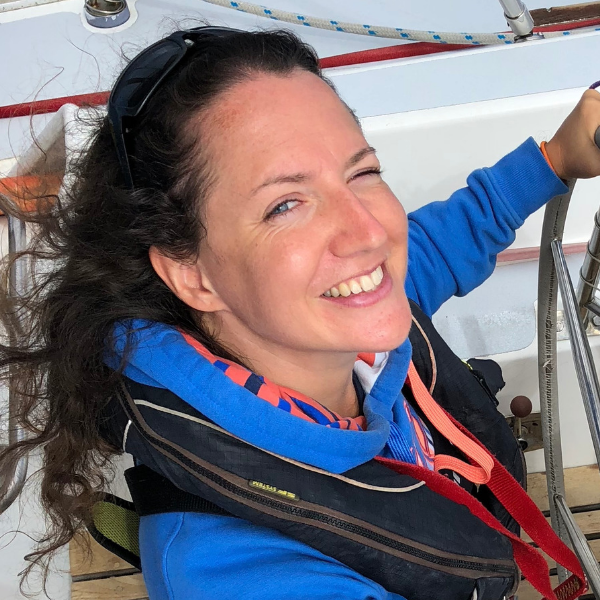 SALLY is a keen environmentalist, adventurer and ocean advocate. When living in Bali, she saw first-hand the devastating impact and upstream issues around plastic pollution in a developing country. This propelled her to take action, working closely with the local community to educate and raise awareness to bring about change in local waste management systems and behaviours. In 2018, Sally sailed through the Great Pacific Garbage Patch on eXXpedition North Pacific gaining first-hand experience of the extent of plastic in our oceans and contributing to 'science at sea'.
Prior to joining the eXXpedition team, Sally had a 12-year career as a Geography teacher, Head of Department and whole-school Teaching and Learning Coordinator. Sally values the importance and power of education as a key contributor to the sustainable management of global issues. As a teacher, Sally has always been student-focused; nurturing a creative learning environment allowing students to flourish and succeed. Under her charge students have achieved impressive levels of academic progress but most importantly to Sally, they have developed a passion for the planet they call home and a confidence to take action to protect it.
Swapping her classroom for S.V.TravelEdge and the school environment for the planet, Sally is excited about the opportunity to learn and raise awareness amongst crew and in the communities we will visit.
Guest Crew
Martina Stiasny
Marine Scientist
Martina is a marine scientist working on climate change impacts on fish (larval) ecology and commercial fisheries. Currently she is a postdoctoral researcher at the Institute of Marine Research in Bergen, Norway. Previously she has worked at the European Commission in Brussels and graduated with a doctoral degree from Kiel University and the GEOMAR in Kiel, Germany. 
She is very interested in how the ocean can sustainably help to feed the ever-growing human population while keeping its resilience to global change.
Meegan Stephens
Meegan Stephens
Australia
Mumma, Naturopath and Marine Science Student
Meegan is a passionate mother, environmental activist, health practitioner and marine science student. Meegan was taught at a very young age to love and respect our oceans and has always had a strong connection to the ocean growing up in nature, surfing and camping at the beach while living holistically- in harmony with our body and our environment.
She is passionate about ocean conservation and regeneration. Meegan spends most of her time engaging and educating her community about marine debris, the harms of plastic pollution and ocean conservation through Coastal Warriors Mid North Coast.
Meegan is ever the optimist and feels inspired to be the change the world needs and to teach her children, and other youth that together we have the power to make change for Mother Earth.
Meegan is thrilled to become apart of the solution based team that eXXpediton has created and can't wait to share her experience with the world.
Briahna Wenke
Briahna Wenke
United States of America
Artist, Painter, Educator
Bri is a full time painter, and an educator who works to connect people with their own creative potential.

A Degree in History and Anthropology from the University of Connecticut, and extensive travel throughout Europe, SE Asia, Central America, and Australia has provoked an intense fascination with both the human narrative and the natural world, fueling her creative process and subject matter in the studio.

An outdoor enthusiast living in coastal South Carolina, Bri enjoys ultrarunning, camping, and surfing. She is beyond thrilled to contribute her passions, experiences, and creative approach to the team at eXXpedition.
Caitlin Brisson
Caitlin Brisson
United States of America
Product Designer
Caitlin is a visual scientist with a lifelong love of learning, people, and the environment. She's passionate about solving problems that improve lives. She lives in San Francisco, where you can find her teaching scuba diving, finding joy through laughter, and gushing about how neat nature is.
Before digital products, she designed experimental research and educational curricula. The time she spent covered in mud as a marine ecologist and instilling a love of failure in her students as a STEM educator helped her become an analytical and empathetic designer who loves problem-solving on the go.
At the end of the day, she lives to create, whether it's a digital product, predator exclusion cage, or classroom weather vane.
Caitlin is beyond excited to merge her worlds of education, design, and the environment to do something truly special and life-changing with eXXpedition.
Katherine Ross
Environmental Scientist
Katherine is an ocean paddler, swimmer, scuba diver and marine scientist who has been passionate about marine conservation from an early age. Traveling is her other great love, and she has been exposed to many fragile and remote marine environments over the years but has never seen one untouched by the impacts of ocean plastics and waste.
Her career in environmental risk management and her water-based hobbies, together with a love of writing and public speaking, are what is driving her to participate in eXXpedition. She hopes to use her passion and skills to further explore the extent and impact of ocean plastics, and to communicate and educate others through her work and recreation to help everyone to reduce their footprints.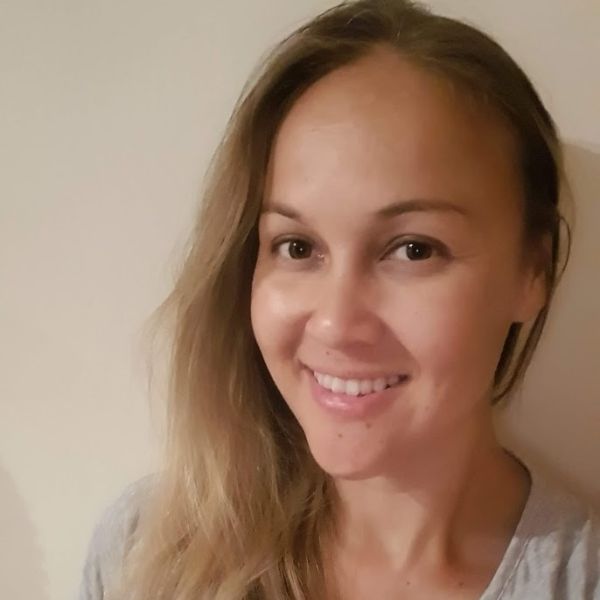 Nancy Wendel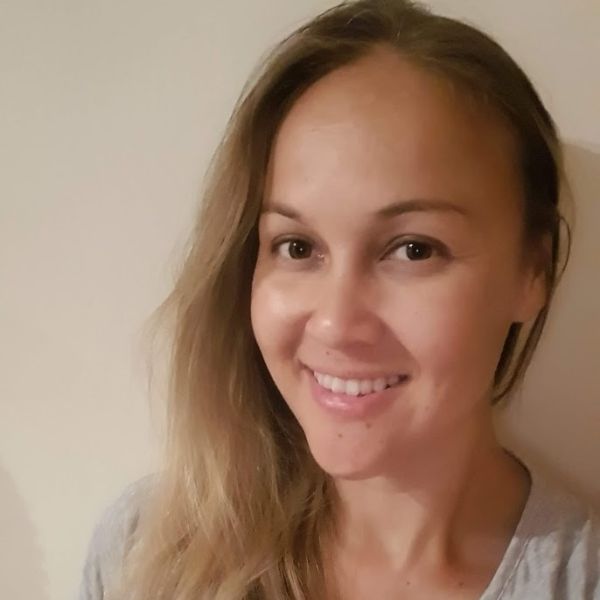 Pilot
Nancy developed a love for nature at a young age sparked by family trips to the coast and into the Australian wilderness. This led to a passion for scuba diving, sailing, and hiking. She holds a PADI Advanced Open Water certification and RYA Day Skippers qualification. She also developed a fascination in flight early on and so began a career as a pilot. During this career she has been involved in safety management and completed a Masters in Science and Technology. After a few years working and studying in a male-dominated industry she was inspired to help other women break down barriers. She became involved with a mentor and sponsorship program to help educate rural girls in Uganda. Through her visits to Uganda, she learned that education was the key to promote lasting change to an entire community and not just for the individual.
While she loves being outdoors immersed in nature, she became increasingly concerned about how much waste littered the earth and was devastated by its effect on wildlife. In a bid to reduce her environmental footprint, she made changes to her daily habits and, as her work involves traveling, she began studying Ecotourism. Still wanting to do more but unsure how she stumbled across an article about eXXpedition. She then obsessively read all she could find out about it. A vital cause championed by women with a fact-finding, solution-driven and educational based approach with sailing thrown in the mix. She just had to apply and is so excited to be on board. Nancy is hoping she can contribute to the research, find solutions and bring that knowledge back to her community to help make the "unseen seen".
Phoebe Smith
Phoebe Smith
United Kingdom
Student
During Phoebe's first year of A-levels in 2017, David Attenborough highlighted the issue of plastic pollution in Blue Planet 2, and the plastic she has been seeing along the Bristol Channel her whole life acquired a new significance. In school, Phoebe and her peers were nominated for the Green Heart Hero Awards after she began an Environmental Committee and lead it through its first year organising projects, such as a sustainable fashion show, and partnering with the InterClimate Network.
Phoebe is now heading on from having completed an Extended Project Qualification at school, in which she explored the issue of marine plastic pollution. Her interest in research will be continued at the University of St Andrews where, from September 2020, she will be studying Geography. She looks forward to exploring the human and physical elements of the planet in more detail, understanding more about how we interact with our earth and the effect this has on the world throughout time.
Ultimately however, having grown up by the water, sailing on the water and spending time in the water, Phoebe is thrilled to be boarding S.V. TravelEdge with eXXpedition. She longs to see restoration of this planet, which is currently damaged by issues, such as plastic pollution, and so she looks forward to the on-board research and discussion that she hopes will help her to better understand this complex environmental problem.
Kathy Yeo
Kathy Yeo
United States of America
Holistic Practitioner
Kathy (Kat) is a holistic practitioner from the USA who specialises in detoxification. While she was helping many people, she realised most of chronic autoimmune diseases result from environmental toxic overload. While each individual's genetic make up may respond differently, women are at greater risk, due to endocrine disruptor (xenoestrogen) found in various environmental toxins, one of them being plastics (bisphenol A). The question arose, "How are we to be truly healthy when our fundamental resources such as air, water, and soil are polluted?"
In June 2018, Kat sold her clinic to pursue her larger dream to bring this awareness of environmental toxins and its relationship to our health. She now works remotely via her online clinic and is involved in various conservation and environment projects.
Paola Dyboski-Bryant
Paola Dyboski-Bryant
United Kingdom
Manufacturer and Bubbler in Chief at Dr Zigs
Day to day, Paola runs Dr Zigs Extraordinary Bubbles. She is a toy manufacturer making the most eco and ethical bubble toys in the world. Her background has been both varied and eclectic – and all of it has helped her become the person she is today.

Born in Italy, she left home at 17. She worked as an interpreter, a market-researcher, a theatre technician in the most famous theatres in London, a professional sailor, a marine biologist, an artist, a boat builder, an ethnographer. She is dyslexic and this led to her only finding the confidence to go to University after her first two children were born, and undertook her degree in Sustainable Tourism, and her Masters in Marine Conservation whilst a single parent.
Her life has been dedicated to activism, adventure with a passion for the environment and human rights. She has sailed across the Atlantic, she worked with an indigenous tribe in the rainforests of Central America – with her children in tow.
For the past 8 years she has run Dr Zigs, from a kitchen table start up – all thanks to her youngest son Ziggy who used to get crazy giggling fits when he saw bubbles – to where it is today, an award winning company recognised for its sustainable approach to business and as manufactures producing some of the highest quality and most eco-friendly, low plastic, palm-oil free, bubbles in the whole world.

As part of Dr Zigs she runs Bubbles Not Bombs – through this she works with refugees, collects and ships aid, and campaigns against the arms trade and for climate justice.

Rachel Varnam
Rachel Varnam
United Kingdom
Doctor
Rachel is an emergency doctor living in Devon. When not at work Rachel lives for being by, in or on the sea.
Born and raised near London, Rachel was brought up with a thirst for adventure and the outdoors, and has gone on to become a hiking, camping, sailing doctor living by the beach. She sees firsthand the impact of plastic in our oceans washing up on the beaches every day when out wild swimming or sailing and aims to raise awareness and contribute to researching the scale of the problem.
Leg Itinerary
Day 1: Leg 10 guest crew arrive.

Rarotonga, Cook Islands

EVENT: Waste survey and clean-up.

Rarotonga, Cook Islands

Day 2: Planned departure towards Tonga.

Rarotonga, Cook Islands

Sailing, science, talks and adventures at sea!

Day 8: Planned arrival into Vava'u, Tonga.

Vava'u, Tonga

Sailing, science and talks at sea around remote Tongan islands.

Day 10: Planned arrival into Vava'u, Tonga.

Vava'u, Tonga

EVENT: Outreach Talk - Stories of science, sailing and solutions!

Vava'u, Tonga

Day 11: Leg 10 guest crew depart.

Vava'u, Tonga