Port Douglas, located on the coast between the Coral Sea and the Great Dividing Range, will provide the perfect setting for us to begin phase 3 of eXXpedition Round the World! The Daintree forest is the oldest continually surviving tropical rainforest in the world and grows along the Daintree river right down to the edge of the sea. Heading northwards and skirting the bio-region of the Coral Sea, we are likely to be treated to the abundance of marine wildlife as we sail alongside the Great Barrier Reef. We will then head west around Cape York, Australia's northernmost tip. Throughout the voyage, we will be continuing our onboard science programme, discovering the impacts that humans are having on our oceans. After sailing 1,200 nautical miles we will arrive in Darwin, capital of the Northern Territories and where the HMS Beagle arrived in 1839 with shipmate Charles Darwin. Here we will connect with the local community to raise awareness of the issues and solutions to ocean plastic through sharing the story of our journey.
MEET THE TEAM
Mission Leader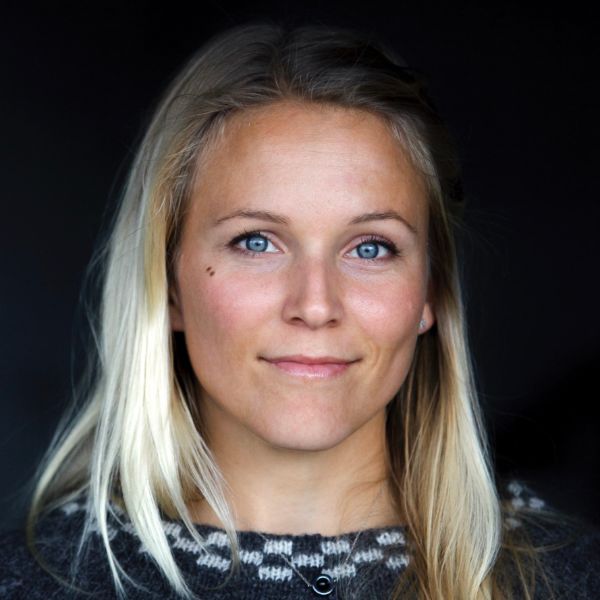 Christine Spiten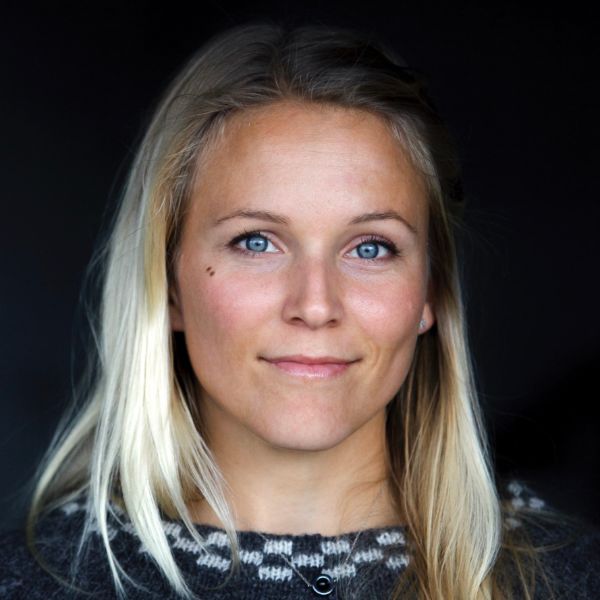 As senior advisor in WWF Christine is working on making Norwegian corporations and sports plastic free!
She is the co-founder of Blueye Robotics, the company making the Blueye Pioneer Underwater drone which lets you explore the ocean down to 150m deep from your own smart phone. She is also Captain of Entrepreneurship One, a former Norwegian champion in sailing, living onboard her sailboat and focusing on increasing care for the sea through empowering ocean exploration, learning and understanding through the use of technology – based on the belief that "You take care of of what you love.
Christine has been named by Forbes Magazine as 30 under 30 most important Tech Founders' and 30 under 30 and 'World's Top 50 Women in Tech 2018', 'Norway's 50 most important female tech founders' 2017 + 2018 , and 'Top 10 Norwegian female tech entrepreneurs 2018'.
Christine will be Mission Leader for Round the World voyages Cairns to Darwin and Darwin to Perth.
Guest Crew
Sara Longo
Sara Longo
United States of America
Sustainable Technology Entrepreneur
With a background in biological research, project management, and entrepreneurship, Sara believes strongly in environmental conservation, sustainable fashion, and using technology for empowerment and storytelling.
Born and raised in Pittsburgh, Pennsylvania, Sara was always drawn to the water and travels to the ocean as much as possible. One of her favourite activities includes marine conservation with her brother Michael and sister Maria as part of NOAA's Apex Predator Cooperative Shark Tagging Program. Together, they have tagged several species of shark, including Nurse, Bull, Lemon, and Blacktip.
Sara is the currently the Managing Director for an air quality startup, Vice President of Style412, Founder of ACEing Autism Pittsburgh, and Founding Member of the International Free Expression Project. She holds a Bachelor of Science in Biology from Allegheny College and Executive Leadership Certificates from Carnegie Mellon University and Coro Center for Civic Leadership. She volunteers her time as an Animal Foster with the local Humane Society and a Mentor for emerging startups.
Nicole Garofano
Nicole Garofano
Australia
PhD Candidate & Community Waste Practitioner
After spending 14 years in the travel and tourism industry, in 2003, Nicole had a life-changing experience when she left Sydney for a year of travel. After seven months traversing Central and South America, Nicole arrived in the Caribbean island of Barbados. After volunteering for two months at the Barbadian environmental education non-governmental organisation, Future Centre Trust, Nicole was invited to continue her work for two more years. Two years turned into eight, with Nicole eventually leading the organisation, spending much time on solid-waste related projects including recycling.

Now Nicole's main focus is finishing her PhD at the School of Earth and Environmental Sciences at the University of Queensland, Brisbane. Her thesis analyses the generation and management of plastic food and beverage packaging material in the context of small island developing states.

Based on her unique experience, Nicole joined WasteAid as an Associate in December 2018. WasteAid works in parts of the world where there are no or limited waste management services. Through her eXXpedition experience, Nicole plans to highlight the work of WasteAid to improve plastic management in developing countries, preventing the flow of plastics into the world's ecosystems. Nicole thanks WasteAid for their support in promoting this journey.

Connecting her travel and sustainability passions, Nicole has also worked part-time with EarthCheck since 2014. EarthCheck is the world's leading scientific benchmarking certification and advisory group for travel and tourism and is focused on sustainability of the industry. Nicole is grateful to EarthCheck for its financial sponsorship of her eXXpedition participation and welcomes others to join EarthCheck in this endeavour!

Nicole plans to use her wide-ranging interests, experience, and her eXXpedition research journey to change the way we value plastic, collecting and capturing it wherever possible, and to #useplasticbetter.
Jen Wilks
Entrepreneur, Ethical Investor & Chartered Accountant
Jenny lives in the Redlands, Brisbane in Queensland Australia. She studied Commerce at the University of Queensland, undertook post-graduate studies at QUT & is a Chartered Accountant. This training and discipline has equipped her with an ethical analytical mind and keen problem-solving skills. Jenny utilises her corporate networks to create awareness in her community of eXXpeditions' mission, and to inspire and influence others to #BeTheChange and #SaveOurBeesTreesSeas.
Together with her husband Neil, she invests in companies that can make a difference for our planet. In her current role as an Investor in Our Eco Clean, she has joined the #IQuitChemicals movement and is applying her skills to the company's circular economy journey and global expansion. Working both upstream and downstream in Our Eco Cleans supply chain, she enjoys finding ways to make a difference for customers, suppliers, communities and our planet. She also sits on the Fast Moving Consumer Goods committee of the American Chamber of Commerce in Australia.
A keen sailor, scuba-diver and kayaker, the ocean has driven Jens key decisions and has shaped her life journey. Her Great Grandmother sailed to Australia alone as a very young immigrant, her Great Aunt was a war-bride and one of her ancestors was an early Sydney-Hobart competitor….Jen has inherited their adventurous spirit! At home, she loves quality time with her supportive husband Neil (also an entrepreneur and musician) and her close family & friends. She also enjoys being a whippet-slave to a much-loved family pet, Sierra!
Brynn Baker
Brynn Baker
United States of America
Author & Editor
Brynn is a National Geographic Certified Educator and freelance author and editor for Capstone Publishers, publishing more than 120 nonfiction children's books about Earth science, including Trash Vortex, Ocean Currents, Ocean Zones, Ocean Biomes, Sylvia Earle Ocean Explorer, Ice Sheets, Ice Caps, Glaciers, Rivers, Lakes, Groundwater, The Water Cycle, The Hydrosphere, Humans and the Hydrosphere, Sustainable Energy, and Planets for Smithsonian.
She is also a Senior Content Manager at Meredith Corporation, a national media and marketing company that publishes the top magazines in the industry. Brynn writes for Better Homes & Gardens, Martha Stewart, and Real Simple, curating content for nearly 4 million daily digital subscribers.
Brynn is an Environmental Sustainability Ambassador, partnering with local companies and nonprofits to educate the community about the ocean plastic crisis and the importance of reducing waste by eliminating single-use products. She is a member of the Iowa Environmental Council, works closely with the Greater Des Moines Botanical Garden, and will be partnering with the Nature Conservancy. The Des Moines Register named her one of Iowa's People to Watch in 2020. She has been featured in newspapers and magazines and has lead podcasts and panel discussions for World Water Day and Earth Day.
Brynn has been with her husband for 16 years and they have three boys (12, 10, 7). They love to travel, hike, and explore the wilderness. They even spent a year living in Alaska, rock climbing in Denali and whale watching on Price William Sound. Brynn also enjoys yoga and running marathons.
Isabelle Keipert
Executive Assistant
She spends her life on both sides of the Rhine river: on the one hand, she works at a University Hospital in France and on the other hand, she has been living in Germany for over 20 years.
Having already co-founded 2 non-profit associations dedicated to humans, now, she would like to learn more about ecology and the impact of plastic/toxic pollution through this beautiful all-women adventure-of-a-lifetime. So that, once back in Europe, she can be in a better position to have a real impact on possible solutions to reduce pollution and raise awareness within the community.

Catherine Halliday
Catherine Halliday
Canada
Vice Principal of an International School
Catherine is currently a Design and Art teacher at an International School in Japan as well as a Vice Principal and mother of two. During her time teaching, she has become increasingly aware of the issues that her students and children will face as they embrace an unknown future. Catherine hopes to find and create opportunities for herself and those around her to make this world both healthy and beautiful.
Leg Itinerary
Day 1: Leg 14 guest crew arrive.

Port Douglas, (near Cairns) Australia

EVENT: Waste survey and clean-up.

Port Douglas, (near Cairns) Australia

Day 2: Planned departure towards Darwin, Australia.

Port Douglas, (near Cairns) Australia

Sailing, science, talks and adventures at sea!

Day 10: Planned arrival into Darwin, Australia.

Darwin, Australia

Day 11: EVENT Outreach Talk - Stories of science, sailing and solutions!

Darwin, Australia

Day 12: Leg 14 guest crew depart.

Darwin, Australia